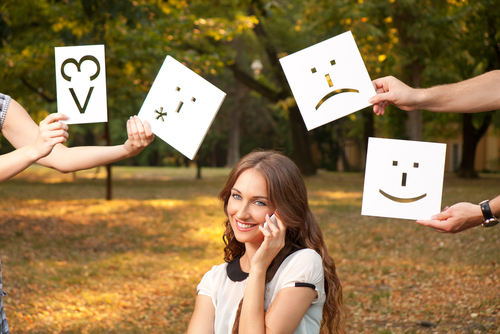 When traveling the world you want to share your most enchanting moments with your friends and family stateside. The latest technologies and apps have allowed your most important people to feel like they are right there with you. But, before you embark on your journey it is important to understand how to avoid those pesky data charges that you may encounter when connecting with those at home.
Wi-Fi
Make use of apps when free Wi-Fi is available. Make sure you turn off data roaming as soon as you travel outside of your carrier's network to avoid data charges. Putting your phone in airplane mode will ensure that you are protected, but failing to do so will lead to hefty, unwanted data charges. Many people have reported bills topping $1,000!
Facebook Messenger
Over the past couple of months Facebook has substantially upgraded their messenger app to compete with WhatsApp, another messaging service. While posting photos, you can also tell your family and friends all about your latest venture through their messenger app at no costs. The app also allows you to record video and send picture images.
Snapchat
What started as an app used exclusively by teens has grown to be used by a much larger, broader audience. Snapchat allows you to send quick videos or images that self-destruct in 10 seconds. Travelers can send videos or images to users or share it with all of their friends through the My Story feature. My Story allows you to share your hike through Machu Picchu or your night at the samba club in Rio. The app also allows you to send messages to friends with the same self-destruct feature.
International Data Plans
Perhaps you are about to embark on an extended journey that takes you to multiple countries. Check out T-Mobile's Simple Choice Plan, which allows you unlimited data and texting in over 120 countries at no additional charge on a variety of the latest devices. Having this plan will allow you to talk to your loved ones on the go, and you won't have to waste time searching for Wi-Fi. The apps above can also be used on T-Mobile's phones and international plan.
SIM Card
When you land overseas, another popular option is to purchase a SIM card, which provides you with unlimited data, 300 minutes of talk time and 3,000 text messages for only $30. You can buy these cards at vending machines or airport tech stores if you are really in a hurry. One downside to using a purchased SIM card is informing all of your friends and family of your new number, so you are at risk of missing important phone calls or text messages.
These are just some of the options available for communicating with loved ones when overseas. It is important to understand your needs. If you think you will be off the grid exploring ancient Mayan Ruins with limited service, then sticking to Wi-Fi is your best bet. But, if you plan on traveling for an extended period of time, a SIM card or phone with an international data plan is ideal.