A
small, big
city
with a diverse diaspora
that attracts travelers from far and near
, Irvine, California in Orange County exudes
the perfect blend of a suburban and urban
vibe.
Beyond housing major technology startups, Irvine is also home to the prestigious University of California Irvine, which attracts prospective international students looking to tour the campus or enroll for a program. Natural beauty is abounding in Irvine. It affords a scenic coastline dotted with nearby beaches, acres of parks and protected habitats and one-of-a-kind attractions. Coupled with perfect weather 350 days in a year, Irvine has something for everyone, and international visitors can expect a multifaceted experience while on a holiday in Irvine. 
Consistently ranked by the FBI as the safest city in the United States, one of the best ways for international travelers to explore Irvine is like a local. This means embracing the outdoors in all its glory with plenty of recreational fun to choose from. 
Beaches & Boardwalks
A short drive from Irvine leads you to some of the most famous beaches of Southern California. Among these are Laguna Beach, Newport Beach, and Huntington Beach. The beaches are some of the most sought after for their surf, sand, and sun along with the restaurants and entertainment in and around them. Choose to work on getting the perfect tan or grab a bite at a seaside eatery where the catch of the day is freshly served up, there is plenty to keep you busy.  
Parks & Preserves
Whether you are a beginner or an experienced hiker, visitors of all ages can enjoy the wild side of Irvine by walking, hiking, and biking at the many parks and preserves here. Jeffrey Open Space Trail (JOST) is a hotspot for walking, hiking, and biking on a 3.5-mile trail with natural plants, grassy fields, and picturesque tunnels and bridges. Another treat is the San Joaquin Wildlife Marsh & Sanctuary spanning 300 acres of restored coastal freshwater wetlands that are home to over a 100 species of avifauna. After exploring 12 miles of scenic walking trails within the sanctuary, visitors can stop at the gift shop for some souvenir shopping. Other trails worth exploring are Shady Canyon Trail and Quail Hill Trail, which is a designated Natural Landmark.  
Rides & Adventure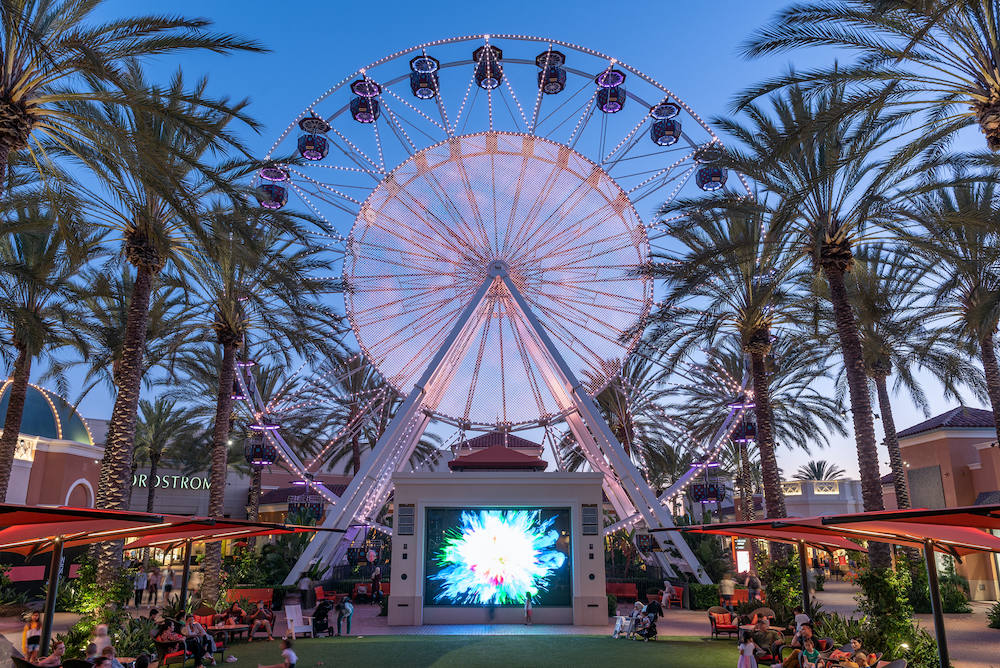 An iconic attraction, the Great Park Balloon permits visitors to soar to heights of over 400 feet and feast on the spectacular 360-degree views of Irvine. The best part? The balloon is free to ride. Other attractions within the park include a carousel, an art gallery, a Farm+Food Lab, a historical World War II hangar, and a playground for children. Cool off and splash about at Wild Rivers Waterpark with rides for all ages. Hang loose at the Shaka Bay wave pool, drift along the Castaway River, and enjoy tube slides like Fiji Falls, Pelican Plunge, and lots more. 
Sports, Music & Entertainment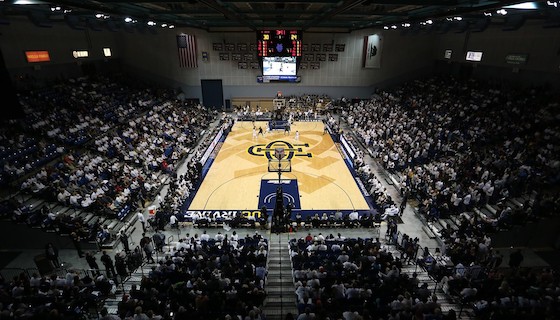 Fore! Golf lovers can play the game of their lives in Irvine. Spectacular courses like Oak Creek Golf Club and Strawberry Farms Golf Club welcome players to their greens all through the year. While the former is set in between residential and business complexes, the latter is nestled amid canyons and wetlands and offers stunning vistas. Both have a driving range for those who wish to practice on their swing. With a concert or musical performance every weekend from May through October, music buffs will enjoy being entertained by musicians and bands at the FivePoint Amphitheater. In addition to the performances, food and beverage vendors create a lively and fun concert environment for all ages. Irvine is a place for fun and games. Head to the Irvine Spectrum Center—a premier shopping and entertainment destination in Southern California. Adults and children alike can ride the Giant Wheel and Carousel here. There is also a three-dimensional climbing sculpture for kids, Spectrum Climber, along with an escape room, Escape Game and an augmented reality experience, Odyssey VR for families to enjoy. For some hearty laughs, the Irvine Improv will have your sides splitting!
Wine & Dine:
Before leaving Irvine Spectrum Center, head to the one-of-a-kind Hello Kitty Grand Café that serves up some delicious cookies, cakes, and craft cocktails. Calling all foodies! Two of Irvine's restaurants have gained Michelin recognition: Hiro Nori Craft Ramen with its Michelin's Bib Gourmand distinction and Ootoro Sushi's 5-star omakase menu with its place in the Michelin Guide. No trip to Irvine is complete without a visit to the international dining and entertainment destination known as Diamond Jamboree. Offering a variety of foods and flavors from across the world, eateries here include Pepper Lunch, Yi-Gah Korean Cuisine, Kickin' Crab, Coco Ichibanya, and Kura Revolving Sushi Bar. For multinational, sweet treats, 85ºC Bakery Café and SomiSomi satisfy all cravings. For an authentic farm-life experience, Tanaka Farms captures the essence of agritourism. Here, you can take cooking lessons, go on wagon rides through the farm, learn about responsible farming, and be a part of seasonal events like Hikari—The Festival of Lights. 
Accommodation
International travelers have many accommodation choices in Irvine with 22 hotels on offer. Ranging from full-service and all-suites, extended stay properties to boutique and economy, expect topnotch amenities and modern comforts wherever you stay. If you're part of a group, large or small, Irvine's hotels offer beautiful indoor and outdoor event venues. Event spaces like the barn at Strawberry Farms or the Segerstrom Shelby Event Center, which includes more than 60 rare Carroll Shelby Ford Mustangs and is also open for tours, are sure to leave everlasting memories with every guest. To further meet the guests' needs, various hotels offer added perks like free bicycle rentals, outdoor pools with cabanas, and even rooftop bars.
Getting There
Another big reason why Irvine finds a prominent place on the maps of international travelers is the ease and convenience of getting here. Travelers from all over the world can connect to John Wayne Airport, rated as one the most passenger friendly airports in America. Located near the Irvine Business Complex, the airport is easily accessible and a short distance from major tourist spots. Once you're here, Amtrak's Pacific Surfliner, connects Irvine to the rest of California's breathtaking coastlines and beyond.  
Written by Devika Khosla