SEE THIS ARTICLE IN THE MAGAZINE
by Downloading the Digital Edition

In an industry replete with savvy entrepreneurs, creative operators and skilled marketers, there are a few who not only keep their finger on the pulse of the travel business but also are a driving force behind the heartbeat of their niche. These Titans of Tourism help to guide and shape our industry in numerous ways, from supervising associations and building communities, to developing innovative tools and creative applications for existing practices.
Leisure Group Travel has sought out five such Titans and asked them to share with us insight on the changes and trends within their organizations and how it affects our industry at large.
This year's Titans:
Christina Beckmann
Senior Director, Strategy & Impact Adventure Travel Trade Association (ATTA)
The Adventure Travel Trade Association (ATTA) is widely recognized as a vital leadership voice and partner for the adventure travel industry around the world. ATTA is designed to be a force for the industry and exists to drive thought leadership, industry promotion, and opportunities to network and convene globally to create trade and business health. It currently serves more than 1,000 members in 100 countries worldwide. The constituency is made up of tour operators, tourism boards, specialty agents and accommodations all sharing a vested interest in the sustainable development of adventure tourism.
Read Christina's Article
Christina Beckmann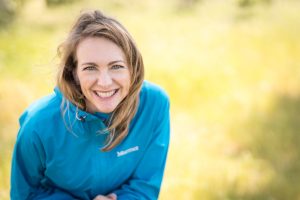 Senior Director, Strategy & Impact Adventure Travel Trade Association (ATTA)

The commercial adventure travel industry, long a niche haven for iconoclastic tour operators with unconventional active offerings in far-flung locales, is colliding full force in 2018 with the mainstream market for travel experiences. Now valued conservatively at an estimated $683 billion in global consumer spending, travel with an adventure component is thought to make up approximately 30 percent of all international tourism spending.
Whereas in the past adventure travel was understood to be a risky undertaking, these days travelers say their motivations for adventure travel are an expanded worldview, learning and time in nature. They are seeking mental and physical wellness, novel and unique experiences, and challenge—whether physical or cultural—and often, transformation. A recent survey of North American adventure travelers revealed that they felt the element of risk in their adventure trips was 45 percent less important than experiencing a new culture. These travelers are also keenly aware of their impact, and want their travels to have a positive impact on the environment and communities they visit.
Rapid and dramatic changes are manifesting themselves in the adventure travel space in several ways:
Influx of New Travelers
While national governments around the world enact nationalist policies and the world in many ways is appearing to contract and turn inward, the citizens of the world are doing the opposite: reaching further out from their home bases, eager to explore the world they see on Instagram, so readily bookable on the dominant platforms such as Airbnb, TripAdvisor and TourRadar along with numerous smaller players. 2017 marked the strongest growth in seven years for international arrivals with an increase of seven percent over 2016. Every region of the world is experiencing tourism growth. In step with this general trend, 75 percent of adventure travel companies reporting into the 2018 Adventure Travel Trends Snapshot noted their net profit outlook for 2017 was up, with new customers as the primary factor influencing their outlook. Regionally, adventure companies based in Africa, Central America, Europe, North America and South America all said they expected profits to be up more than 20 percent.
Increasing Emphasis on Safety as a Competitive Differentiator
The surging desire for adventure experiences combined with technologically enabled access has inspired many new inexperienced companies and guides to get into the adventure arena. Sadly but not surprisingly, there have been several highly publicized accidents in 2018 that have caused destinations along with both new and experienced operators to take fresh stock of their safety practices. Alongside of this, mature companies and guides are finding the commercial advantage to signaling their quality and value through their safety record and procedures. The ATTA has recently been active in providing guide training and safety management coaching in many emerging adventure markets, including Bosnia, Armenia, Jordan, Iceland and Japan.
Intensifying Focus on Impact
As the adventure industry converges with mainstream travel, the impact of adventure travelers—both positive and negative—also expands. Individual businesses in adventure and the ATTA in its role as a hub for the industry continue to make strides in showcasing and advocating for the reduction and elimination of carbon emissions, plastics in the tourism value chain, women's leadership, indigenous rights and wildlife trafficking.
As noted by ATTA CEO Shannon Stowell at the Adventure Travel World Summit in October in Montecatini Terme, Italy, growth in the adventure industry brings significant new challenges and responsibilities along with the many benefits. Overtourism and climate change were identified as the two most influential forces shaping tourism in general and adventure tourism in 2018. Overtourism is a particular concern for adventure destinations as greater numbers of people have a desire to explore more deeply sensitive environmental areas and remote communities.
Likewise there is strong energy in the industry to mobilize and influence both business and travelers to fight climate change. For an industry as utterly dependent on nature and wildlife assets such as adventure travel, pushing environmental good practices through the value chain and inspiring travelers themselves to take action is a top priority.
Terry Dale
President and CEO, United States Tour Operators Association (USTOA)
The tour operator member companies of U.S. Tour Operators Association provide tours, packages and custom arrangements that allow travelers unparalleled access, insider knowledge, peace-of-mind, value and freedom to enjoy destinations and experiences across the entire globe. Each member company has met the travel industry's highest standards, including participation in the USTOA's Travelers Assistance Program, which protects consumer payments up to $1 million if the company goes out of business. As a voice for the tour operator industry for more than 40 years, USTOA also provides education and assistance for consumers and travel agents.
Read Terry's Article
Terry Dale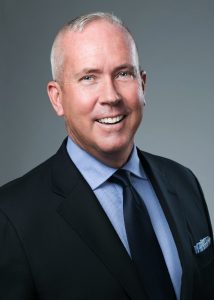 President and CEO United States Tour Operators Association (USTOA)

As 2018 comes to a close, optimism is high as our tour operator members forecast what could be a boom year in 2019. According to results of the biennial economic impact study from PriceWater-HouseCoopers LLP (PwC), 100 percent of our membership anticipates growth in sales for 2019.
Indicating further confidence for the year ahead, the survey revealed that more than half of the members forecast "optimistic" to "boom year" growth with sales ranging from 7 to 10 percent or more.
According to the study, USTOA tour operators represent nearly $19 billion in revenue, providing travel to close to 10 million travelers in 2018. These figures could not have been made without the continued support of our travel agent and group travel buyer allies.
These statistics, along with travel trend forecasts, were shared at the 40th USTOA Annual Conference & Marketplace just held at the JW Marriott Phoenix Desert Ridge Resort in Phoenix.
Where are Travelers Going?
It may not be a surprise that USTOA tour operator members foresee Europe continuing to be in demand for travelers in 2019, with Italy topping the 2019 "hot" destination list. Also among the top 10 "hot" or most popular destinations are Iceland, Japan, Vietnam, Australia, France, Spain, Colombia, Cambodia and Portugal. Anecdotally, we believe the growth in river cruising is a contributing factor to the demand throughout Europe.
When it comes to "off-the-beaten-path" countries, Iceland is projected to be the most popular for travelers in 2019. Tour operator members also named Cambodia, Croatia, Colombia, Vietnam, Portugal, Bhutan, Bolivia, Myanmar and Ethiopia.
What are Travelers Seeking?
Our tour operator members offer a variety of culturally immersive, experiential programs in destinations around the world. Roughly 82 percent of members offer art and culture travel experiences, and this category was also the highest-ranked experiential program for travelers, based on volume of sales. Nearly two-thirds (63 percent) of membership offer adventure programs, and more than half (56 percent) offer multigenerational family programs.
Who's Traveling?
When asked who is traveling, tour operator members responded that about half their customer base is 51 to 70 years of age. The next largest category was age 36 to 50 years, representing 20 percent. Gender is split evenly, with 51 percent female and 49 percent male. Within the escorted/guided and custom tour category, female passengers were represented slightly higher at 59 percent.
What are Travelers Saying?
Earlier this year, USTOA commissioned MMGY to conduct a consumer survey focused on long-haul travelers who journey outside North America. The study showed that more than one-third of travelers surveyed have taken a guided vacation. But what was even more promising is that more than half of those surveyed look forward to taking a guided vacation in the next two years, reinforcing a desire for the expertise and experience provided by many of our members.
For more information about tours and packaged vacations, visit www.ustoa.com. And, remember that when booking with USTOA Active Members, you also get the assurance of knowing that they are held to the highest standards in the industry with our $1 Million Travelers Assistance Program.
Perry Flint
Head of Corporate Communications International Air Transport Association (IATA)
The International Air Transport Association (IATA) is the trade association of the global airline industry, representing some 290 airlines comprising 82 percent of global air traffic. For over 70 years, IATA has developed global commercial standards upon which the air transport industry is built. Its aim is to assist airlines by simplifying processes and increasing passenger convenience while reducing costs and improving efficiency.
Read Perry's Article
Perry Flint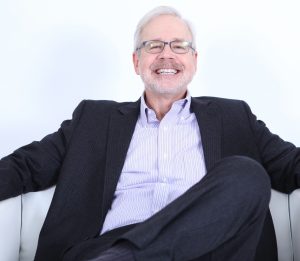 Head of Corporate Communications International Air Transport Association (IATA)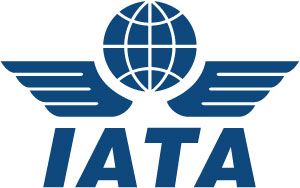 After decades of losing money and destroying capital, the global airline industry is in the midst of an unprecedented run of profitability. This year, the International Air Transport Association (IATA) forecasts that the industry will report a collective profit of $33.8 billion. While this represents a decline from income of $38 billion in 2017—largely owing to rising fuel costs—it still marks the ninth consecutive year of profitability. Furthermore, 2018 will mark the fourth year in a row in which the industry's return on capital exceeds its cost of capital, meaning that airline shareholders are being rewarded for their investments.
The industry's current state of relative well-being was hard-won through major changes—to the industry structure and its operations. But success is not evenly spread. Almost half the industry's anticipated profits ($15 billion) are being generated in North America, which has also seen the most consolidation, while airlines in Africa are struggling.
It also important not to overstate the industry's financial well-being. The industry remains brutally competitive. The estimated 2018 net profit per passenger works out to about $7.80. And the net profit margin of 4.1 percent is about one-third that of Starbucks in its most recent fiscal year.
Air travel continues to be a tremendous bargain for consumers. The average return fare (before surcharges and tax) of $380 in 2018 is forecast to be 59 percent lower than in 1998 after adjusting for inflation. Furthermore, passengers are served by a worldwide network that includes 21,300 unique city-pairs and more than 106,000 flights per day (at the end of 2017).
On the other hand, travelers are not imagining that cabins have gotten fuller. As the industry has become more efficient in matching capacity to demand, the percentage of seats filled on a global basis has risen from 73.7 percent in 2004 to an estimated 81.7 percent in 2017. But as inflight Wi-Fi becomes more universally available, passengers are finding more ways to stay connected and be productive—or be entertained–during their air journey. Behind the scenes, the industry is also working to improve the passenger experience—from the moment a customer begins to shop for air travel to the many processes associated with the airport experience.
The industry continues to be extraordinarily safe. Last year, some 4.1 billion travelers flew safely on 41.8 million flights. There were six fatal accidents, with 19 fatalities among passengers and crew. None of these six occurred on a passenger jet. If we look at it another way, based on the 2017 safety performance, on average, a person would have to travel by air every day for 6,033 years before experiencing an accident in which at least one passenger was killed.
Unfortunately, air travel also continues to be a target for heavy taxes and fees. In the U.S. for example, about 21 percent of the average domestic ticket cost is taxes and charges, according to Airlines for America. Infrastructure is another big challenge. IATA forecasts that 7.8 billion passengers will travel globally in 2036. That is nearly double the 4.1 billion who flew in 2017. Unfortunately, airspace and airport infrastructure are already lagging demand in many regions.
Infrastructure constraints are especially acute in Europe. Last year, 73 percent of EU passengers departed from a so-called Level 3 congested airport, which is the highest level of crowding. Airspace capacity is also an issue in Europe. In the first half of 2018, air traffic management delays more than doubled to 47,000 minutes per day, 133 percent more than in the same period last year, according to data from Eurocontrol.
Aviation supports 3.5 percent of global GDP and 62.7 million jobs when its contribution to global tourism in included. Understandably, most people don't think about these figures when they board their flight. For them, air travel means the chance to spend some time with loved ones in a distant place, to explore the world or just to relax on a beach somewhere. All made possible by the wonder of commercial flight.
Peter Pantuso
CTIS, President & CEO American Bus Association (ABA)
The American Bus Association (ABA) is the trade organization of the intercity bus, tour and travel industry with more than 1,000 motorcoach and tour company members in the United States and Canada. Its members operate charter, tour, regular route, airport express, special operations and contract services. Another 2,800 members are travel and tourism organizations and suppliers of bus products and services who work in partnership with the North American motorcoach industry.
Read Peter's Article
Peter Pantuso, CTIS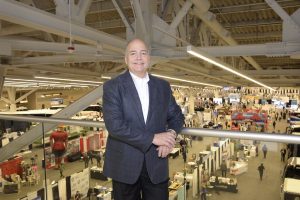 President & CEO American Bus Association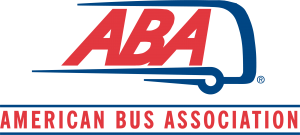 People have been traveling by coach since the dawn of the wheel. That is a long time. Luckily the roads and rides have improved over the last few centuries.
In the past few years, we have seen motorcoach operators pay extra attention to onboard amenities. Many motorcoaches now include soft leather seats, wide aisles and seat space, free Wi-Fi and beverages available. Perhaps best of all, your bag travels free—no need to worry about rising airline baggage costs and trying to fit everything into a small carry-on.
We now see a number of coach sizes available for tours. It might be a private tour with 15-20 of your closest friends heading to a winery, going on a fall foliage or beach tour or booked for any other exclusive getaway. Or it can be a 50-passenger tour for a school group or retirement community. The possibilities are endless for group travel by motorcoach.
The biggest trend we are seeing—it started a few years and has really taken off— is millennials traveling by motorcoach. They love the social and environmentally friendly aspect of motorcoach travel, plus it is a more economical and convenient way to see the country than other modes of transportation.
We are also seeing that some groups becoming smaller and more intimate. While you still see a lot of students and adults travel riding the larger buses for field trips, for personal travel people often travel in smaller groups where they get to either pick who they are traveling with or get to know their travel companions through hiking excursions, wine tastings, dining and other adventures that cater toward experiences. We are seeing an uptick in food and drink tours. You will see cities now touting themselves as a foodie town or craft liquor or beer town. It is more about cooking classes and local market visits. People want to immerse themselves in the town or city they visit. While they are always interested in seeing the iconic sights, they want to feel and experience local flavor.
People are also more interested in wellness trips as they want to be more active. You will see more hiking and biking excursions in the mountains, and as people get more "outdoorsy," there is a big focus on eco-tourism and tourism that is philanthropic and gives back. More people want to experience different environments and see endangered places before it is too late. They also want to be assured that their means of travel is the most environmentally friendly way, and by traveling by motorcoach they can feel good about being part of taking up to 50 cars off the road.
In short, it is all about personalization. People want to feel that their own personal needs are being catered to, even when they are part of a 50-person group. We are also seeing an uptick in solo travel. People may want to travel from place to place with a group but follow their own agenda once at a destination.
Travel is about experiences and memories made. People want to create a long-lasting memory. They want to tick items off that bucket list. They want to participate in the adventure, not just be shown something. It is about experiencing a unique cultural event or learning a new skill or visiting remote or challenging locations. And it has to look great on Instagram!
The American Bus Association (ABA) is the trade organization of the intercity bus, tour and travel industry with more than 1,000 motorcoach and tour company members in the United States and Canada. Its members operate charter, tour, regular route, airport express, special operations and contract services. Another 2,800 members are travel and tourism organizations and suppliers of bus products and services who work in partnership with the North American motorcoach industry. For more information, visit www.buses.org.
Lisa Simon
Executive Director, International Inbound Travel Association (IITA)
The International Inbound Travel Association represents the leading inbound tour operators and suppliers from across the country and is focused solely on the needs of the United States' international inbound travel industry. IITA delivers proprietary education specifically designed for U.S.-inbound organizations and actively advocates for its members' interests with policymakers, government agencies and industry organizations.
Read Lisa's Article
Lisa Simon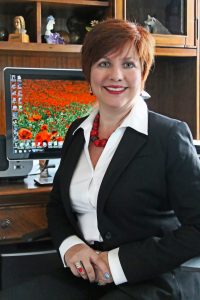 Executive Director International Inbound Travel Association (IITA)

he International Inbound Travel Association (IITA) is the only organization focused exclusively on inbound international travel to the U.S. and more specifically inbound/receptive tour operators. Our mission is to grow inbound travel to the USA by providing the best and widest range of product, services and information to the international travel trade.
Through IITA, U.S. DMOs and suppliers have the opportunity to build strong and productive one-on-one relationships with international inbound operators. These relationships are essential for growing international inbound market share because international travelers still predominantly book travel through travel agents or tour operators in their countries who in turn work with U.S.-based inbound operators to handle the trip details.
The largest number of international visitors to the United States come as FITs; however, a significant number also come in groups. There are a number of characteristics of inbound group travel that tend to favor involvement of inbound operators when it comes to booking itineraries. Groups generally book inclusive packages as opposed to FITs, which might only book hotel or hotel and attraction.
While Western Europe continues to be a leading source of inbound travelers to the U.S., the emerging markets in Asia as well as South America continue to play a critical role. These emerging markets are more likely to travel in groups.
While there are no precise statistics on international inbound group vs. FITs, data from the U.S. National Travel and Tourism Office shows 0.4 percent of overall overseas travel comes as part of a tour group. However, other categories—family, friends and business partners as traveling companions—could also tour the U.S. while visiting, making it difficult to single out true "group travel" numbers.
The trend toward small groups, such as friends and family, are also blurring the distinction between group travel and FIT.
Small groups allow more flexibility and freedom to enjoy destinations and activities the way the travelers prefer, in contrast to the more rigid itinerary of larger group travel. This correlates to one of the biggest drivers of travel decisions – the trend toward a travel "experience" versus simply a travel product. While adventure seekers make up a portion of this trend, experience-based travel is not limited to adrenaline-boosting activities. It also includes new cultural experiences with the local food, music, art and communities.
In addition to providing education and information on industry trends to its members, IITA offers the strength of a united voice on the issues having critical impact on its members' businesses. One of the priority issues for IITA has been issuance of visas, which has decreased in recent years. In FY16, visa decline could be traced in large part to increased denials for visitors from China and Brazil. In FY17, visa issuance showed further declines, mostly due to a significant increase in denials of visas for Chinese travelers. Suppliers and destinations interested in increasing their share of international markets should work with inbound operators for many reasons:
Multi-market reach – you can reach several markets more efficiently through inbound operators, extending your marketing investment into more markets than you can with direct marketing.
Entry into new markets – inbound operators already have established relationships in the markets they serve, so working with them is the fastest way to gain access to new markets.
Tap their expertise – inbound operators have the expertise and infrastructure to work with markets in their languages and customs. They handle the contracting, currency exchange and other business risks of dealing with international businesses.
Off-peak – inbound operators can help destinations and suppliers fill off-peak needs.
Diversity in international travelers – While most are working in leisure services, many specialize in MICE/business markets.
The inbound travel industry will continue to change and evolve. We believe, and research bears out, that personalization will continue to play a critical role in growing inbound travel, particularly group travel. IITA members ensure not only that the essential knowledge base is in place, but the U.S. travel industry has the ability to meet emotional and personal needs of the international traveler through human involvement and personalized service along every stage of the journey.