History, natural beauty, fine wine and more things to do in springtime Illinois
Top Illinois Outdoor Activities to Do:
Celebration River Cruises
Anderson Japanese Gardens
Chain O'Lakes State Park
Wrigley Field / Guaranteed Rate Field
Morton Arboretum
Shawnee National Forest
Spring is a beautiful time in the State of Illinois. Depending on the month, the trees are either just beginning to bloom, their sprouts fluttering up through the cooler winds of March and April, or in wonderful green glory by May. For those not as intrigued by the hypnotic charms and tranquility of nature, perhaps it's the arts or history which moves you. Whichever month groups decide to visit Illinois' unique sites, there's always something for everyone whether it's rural, urban or a mix of both worlds. No matter your preference, it's best to explore and be adventurous in a state that is filled with unbelievable sites to see, places to dine and so much more.
Along the Mississippi River, Moline's Celebration River Cruises are a delight for anyone with a taste for nature, as well as good food. There are many options to choose from departing from Moline, with narrated lunch or captain's dinner and dance selections available Tuesdays through Saturdays. A visit to Rock Island County's 40-plus acres of forest preserve at Niabi Zoo will keep groups close to nature before or after a cruise. The site features 200 different species of animals from around the world. Located in the heart of Moline, the John Deere Pavilion allows groups to explore interactive exhibits and films about the history of the largest agricultural manufacturing equipment company in the world. Come discover how John Deere forges the cutting edge every day.
Visit the historic Butterworth Center and Deere-Wiman House, two majestic mansions built in the late 1800s by Charles Deere, son of John Deere. You'll also be able to see how the Deere equipment gets put into action at Grateful Graze, a regenerative farm that produces pastured proteins in Cambridge. They raise grass-fed and grass-finished beef, lamb, timber heritage pork and mobile pastured chicken and eggs. The roots on their farm are now five generations deep.
One-hundred miles due west of Chicago reside the rolling hills, old-growth forests and the pristine rivers of the Blackhawk Waterways in northwest Illinois. With its quaint cabins and charming bed and breakfasts, it's the perfect weekend getaway. Every mile is steeped in history, surrounded by outdoor beauty and dotted with fabulous villages.
For a fun-filled stop, Chestnut Mountain Resort Outdoor Activities is a full-service 120-unit resort situated eight miles southeast of Galena on a wooded palisade overlooking the Mississippi River. This resort offers an array of outdoor activities year-round including the Soaring Eagle Zipline, an alpine slide, Segway tours, river cruises, bike rentals, mini-golf and disc golf. About 30 minutes east of the resort is Stockton, the gateway to Galena Country, which is home to gorgeous larger-than-life murals painted throughout the downtown area. Discover these colorful, story-telling murals while exploring the historic village.
Heading to Chicago & Beyond, Rockford has numerous sites perfect for nature enthusiasts looking to enjoy cooler spring temperatures. Originally designed by Master Craftsman Hoichi Korisu, the Anderson Japanese Gardens are an authentic experience offering tranquil views to relieve your stress. Founded in 1978 by local businessman John Anderson, the gardens offer guided tours with unique paths in mind for all capabilities. There's also on-site dining at Fresco at the Gardens with its beautiful terrace. Nearby, Nicholas Conservatory & Gardens provides a different experience as the third largest conservatory in the state. Situated along the Rock River, the 11,000-square-foot conservatory is famous for its tropical plant setting and beautiful late spring outdoor features. The Sinnissippi Rose Garden in particular is very popular for its variety of roses and great views of the river.
Near the border with Wisconsin in Spring Grove, Richardson Adventure Farm's Tulip Festival is a colorful delight for all ages. From mid-April through mid-May, the peak point of the 30 beautiful varieties of bulbs draws thousands of visitors to Spring Grove — not only from the State of Illinois but from across the country. The farm also has some great food options available, with a daily trolley and different local food trucks throughout each week. Nearby, Chain O'Lakes State Park is a quiet spot for birdwatchers. By May, a variety of Neotropical migrants such as orioles, tanagers and warblers pass through, with some remaining to breed.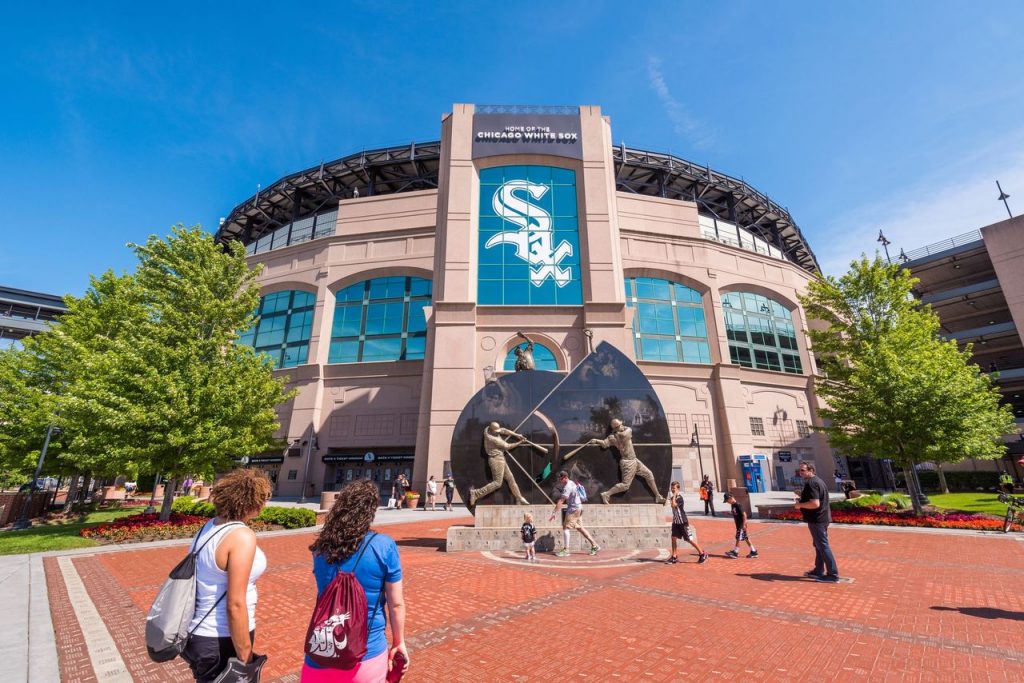 In the city of Chicago, spring means that the MLB Opening Season is on the cards. Baseball fans will not only have the opportunity to take in a game but also enjoy guided tours. Each stadium's tours vary, with Wrigley Field offering multiple weekend packages for groups to discover the history of the Friendly Confines. Tours at Guaranteed Rate Field are by request with all donations going directly towards Chicago White Sox Charities. For more historic interests, the city has a number of world-class museums to enjoy. The Field Museum, famous for its well preserved Tyrannosaurus Rex named Sue, has docent-led tours, behind-the-scenes experiences and even wine tastings to enjoy. Located in Lincoln Park, the Chicago History Museum showcases a number of exceptional local artifacts and pieces such as Pioneer, the first locomotive to operate in Chicago. The museum is operated by the Chicago Historical Society, which offers walking tours within the museum as well as bus tours around the city.
West of Chicago is Naperville, which has been voted multiple times as one of America's greatest cities to live. For foodies and history buffs, there's no better way to take in the city than the Naperville Bites and Sites tour. The tour will stop at multiple family-owned and operated restaurants for great food and drinks, along the way discovering the downtown and riverwalk areas. While you'll surely see the Naper Settlement during your tour, an additional in-depth visit to the 12-acre outdoor history museum will provide details into pioneer life. Additionally, the Benck Family Agricultural Interpretive Center is currently being built, which is a state-of-the-art STEM learning center that will provide 4,250 square feet of exhibition space dedicated to the agricultural history of the region.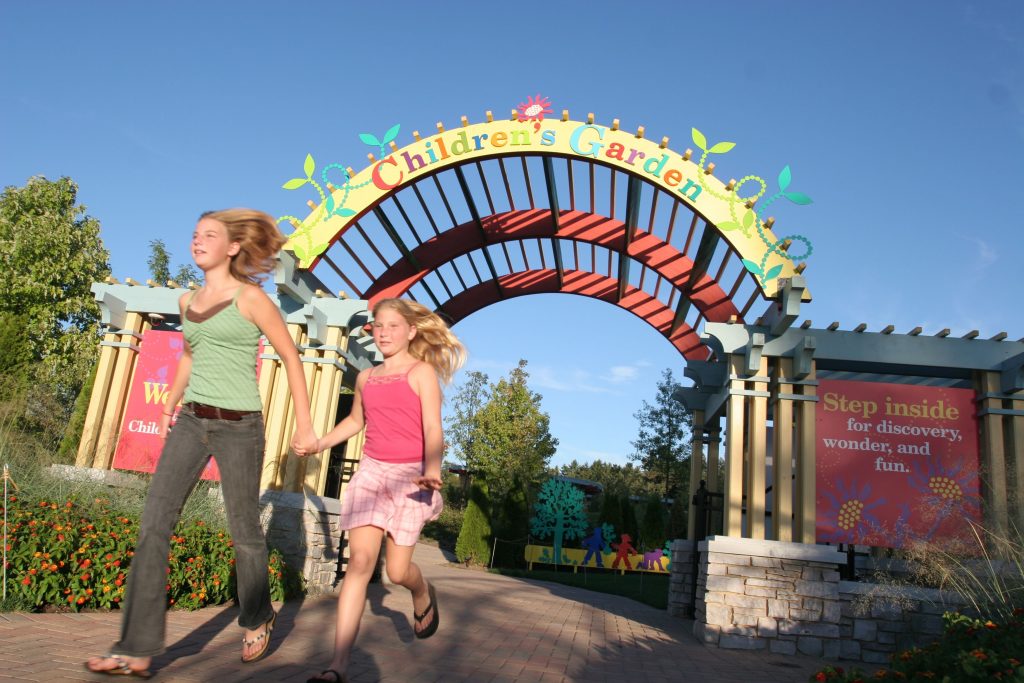 Not far from Naperville is the Morton Arboretum in Lisle. Covering 1,700 acres, the arboretum is dubbed "The Champion of Trees" for its Center for Tree Science research. Open to the public, the site offers gardens with over 4,000 plant species, an outdoor museum with a library, herbarium and more. There are many ways to explore Morton Arboretum, making it another highly accessible spot for nature enthusiasts of all ages and abilities.
Located at Governors State University campus in University Park is the 100-acre Nathan Manilow Sculpture Park. Voted #1 Best Sculpture Park by USA Today's Readers' Choice (2021), "the Nate," as it's colloquially known, features 30 masterworks of large-scale sculpture across a beautiful prairie landscape. Free of charge and open 365 days a year, the park also offers programs for adults and children that harmonize art with nature in a meaningful way.
Into the Land of Lincoln, anyone would be remiss not to explore historic Springfield to its fullest. For an encompassing scope of the state capital's history and architecture, there are a number of tour options available. The Abraham Lincoln Presidential Library and Museum is a must, with its immersive experience into Lincoln's time growing up in a cabin up to his life living in the nation's capital. Free guided tours at Lincoln Home National Historic Site further delve into the Lincoln experience, allowing groups a deeper look at the only home that the 16th U.S. President ever owned. Of course, any visit to Springfield wouldn't be complete without at least a stop at the Illinois State Capitol. Completed in 1888, the building is beautifully designed in the Renaissance Revival and Italianate architectural styles. Its interior dome depicts scenes from Illinois history. Pay a visit to historic Jacksonville, which features a variety of historic stops including the Big Eli Ferris Wheel, which debuted in Jacksonville in 1900 and still proudly stands in the city. Jacksonville is also home to popular attractions including the Jacksonville Area Museum, the Governor Duncan Mansion, the former home to Governor Joseph Duncan, who served as governor of Illinois from 1834 to 1838, and Woodlawn Farm, the homestead of Jacksonville's extensive Underground Railroad network.
Located by the riverfront and perched on the bluffs, Quincy is a picturesque city next to the Mississippi River in Western Illinois. Quincy's historic downtown is a popular attraction and features numerous buildings showcasing the city's late 19th century and early 20th-century architecture. The Historic Quincy Business District is home to antique shops, gift stores, book stores and much more. Visit the Quincy Museum, which was built in 1890-91 and has a magnificent exterior, interior and a variety of educational programs, and the History Museum on the Square, which houses permanent and rotating installations and features displays and artifacts from the pioneer era through modern times. The museum's grounds, manicured and welcoming, feature well-placed pieces from the Gardner Museum's Sculpture Garden.
The Allerton Park and Retreat Center is a historical treasure hidden near the upper Sangamon River in Monticello, offering an extraordinary curation of art, nature and history. Listed in the National Register of Historic Places, and named one of the American Institute of Architects' 150 Great Places in Illinois, this private residence from artist and philanthropist Robert Allerton was donated to the University of Illinois Urbana-Champaign in 1946. The park is an ideal destination for adventurers and is considered one of the seven wonders of Illinois, with 1,500 acres of woodland and prairies, a 10-acre meadow and 14 miles of hiking trails. After a long day of activities, enjoy a peaceful and magical night at the Mansion. Befitting a Georgian Manor House with extensive plantings and over 100 ornaments and sculptures, the estate has 41 guest rooms and three guest houses, perfect for small or large groups.
Southern Illinois is known for its Trails to Adventure with stunning Shawnee National Forest and its Garden of the Gods, but there's certainly much more to see and taste far south. There are several wineries in the region that are part of the Shawnee Hills Wine Trail, many of which offer tours of their vineyards and superb tastings. Alto Vineyards is well known for being one of the first vineyards planted in the state. Established in 1985, visitors can enjoy a selection of award-winning wines in Alto's large tasting room, which can also be rented out for private events. East of Alto is the unique Blue Sky Vineyard in Makanda, providing visitors with the relaxing charm of the Italian countryside with its Tuscan-style winery. While there are plenty of other high-quality vineyards along the way, it's worth mentioning that in between these winery tours groups will be able to take in the natural beauty of Giant City State Park. The park has been aptly named for its huge bluffs and sandstone structures which have been dubbed "Giant City Streets" — leaving the impression on visitors that this once was the land of giants.
Moving west into Great Rivers Country, the Cahokia Mounds State Historic Site is sure to impress. Groups will be able to take a guided tour of this pre-Columbian Native American city, which consisted of over 100 man-made earthen mounds of various sizes and functions up until the 14th Century CE. At its peak, Cahokia is estimated to have had a larger population than London at the time. The on-site Interpretive Center is currently closed, but outdoor tours provide an exciting learning experience for everyone.
While you're close to Cahokia Mounds, stop in at Willoughby Heritage Farm in Collinsville to experience life in 1940s rural Illinois. The farm retains its historic charm with the original farmhouse, barns and on-site animals. In nearby Alton, tours of the Melvin Price Locks and Dam, the largest and most technologically advanced lock system in the state, showcases the spectacular beauty and power of the Mississippi River. Heading back north to Oglesby, Starved Rock State Park is another natural wonder of Illinois. Groups will be able to enjoy a number of unique year-round Trolley Tours from Starved Rock Lodge. The Historic Trolley Tours is the most inclusive tour which will take groups through Downtown Utica with stops at two different visitor centers in the park. The Waterfall & Canyon Trolley Tours are longer and can be strenuous for those with limited mobility. All tours will have lunch included from a special menu at the lodge's restaurant.
By Christopher D. Silbernagel
For more travel ideas, download our current issue of Leisure Travel Guide.