When the weather gets warm, Illinois provides so many get-active activities in which to appreciate it
Illinois Must-Do Checklist:
Lakefront Museum Campus
Navy Pier
Outlet Shopping
Galena
Historic Route 66
Abraham Lincoln Home
Minor League Baseball Game
Illinois State Park
There's nothing like Illinois in the summer. While the Land of Lincoln is a marvelous destination regardless of the season, Illinois, and its wealth of attractions, excursions and photo-worthy backdrops, truly shines when the days get longer and the temperature rises.
Chicago has been called one of the best summer cities in the world. With its array of outdoor activities and its alluring lakefront, that designation seems wholly accurate. Groups looking to savor the city's magnificent skyline can spend time at the downtown lakefront's Museum Campus, a 57-acre park that resides near Lake Michigan and surrounds three of the city's most renowned institutions: the Adler Planetarium, Shedd Aquarium and the Field Museum of Natural History. The Adler Planetarium, America's first planetarium, hosts more than half a million visitors each year with its dazzling skywatching events and numerous scientific programs; the Shedd Aquarium is the country's largest indoor aquarium and the Field Museum contains nearly 40 million artifacts and specimens.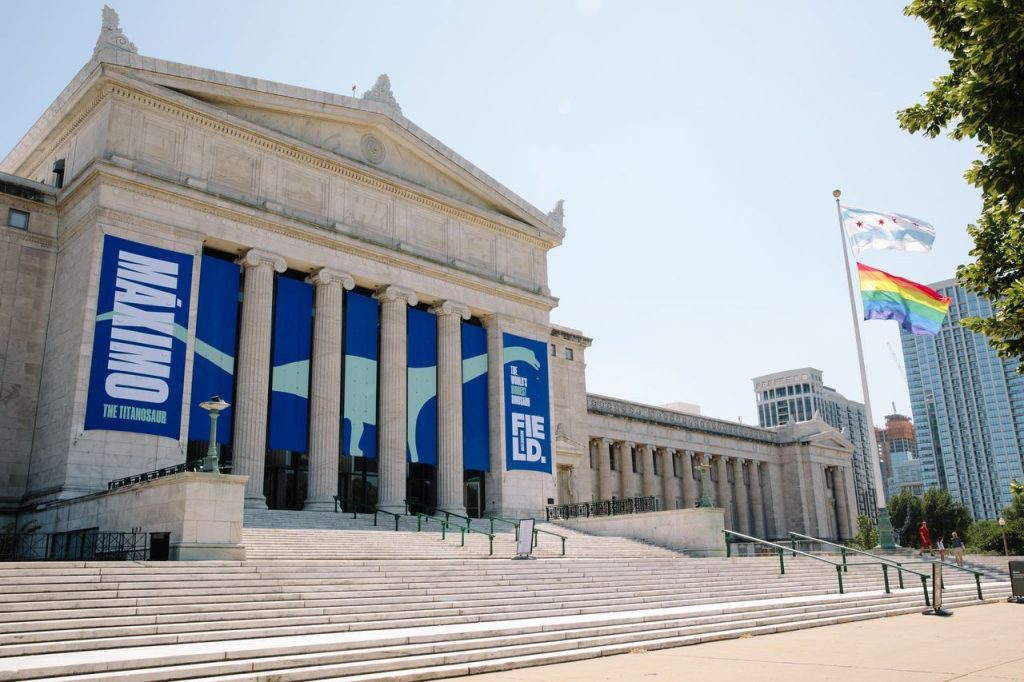 Another lakefront destination, Navy Pier, features a variety of shops, restaurants, live music and the nearly 200-foot-high Centennial Wheel, which offers unparalleled 360-degree views of Chicago and Lake Michigan. Another way to view the city is to take a Lake Michigan cruise, which features panoramic views of the incredible skyline. Groups looking to experience wildlife in the heart of Chicago can visit Lincoln Park Zoo, home to nearly 200 species from around the world, from endangered black rhinoceroses to the thought-to-be-extinct Jamaican iguanas. In nearby Brookfield, Brookfield Zoo houses a whopping 5,500 animals on 216 acres of the nature park, creating memorable experiences 365 days a year.
Chicago is, of course, a world-class baseball town, as it is home to two Major League Baseball teams. Its surrounding cities though, also offer excellent baseball options. The Kane County Cougars, an American Association baseball team who plays in Geneva, are always a popular draw. The same can be said for picturesque Geneva, which is renowned for its beautiful parks, historic homes, fine restaurants and downtown specialty shops. The Chicago Southland, an area representing 63 municipalities south of Chicago, abounds with attractions including Crestwood's Windy City Thunderbolts, who bring affordable family entertainment all summer long. The northwest suburb of Schaumburg sports the Schaumburg Boomers of the Frontier League, who captured the first professional baseball championship for their city in 2013. When groups aren't enjoying a ballgame, they can make a stop at the Woodfield Mall in Schaumburg, one of the largest shopping destinations in the country with nearly 300 stores and restaurants.
In the city of Joliet, an hour southwest of Chicago, the Joliet Slammers play in one of the most beautiful ballparks in minor league baseball and the team's games are always an event. Not far from the ballpark, history comes alive during tours of the Old Joliet Prison, a castle-like penitentiary where scenes from The Blues Brothers movie were filmed. Another popular Joliet stop is downtown's Rialto Square Theatre, an architectural beauty from the vaudeville era.
Those seeking a picturesque excursion can visit Lake Katherine Nature Center & Botanic Gardens in Palos Heights. Lake Katherine consists of 158 acres including the Calumet-Sag Canal, 3.5 miles of hiking trails, 20-acre Lake Katherine, Navajo Creek, a waterfall, forested areas, prairies, an arboretum and a wetland restoration project.
Forty miles from Chicago resides Aurora, the state's second-largest city. Aurora attracts groups with Broadway shows, concerts, comedy and more at the Paramount Theatre, a jewel dating from 1931. Another Aurora attraction is the Chicago Premium Outlets shopping mall, an outdoor center that offers more than 160 stores including Nike, Kate Spade New York, Vera Bradley and more.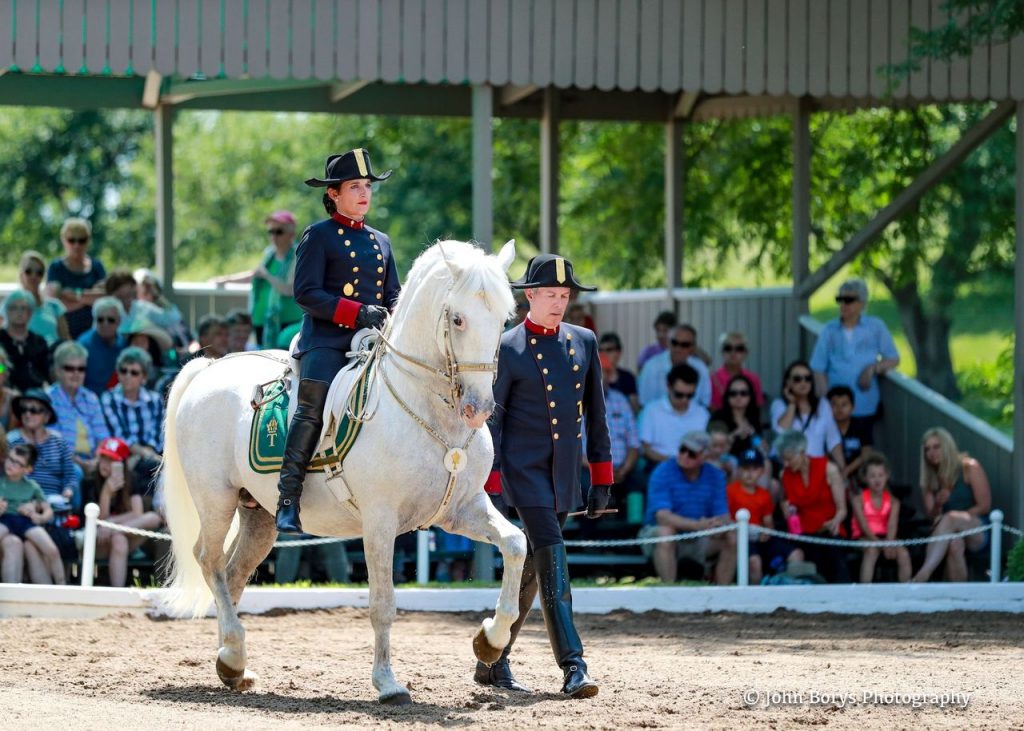 Just down the road is Old Mill Creek, home to the spectacular Tempel Lipizzans. The Tempel Lippizans' history spans more than six decades while the story of the Lipizzan and classical riding spans more than five centuries. Each performance is set to music and is a study in classical horsemanship and impressive athleticism.
Another shopping Mecca is Gurnee Mills, Illinois' largest shopping and dining destination with more than 160 stores. After a day spent shopping or at the noteworthy amusement park Six Flags Great America, groups can spend the night at Gurnee's Great Wolf Lodge. This 80,000-square-foot waterpark features a completely renovated indoor water park with water slides, a crooked creek, a water playground and more.
Galena is an excellent summertime stop in northwest Illinois as it features multiple stops listed on the National Register of Historic Places. With more than 125 shops and restaurants, one door after another for half a mile, there is just as much variety, quality and special activities and sales but with far less time spent walking and searching. From candy and ice cream shops to spas, wine tastings and delicious dining options, Galena offers a surreal as it all happens along an 1800s street with original buildings and no one-of-the-mill "brand" shops.  
Groups can visit the Ulysses S. Grant Home (the 18th president of the United States), enjoy a tour of the Elihu B. Washburne State Historic Site (a popular U.S. Congressman from 1853-1869), and stop in at the Galena and U.S. Grant Museum, which explores Galena's history and houses national treasures like the Peace in Union and General Grant on the Battlefield paintings. Located in an 1858 Italianate mansion, the museum was built as a private residence by Galena merchant Daniel Barrows.
The Old Blacksmith Shop, an authentic 1897 blacksmith shop with working forges, is filled with tools and equipment from its 100-year history. There is a historian on site, and the gift shop is well-stocked with Galena-forged items made by our blacksmiths.
In the Quad Cities, explore the world-renowned Mississippi River — one of the five top recognized attractions in the world — aboard a riverboat. Experience the power and mystique of the river that captivated Mark Twain as it sweeps around the great Riverbend and flows east to west. The Quad Cities offers several options for visitors to get out on the river. Board the Celebration Belle riverboat for a river lunch cruise. You'll love the buffet and narrated history tour on the Mississippi River. The Backwater Gamblers waterski show is also a great stop for evening summer entertainment. They perform for the free show every Wednesday and Sunday evening on the Rock River. For small, adventurous tours, reserve time to go kayaking on a guided tour on the Rock River.
Mercado on Fifth hosts vibrant markets every Friday evening in the summer on 5th Avenue in Moline. The family-friendly events are dedicated to honoring Hispanic culture and supporting minority-owned small businesses.  They feature food trucks, mobile boutiques and retail vendors, children's activities, and live music and entertainment.  Their season starts at the beginning of June and continues through the end of September.
A trip to Rockford is a good idea for a number of reasons, one of them being the Nicholas Conservatory and Gardens, the third-largest conservatory in the state. Nicholas offers an 11,000-square-foot plant exhibition area complete with water features and seating areas.
When one thinks of summer, one thing that often comes to mind is a road trip. And there is no finer road trip than a journey down the Mother Road, which begins in the heart of downtown Chicago and travels 300 miles southwest. Historic Route 66 provides an unforgettable experience today just as it did in days gone by as a multitude of iconic attractions can be found along the way. Groups can make stops at famous establishments like Lou Mitchell's Restaurant and Bakery in Chicago, the Gemini Giant drive-in diner in Wilmington, Ambler-Beckler Texaco Gas Station in Dwight, Route 66 Association Hall of Fame and Museum in Pontiac, the Litchfield Route 66 Museum and Welcome Center, Pink Elephant Antique Mall in Livingston, Wildey Theatre in Edwardsville and the World's Largest Catsup Bottle in Collinsville. In Springfield, visit the largest Route 66 Shield at Route 66 Motorheads Bar, Grill, Museum and Entertainment complex or take a picture on the iconic Brick Road.
Located at the confluence of the Illinois River and the Fox River, Ottawa is filled with scenic wonders and historic landmarks. Ottawa is known as the gateway to Starved Rock and also features a historic downtown filled with boutique shops and modern eateries. Ottawa is a hub to four state parks (including the famous and aforementioned Starved Rock) and a nature preserve all within 20 minutes of its downtown.
Further downstate in Peoria, groups can enjoy a cruise on the Illinois and Mississippi rivers on the famous paddleboat riverboat, the Spirit of Peoria. This paddleboat offers numerous cruises from overnight trips up and down the river to relaxing hour-long sightseeing cruises. Peoria comes alive during summer as its minor league baseball team, the Peoria Chiefs, plays entertaining games that include a slew of family-fun promotions. Just across the river from downtown Peoria, East Peoria proudly sports a new downtown shopping district: The Levee District, a vibrant mixed-use center that houses a variety of retailers and dining options.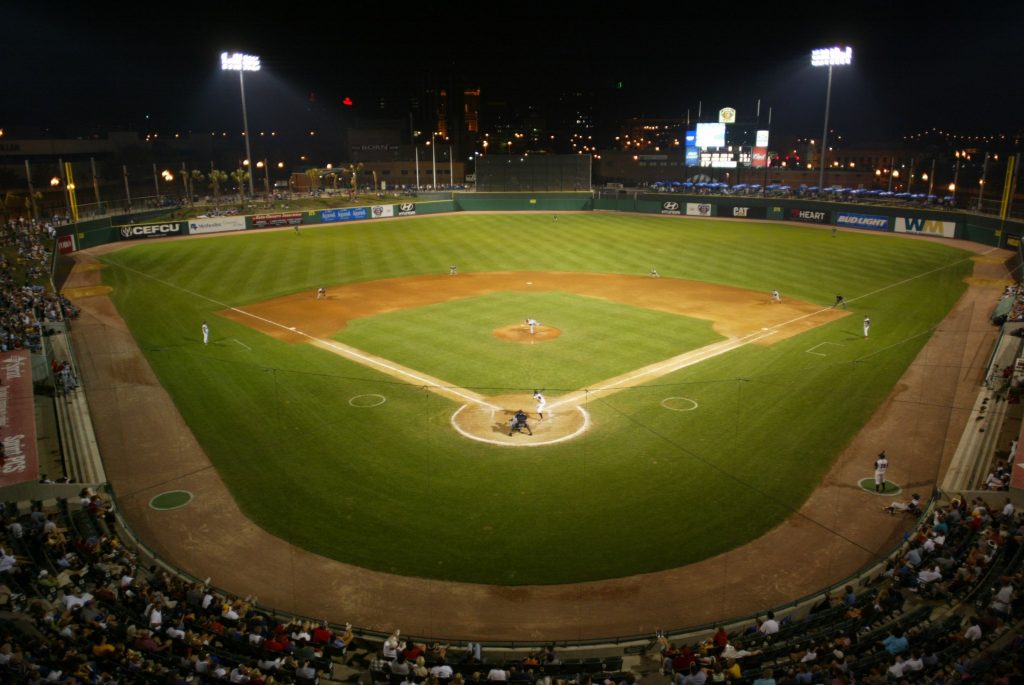 Another noted destination in Central Illinois is Bloomington-Normal, home to numerous theaters including the Bloomington Center for the Performing Arts, the Community Players Theatre and the Historic Normal Theater. The area also hosts multiple festivals including the Sugar Creek and Arts Festival in Normal where more than 170 arts and crafts vendors display their impressive creations. Lively music and delectable food accompany the art displays.
A summer staple in Bloomington-Normal is the Illinois Shakespeare Festival. Drawing nearly 10,000 visitors each year, this professional repertory company produces work by Shakespeare and contemporary plays created in his spirit. Enjoy family-friendly entertainment, behind the scenes tours and live music. Spend a pleasant summer's evening on the lawn with a picnic basket, a bottle of wine and great friends before the show.
Did you know Champaign County is home to the second-largest fine arts museum in the state? Enjoy a guided tour through Krannert Art Museum's diverse permanent collection, which contains more than 10,000 works of art, and represents the cultures of African, Asia, Europe and the Americas. In addition to its permanent collection, the museum features outstanding temporary exhibitions throughout the year.
Immerse yourself in Japanese culture at the University of Illinois' Japan House. Discover the way of tea through a traditional Tea Ceremony, the time-honored art of Chado. Codified almost 400 years ago by Sen Rikyu, the greatest tea master, the four spirits of tea signify the highest ideals of the Way of Tea: harmony, respect, purity, and tranquility. Its core elements involve the acts of serving and receiving a bowl of tea with the utmost sincerity, appreciation, and attentiveness, while bearing an attitude of single-mindedness and a keen awareness of the concept ichigo, ichie (one life, one opportunity). You'll take part in this ceremony and find yourself renewed for the remainder of your tour.
Thirty miles south of Champaign resides Arcola, home to the Aikman Wildlife Adventure. This family-friendly zoo features more than 200 animals and gives visitors the chance to not only walk through the park but drive along a designated path to peek into the enclosures. Housing many species of exotic and domestic animals, this zoo offers fun and educational experiences for visitors.
The village of Downs is home to Epiphany Farms Estate, a farm that specializes in a farm-to-table experience and operates using sustainable and eco-friendly agricultural methods for raising crops and animals. Those looking to enjoy the great outdoors can visit the Kickapoo State Recreation Area, located just outside of Danville, which offers a variety of activities for any group outing. Experience the best of nature with a leisurely canoe outing, picnics and even camping.
In Monticello, groups can visit the Allerton Park and Retreat Center, a 1,517-acre park, nature center and conference center. Surrounded by vast gardens decorated with timeless art, the Allerton stands alone in its historical beauty. Groups can stay in one of the 41 antique-decorated rooms on site or register for one of the three houses scattered among the estate.
As part of one of Illinois' National Historic Sites, the Lincoln Home in Springfield is one of the most popular historic sites to visit. The house was built in 1839 and has been restored to its 1860 glory. Some of the rooms that can be seen on tours include Abraham Lincoln's bedroom, the formal parlor and the kitchen. Groups will get to see these historically decorated and preserved rooms while learning about Lincoln and the history of his family and his professional endeavors. Springfield is also home to the Old State Capitol, a reconstruction of Illinois' fifth statehouse, the first to be located in Springfield. It is here where Lincoln gave his famous "House Divided" speech in 1858, stationed his presidential campaign in 1860 and was honored and laid in state after his assassination in 1865. President Barack Obama announced his run for the White House here in 2007.
South of Springfield in southwest Illinois, groups can enjoy a leisurely cruise on the Mississippi and Illinois river aboard the Hakuna Matata, an excursion boat anchored in Grafton. Scenic and themed cruises are available. Ride to the top of the river bluffs on the Grafton SkyTour, an open-air chair lift and enclosed gondola ride that offers scenic views of the confluence of the Mississippi and Illinois rivers. Spend the evening in Alton taking in a Prospect League baseball game with the Alton River Dragons. Entertainment takes center stage on the weekends when Alton Little Theater showcases laugh-out-loud comedies and heartfelt dramas. The senses come alive at Edwardsville's Tenderloin Farms for all things lavender, including soaps, bath bombs, eye pillows and U Pick.
A trip downstate can lead groups to Superman's hometown of Metropolis, which hosts an annual Superman Celebration in late July. Superman fans have flocked to Metropolis for more than 40 years to mingle, meet their favorite comic artists and take part in a variety of entertaining activities.
Carbondale is a fabulous outdoor destination filled with rivers, lakes, a variety of golf courses and beautiful national and state parks. It also contains dozens of museums and historic sites including Woodlawn Cemetery, the R. Buckminster Fuller Dome Home and the Old Illinois Passenger Depot Railroad Museum. Groups looking to get a first-hand look at some of Southern Illinois' most incredible sightlines can visit Shawnee National Forest. Famed for its awesome Garden of the Gods, Shawnee has a system of 403 miles of equestrian and hiking trails and is famous for its magnificent jutting walls of rock and lush forest. If hiking in Southern Illinois sounds a bit too strenuous for your liking, the Shawnee Hills Wine Trail may be more your speed. Surrounded by the beauty of the Shawnee National Forest, this trail features 11 award-winning wineries located along a 35-mile scenic drive.
By Jason Paha
For activity ideas on your next trip Subscribe for FREE to our newsletter.