The Midwest abounds with open-air museums that depict everyday life way back when
The past just seems a little more real when you can watch a blacksmith forge steel, see a broom maker at work or take in the aromas wafting from kettles on a glowing hearth. When sterile artifacts and descriptive panels give way to craft demonstrations and farmsteads populated by living, breathing animals, your attention suddenly picks up and learning becomes fun.
Living history museums, generally a collection of restored buildings that form a rural village, employ costumed interpreters to engage visitors and give that personal touch. Visitors are often invited to help out with chores or try their hand at an old-time craft or game. Since it's largely an outdoor experience, the general touring season is usually April/May to September/October, but special events are scheduled year-round, with Christmas festivities always popular.
Living History Farms
Urbandale, Iowa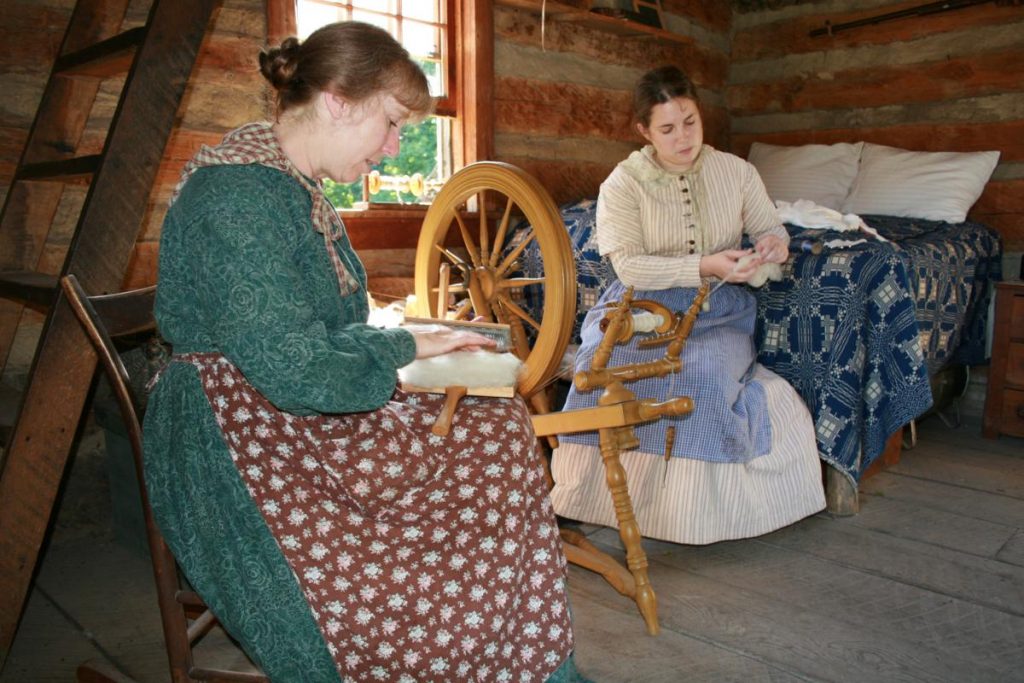 This 500-acre, open-air agricultural museum near Des Moines tells the story of farming in the Midwest through four distinct sites. Travel at your own pace through time periods spanning 300 years, starting with the 1700 Ioway Indian Farm. At the 1850 Pioneer Farm you might see period-clad interpreters cooking on an open hearth, spinning wool or harvesting wheat. The 1875 Town of Walnut Hill bustles with merchants and craftsmen, and nearby is the Italianate Victorian Flynn Mansion; on most days historical interpreters staff at least 10 of the town's structures, which include a general store, blacksmith shop and broom works. Percheron draft horses can be seen pulling machinery at the 1900 Horse-Powered Farm. (lhf.org)
---
December 2017 Digital Edition Sponsored By:
Old World Wisconsin
Eagle, Wisconsin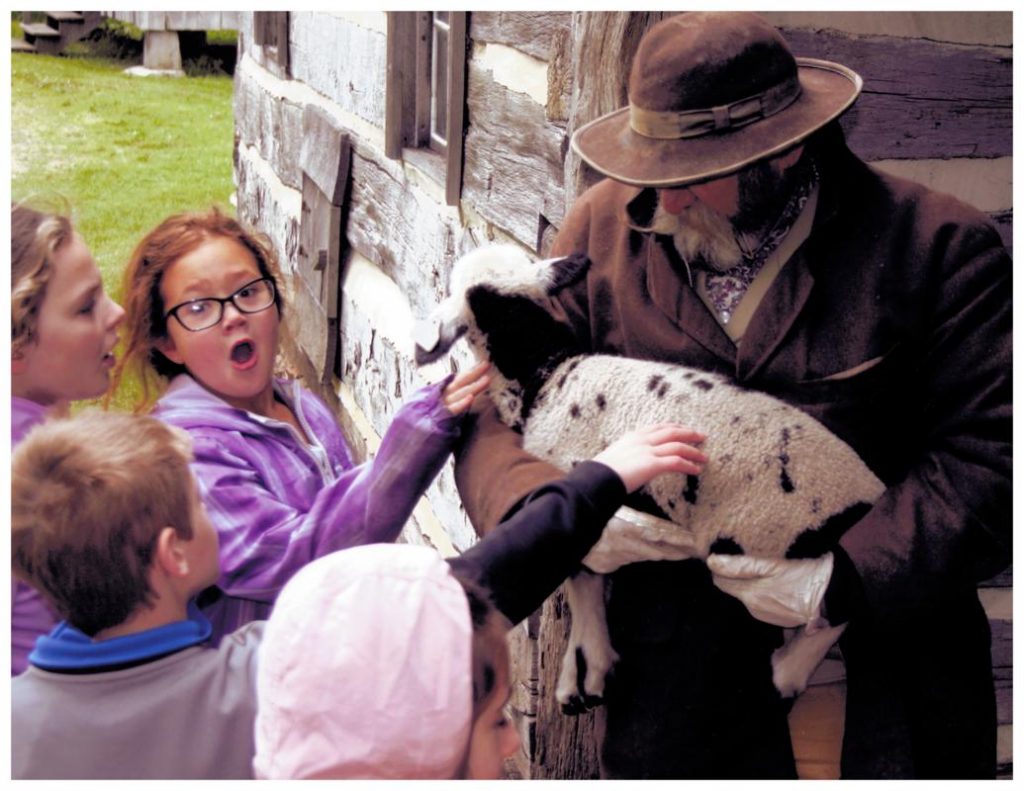 More than a dozen European ethnic groups are represented at the 1880s Crossroads Village and 10 working farmsteads with rare breeds of animals and heirloom gardens. The 65+ buildings, dismantled and moved here from all parts of the state, were originally erected by 19th and early 20th century immigrants. For groups short on time at the "world's largest museum dedicated to the history of rural life," there are narrated tram tours that include two brief stops, and groups can arrange a buffet lunch. A 15-minute orientation film on 19th century Wisconsin is shown in the Ramsey Barn. (oldworldwisconsin.wisconsinhistory.org)
Greenfield Village
Dearborn, Michigan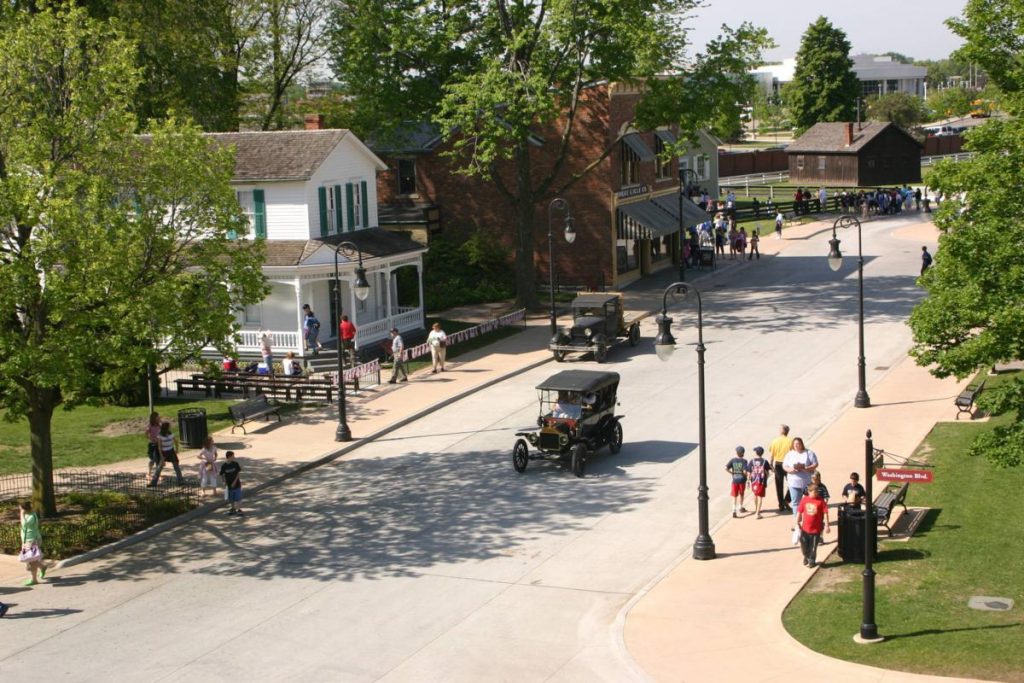 This living history museum with four working farms and seven historic districts is part of The Henry Ford, a museum complex in the city where Ford Motor Co. is based. Greenfield Village is best known for its collection of transplanted historic buildings filled with artifacts, including the Henry Ford birthplace home, the Wright Brothers bicycle shop, and Thomas Edison's New Jersey and Florida laboratories. Guests can ride in a Model T Ford or horse-drawn carriage, jump on a steam locomotive or watch an 1867 baseball game. Artisans at work range from the tinsmith to the glass blower. (thehenryford.org)
Naper Settlement
Naperville, Illinois
The only accredited outdoor living history museum in Illinois occupies 12 acres in the heart of Naperville, a large suburban community west of Chicago. Two of the 30 historical structures are original to the site—the 1883 Martin Mitchell Mansion and adjacent carriage house. Also open for touring are buildings like the blacksmith shop, print shop, smokehouse and schoolhouse. Special events include a Civil War Days encampment, Oktoberfest and a series of summer nighttime concerts. The new Agricultural Interpretive Center, now under construction and expected to open in 2018, will feature exhibits using cutting-edge technology to showcase the area's farming past, present and future. (napersettlement.org)
Conner Prairie
Fishers, Indiana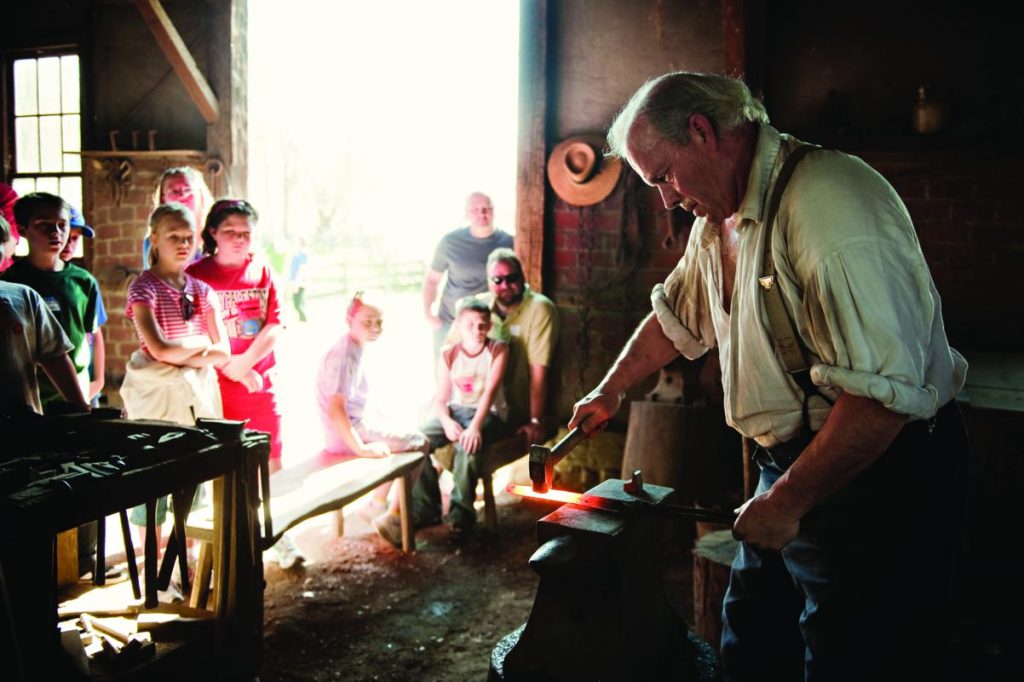 Located along the White River on an 800-acre wooded site with five interpretive areas, Conner Prairie is Indiana's first Smithsonian affiliate. At 1836 Prairietown, where the staff dresses, acts and speaks as if they were living in the mid-1800s, visitors are encouraged to interact with the interpreters as they go about daily tasks or take part in special occasions like elections or weddings. Delaware tribal history comes alive at Lenape Indian Camp. Conner Homestead includes the barn and restored home of fur trader, entrepreneur and legislator William Conner. (connerprairie.org)
Stuhr Museum of the Prairie Pioneer
Grand Island, Nebraska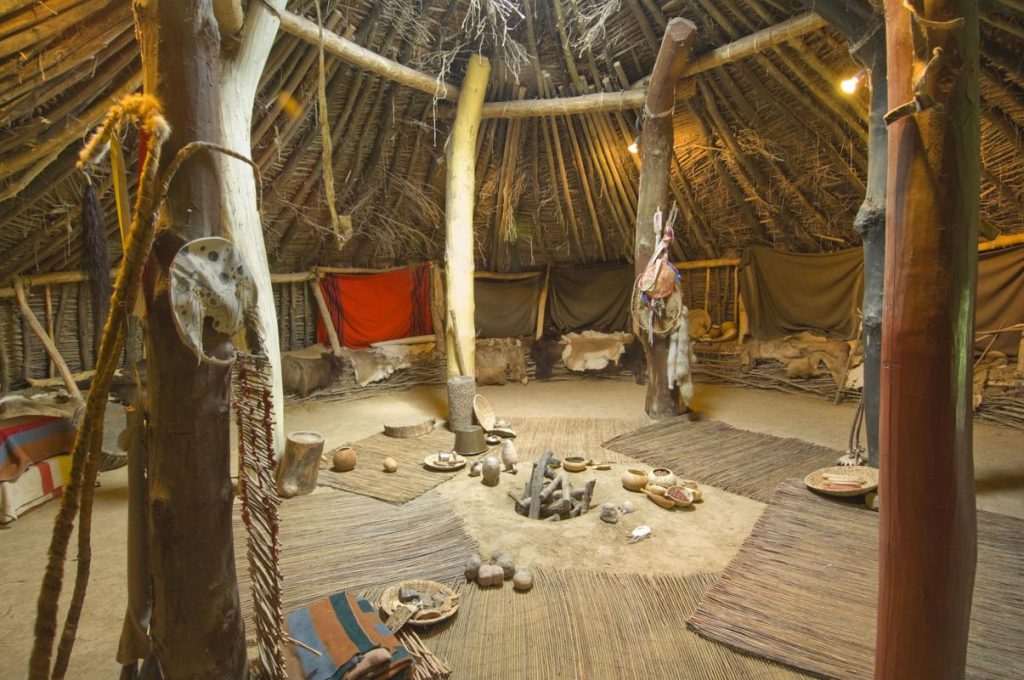 Covering much of the 200-acre complex is the 1890s Railroad Town, a village of 60 historical buildings alive in summer with people demonstrating trades and conducting business. You can tour homes, barns, a rural school and church, and the Pawnee Indian earth lodge. See a multi-media presentation and exhibits in the Stuhr Building, designed by noted architect Edward Durrell Stone. The Fonner Rotunda has Old West and Native American artifacts. (stuhrmuseum.org)
Harold Warp's Pioneer Village
Minden, Nebraska
More than 50,000 antiques, housed in 26 buildings, comprise one of the world's largest collections of Americana. Highlights include a sod house, log cabin, Pawnee earth lodge, 1872 railway depot, original Pony Express station and a general store stocked with 19th century merchandise. Craftspeople demonstrate weaving, spinning and broom making. A collection of 350 antique cars (including the world's oldest Buick), 20 airplanes and 100 tractors also sweeps visitors back to yesteryear, and they can see examples of seven generations of American kitchens since the 1830s. (pioneervillage.org)
Historic Fort Snelling
St. Paul, Minnesota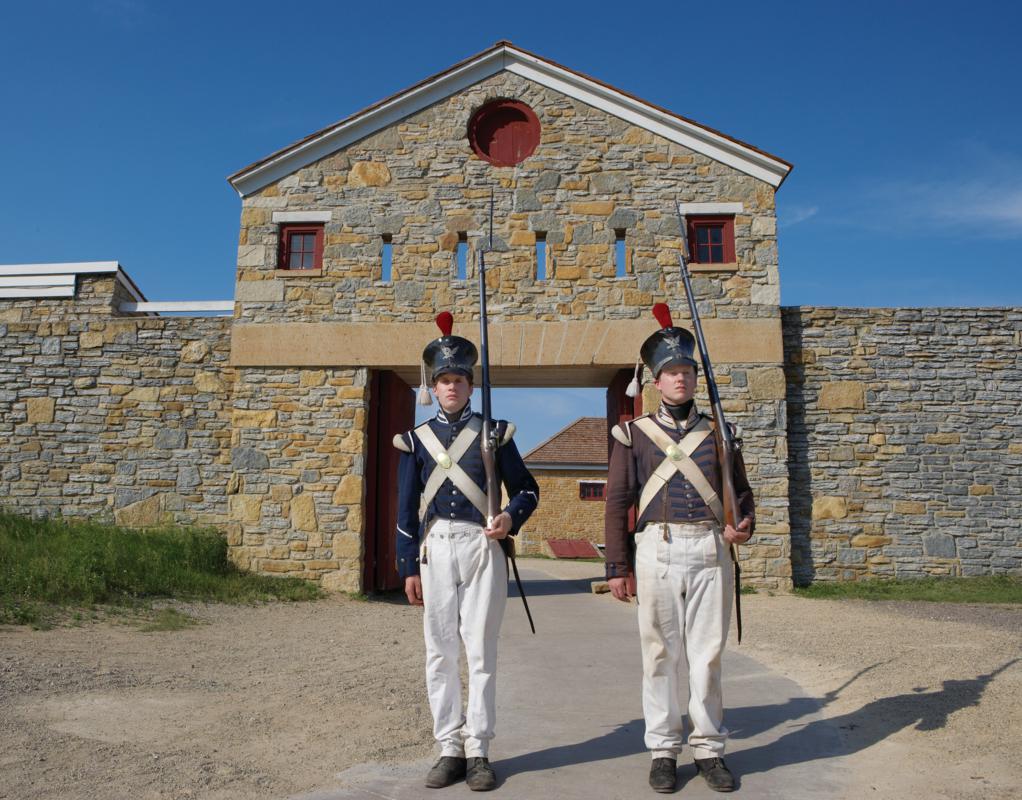 Set atop a limestone bluff at the confluence of the Mississippi and Minnesota rivers, Fort Snelling was built in the 1820s to help control the region's fur trade and promote U.S. presence on the frontier. On the grounds of the stone fortress, visitors learn about frontier life, the U.S.-Dakota War of 1862, slave labor and military lore. See demonstrations of cooking, laundry, marching and blacksmithing. Fun fact: Zachary Taylor, president of the United States from 1849-50, was Fort Snelling's commander in 1828-1829. (historicfortsnelling.org)
Hale Farm & Village
Bath, Ohio
Located within the boundaries of northeastern Ohio's Cuyahoga Valley National Park, Hale Farm & Village includes a re-creation of a mid-1800s village and a working farm complete with sheep, oxen, pigs and chickens. Most buildings in the village, called Wheatfield, have been relocated from elsewhere. Artisans demonstrate basket making, candle making, weaving and other pioneer skills. Visitors can join in handson programs involving farm chores and period crafts and trades. MarketPlace sells pottery, candles and other items made by Ohio artisans, including those of Hale Farm. The popular Holiday Lantern Tours show how early settlers celebrated the sights, sounds and flavors of the Christmas season in the Western Reserve, as the area is historically known. Hale Farm is operated by the Western Reserve Historical Society. (wrhs.org)
Sauder Village
Archbold, Ohio
Costumed guides, including craftspeople plying their trades, bring the old days to life at this living history destination in northwestern Ohio. In addition to historic homes and shops, there is a 1920s homestead with a barn and animals. Train and horse buggy rides are available. The Barn Restaurant serves a big lunch and dinner buffet year-round; fried chicken, a soup and salad bar, and an assortment of pies made at the adjacent Doughbox Bakery are star attractions. The 98-room Sauder Heritage Inn is open year-round and has an indoor pool. (saudervillage.org)