From organic produce and fine wines to cheese, seafood and Danish pastry, your group will find a cornucopia of epicurean delights in the Golden State
If you had to pick one spot on earth to sample the best of the organic food movement, it would probably be the state of California. With over 400 crops, virtually three rather than two growing seasons in many places, and the entrepreneurial spirit of its farmers, it's a combination hard to beat.
Let's take a look at some of the special areas of California you might visit if you were to bring a group to see (and taste) the state's agricultural bounty.
San Francisco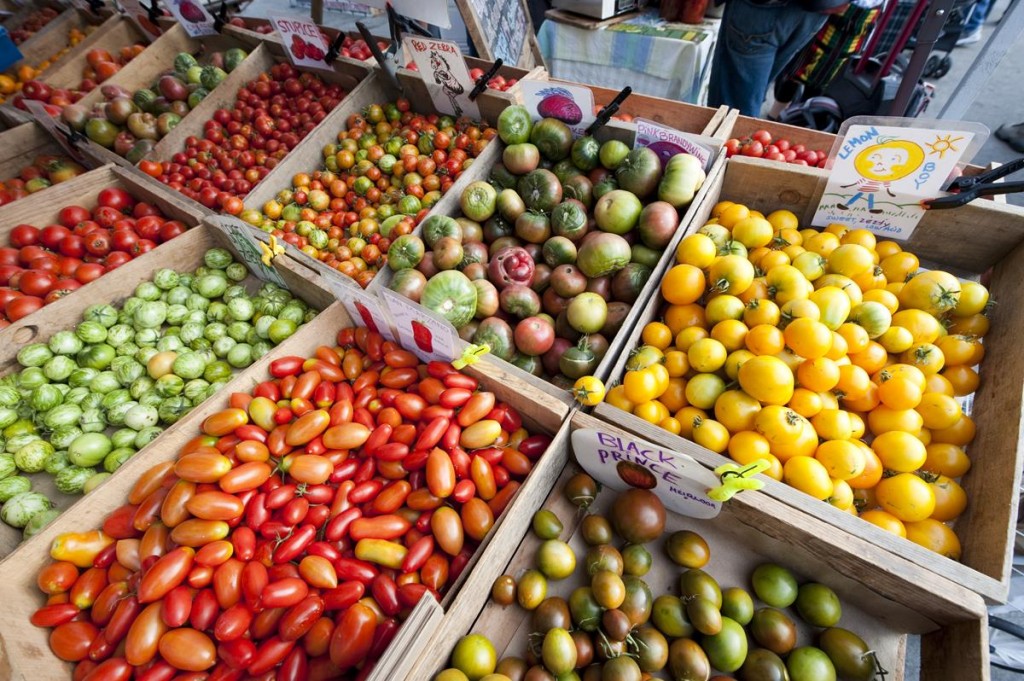 You might want to start your trip flying into San Francisco for a couple of days enjoying the basic touristic sites of the City by the Bay – the Golden Gate Bridge, Chinatown, maybe your first view of the Pacific, the swank shops of Union Square and the colorful Mission district. But the event you won't want to miss is on Saturdays – the Farmers' Market at Ferry Plaza at the foot of Market Street. It draws 25,000 shoppers a week to the front of the Ferry Building with its 245-foot clock tower (modeled after the 12th century Giralda bell tower in Spain's Seville Cathedral.) Within the building itself you'll find a number of permanent vendors of California's agriculture – all small regional producers that practice traditional farming or production techniques: Peet's Coffee and Tea, Frog Hollow Farm, Acme Bread, Hog Island Oyster Co., Sur La Table and The Gardener for starters. And on the esplanade outdoors in front, local farmers stream in and set up their stalls to display their wares. To round out the scene, popular restaurants like The Slanted Door are part of the festivities.
Berkeley and the Gourmet Ghetto
But the real food history is across the San Francisco Bay in Berkeley's so-called "Gourmet Ghetto." While Berkeley may have been known for hippies and student protests back in the 1960s, it's also where Alice Waters started the organic movement with her landmark restaurant Chez Panisse. She uses Northern California produce and has trained a generation of chefs, many of whom have gone on to open their own establishments. A fixed menu dinner will set you back anywhere from $75 to $150 a person (depending on the day and the menu) and it's by reservation only. Other organic spots not as pricey include Wendy Brucker's wonderful Rivoli Restaurant and Jorge Saldana's tasty and casual Cancun, which uses produce from his family's Sonoma County farm, some from heirloom seeds handed down from his family in Mexico.
Another landmark for foodies is the Berkeley Cheese Board Collective, which helped to supply ingredients for the birth of California Cuisine. Here knowing patrons stand in line patiently to sample cheeses and be served by knowledgeable owner-workers to find (and taste) just the right cheese for tonight's recipe.
Agricultural Smarts in Davis
An hour or so from Berkeley is another college town – Davis, site of the University of California's College of Agriculture and Environmental Studies. Here students study animal science, plant pathology, viticulture, enology, nutrition and more. Sometimes private lectures can be arranged for visiting tour groups who may have special interests or careers in these areas. Also located here is the Robert Mondavi Institute for Wine and Food Science.
Napa and Sonoma Wine Country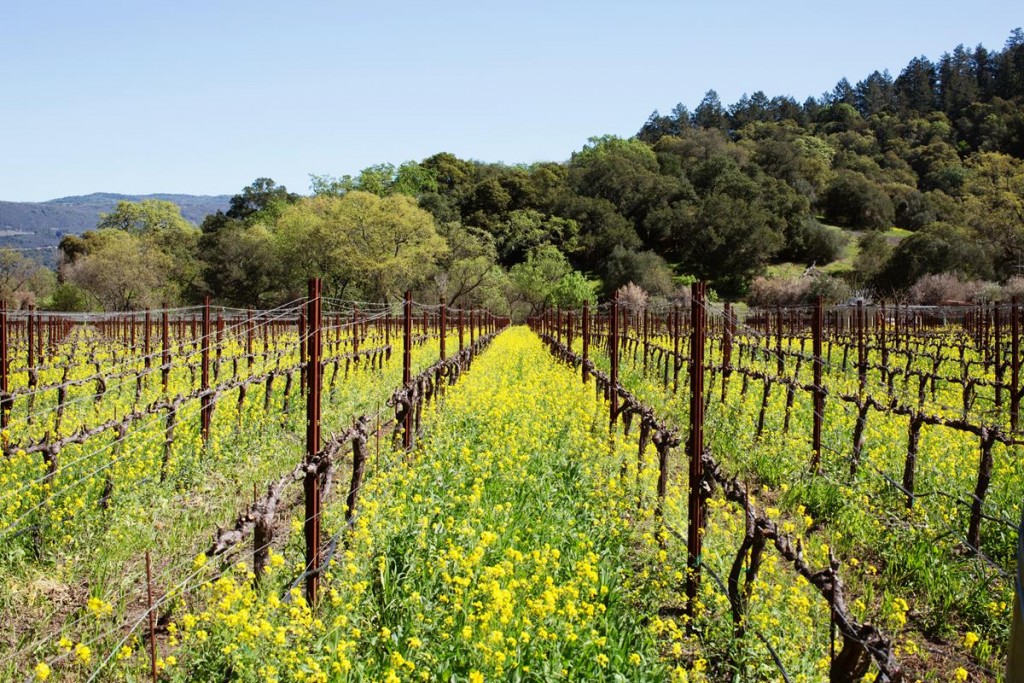 Probably the area of most interest to out-of-state visitors is the famed Napa-Sonoma area north of San Francisco. Here we're talking about grapes, wine, cheese, charming (and pricey) kitchenware shops and summer music festivals under the trees, not to mention attractive hotels, spas and endless restaurants for food lovers.
A minimum of three days is recommended for this area to allow time for visits and tastings, although many groups spend a great deal more time here. Remember that in addition to its focus on food and wine, the area also has a rich history. You'll want to enjoy downtown Sonoma with its central plaza, a remnant of the town's Mexican colonial past. Perhaps you'll visit the Mission San Francisco Solano, established here in 1823 as the last and northernmost mission built in what was then called Alta California.
You'll want to include a variety of tastings at a myriad of vineyards, farms, ranches and country stores, their offerings depending on the season. You might also visit the Culinary Institute of America at Greystone in nearby St. Helena. The Institute (affiliated with their world-renowned flagship campus in Hyde Park, New York) offers AA degrees in either the culinary arts or in baking and pastry arts, as well as wine and beverage studies. You may wish to sample an elegant student-prepared meal in the restaurant here.
Heading South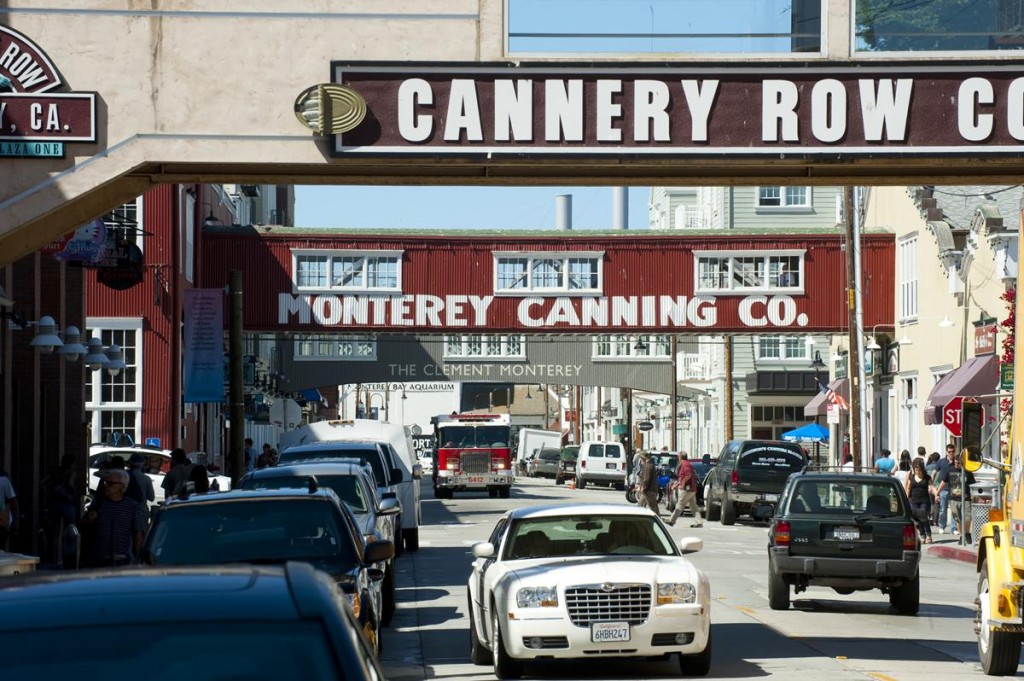 Now it's time to head south. In late July perhaps you can celebrate with the locals at the Gilroy Garlic Festival, watching "pyro-chefs" put on a spectacular flame-up show preparing garlic-laced calamari and scampi in huge iron skillets.
Continuing south, make your way to the Carmel-Monterey area. The Monterey Bay Aquarium with its giant 28-foot-tall Kelp Forest was founded here in 1984; it's on the site of a former sardine cannery on Cannery Row of John Steinbeck fame. There are great seafood restaurants here on Cannery Row and then there's the famed 17-mile scenic drive with breathtaking ocean views and Pebble Beach Golf Course.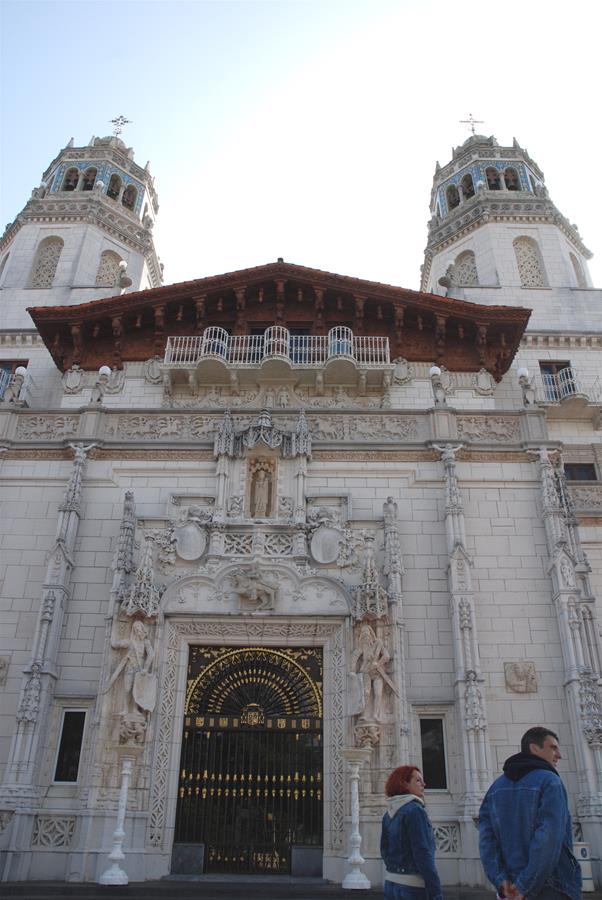 You may wish to visit Hearst Castle about half way between San Francisco and Los Angeles, nestled above the village of San Simeon. Here newspaper magnate William Randolph Hearst inherited 250,000 acres in 1919 and with architect Julia Morgan created Hearst Castle with its 165 rooms and 127 acres of gardens. What surprises many is that there is an 82,000-acre cattle ranch surrounding the castle. Here they practice sustainable agriculture and managed grazing on the nation's largest single-source supplier of free-range, all-natural, grass-fed beef. Other spots to visit as you head southward in your California exploration would include Santa Barbara with its wide beautiful beach and perhaps the interesting Danish town of Solvang, nestled in the Santa Ynez Valley. It's a Danish village complete with windmills, real Danish pastries and a year-long calendar of events. The surrounding area hosts 120 wineries, mostly small family-owned operations.
It's all well and good to know that all these resources are out there available to weave into a spectacular group tour itinerary, but putting all the parts together is another thing. One California tour operator does just that – Oakland-based Harvest Travel International (harvestt@sbcglobal.net) has been specializing in custom-designed agritourism group tours since the '70s and knows the people and places that can make your group's trip happen.