Explore the West Coast's multicultural roots through vibrant art installations, oral histories and educational exhibits
California is home to the largest population of immigrants in the United States, and their history and heritage are part of the Golden State's eclectic story. Discover these stories at some of the top cultural museums in the U.S.
Considered the "Ellis Island of the West," Angel Island Immigration Station in San Francisco has a storied past from a time of racial exclusion and war. According to executive director Ed Tepporn, "These stories are documented in Angel Island detainees' experiences and stories of lengthy interrogations, invasive medical screenings, and months-long detentions. Over a million persons from 80 different countries – including China, Japan, Russia, India, Germany, Korea, and Mexico – passed through the US Immigration Station at Angel Island during the period it was open from 1910 to 1940. Today, the site is designated as a California Historical Landmark and a National Historic Landmark."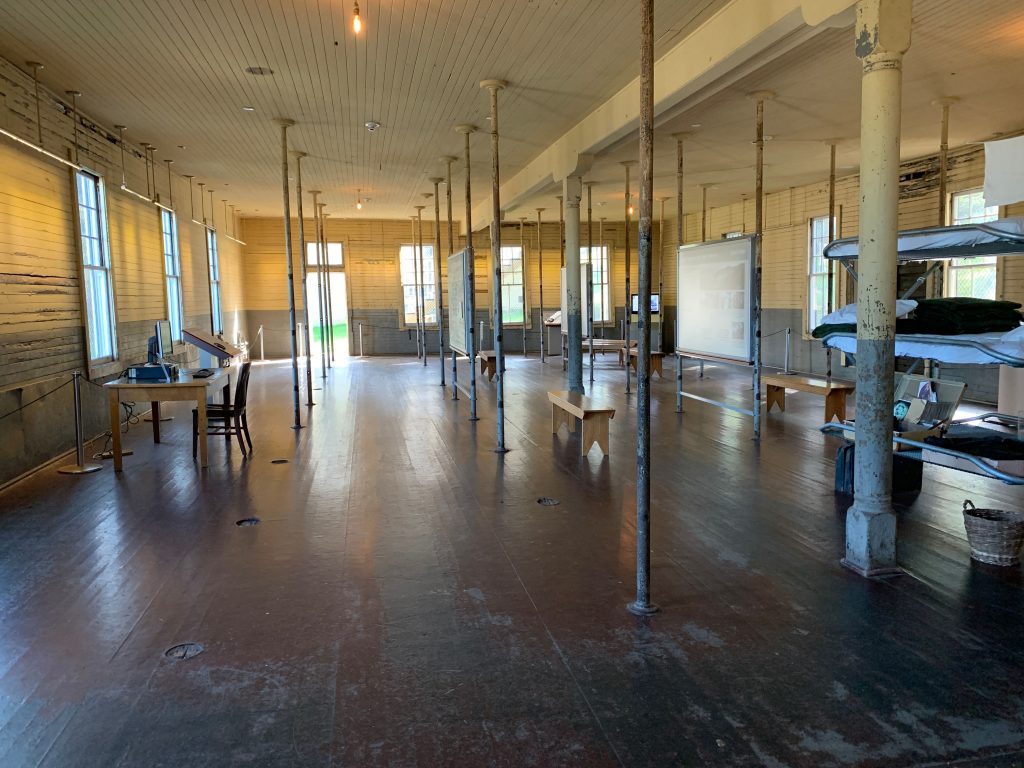 There are two museums and over 14 acres to explore on Angel Island. At the Detention Barracks Museum, read more than 200 poems carved into the old Barracks walls by immigrants languishing in confinement, the nightmare to their American Dream. The poems miraculously survived a fire in 1940 that destroyed the building and today serve as a reminder of the hardships and despair immigrants endured.
Housed in the former immigrant hospital, the second site, Angel Island Immigration Museum, or AIIM, provides insight into the complexity of the immigration process and shares true accounts from those who lived it. Here, you can learn about immigration policies, the Chinese Exclusion Act of 1882 and social injustices immigrants faced once they arrived in America.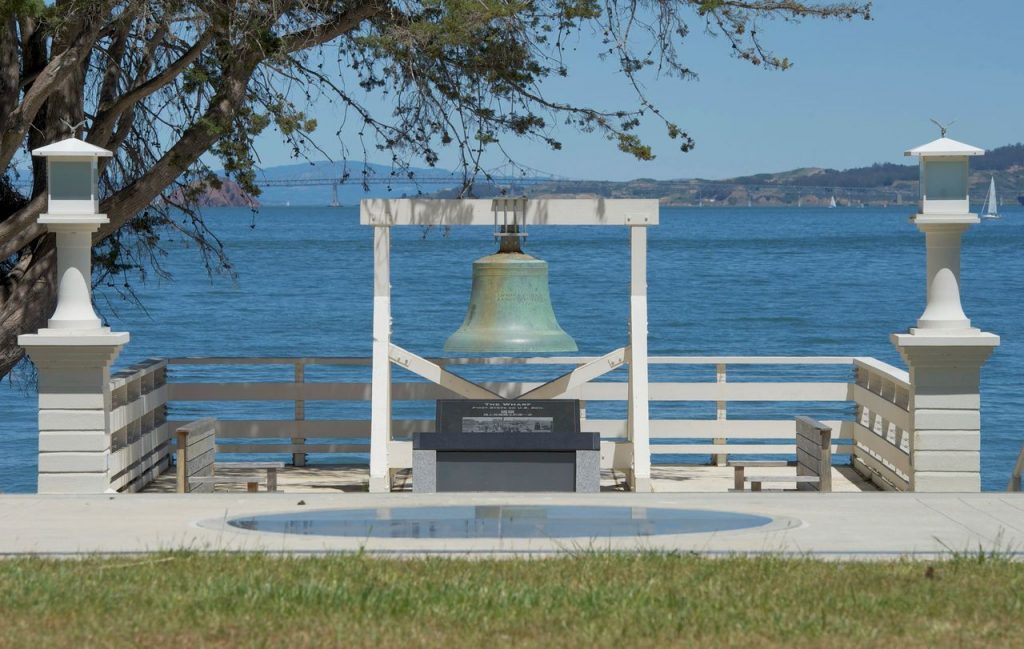 Located in the oldest and last surviving structure from the original Los Angeles Chinatown, the Chinese American Museum shares more than 150 years of Chinese immigration history. Many generous Chinese American families have donated precious heirlooms which the museum proudly displays for visitors. Vintage artifacts such as antique toys, furniture, clothing and other treasured possessions give these stories a universally fundamental human aspect.
From time-yellowed photographs to wrinkled correspondences between loved ones, discover their experiences through two exhibitions that highlight Chinese immigration in California. Origins: The Birth and Rise of Chinese American Communities in Los Angeles is a permanent exhibit celebrating the ascent of Chinese American communities in and around Los Angeles. The Journeys exhibit also emphasizes the history of Chinese immigrant settlement communities in Los Angeles in permanent annals exploring four discernable periods defined by immigration events and discriminatory laws. Read brief personal recollections from Chinese immigrants about the adversities they overcame and how their heritage became part of Los Angeles' cosmopolitan identity.
Also located in Los Angeles, La Plaza De Cultura Y Artes prides itself as "an institution of stories." This museum shares with its visitors the artful Mexican, Latina/Latino and Chicana/Chicano cultures and their haunting stories of immigration to the United States.
Study Mexican artist Alfredo "LIBRE" Gutierrez's poignant sculpture recognizing the hardships Mexican immigrants faced during their grueling journey to El Norte. To get a personal portrayal of life as an immigrant in California, visit the permanent exhibit, LA Starts Here!, and consider vintage artifacts, photographs and oral histories from Mexicans and Mexican Americans. Starting in the pre-colonial era through the present day, this exhibit compels visitors to deeply reflect on and appreciate how California's multicultural cloth was woven from many different ethnic threads.
At the Japanese American National Museum in Los Angeles, step back in time at the Common Ground exhibit. Stand inside Heart Mountain Barracks, an authentic American concentration camp preserved from Wyoming and envision the incomprehensible living conditions suffered by Japanese compatriots.
While there, visit Collections, a permanent exhibit displaying more than 150,000 artifacts like letters telling first-person accounts of life in American concentration camps, clothing, photos, art and everyday effects. The showpiece chronicles the history of Japanese Americans from the late 19th century through the first-generation pioneers and into the WWII Japanese incarceration and post-war relocation period.
During 1963 in San Francisco, the Chinese Historical Society of America was a solo voice for Chinese living in the U.S. Learn how the Chinese culture enriched communities in California with their sacred heritage and ingrained customs. The museum shares contributions of Chinese culture through art exhibitions, educational programs and publications in an inspirational learning environment.
In their permanent and virtual exhibit, the Chinese American Exclusion/Inclusion installment identifies the importance of Chinese culture in America. Learn about the enactment of the Chinese Exclusion Act of 1882 and what Chinese immigrants suffered in their fight for the American Dream.
Witness life as a Chinese American in San Francisco native James Leong's historical mural, One Hundred Years' History of the Chinese in America. With a paintbrush and deep devotion to his Chinese heritage, Leong tells a story of hard work and daily life teeming with distinguishing traditions, the abundance of family, wartime and heartbreaking sacrifice.
Once your minds and souls are satiated, fill your bellies with the taste of California at these delectable ethnic restaurants:
Hayato, a two-Michelin-star restaurant in Los Angeles, masters delicate and flavorful Japanese cuisine served in handcrafted ceramics imported from Japan. Chef-owner Brandon Hayato Go inspires foodies with his years of culinary training in Japan with cultural creations like snow crab claw sunomono and datemaki tamago.
Hailing from Mexico City, LA Cha Cha Chá is a flora-filled, elegant rooftop setting in the Arts District with expansive views of downtown Los Angeles serving up elevated Mexican cuisine. From thick homemade tortilla chips and fresh guacamole to grilled mushroom tacos, the taste of Mexico is in every bite.
Experience an amalgamation of ethnic flavors at Orsa & Winston. In downtown Los Angeles, Michelin-star chef Josef Centeno cooks up enticing Japanese-meets-Italian dishes sure to dazzle the palate. A genuinely unique food-as-art experience, taste the pairings of Japanese and Italian fare plated with decorative artistry.
By Heather Dale