Broaden your group's horizon and don't just take groups to a new place, introduce them to a new experience. Try planning your trip so that it overlaps a world event. Group trips planned around a certain event will excite your group and bring a promotional point to your program. Trips of this nature need to be booked well in advance through a reliable tour operator, so don't try to pull off something like this on your own.
Checklist for Planning Trips Around Events
When planning a trip of this magnitude, keep these tips in mind when you decide to take on a project like this.
Don't be surprised at high prices during these peak times. Realize that you may be asked for advanced deposits to guarantee tickets, so planning early will be vital.
Receive all offers in writing and review all of the contacts and proposals carefully, looking for required payment dates and non-refundable clauses.
Be specific about included features and ask for options to be arranged in advance or on-site for travelers with special interests or needs.
For performances, find out where your seats are and measure the price. For festivals, check to see if the price is admittance-only or all-inclusive.
Anticipate the needs of your travelers and confirm the facilities can accommodate these needs.
The deadlines will most likely be highly enforced, so promote as early as possible. Try to fill your trip as soon as you can to start booking and planning the trip.
World Events You Should Consider
If your group is into astronomy and space, plan a trip to see a rare cosmic event such as a solar eclipse. The trip could be both breathtaking and educational. Because they only happen in the smallest corners of the planet, most people will never witness one where they live. To look for where and when the next eclipses will occur, you will have to do some research and have an idea of how far ahead you want to plan.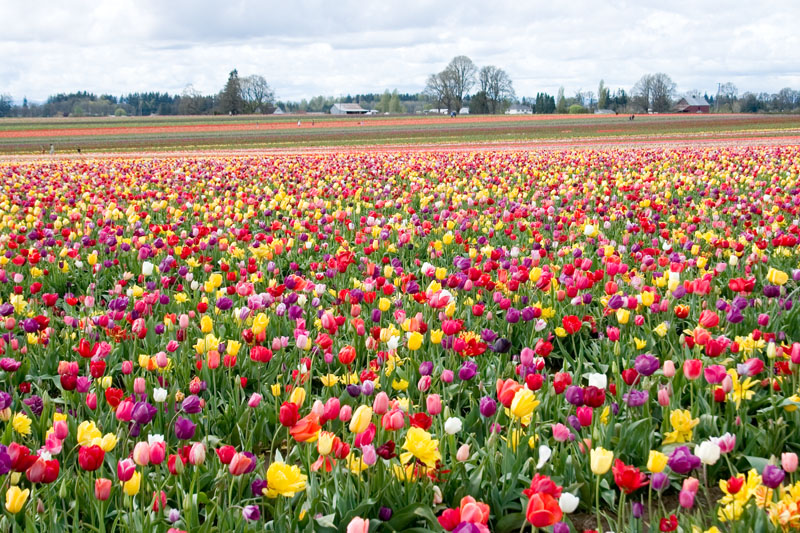 The Tulip Festival in Ottawa, Canada is held every May. It began in the 1950s when the Netherlands royal family gave the city 100,000 tulips as a gift in appreciation for the safe guarding Canadian soldiers provided to help liberate the Netherlands in World War II. The highlight of the fest is Flotilla Weekend on the Rideau Canal.
Using Music Events as Trip Magnets
Two Austrian music fests, the Edinburgh Festival and the Salzburg Mozart Festival, are both great events to wrap a central European group trip around. The New York-based company Dailey-Thorp Travel specializes in theater, music and opera festival trips, so be sure to see what they offer for these fests.
In the U.S., the Sacramento Jazz Jubilee is thrown in late May every year. The fest is known for its traditional jazz, boasting over 100 bands from around the country.
Latin American Festivals
Latin America features a number of exciting festivals as well. Mexico's Day of the Dead celebration on November 1 is a time when families visit the graves of departed relatives and decorate the, with flowers, play festive music and cook traditional foods in remembrance of those who have passed away.
October's Food of the Gods Festival is another popular Mexican event held in Oaxaca. Zapotec Tours offers long weekend packages that include lectures, cooking classes, dine-around and much more for the culinary festival. Pre-Hispanic foods like chocolate, exotic fruits and spices are all featured in the event. Incorporate tours of near by villages and markets to round out the trip.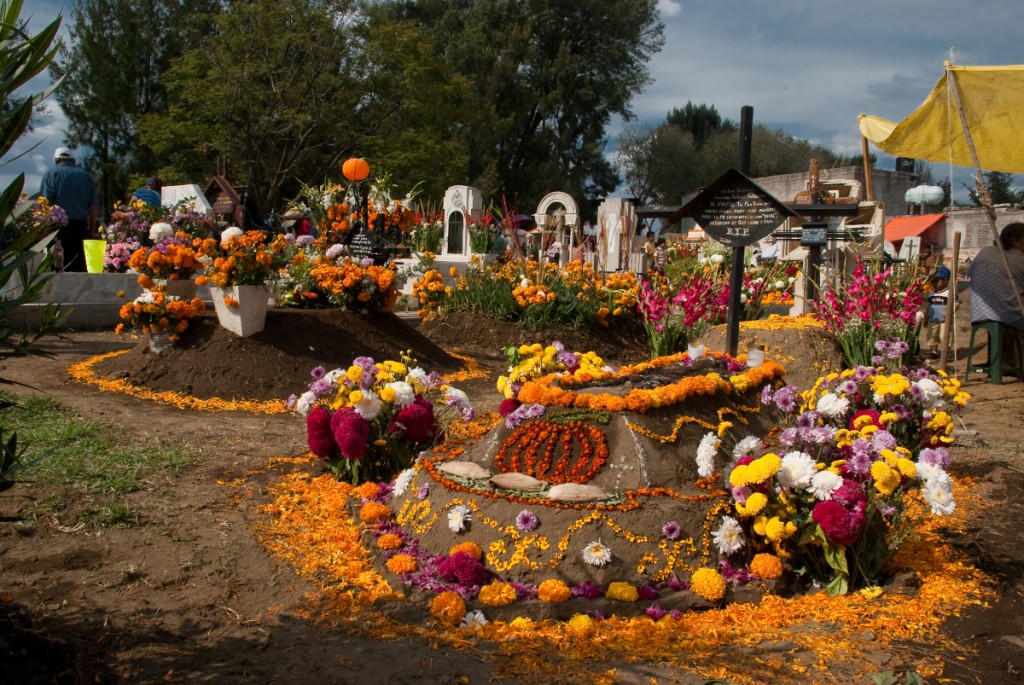 Guatemala is known for Semana Santa (Holy Week) in the Spanish colony city of Antigua. The streets are lined with flower petals in preparation for the Easter celebration. Rio de Janeiro is known for its wild Carnaval, but another great time to visit is during New Year's Eve. The city turns out dressed in white and yellow as both guests and locals stay up to see midnight fireworks and watch believers perform their native spiritual rites before carrying flowers into the waves as an offering to Iemanja, the Goddess of the Sea.
Theater Performances
Across the globe, theaters attract group travelers. Whether it be London's West End, New York's Broadway or avid theater-goers focused on a particular playwright such as Shakespeare, groups flock to see live theater.
Tours to Stratford-upon-Avon, England or to Ashland, Oregon can be winners. Often you can incorporate theater attendance with backstage visits, lectures or sightseeing themes to add to the trip For example, you could visit Shakespeare's birthplace and hometown of his wife in Stratford.
Seasonal Activities
Utilizing the changing seasons can be a fun way to allow your members to see sights they might only see in a magazine or on TV. The fall colors in New England or the spring cherry blossoms in Japan are certainly testimony to this. Consider Hawaii's Aloha Week in October or possibly the summer Palio horseback race in Siena, Italy.
A trip wrapped around a world event will give your members the chance to be a part of something they will never forget. It adds so much more to the destination of choice. Observing the venue or host city is one thing, but watching the event play out live in front of your eyes is a completely different experience.