Whether the economy is taking its toll on your business or you're just looking to save some extra cash, these tips are great for any group travel planner on a budget.
With fear of a pending recession, one of the first activities to get the axe is travel. You may find a lot of your usual clients are taking fewer trips, or skipping this year's travel plans altogether. But as tour operators, you need clients to keep business going. So what can you do? Here are six tactics to help cut costs and hang on to your clientele.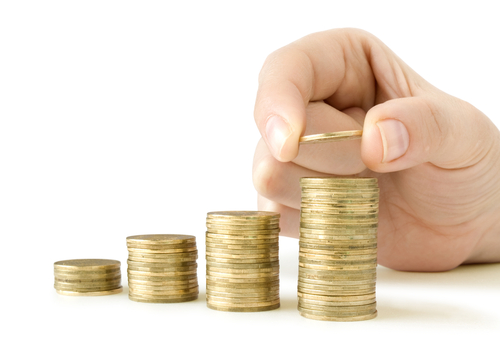 1. Shorten Trips
Instead of offering 10 or 12 day tours, focus on week long– and even sprinkle in some one- to three-day trips. Remember the most important part of group travel: the camaraderie. You don't want to lose this. Also look for closer destinations that may not be on everyone's radar but still offer a variety of group-friendly activities. Transportation is a major part of the cost and two hours on a bus is still cheaper than two hours on a plane.
2. Consider Basic and Premier Packages
In order to cut costs, strip out some of the unnecessary features. Maybe you don't need four star hotels or fine dining. Instead, consider coming up with a basic package to give it a more appealing price. If you don't want to lose these features, offer a premier package at a higher rate as an option. Also, some of the daily excursions can be included in the basic package, while others can be optional so those who don't wish to spend the extra money don't have to.
3. Stay in One Place
A lot of trips span a wide portion of the region traveled to, but staying in one location can help cut those extra travel costs. Choosing a metropolitan area with a lot to do in a concentrated area gives travelers the freedom to explore the area themselves during down time (without having to worry about missing the bus in the morning). Also, you can negotiate for better hotel rates since you will be staying in one place for the duration of the trip.
4. Get Creative When Traveling Abroad
European countries are becoming more and more expensive to visit, especially considering inflated airline prices. While the dollar is strong, consider traveling to other countries where the exchange rate favors U.S. citizens. Latin America and Asia are great alternatives. Doing this will also will move people outside their comfort zone to try new things.
5. Use a Tour Wholesaler
True, you lose some of the control you have over your trip, along with the exclusivity of your group. But tour wholesalers command better rates than you can often get on your own and if your group starts to shrink, you can still take them on the trip. Also you may pick up a few new ideas along the way to use for future trips.
6. Alternative Lodging in a New Style
Hotels and resorts are not the end-all be-all of accommodations. University dormitories, short-term rentals and rustic cabins make for a different experience and cheaper alternatives. Cabins or condos allow your group to have their own fun when the day is done, and who wouldn't want to relive their college days in a dorm?
Don't be afraid to try new things during an economic crunch to keep travel alive anyway you can. Shorten trips, offer basic and premium packages, seek alternative lodging and tour wholesalers are but a few ways to stretch your dollar. Do so and your clients will still be there when the economy improves.
Who knows? Your next budget trip may turn out to be your most successful one yet.