Why Now Is the Best Time to Visit This Luxuriant Island Nation
They say there's no place like home. Which is why I head back to my native Sri Lanka every chance I get. On my latest journey with my husband, two children and my mom, we traveled to the capital city of Columbo, excited to start our journey to Sri Lanka's lush forests and unhurried beaches.
The buzz and flurry on Columbo's streets were exactly as I remembered, save for one small difference – there was more of a security presence at hotels and office buildings. It wasn't uncomfortable and everyone was extremely polite, but it was a reminder of the recent troubles a few months before. But now everyone had gotten back to their work, their lives… and we were getting on with our tour.
This would be an excellent time to travel as we'd have the country pretty much to ourselves.
Road Trip to the Beach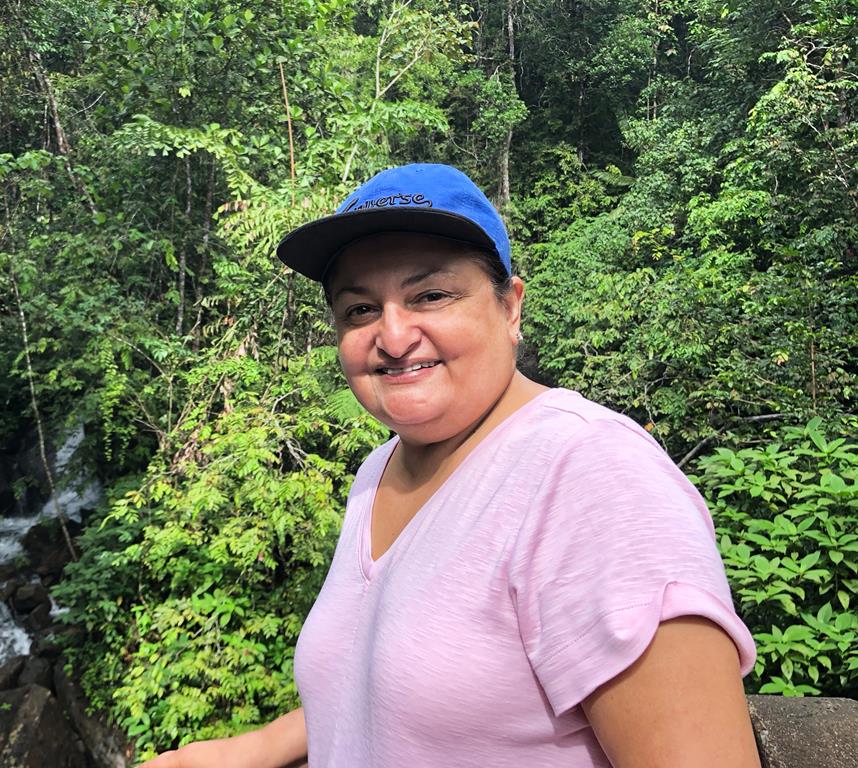 Like kids everywhere, mine were anxious to get to the beach, and so we took off for the west coast to the Hikkaduwa Beach area. Despite being the monsoon season, we dodged the rain and sailed along the coast, with views of an ancient temple, the mangroves of Balangoda and soon arrived at Cinnamon Island.
What a treat – the scent of the aromatic spice was everywhere. We saw how the cinnamon tree bark was extracted and processed into the familiar spice. How often do you get to learn about something and then taste it?
The kids had fun and especially enjoyed dipping their feet into the shallow waters, dense with small fish which gave them an unexpected fish massage!
Rain Forests and Tea Plantations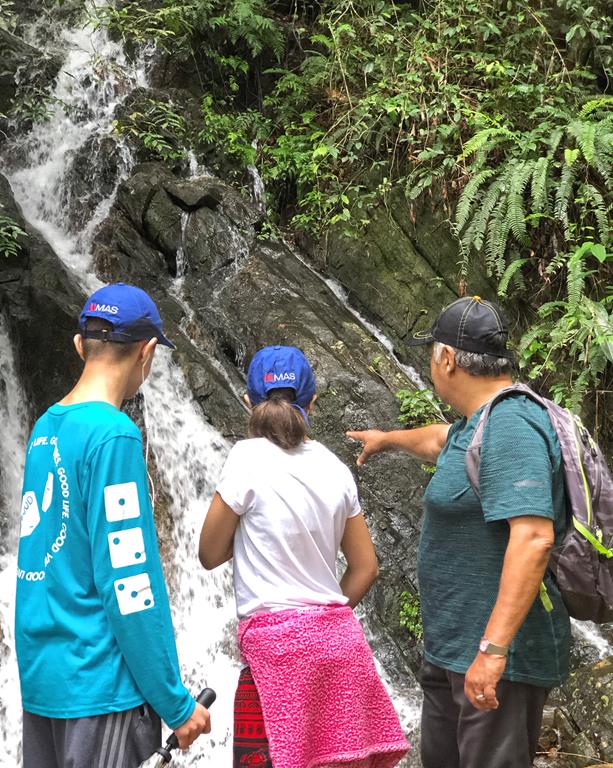 Our next destination – the largest virgin rain forest in Asia – Sinharaja. But on the way, we found gems of another sort – sapphires. At the mining town of Ratnapura we saw up close the spectacular deep blue sapphires for which Sri Lanka is known.
We continued by car to the tea plantations of Haputhale and on to Ella, an area known for its scenic beauty, along with diversions like treks, biking, waterfalls and treasured temples.
Checking in at Thotalagala, our luxurious planter's bungalow, we were awestruck by the breathtaking sight before us – an endless array of bottomless emerald canyons called the Ella Gap.
Everything about our stay at Thotalagala was reminiscent of an era when hotel travel was elegant, and the service deeply personalized. The resident manager, Deepika Jayawardene, was a godsend, continually assisting us and helping plan every detail of our stay.
Continuing this theme of refined elegance, we visited one of Sir Thomas Lipton's first tea plantations. The fields of tea here were a luscious green carpet of ripening crop.
From here we took a tuk-tuk (motorized rickshaw) to the fabled vista called Lipton's Seat, one of the finest panoramas in the country, the spot where Sir Thomas would survey his expansive empire.
We also took day trips to the spectacular Nine Arch Bridge, boarding a Sri Lankan Railways train and thrilled at the sight of the vast, green valleys way below us.
Sinharaja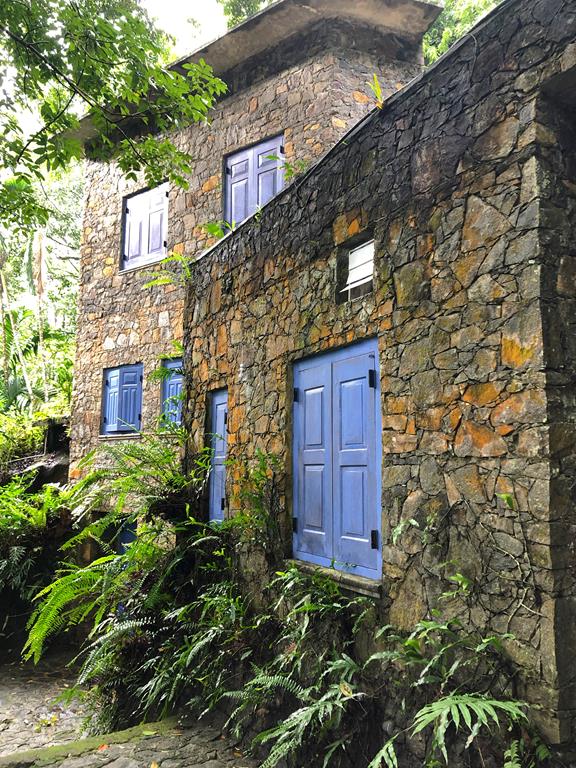 But Sinharaja beckoned. We once more jumped in our car for the two-hour trip to the legendary forest reserve.
After settling in at the Boulders, a stunning resort near Sinharaja, we met our guide and trekked into the rich, dense habitat.
Here in this UNESCO–listed tropical rainforest, we were treated to sightings of our national bird, the colorful jungle fowl, plus flowers, plants, reptiles and even a carnivorous pitcher plant!
But my most incredible moment in the forest sent me back in time – a rendezvous with a legend – Martin Wijesinghe. I first met Martin 30 years ago when he astonished me with his encyclopedic knowledge of the forest – he knew every plant, tree, bird and animal by their scientific name, local name, characteristics and medicinal value.
Known as the "uncommissioned professor of the Sinharaja", Martin has spent his life teaching children, adults and scholars from Oxford to Stanford about this marvelous forest. Meeting him again in this lush habitat after these many years was a blessing I'll never forget.
For my family's three generations, Sri Lanka brought us a world of bountiful sights, sounds and wonders… and all of it undisturbed, peaceful and fun.
by Sheri Fazleabas – President, A&S Signature Journeys