Restaurants like Hard Rock Cafe, House of Blues and Rainforest Cafe offer fresh, entertaining options for tour groups seeking something out of the ordinary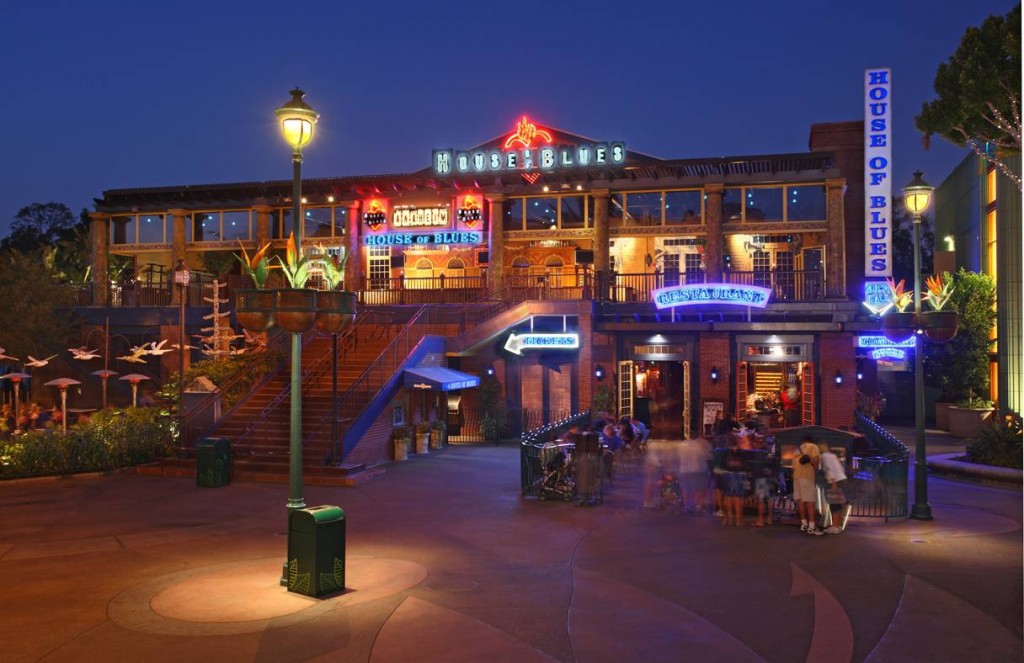 Few tourism-related businesses avoided feeling the recent recession's impact. Fortunately, most reports show the tour & travel side of the business appeared to remain steady, although flat. Theme restaurants seem to follow that assessment. Midway through 2014 and looking to 2015, steady increases in business are being reported.
ABA, NTA and ITPA all enjoyed outstanding marketplaces and the moods on the showroom floors were positive. Coach manufacturers wrote business and pronounced 2014 would be a good year. In February the United States Tour Operators Association released a survey of their members and announced a bullish feeling with business growth exceeding a 10 percent. A question we posed to ourselves: "As business begins to grow, will theme restaurants see an increase from tour & travel?"
Wikipedia, the free encyclopedia describes theme restaurants as restaurants where the concept takes priority. It influences the "overall feel" of the restaurant, including architecture, interior design, food and music. Slightly unflatteringly, it goes on to state "…these restaurants attract customers solely on the premise of the theme itself." The description shows little respect for food and service, an observation this writer challenges. I've had breakfasts, brunches, lunches and dinners in numerous themed restaurants with no disappointments. Although not white tablecloth, neither the food nor the service suffered.
For some theme restaurants the first years of the 21st century were difficult. New York's Jekyll & Hyde Club closed in the first quarter of 2012, along with locations in Chicago and Texas. Wilderness Cafe and Bugaboo Creek are both gone, although their names remain as individual venues with modifications. Planet Hollywood and All Star Cafe twice declared bankruptcy and finally closed all but four U.S. and four international locations.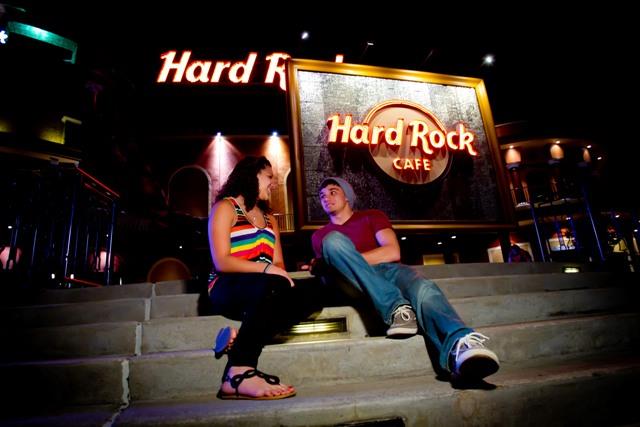 A critical component of what the future holds for theme restaurants, including leaders like House of Blues, Hard Rock Cafe, Planet Hollywood and Rainforest Cafe, is tied to location. Theme restaurants are almost always located in major tourist destinations. Included are those markets that attract a variety of groups. Other than hosting special occasion events, theme restaurants seem to have minimal appeal to local residents.
Major U.S. destinations, including Orlando, Las Vegas, New York, Los Angeles, Myrtle Beach and New Orleans are poised for an increase in 2014/2015 tour & travel business. That bodes well for themed restaurants.
With cafes located in most major U.S. and international tourist destination, Hard Rock Cafe is the model for doing a themed restaurant right. More than 50 countries have cafes, hotels or casinos flying the Hard Rock flag. Rock 'n' roll memorabilia adorns the walls and collectible Hard Rock merchandise is available in the shop. That same merchandise can be co-branded to commemorate an event. The majority of local Hard Rock Cafes planned for a revenue increase in 2014/2015.
Planet Hollywood, with all its movie memorabilia, is recovering from bankruptcy and bullish on 2015. Roxanne Torrens, director of international sales, Earlenterprises®, states, "Group travel business for us has been on the rise every year and we do forecast an increase for 2015. Although the tour and travel, leisure group business is a big part of what we focus on, we cater to every type of group and celebratory events," Torrens continued. With Planet Hollywood International, Earlenterprises® has four themed restaurants with 100 locations, including Buca di Beppo®, Earl of Sandwich® and Planet Dailies®. Expansion is under consideration.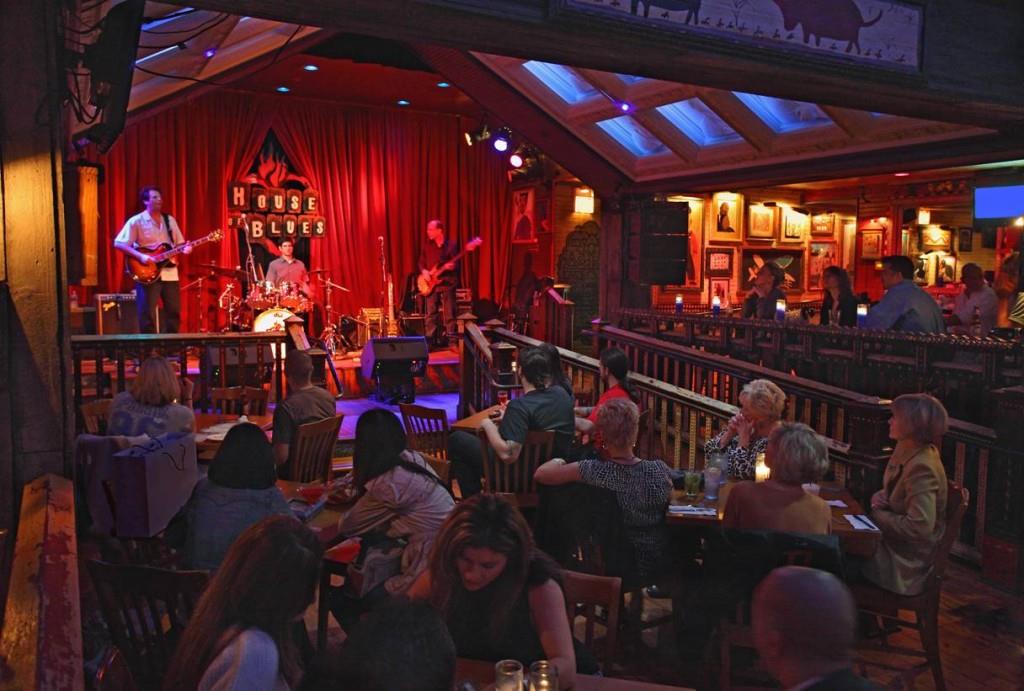 The 11 House of Blues U.S. locations promise "the intersection of food, music and art." The Southern roots primitive art that adorns the walls and a full schedule of concert music have been the mainstays of the House of Blues positioning. With the addition of Food Network celebrity chef Aaron Sanchez, culinary offerings have gone to new heights. A mix of American and international dishes are available for groups. Although corporate and celebratory events have been the staple of House of Blues, the Gospel Brunch with local talent and an all-you-can eat buffet has gained popularity with tour & travel operators. Special events and Murder Mystery Nights can be arranged at some House of Blues locations.
Rainforest Café, with locations in 12 states and five foreign countries, is a restaurant in a re-created tropical rainforest. Complete with lush vegetation and waterfalls, Rainforest Café offers entertaining options for tour groups, company events and student/youth groups. The chain is well known for its Wild Bunch Birthdays, and the educational programs are considered first-class, too. The latter addresses the plight of the rainforests and its threatened species. The Success in Education program includes educational tours and lesson plans.
There are certainly other theme restaurants dotting the landscape–Dolly Parton's Dixie Stampede, Jimmy Buffett's Margaritaville, ESPN Zone and the Bubba Gump Shrimp Company to name just a few. The one thing they all share is being located in significant visitor destinations.
The sense we have for the themed restaurant business seems to mirror what we know of the tour & travel operators. Both the traditional leisure group tour market and the student/youth, sports and reunions markets are all projecting significant increases over the coming years. Although new domestic and international destinations are gaining favor, the traditional communities where theme restaurants are located will continue to flourish.
Both sides of the industry are exploring new, creative options for their customers. Looking to the future, theme restaurants and the group industry will continue to be a good fit.
By Dave Bodle, Associate Publisher, Leisure Group Travel