Women business leaders share their stories of triumphs and tribulations and offer advice for aspiring entrepreneurs
In 1972, the percentage of women-owned and -operated businesses was a mere 4.6%, a staggering difference from the 42% recorded in 2019, with half of those firms being run by women of color. October celebrates female entrepreneurship by recognizing women innovators worldwide with stories of corporate successes and the driving female forces behind them. We proudly honor these incredible women at the helm, highlighting their achievements and positive impacts on communities and the economy.
Pam Hoffee
–
COO, Globus and Avalon Waterways
As a girl, Pam Hoffee listened to her military father's exhilarating stories of his world travels and far-off places he had experienced.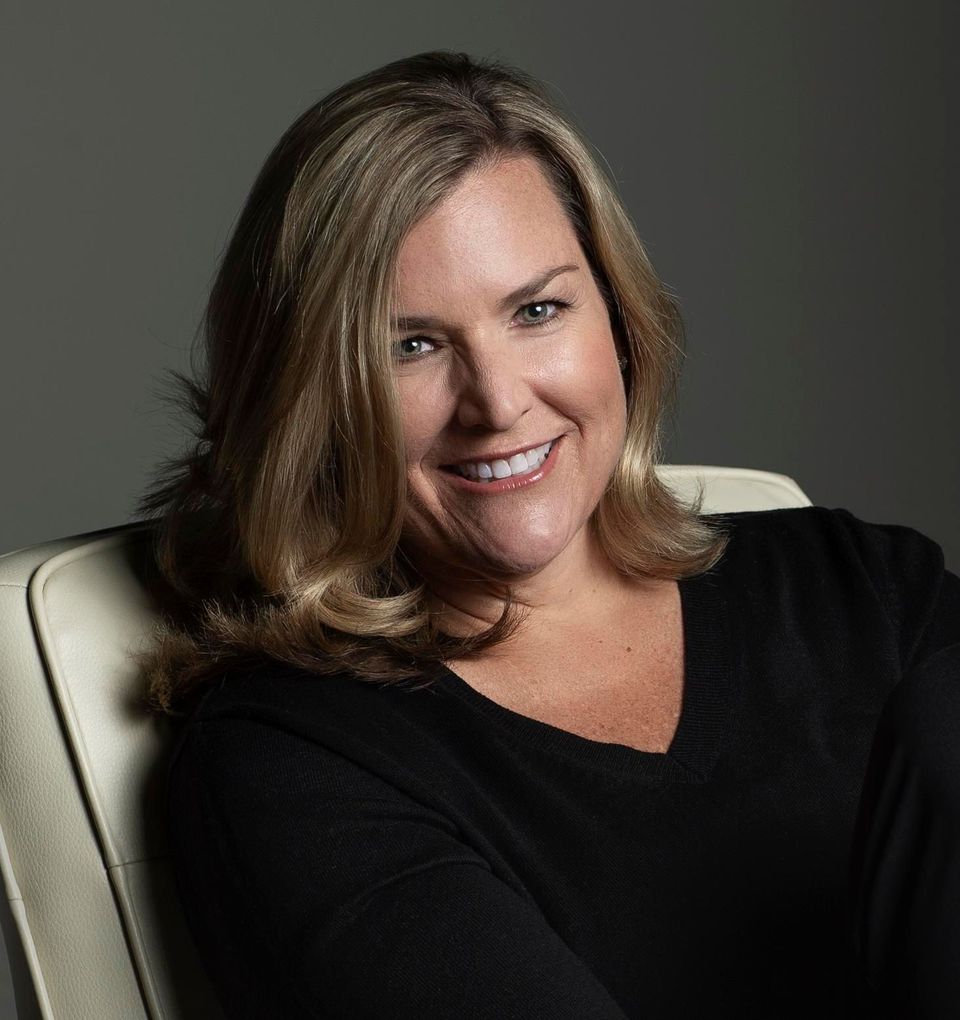 "I grew up with this fascination for the world and desire to see the places my dad had seen," Hoffee said. "While in college, I found a way to see the world." 
Her opportunity came by interning with Semester at Sea, a study-travel program offered by the University of Colorado. "I enrolled in the tourism course the following semester and applied for and got the internship the next summer. That led to over a decade working for the cruise line in the summers in Alaska, sailing around the world on a few Semester at Sea programs and eventually becoming the director of operations in their shoreside office."
Upon returning to Colorado, Hoffee found another home with the Globus family tourism company.
"I was originally hired to manage the product creation group," she said. "Eventually, I became the vice president of product and operations, adding more work groups to my team including air operations, tour operations, inventory and product implementation. About five years ago, the managing director for the Avalon brand retired and I was a natural choice with my cruising background to take on the brand. With that, I became chief operating officer of the Globus family, retaining many of my former responsibilities along with managing the Avalon brand."
As her career flourished, Hoffee continued living her dream. "I could not be more grateful to have chosen this industry for my career because not only are there incredible opportunities for women, there are numerous, impressive female leaders across many aspects of the industry."
She suggests that "fostering open conversations about diversity and creating plans for inclusion is a starting point for every business as well as ensuring traditional gender bias is checked at the door to ensure there's no reason a high achiever isn't moving ahead. Be open to new opportunities and don't be afraid to try new things. Challenge yourself. Fear is ok, even good sometimes."
Mellonee Owenby, Heather Paul & Melissa Jones
–
Owners, Burke Christian Tours
This mother-daughter trio owns and operates one of the longest-running motorcoach tour companies. Founder Udean Burke, a minister of music, and his wife Nancy decided to spend their 25th wedding anniversary in Hawaii in 1976. The unforgettable anniversary-turned-group-adventure with 67 like-minded Christian friends in tow gave birth to a life-changing business venture.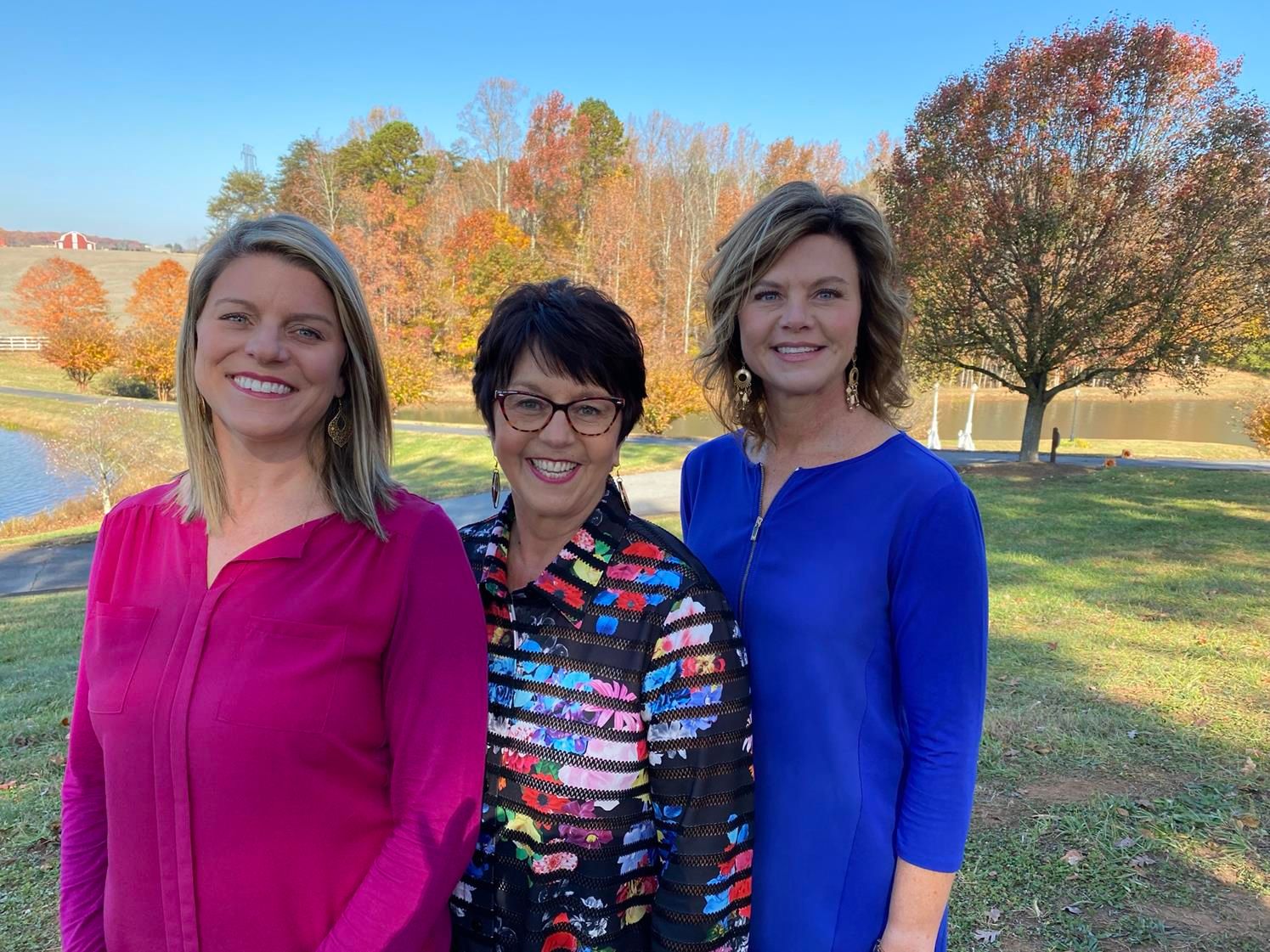 After a nice, organized tour to Hawaii, Nancy and Udean talked about planning a motorcoach tour … and they did just that. They chartered a motorcoach from Trailways driven by their neighbor and toured the Amish Country of Pennsylvania, Washington, D.C., and Williamsburg, Virginia. With a group of 39 people, they had a successfully organized tour."
As word spread, the family distributed flyers and brochures advertising their upcoming tours.
"By 1977, their daughter Mellonee, now the owner of the company, became the secretary, making reservations and handling many office tasks. Nancy, Udean and their son, Tim, were the tour directors/escorts on each of the tours."
By 1982, the Burke family business had their very first brand new Prevost motorcoach, and after almost 40 years, Burke Christian Tours still offers unforgettable motorcoach tours for kindred spirits. But don't think these women didn't have to work hard to achieve their status.
"I was born into our family's business," says Heather Paul, granddaughter and co-owner. "My grandparents had six grandchildren—three boys and three girls. My sister and I were the ones who chose to work in our family's business. In a family business, the corporate ladder is a little different. Either way, you must be accountable, trustworthy, a hard worker and have a willingness to learn to be successful."
Paul says, "My advice to all people would be to be willing to start at the beginning; don't expect to start at the top. Be willing to learn, help motivate others and see how you can assist your manager or those in different positions."
Jaclyn Leibl-Cote
–
President, Collette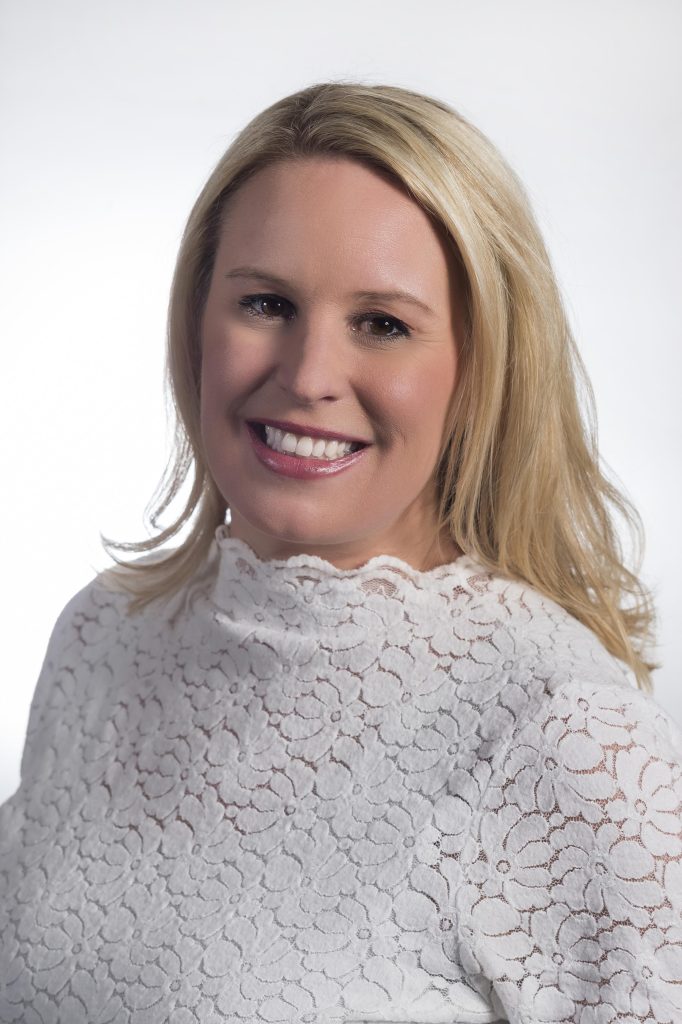 As president of the 104-year-old, Rhode Island-based tour company Collette, Jaclyn Leibl-Cote is on her way to becoming a third-generation member of the Sullivan family to hold the revered CEO position. Regarding Collette, Leibl-Cote explains that her grandfather "purchased it in 1962 from Jack Collette, so the Collette name came from the original founder, Jack, back in 1918," and the business has grown exponentially since.
"I was working in the mailroom when I was 15," Leibel-Cote says. "In my summer college days, I would do tour guiding. I would do those guided tours and I learned what it meant to lead a group and get all of that understanding."
Jaclyn has an impressive position at Collette, wearing many hats, and apparently, she's not the only one these days.
"The great thing, if you will, about the travel industry is that there's a lot of women. You see a lot of organizations, even outside of travel, that are women-led and you see them growing, growing, growing really well and in different ways than in the past. So, I think that there are different perspectives and different leadership styles. But similar or better results can come from what a woman leader brings to the table."
Speaking from experience, this career wife and mother of three emphasizes the needs of female entrepreneurs in their work environment.
"The flexibility is extremely important because you can't miss out on things in life," she says. "And I think we have to learn to design organizations and organizational structures that allow for balance. I love the flexibility of being home, but I really feel that you need to also have some time in person with your teams."
She goes a step further, saying, "For any industry, I think we just need to lift one another up and continue to learn from other leaders. Lift each other up high and have one another's backs."
Shebby Lee
–
Owner, Shebby Lee Tours
Since 1978, owner and self-proclaimed historian Shebby Lee has been creating cultural excursions in the American West for tour groups and history buffs. But her start isn't quite what you'd expect.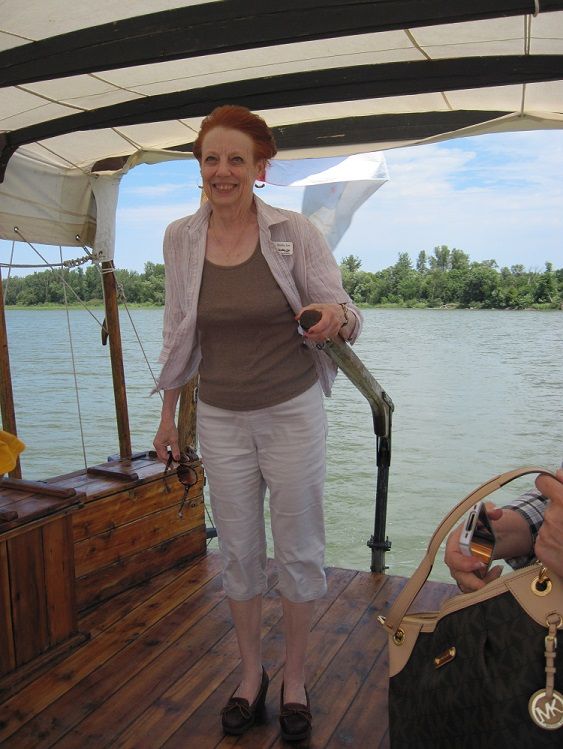 "I wasn't looking for a job, but I had three kids in five years, and we were having some financial problems keeping up," Lee recalls. "I don't know why I was reading the want ads, but I was and there was a sightseeing company in the Blacks Hills that was locally owned and patterned after Gray Line where they just go around to hotels every morning and pick up strays and take them around the Black Hills, which of course is a very big tourism area."
Upon the company expanding to groups and more step-on guides, Lee says, "I ended up writing their tour guide manual for them because I spoke up. I think what we have to sell in the Black Hills is history and I've now expanded that to the whole world, history."
Lee left the company after two years, moving on to bigger and more profitable ventures. "I got into various partnerships and did have a Black Hills sightseeing company for 10 years or so." As her reputation grew, she became sought after as a tour director with a clear understanding that sharing history was the cornerstone of her enriching tours.
"I've had this belief for a long, long time," she says. "I don't ever remember not having it, that history is just stories."
Lee asserts, "One of the things I really need to stress is I think it was really important for me to make mistakes. To learn what works and what doesn't. I'm not sure I would have wanted any other kind of preparation."
How does she feel about can't-do attitudes? "Well, I don't understand that concept at all. What's that thinking? You can't do it? It's never occurred to me. I just thought I could do it and did."
Kate Scopetti
–
Owner, Mid-Atlantic Receptive Services (MARS & Companies)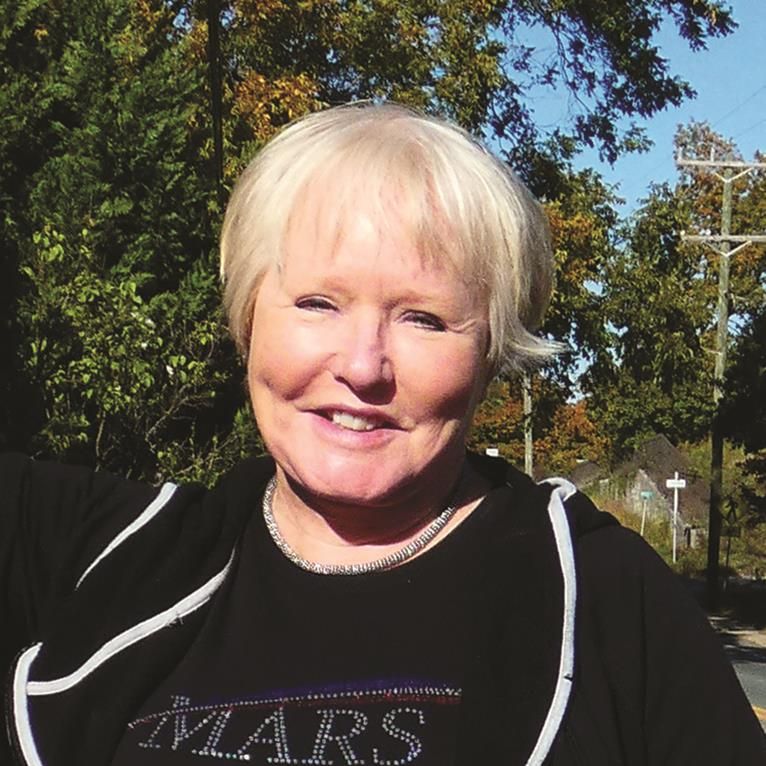 After graduating from college with an art degree, Kate Scopetti questioned the job market for artists. Selling what she could at her art shows wasn't enough and she would eventually start bartending, climbing the corporate hospitality ladder hungry for opportunity.
"I always made it a point to get to know the managers and owners who I respected and learned a great deal from," Scopetti says. "I said YES to things. I was eager to learn and grow." As life progressed and she became a single mother, Kate advanced from bartender to vice president of sales and marketing of a hotel company in just five years.
"I started attending ABA, NTA, prospecting and selling to tour operators and motorcoach owner-operators," she says. "I loved the market. Most people were a joy to work with, and I got to use my creative skills to develop new and enticing tour products, which was a big plus."
As a child, her parents took the family to live in Sicily and Paris. "It was the big adventure. I guess it got into my soul then; I loved travel, exploring new and exciting places, learning about different cultures, their histories and meeting different people."
She doesn't discount the hardships she's faced being a woman in her position and gives sage advice regarding the future blueprint for corporate structures:
"Support women's work needs. Women and children need more flexibility and there are ways this can be addressed to make win-win solutions."
Scopetti suggests "creating reciprocal and respectful colleague relationships" with tact. "There isn't any real secret to success. It requires enthusiasm, a vision and goal, the will to get there, and lots and lots of hard work. Remember it is the process that counts, enjoy it along the way, learn from mistakes and pitfalls but don't dwell on them, keep your eye on the target, keep moving forward. You can build a bridge and walk over it or you can stand at the edge and consider the crossing impossible. I chose to build a bridge."
Other Travel Luminaries
Marty Sarbey de Souto
For more than 50 years, Marty Sarbey de Souto has been a fixture in the tourism industry.
A Certified Travel Counselor, Marty worked as a tour operator, worldwide trip leader, college tourism instructor and textbook author. Her consulting firm, Sarbey Associates, played a vital role in training and coaching a multitude of future tour operators.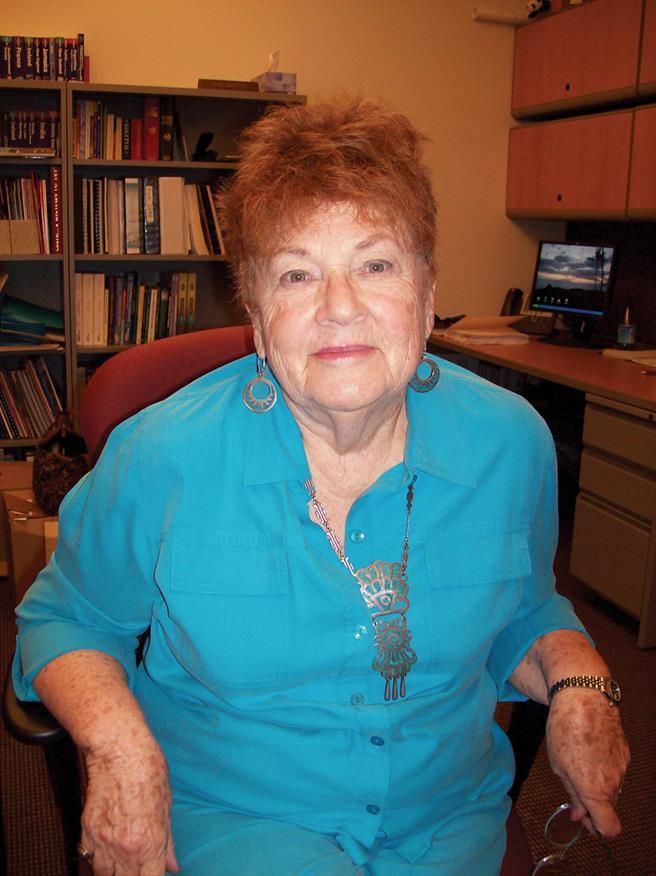 Marty was also a treasured columnist for Leisure Group Travel for almost two decades, sharing her wit and wisdom at the outset of every issue.
A graduate of the University of Arizona in 1953, Marty earned a degree in journalism, which served her well as she published a variety of pieces over the years. Shortly after graduation, Marty embarked on a sojourn to Europe, which lasted nearly a year. During that time, she immersed herself in international culture and developed a taste of wanderlust that she never relinquished.
Upon arriving back in the United States, Marty joined the travel industry. Her first outing as a tour leader saw her host a group of teens as they traveled by train across the country.
"On that trip, I learned what a tour leader should and shouldn't do," Marty said. "I loved tour leading. It's a great way for people to break into the industry."
Since those halcyon days, Marty traveled extensively, leading tour groups around the world to destinations like Europe, Asia and South America, to name a few.
She even married a man from Argentina, her husband Jose, to whom she was married for more than 50 years before his recent passing. 
Today, Marty is happily retired and living in beautiful Northern California. She often reflects on her many adventures and offers these words of advice: "I don't think it's a matter of how many countries you go to, it's a matter of the experiences you had. World travel is one of the greatest educational experiences possible and more people should do it. The more we can learn about our neighbors overseas, I think the better the world will be."
Arden Joy
Arden Joy is the Founder and Executive Director of Her Adventures, an award-winning women's travel community.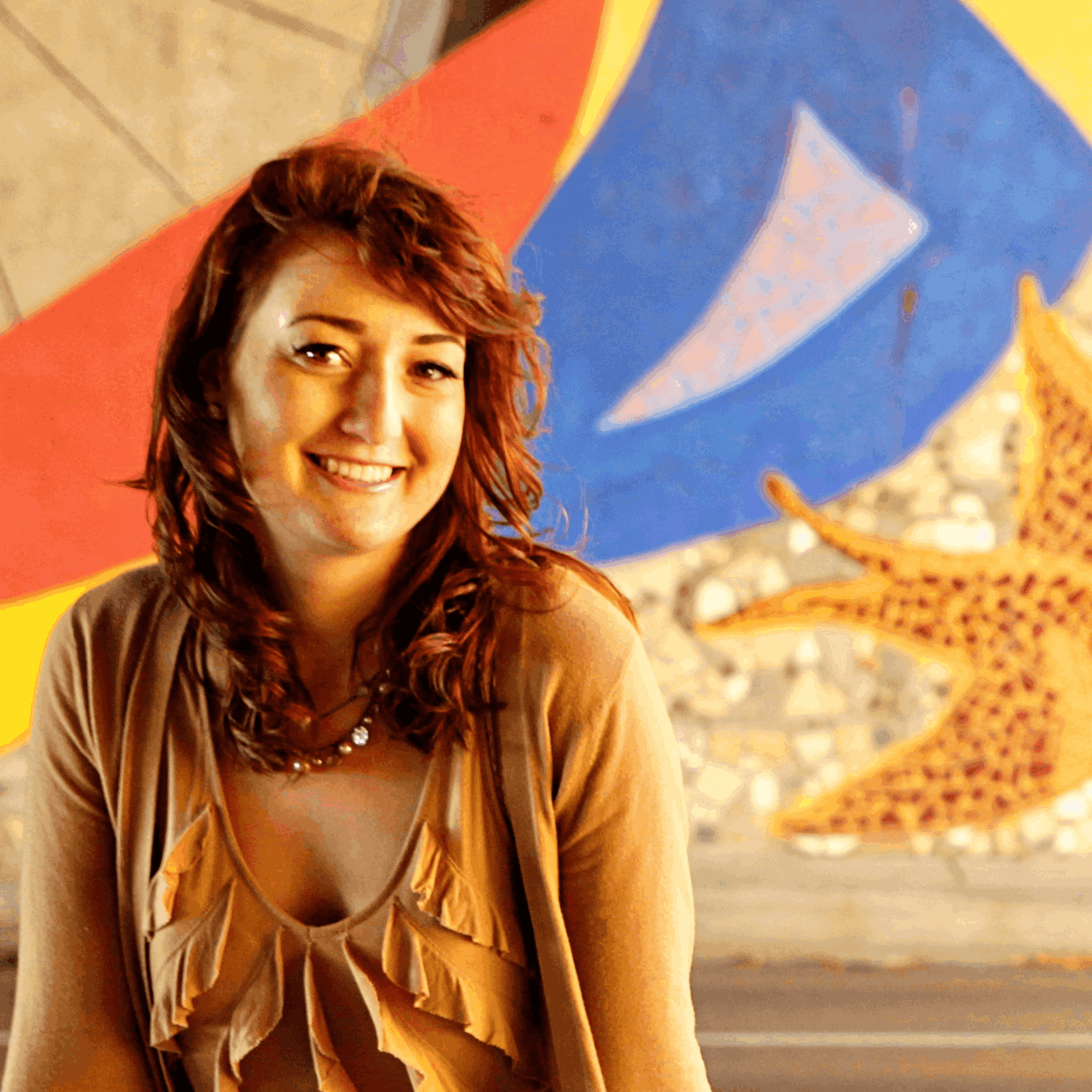 Arden founded Her Adventures in 2011, and it was the first women's travel community with one mission: to make travel inclusive, sustainable and empowering. With the help of a team of global volunteers, Her Adventures is redefining travel and ensuring all women have the opportunity to travel, regardless of access, ability, or privilege.
(Listen to the Arden Joy podcast on Traveling Tribes)
Her Adventures began as a female-focused travel blog and has now become a vast online support system of tools and communities that is changing the face of the travel industry. At Her Adventures, Arden leads a team of 31 volunteers and manages the company's brand and media partnerships. Arden has been recognized for building organizations from the ground up and empowering women to travel the world educated and safely. Meta awarded Her Adventures its prestigious Community Accelerator Award for being one of the top groups on its platform making an impact and named Arden one of its 21 Inspiring Leaders of 2021.
"Traveling for the first time was a transformational experience for me that opened my eyes to my own strength and the commonalities we all share," Joy said. "And it turns out, I'm not alone. More than 70% of women say travel makes them stronger and over 80% say it makes them more empathetic. But I learned that I wasn't alone in another way. Many women have barriers that make it difficult or even impossible to travel. Not just because of money, like me, but for all kinds of reasons like safety, discrimination, and access. So, in 2011, I decided to launch Her Adventures – Girls Who Travel at that time.
"I am proud of having built a diverse, inclusive, and multicultural team and an empathetic community where women can connect and share knowledge, and experiences with one another in hopes that their words and actions can inspire others and, more importantly, uplift them without experiencing harassment, inequality, or violence," Joy added.
Arden is also an author and her debut novel Keep This Off The Record, an LGBTQ romantic comedy, is coming in January 2024.
By Heather Dale