Modern-day river cruising got its start in the 1990s with the opening of the Main-Danube Canal. That engineering feat connected Europe's main waterways and effectively launched an entire industry.
Avalon Waterways debuted in 2004. Leisure Group Travel was fortunate to be on the inaugural cruise and fortunate to be invited back on a past-passenger cruise from Paris to Normandy and back. During the cruise we sat down with Steve Born, vice president of marketing for the Globus Family of Brands (owner of Avalon Waterways), and Pam Hoffee, managing director at Avalon. We discussed the line's history on the rivers, brand enhancements and what the future will look like on the waterways of Europe.
What's your brand standard at Avalon Waterways?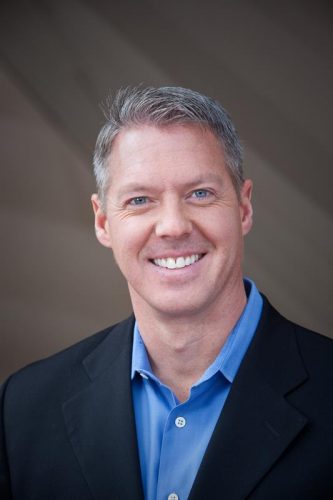 Steve Born: Our commitment is making sure we're the most current, up-to-date fleet. It's having a consistent and sharp look across the fleet that we can scale depending on anticipated demand.
---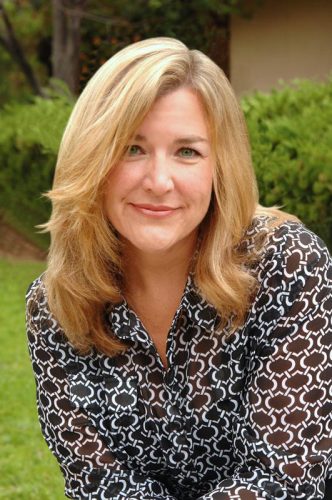 Pam Hoffee: We're really happy to announce that we will have only Panorama class ships in our fleet. The Panorama suites are innovative across the industry and now on every ship so that every guest who sees our commercials will find this incredible, award-winning stateroom.
What's the average time period that you need to put a river cruise vessel in the water?
PH: It ends up being between 16 and 18 months, much less than an ocean liner. We have a great relationship with our shipbuilder. We've built all of this class of ships in Holland and luckily this design is what we want. We make little tweaks with every ship, but any guest could go on any Avalon ship in 2019 and have the same feel. We don't want to find ourselves in the situation where people say, "Oh, I like that itinerary but that's not on the ship I like." That's the beauty of all of our ships being the same.
What river cruise itineraries are most popular right now?
PH: Our top seller continues to be the Rhine, and I think that's pretty consistent for several years now.  So the Rhine, the Danube, the Seine are certainly our most popular itineraries, but if I looked at what's emerging and what's growing, the lower Danube is doing incredibly well, as is the Moselle. I think a lot of that comes from repeat passengers. River cruising is becoming more mature, people have been on the Rhine, been on the Seine, and they're looking for what's next. The lower Danube from Budapest to Bucharest is totally different than any other river.
How much tweaking are you doing to the in-destination experience?
SB: The cruise market is so diverse that people no longer just want to sit on the sky deck and watch the world go by. They want to get involved in the destination, and that means either you're getting in there and hearing everything the local guides have to offer, seeing it from a different viewpoint or getting active, getting those leg pumping.
Avalon is really ahead of the curve when it comes to recognizing that there's a need there and a willingness when you're on vacation to be involved and engaged anywhere you're going and not just walk around following an umbrella.
PH: Over the last few years we've tried a lot of new things. Ultimately we came up with Avalon Choice, which is being launched for 2019. We've identified excursions in three different ways. Classic excursions fit along the line of traditional excursions. We have a walking tour, go inside a cathedral, really bring the history of these places to life with fantastic guides. That's the backbone of the Classic excursion. The next style would be Discovery. Those would be things that go a little bit more in depth, bring you to the culture of the place. An example would be in Giverny where you could paint in the style of Monet after being in this place that was his muse for so many years of his life. Active is the last style. Those are things like biking, hiking, canoeing, which we have in a few destinations. We also now have 16 bikes on each ship, which is an increase from six.
It may end up that it is attracting new people to river cruising who might not have thought about it before. This can be as lively and active vacation as you want or it can be passive if you want it to be. We know that it will please the guests that we have now because that is why we designed it this way.
What inspired the Active Discovery cruise series?
PH: Our Active Discovery cruises takes our choices to a whole different level. If you look at our traditional cruises, it's 80% of the Classic-style excursions and a 20% split between the Discovery and Active style.
Active Discovery flips that over and turns it to being 80% of the excursions in Active and Discovery and then 20% Classic.  So they're really designed for people who want to be active or immersed more into a destination.
We started in 2017 on the Danube. This year we've added the Rhine, next year we're adding the Rhone. We have dedicated entire departures throughout the season to these new styles. The itineraries themselves are different. Our Active Discovery Rhine itinerary visits nine different ports than our Classic Rhine cruise does, so somebody who's been on the Rhine and loved it could potentially come back and go to totally different places and have a completely different experience.
We only have one year of data, but the average age on our Active Discovery cruises is about five years younger than our Classic-style cruises.
What other product enhancements are in the works at Avalon?
PH: In terms of onboard experiences, we are adding a new crew member called Adventure Host. Their job is to facilitate things on shore even more than the cruise director does. We will have somebody on every ship next year whose job it will be to help guests that want to go out and explore know the best and safest places to go. The Adventure Host can help guide them in terms of what's right or what's not right based on their ability. Plus, they will also be leading some group exercise classes from stretching to yoga.
Is your Avalon passenger different than your Globus or Cosmos passenger?
SB: Could you recognize a difference if we had a group of Globus folks versus Avalon passengers?  I don't think so.  Avalon cruisers migrate from the big-ship market; over 80% of our travelers have cruised on big ships.  They have an appreciation for the perks of cruising, that you get to just put your suitcase in your room one time and you have the comfort of the ship throughout.
How are you integrating cruise and land vacation passengers?
SB: That's part of the benefit of having the Globus family of brands, that we can offer a travel portfolio depending on the type of trip that people want and the destination that they want. We have a welcome-back product that we're just introducing. Any traveler returning with us, we offer an incentive for their next trip that's good on our four product lines.
This gives our travel agents and group leaders a starting point to introduce other ways of travel. Once they've experienced one brand with us, it becomes a lot easier for them to explain the other brands
Wow do you add personalization to group tours?
SB: That is certainly a big part of where we're going and Monograms is probably the best example. It has the ultimate level of personalization. You choose number of nights, your hotel, and we're at your service. They have our resources, they have the excursions that we offer that they can pick and choose from, and that excursion offering is widening.  It's really innovative, it's the fun part of our business, so that idea about touring your way or having your own style of tours really has permeated Globus and Cosmos, too.  Coming up in the New Year, we're going to be introducing new products that expand choice even further.
PH: We've seen the research that more and more people of even younger ages are indicating that they would be interested in touring. The growth of river cruising hasn't taken people away from that style, and as Steve said, Monograms is certainly one way but the Globus and Cosmos brands are thriving. As product managers who build product, we just have to look at how can we make this tour the most relevant to our travelers and give them something that they couldn't necessarily do on their own or make it a lot easier to do.
SB: We have found this new energy around touring in taking travelers to places that they wouldn't even know to Google. Italy is a great example. Maybe they've been to Rome, Florence, Venice. We have a product called Undiscovered Italy. They're 20 cities, towns, charming little places that we overnight on Globus and Cosmos that most Americans don't know.  We package that with a gateway city as an anchor.
Touring is the ultimate product that can deliver that off-the-beaten-path experience. You would think it's almost counter-intuitive if you want to get off the beaten path, but we're clueless when it comes to that as travelers. Our customers have someone who knows that destination and we have been doing it for 90 years.
PH: And for agents and group leaders it's a great opportunity because maybe they took a group to Rome, Florence and Venice and loved it.  Now it's a chance to get your travelers who've done Italy but want more.
Is there anything keeping you up at night these days?
PH: Avalon is in its groove, and it's exciting to be in river cruising when all of the brands are coming into their own personality.  I think agents and group leaders can now look at a brand and tell them apart, which was not the case a few years ago. It was a river of sameness. I would say a few years ago that probably kept us up more than it does now.
The food onboard is fantastic.  We've come up with ways to use the space on the ship in a way that gives you choice. We have a grill on every single one of our ships that you can have lunch outside on the sky deck, so I think we've really come into our own.
SB: There's a lot of work and focus on detail, I can tell you, and it'll always get better. And that's part of the reason that we're here –  to  spot things that others aren't seeing. How can we be better?  How can people be more comfortable?  How can they be happier?  How can they be more excited when they get home to talk about and share their experience?
For more interviews and insight, listen to the Traveling Tribes podcast on Leisure Group Travel.