All across Wisconsin, festive events await tour group in November and December
Wisconsin does not hibernate with the arrival of winter, especially as holidays near. A lovely array of activities, inside and out, turns yuletide outings into lasting memories. Lavish light displays, luscious foods and enchanting events in endearing rural or edgy urban settings enrich this already-cheery season.
Street decorations and a half million lights illuminate downtown Milwaukee for six weeks, beginning in mid-November. The Milwaukee Holiday Lights Festival blends music, dance, fireworks and visits from Santa. Board the Jingle Bus for a 40-minute, narrated tour of the elaborate light show, which includes 18 blocks of Wisconsin Avenue and many decorated trees in three parks: Cathedral Square, Pere Marquette and Zeidler Union Square.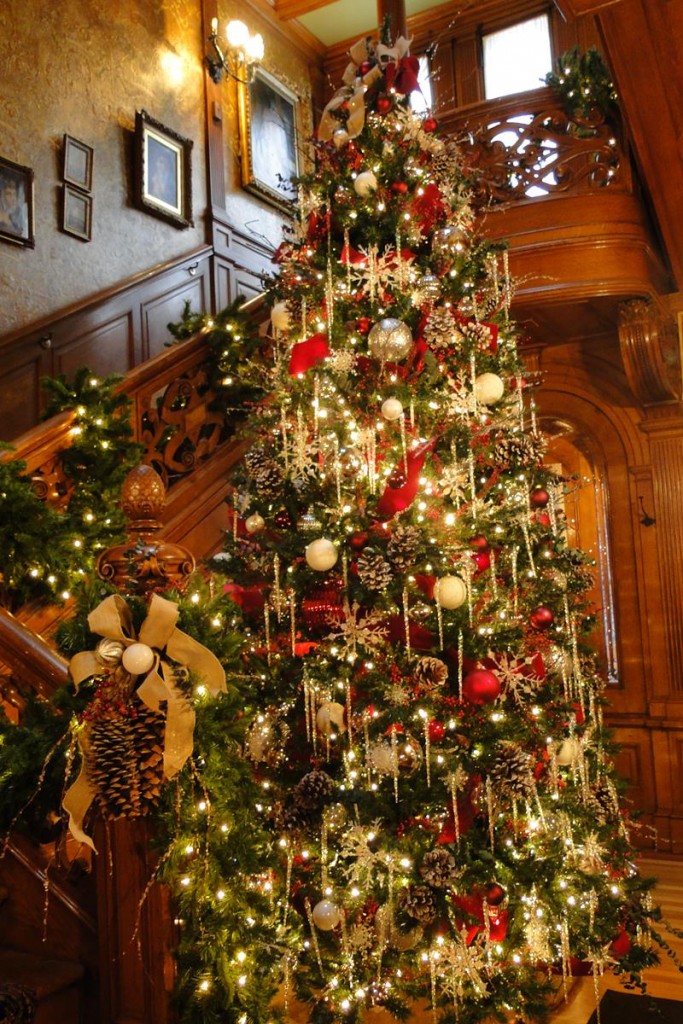 The Jingle Bus also passes the glorious, three-story Pabst Mansion, which is decked out in Victorian-themed splendor until early January. "A Grand Avenue Christmas" tours at the Pabst are possible at twilight and daytime during this time of year, and the mansion is a popular spot for private parties.
On the Milwaukee Food Tours yuletide schedule are the "Christmas Lights and Desserts" and "Christmas Around Milwaukee Bakeries" bus tours. Join these tasty outings as they are arranged for the public, or book a private group tour.
For an introduction to German holiday heritage, head to Best Place at the Historic Pabst Brewery, where the Christkindlmarkt on Nov. 17-20 means polkas and mulled wine, schnitzel and sauerbraten, marzipan and ginger- bread, Advent calendars and Hummel figurines for sale. Admission is free.
Add a guided tour about the rise, fall and resurrection of the Pabst campus, which begins with a round of beer (or, if you prefer, a non-alcoholic beverage).
Complementing Christkindlmarkt vendor shopping in metro Milwaukee is the big mall experience at Bayshore Town Center in Glendale, with more than 125 fashion and specialty retailers. Within 45 miles west and south of Milwaukee are Johnson Creek Premium Outlets and Pleasant Prairie Premium Outlets. Deep discounts are business as usual during all times of year. Johnson Creek's 60 outlet stores range from Adidas to Zales; the adjacent Pine Cone Restaurant serves crowds with ease and is known for huge meal and dessert portions (especially eclairs, deliciously hefty). The 90 shops at Pleasant Prairie, south of Kenosha, include Jockey (the underwear manufacturer's headquarters is nearby), a small but popular Ghirardelli Chocolate shop and stylish clothing outlets (Chicos, Michael Kors, Kate Spade New York).
A holiday tradition since 1993 at The Fireside Dinner Theatre, Fort Atkinson, is "A Fireside Christmas," polished music and choreography that tell familiar tales of the season in creative ways. A multi-course meal, served in The Fireside's 1,000-seat dining room, precedes these matinee and evening, Broadway-quality performances. Factor in time to browse for collectibles, clothing, holiday and other home décor at four roomy gift shops. Especially irresistible is the onsite bakery, selling just-baked breads, muffins and more.
Dinner with a show also is a specialty at Dancing Horses Theater, Delavan, where Arabian and other equine stars are trained to prance, dance, trot and balance in sleek, precise productions in an indoor arena. A backstage pass provides up-close time with the horses and their trainers. Groups of at least 25 can add a show date to the mid-November to mid-January holiday performance calendar.
In Lake Geneva, "Christmas in the Country" traditions at Grand Geneva Resort and Spa begin with oodles of lights that brighten the 1,300 acre property. Dozens of magical outdoor displays move mechanically. This massive and marvelous light show begins in late November and lasts six weeks. Expect fireworks, too, and holiday-themed music shows that are matched with lunch or dinner. For rent are skis, snowboards, snowshoes and ice skates to burn off calories.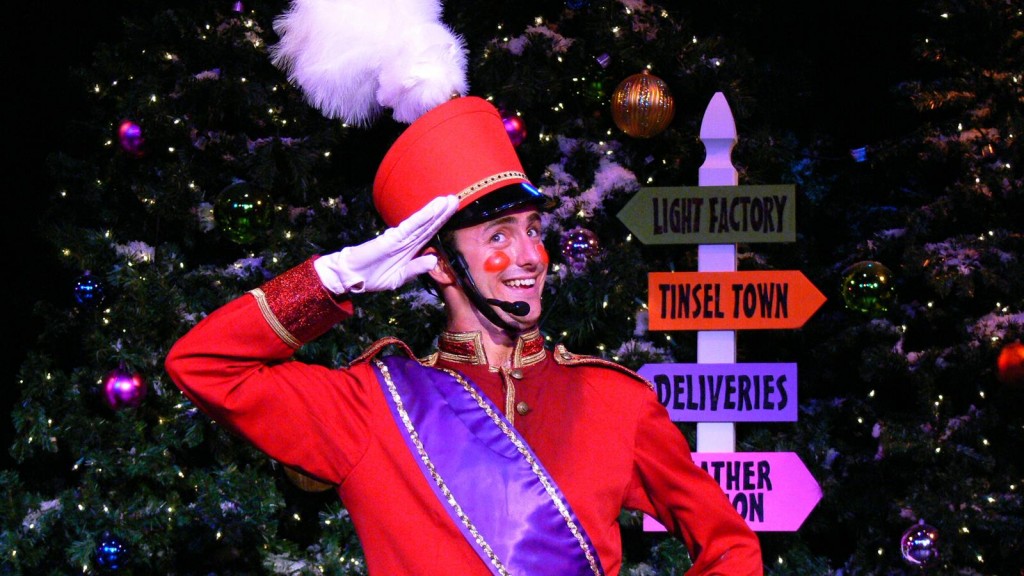 In Prairie du Chien, the "Victorian Home for the Holidays" experience is not offered to the public in 2016 but can be arranged for groups visiting Villa Louis in November and December. These special tours of the state historic site involve a parlor Christmas recital on an 1879 Steinway piano, exploring the decorated mansion and gathering around the kitchen's wood stove for cider and treats. Villa Louis is a National Historic Landmark that began as a frontier fur trader's elegant family estate in the mid-1800s. The site's British Arts and Crafts design was unusual for a rural area.
In Janesville, much of the 20-acre Rotary Botanical Gardens is swathed in lights from mid December to early January, and reflections from the property's large pond add to the brilliance. A 200-foot-long electric model train display is another highlight of this beautifully lit winter wonderland, whose Japanese Garden rates in the top 25 in North America. The Rotary Lights Display at Riverside Park in La Crosse requires three million twinkling bulbs.
Entering "Rotary Winter Wonderland" at Wild Wood Park and Zoo, Marshfield, means 1.5 million lights add a festive touch until year's end. Newer zoo residents include two Kodiak bear cubs, a species that is unusual for captivity.
Another major Rotarian project is in Sheboygan's Evergreen Park, where motorists drive through the free "Making Spirits Bright" holiday light show that extends through 1.1 miles of forest until year's end. Displays are choreographed to music on 98.1 FM radio. At Quarryview Center, across from the park, are concessions, wreath raffles, entertainment and Santa.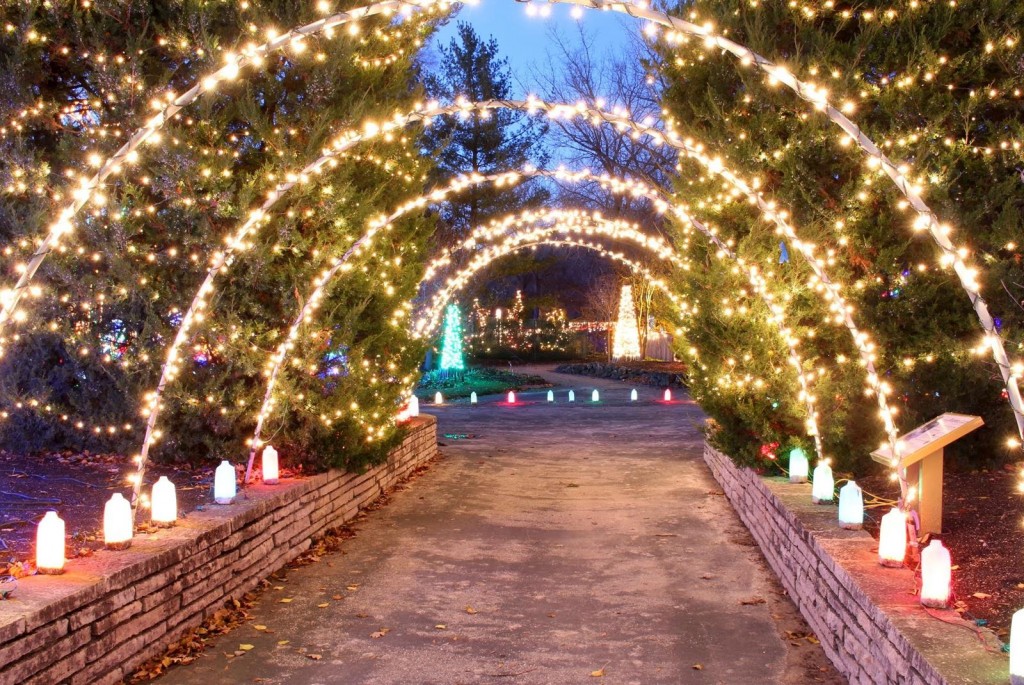 In Green Lake County, the charms of small-town living are abundant. Christmas in Princeton, Nov. 25-26, means craft fairs at several locations, including schools and the American Legion. For sale at a silent auction are decorated trees, wreaths and centerpieces. A nighttime parade downtown ends with the singing of carols and community tree lighting.
Just 15 miles east is Ripon, where Dickens of a Christmas is a long standing tradition. The Dec. 2-4 celebration involves local schools and community groups. Volunteers pose in decorated store windows for the "Living Windows" event that brings holiday scenes to life on opening night. A cluster of trees decorated by local service clubs turns into the Enchanted Forest. Grace Lutheran Church presents nativity collections from around the world. Displays of quilts and gingerbread houses are likely. So are orchestra and choral concerts, tours of beautifully decorated homes and an art fair.
What else? Wisconsin Great Northern Railroad, Spooner, operates a pizza party train with Santa and elegant dinner train rides.
Groups can experience a mid-19th century Christmas during "Wade House Christmas," a festive celebration held the first two weekends at the Wade House stagecoach hotel in Greenbush, built in 1850 along the plank road connecting Sheboygan and Fond du Lac. Seasonal decor, live music and horse-drawn wagon rides spread the holiday cheer.
Rudolph with his flashing red nose sits atop the lighthouse at Lakeside Park, Fond du Lac, where music mixes with animated scenes whose lights shimmer onto Lake Winnebago. Central Wisconsin Symphony Orchestra, Stevens Point, is among the many ensembles that will perform The Nutcracker.
No matter where you go in Wisconsin during the holidays, the spirit of the season is simply electrifying.