Wherever you stay is ideal for hub-and-spoke group tours of the entire Minneapolis-St. Paul region in all its holiday splendor. Although any time is a good time to visit, the holiday season is extra special.
3 Unique Experience on This Trip
[list line="no" style="style1″]
Guthrie Theater
American Swedish Institute
Alexander Ramsey House
[/list]
Duration: 4 Days
Available: Year-round
This Itinerary is Ideal For: All
Itinerary Details
---
Day 1
Arrive in the Minneapolis-St. Paul area by noon.
Begin your adventure with a behind-the-scenes tour of Bachman's, Minneapolis one of the Twin Cities' largest floral, gift and garden centers. Make sure to include a self-guided tour of Bachman's Holiday Ideas House for trendsetting décor and inspiring ideas.
After your tour, check into your hotel and freshen up for dinner.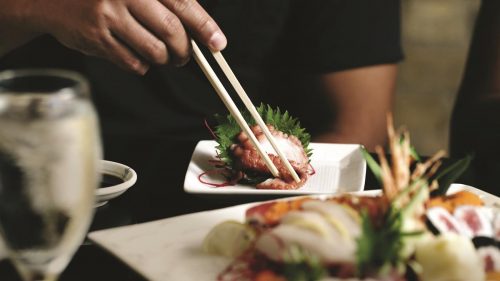 Dinner is at CRAVE American Kitchen and Sushi Bar in Minneapolis, a local favorite restaurant.
Following dinner it's off to the Guthrie Theater for the 43rd year of the classic production "A Christmas Carol." Ebenezer Scrooge is a gloomy man, but after being visited by ghosts from his past, the present and the grim future, he changes his miserly ways.
Day 2
Breakfast at your hotel and depart for Minneapolis.
The first stop is the American Swedish Institute. Enjoy a festive holiday lunch followed by a tour of historic Turnblad Mansion and the annual holiday display of lavishly decorated trees, tables set for a Christmas feast and hand-crafted ornaments from Scandinavian countries.
It's time to head to St. Paul and discover the Alexander Ramsey House. Decorated for the holidays, the house is one of the nation's best-preserved Victorian-era homes. Afterward, we'll get some holiday shopping done at the eclectic collection of quaint stores on Grand Avenue.
Tonight, experience dinner at any one of the area's group-friendly restaurants.
Following dinner, depart for the Guidant John Rose MN OVAL in Roseville for ice skating and the holiday lights of OVALumination, with more than 75,000 sparkling in the night.
Day 3
Enjoy breakfast at your hotel and depart for shopping.
In Bloomington, Mall of America and its more than 520 shops are decked out in all their holiday splendor. The Twin Cities Premium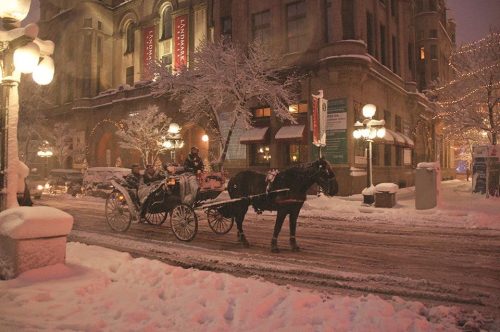 Outlets in Eagan have more than 100 of your favorite brands. Rosedale Center one of the Twin Cities' premier shopping destinations with more than 160 retailers, is conveniently located in Roseville. Enjoy lunch on your own before a mid-afternoon departure to Stillwater.
Experience the holidays like you remember. Historic Main Street in Stillwater is alive with Christmas lights, decorations and events. There are
carolers, Victorian teas at historic inns, B&B tours, free horse-drawn Victorian wagonette rides along the river, and shopping specials galore.
Dinner tonight is at the George Washington Room of Still-water's historic Lowell Inn. The traditional American menu is served in a classic setting reminiscent of Colonial Williamsburg.
Day 4
Depart for home in the holiday spirit, Minnesota style!+
Just One More Day!
Depart for Duluth to explore the city on the greatest Great
Lake, Lake Superior. Upon arrival, check into your hotel before enjoying dinner at one of Duluth's group-friendly restaurants. Ten of those restaurants feature water views. Arrive at Bayfront Festival Park on the shores of Lake Superior and experience the Bentleyville Tour of Lights. America's largest walk-through lighting display features more than 4 million lights. Enjoy complimentary hot co-coa, cookies, popcorn and roasted marshmallows. Twenty fire pits using more than 250 cubic yards of firewood keep visitors warm as they stroll the paved walkways.