Resourceful approaches to food and free passes can seriously lower your budget
Every group trip has unexpected costs, but ski vacations can inflate nearly every part of your budget. The combined wallop of remote travel, expensive condos and overpriced mountain food options can pinch even the thickest wallet and ruin your winter sports weekend. Luckily, there are tricks and tips to significantly defray costs—all it takes is some creativity and advanced planning.
1. Investigate Student Discounts
School IDs can become as valuable as credit cards if you choose the right mountain. Many resorts offer free or heavily discounted ticket packages to students in addition to group rates, which shaves off significant costs for families. Vail and its properties offer both the Epic SchoolKids Pass, which grants free lift passes to Colorado elementary school students, and a college pass, which offers discounted rates to university students regardless of their state. Several Western resorts (including Steamboat, Keystone and Crested Butte) even offer free skiing to children 12 and below if they are accompanied by an adult.
2. Consider a Child "Passport"
Does your ambitious group want to sample multiple resorts in one visit? Variety might be thrilling, but nearby ski areas sometimes decline to offer lift ticket bundles. There is particularly high price fluctuation for children, so offering lift ticket estimates to your group can be a challenge. Your younger members can save significantly on lift tickets by using "passports," or programs that promote winter sports in a particular state by offering discounted rates to children. Children can apply online or through the mail (with parental supervision) by providing proof of their grade, and they'll soon receive a discount pass. Successful East Coast programs include Pennsylvania's 4th and 5th Grade Snowpass and New Hampshire's "Earn Your Turns" program, which grants free access to over a dozen downhill resorts and complimentary access to 18 cross-country trails. Groups planning a Rocky Mountain trip should consider the Ski the Northwest Rockies passport, which covers resorts in Idaho and Washington, and the Ski Utah 5th and 6th Grade Passport, which also includes equipment rental discounts.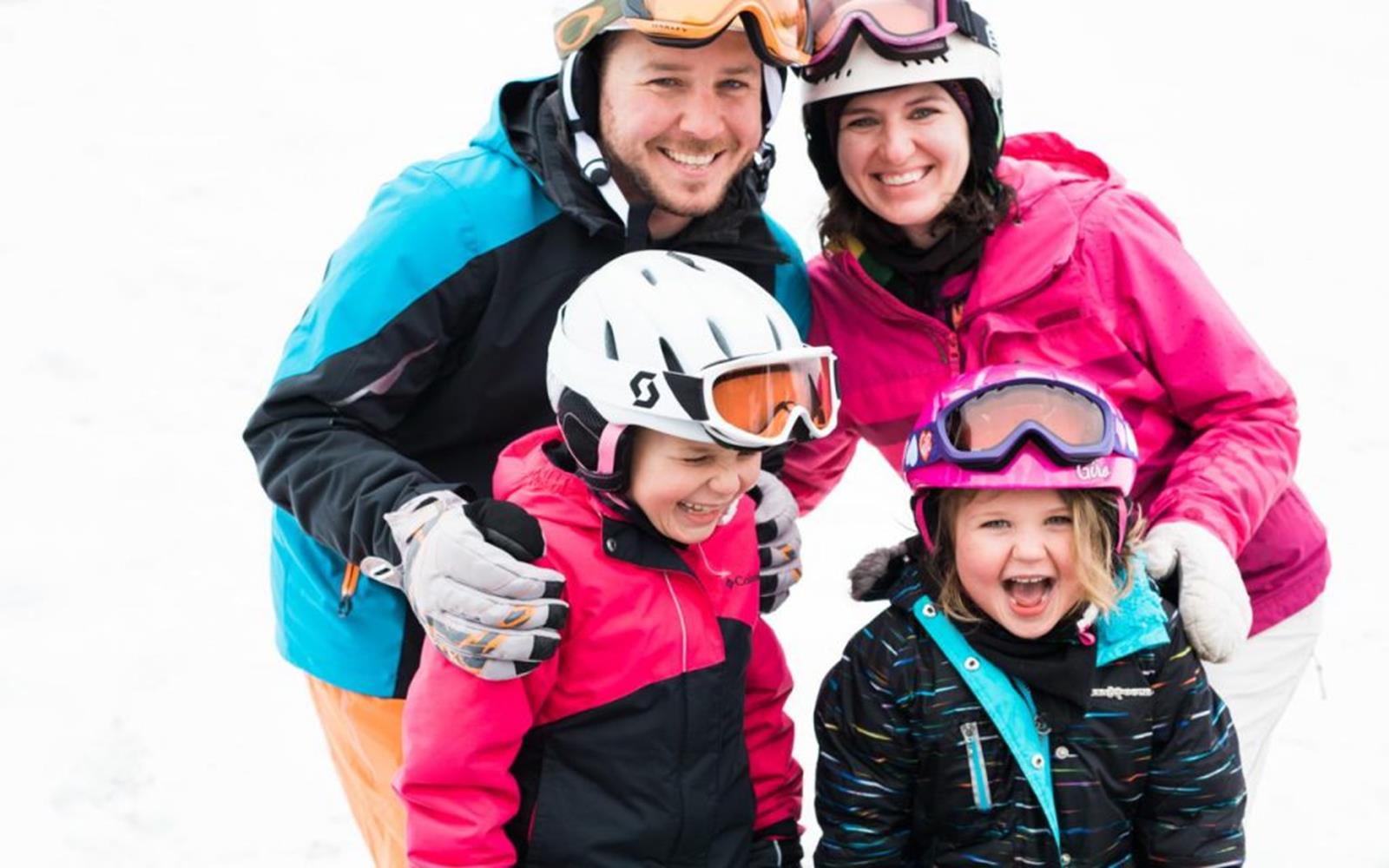 3. Avoid Peak Season
Seasoned skiers might cringe at the thought of handling New Year's crowds or navigating a mountain during spring break. New winter sport tour planners might perform a double-take after seeing the increased lift ticket, lodging and food costs that accompany "peak season." If your group's schedule allows, consider a trip for the weeks bookending the regular ski season. Crowds are thinner, the weather is warmer and, most importantly, the costs are significantly lower. Early season, typically Thanksgiving weekend until the week preceding Christmas, sees lift tickets at nearly half the cost and lodging at 40 percent. While there may be more variable snow conditions, your group will have healthy savings for an indulgent dinner out or your next trip. End-of-season trips are also recommended; snow buildup from the winter creates excellent conditions and year-end activities like water-ski jumping make for enjoyable evening entertainment.
4. Pack Your Own Lunch
While many ski resorts have improved their food selection in recent years, $20 for a cheeseburger and hot chocolate is hardly practical for large groups. Instead, consider packing your own lunch. Most mountain cafeterias encourage brown-bagging, and a large party can save hundreds of dollars a day by utilizing the resort's lockers to store food in the morning. Bread, lunch meat, cheese, fruits and energy bars are soft and compact (forgo crunchy items like chips), and free water at most mealtime locations eliminates that pricey hot chocolate. There is often a microwave on site to reheat leftovers, ensuring that no slice of pizza or cup of chili is wasted.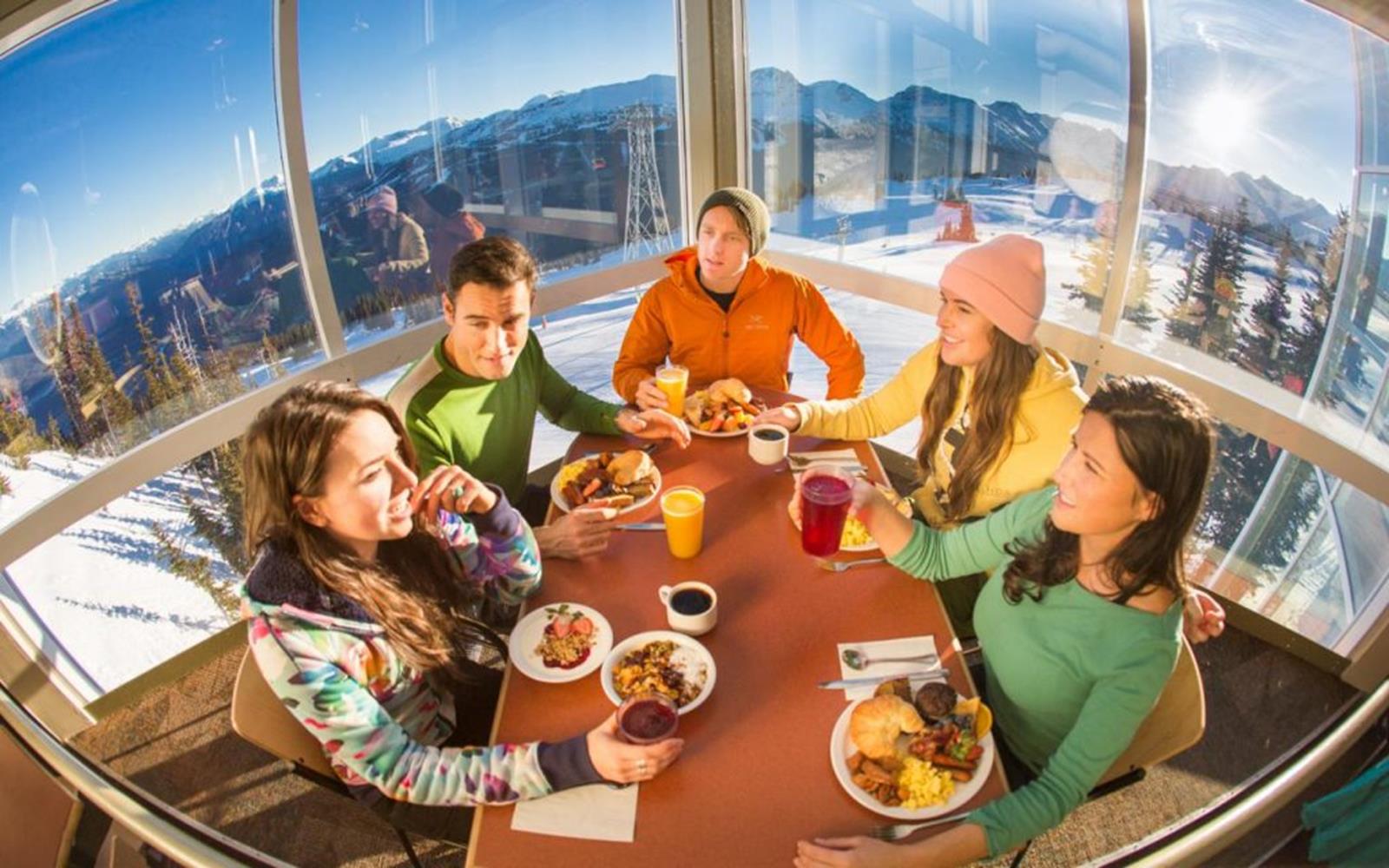 5. Shop for Equipment Ahead of Time
Equipment rental might seem like a simple proposition, but when all the component parts (skis/snowboard, poles, boots, helmet, insurance) are factored in and multiplied by the number of group members, it can be daunting and costly. With some advanced planning and foresight, you can cut down significantly on equipment costs by purchasing items near your home. Sporting goods retailers such as Dick's and REI often host "garage sales" and discount days to move the previous year's inventory. Helmets, gloves, jackets and goggles can be found at prices lower than the rental rate, and out-lets often provide discounted sundries like hand-warmers and lip balm that often go for triple the price at a resort store.