Pristine Waterways, Tranquil Forests and Beautiful Shorelines Await Groups Visiting Wisconsin, the Badger State
Outdoor activities are more crucial additions than ever for a group itinerary, and Wisconsin boasts diverse topography and natural wonders for a variety of fresh-air adventures. The state's varied environments include the expansive Lake Michigan shoreline, rolling kettle moraine landscapes along the Mississippi River and lush woodlands intersected by streams and waterfalls. If your group wants to stay near major cities, Wisconsin's metro areas are home to preserves, zoos and water excursions that can allow you explore the outdoors with minimal travel time.
Top Wisconsin Places to Visit:
North Point Lighthouse
Milwaukee County Zoo
Apple Holler
Horicon Marsh
Nicknamed "The Newport of the West" for its opulent Victorian estates and waterfront views, the town of Lake Geneva and surrounding Walworth County draw visitors from across the nation who want to admire the sophisticated Victorian architecture, walk the charming downtown streets and embark on a shoreline cruise. Lake Geneva Cruise Line offers narrated excursions aboard the Grand Belle Geneva, which will sail past the properties once owned by the Wrigleys of chewing gum fame, Samuel Allerton (the founder of the Chicago stockyards) and meatpacking mogul Edward Swift. Other cruises include a tour of the 1888 Black Point Estate, which was once home to a wealthy brewer, and the U.S. Mailboat Cruise (where you can witness a mail carrier quickly hop off the vessel and deliver mail to the waterfront homes before jumping back aboard). Lake Geneva Cruise Line can accommodate parties of varying sizes and offers discounted group rates in addition to specialty meal excursions such as the Sunday Brunch Buffet and Jazz Dinner Cruise. Interested in other outdoor Walworth County activities? Walworth County: Lake Geneva and Beyond offers several sample itineraries that spotlight local state parks, farms and nature preserves for groups to tour.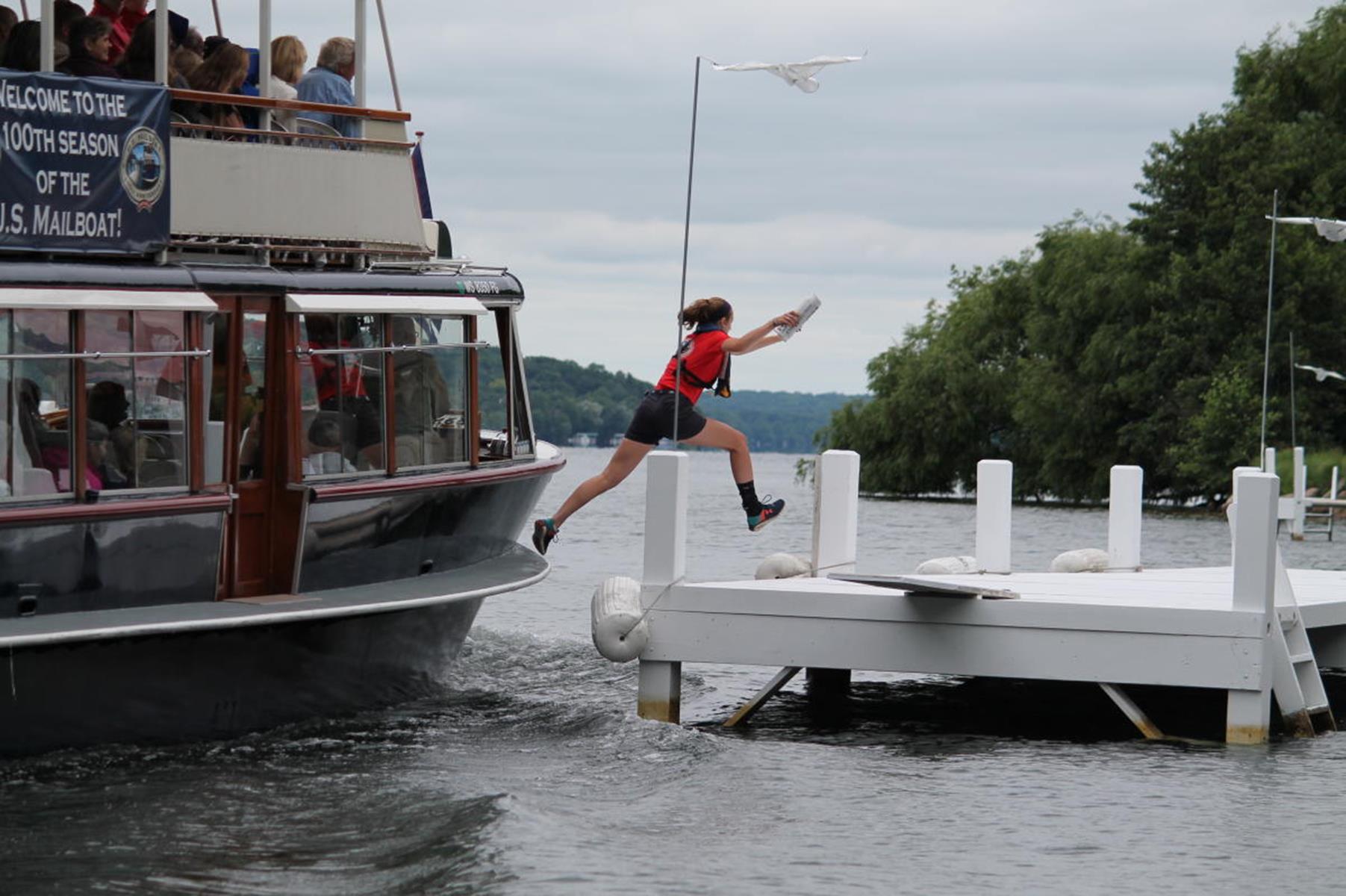 The Great Lakes' rich maritime history is best appreciated at the dozens of preserved lighthouses that line the Wisconsin coast. North Point Lighthouse, located in Milwaukee's Lake Park, dates back to 1888 and has been restored to appear as it did in 1912. Customized tours allow groups to explore the keeper's quarters, admire the Lake Michigan shoreline from the observation deck and enjoy a picnic on the grounds. Farther south in Racine is the Wind Point Lighthouse, which rises 108 feet above the city's easternmost point and offers beautiful views for those willing to climb 11 stories. If you are visiting Kenosha, stop by the Kenosha Light to learn about 19th century Lake Michigan sailors.
Home to over 350 species of animals and 200 park-like acres, the Milwaukee County Zoo offers several outdoor exhibits and is an excellent addition to a Milwaukee or Eastern Shores itinerary. Popular areas include the Taylor Family Humboldt Penguin Exhibit (which spotlights the adorable birds native to coastal South America), Adventure Africa (where elephants live in a recreation of a sub-Sahara savanna) and the Herb and Nada Mahler Family Aviary. Groups of 15 or more will receive discounted admission and the opportunity to ride the Zoomobile around the property before exploring individually. Groups can also register for behind-the-scenes tours, which offer glimpses of zookeeper work areas.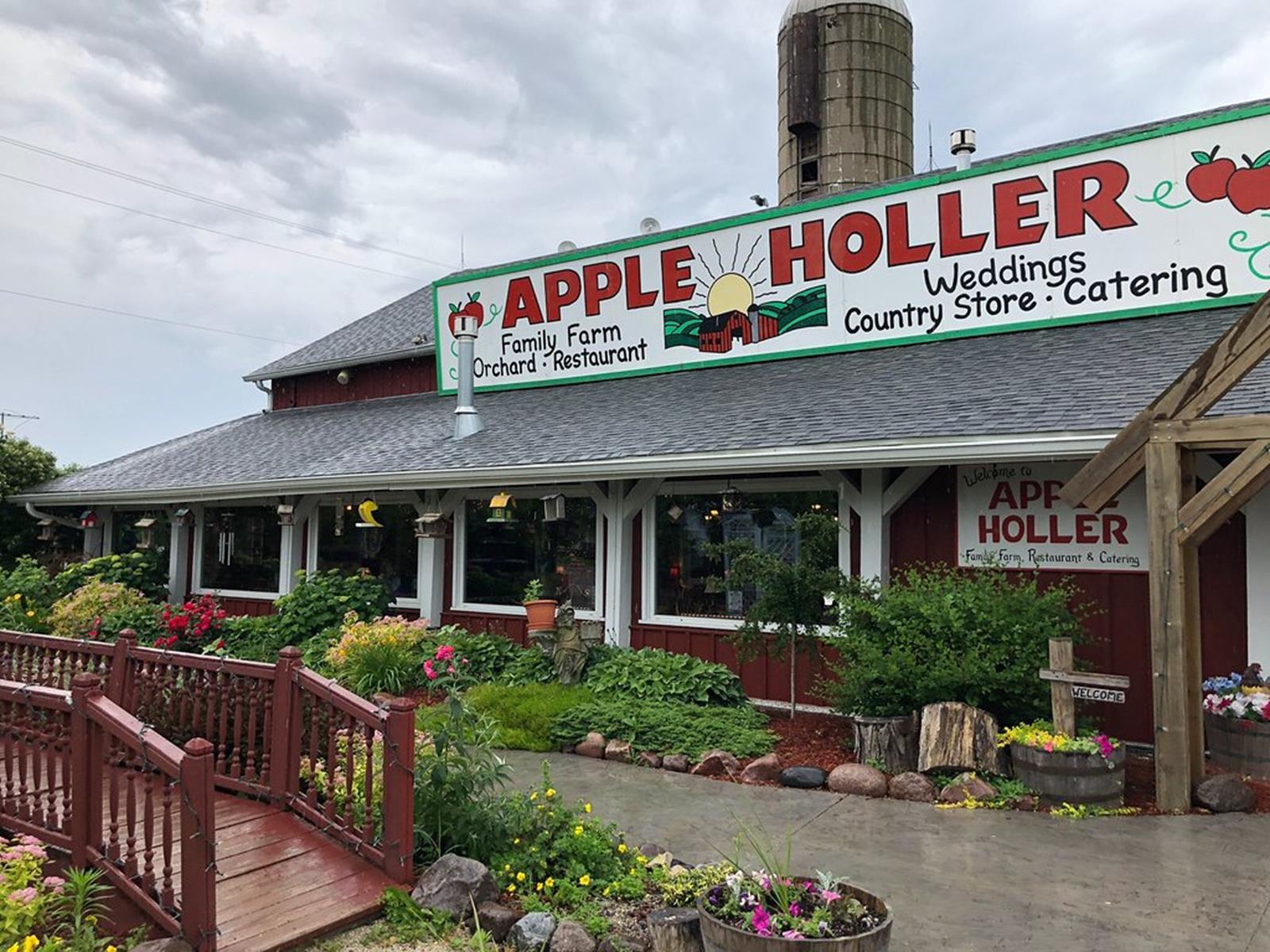 South of Milwaukee in Sturtevant is Apple Holler, a 78-acre attraction that oversees farmland, orchards and a family restaurant dedicated to the delicious magic of apples. Groups can select a u-pick adventure to admire the property's 30,000 trees and dozens of apple varieties, relax in the Apple Cider Café or learn about American folklore on the Johhny Appleseed History Walk.
Step thousands of years into Wisconsin's past with a group visit to Horicon Marsh, a 33,000-acre landscape of protected wetlands. Pontoon excursions can accommodate up to 50 people and will navigate the interconnected marshes to explain the environment's importance as a nesting area for redhead ducks and great blue herons. Birdwatchers in your party will be delighted to spot the hundreds of species that congregate in this freshwater oasis. Groups can also stop by the Horicon Marsh Education & Center for a variety of interpretive programs and panoramic hilltop views.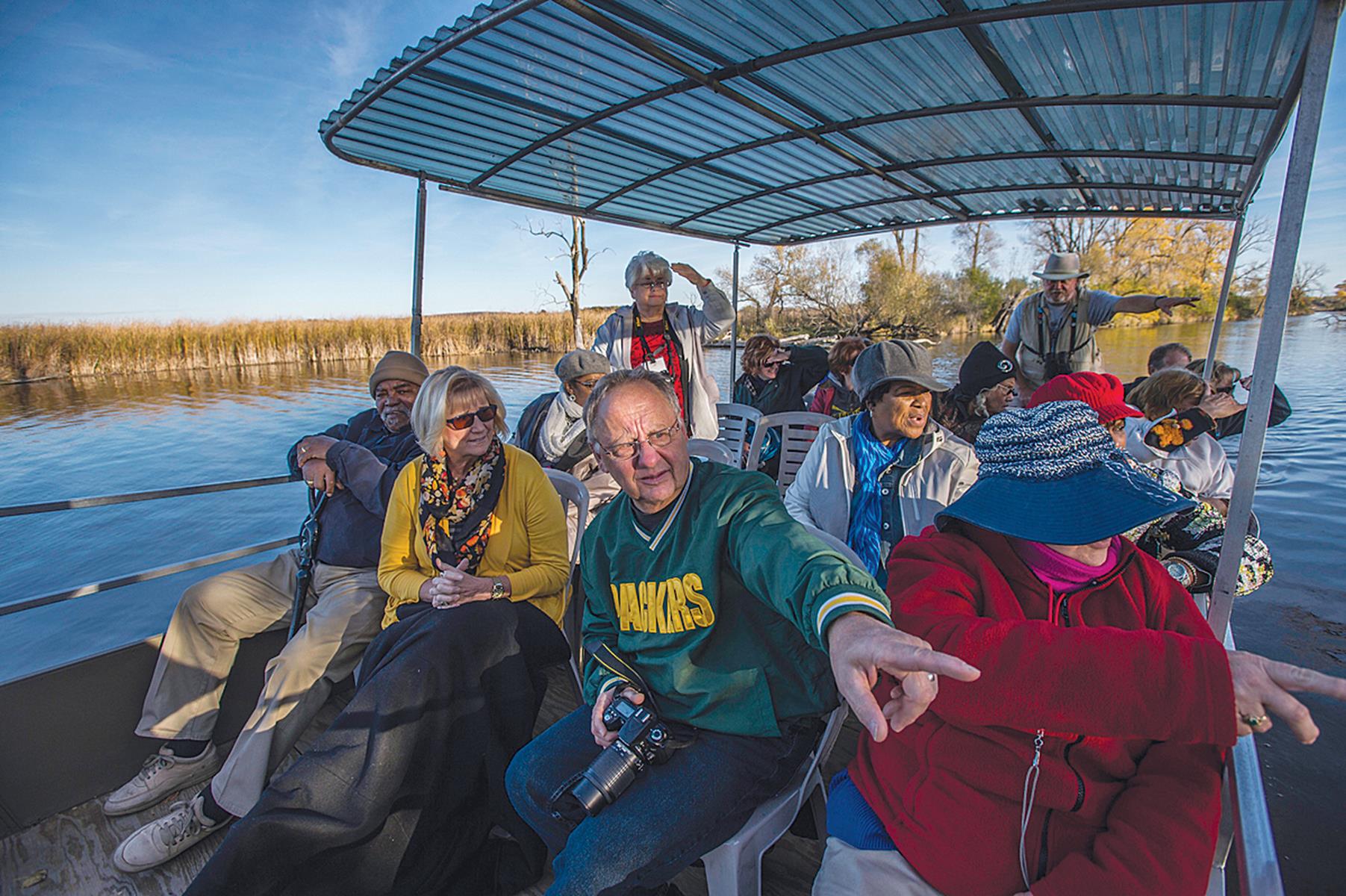 Sheboygan, known as "the Malibu of the Midwest," is an excellent stop for a dune hike in Kohler-Andre State Park or an outdoor meal on South Beach. Visitors to Deland Park can walk through the remains of the Lottie Cooper, a three-masted schooner that sank in 1894 due to gale force winds near Sheboygan Harbor. The county's most popular park is Sheboygan Boughton Marsh, which features an extensive trail system and Wisconsin's tallest wooden observation tower.
Follow the shoreline north to the city of Manitowoc, a quaint coastal community with a rich shipbuilding heritage and a charming downtown district. The town's recreational crown jewel is Neshotah Beach, a six-mile strip of dazzling water views and unspoiled coast. If your group is interested in a short hike, nearby Point Beach State Forest offers 3,000 acres of shady woodland to explore and access to the Rawley Point Lighthouse. Constructed in 1894, this "skeletal style" maritime landmark rises 113 feet and can draw sailors for miles with one of the Great Lakes' brightest lanterns.
Featuring 11 historic lighthouses, scenic byways that hug 300 miles of coastline and acres of lush orchards, Door County is a destination brimming with outdoor activities. Orient your group to the peninsula with a motorcoach ride on the Door County Coastal Byway, which stretches 66 miles past Sturgeon Bay, the Niagara Escarpment Bluffs and beautiful Lake Michigan vistas. Afterwards, tour one of the area's signature cherry orchards. Many offer guided tours and packaged meals, and you can purchase jams, jellies and pies made on-site to bring back home. Groups can also charter a cruise to pass by coastal caves, 19th century lighthouses and historic marinas.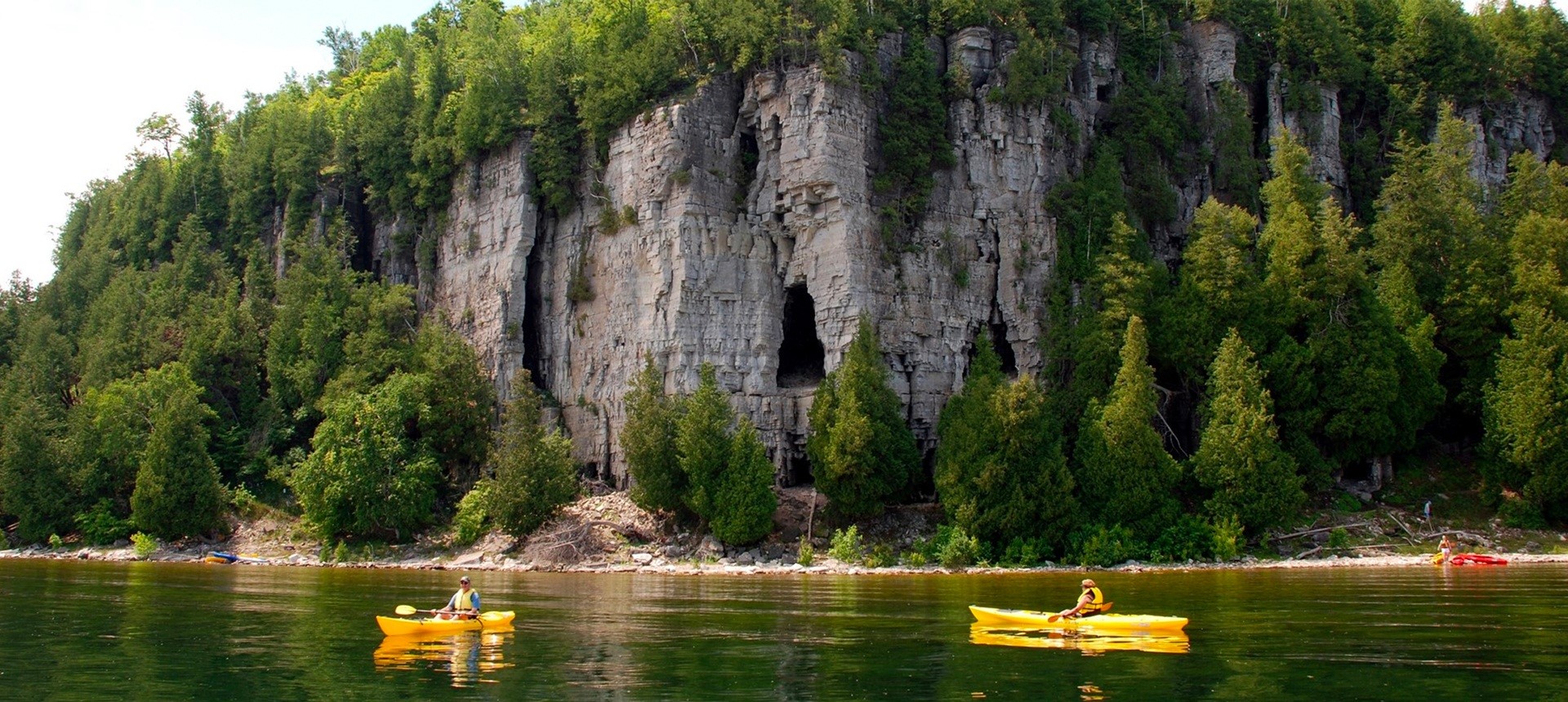 More waterfront fun awaits inland at Lake Winnebago—an enormous body of water formed from an ancient melted glacier that provides outdoor activities across all four seasons. Admire this magnificent body of water from the 70-foot Columbia Park Tower or Fond du Lac Lighthouse (which includes a 40-foot-tall observation deck). Surrounding the lighthouse is Lakeside Park, a 400-acre recreation area with motorcoach parking, low-impact hiking trails and picnic areas for group meals. If you want to learn more about the Fond du Lac region's natural history, stop by the Ice Age Visitor Center to learn how glacial retreat 10,000 years ago formed Lake Winnebago and the surrounding kettle moraine landscape.
Wisconsin's Northwoods region, which spans the Mississippi River to Lake Superior, includes dense woodlands, hundreds of lakes and alluring coastal islands. Discover the region's Native American heritage, mining history and continuing legacy as a vacation destination at the Northern Great Lakes Visitor Center. This immense museum near Ashland hosts groups to enjoy interactive stations, a movie theater and the Community of Life Mural. Mobile guests can walk outside and experience the center's interpretive nature trails that display seasonal changes in flora and fauna.
For activity ideas on your next trip Subscribe for FREE to our newsletter.