Three-day/two-night itinerary of Mississippi River Valley and Beyond in Wisconsin.
3 Unique Experience on This Trip
[list line="no" style="style1″]
Shrine of Our Lady of Guadalupe
Wisconsin Cranberry Discovery Center
Down A Country Road
[/list]
Duration: 3 Days
Available: Year-round
This Itinerary is Ideal For: All
Itinerary Details
---
Day 1
Prairie du Chien and La Crosse
Follow the internationally recognized flyover migration of waterfowl as you enter Prairie du Chien, which offers river cruises, historic overlooks and unique shopping and dining experiences. Drive along the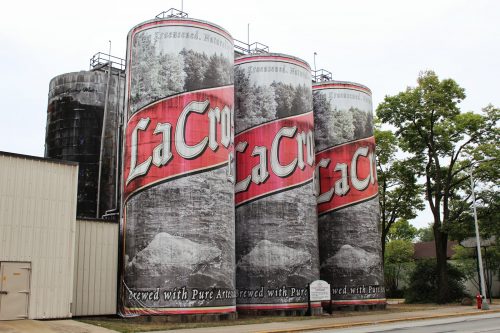 Great River Road, designated as a National Scenic Byway, to La Crosse. As you wind your way along the river valleys and scenic bluffs, you'll see bald eagles soaring overhead. Discover the magnificent Shrine Church, Candle Chapel and paved trails through statues and gardens at the Shrine of Our Lady of Guadalupe. The Shrine is open year-round and offers a café and gift shop.
Following the theme of saints and sinners, take your group to the World's Largest Six Pack and King of Beer to enjoy a brewery tour featuring La Crosse Lager. This unique brewery also makes tea, soda and energy drinks. Have a group photo taken with Gambrinus, "King of Beer," holding a golden goblet of suds. Be sure to take pictures of the "six pack" and spend time in the gift shop.
Visit Sparta, the Bicycling Capital of America, and the Deke Slayton Museum featuring artifacts ranging from bicycles to planes to space memorabilia. Displayed in the museum are items from Sparta native Deke Slayton, one of America's first astronauts, a member of the Mercury 7 group and the very first international space mission.
Day 2
Tomah, Warrens and Central Wisconsin
Head to Tomah for a tour of the Amish country. Take a slow drive amidst horsedrawn buggies with a stop at the village shops. You can also take self-guided tours through the cranberry communities. Be sure to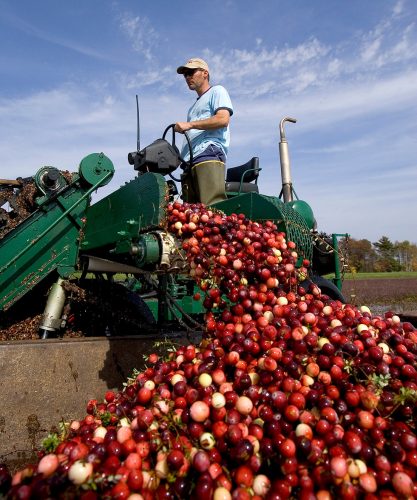 make time to stroll the walking trail. For an authentic Amish experience, book a tour with Down A Country Road. After being greeted by your hosts and spending time in the gift shop and farmyard, your guide will board the coach for a tour through the countryside. Learn about the rich history of the Amish, make several stops at the Amish farms and gain a deeper appreciation of the quiet tranquility of a simpler time.
Continue east to the Wisconsin Cranberry Discovery Center in Warrens for a tasting of Wisconsin's number one fruit crop – cranberries. Call ahead for your guided tour of the museum to include the workshop – an exhibit of woodworking equipment custom-made by growers to harvest this unique fruit. See the 150-year-old dugout canoe, a Model T Ford and educational displays. Visit the vintage soda fountain and gift shop for all things cranberry.
From Warrens, head to Central Wisconsin, which incorporates Marshfield, Stevens Point/Plover and the Wisconsin Rapids area. Your group won't go hungry with some of the best restaurants in the state offering American, ethnic, buffet and fine dining.
Day 3
Central Wisconsin
Spend part of your day in these centrally located towns of Central Wisconsin, enjoying one of the many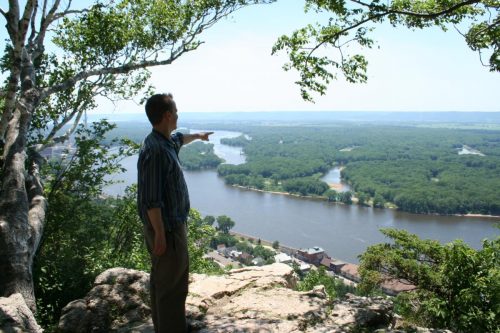 themed tours to mix and match, including: Spud, Berry & Dairy, Garden & Nature, Industry, Farm, Cranberry and Arts, Culture and Historical tours. On your way back to the Great River Road take Highway 10, the road less traveled, to explore small towns and rural communities that make up the beauty of Wisconsin's Mississippi River country.
If you're planning a tour, count on Tri-State Travel to do the work for you. From bank clubs to student travel to preformed group trips Tri-State specializes in group travel packages.