Groups looking for some rip-roaring chapters in America's pioneer past can strike it rich in the Gold West Region of Montana. Located in the southwestern part of the state between Glacier and Yellowstone national parks, the broad expanse of forests, lakes and rivers sprang to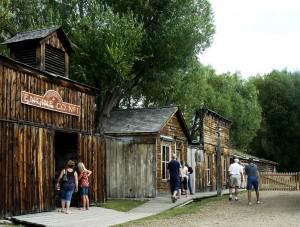 prominence overnight in 1862 with the discovery of gold in Bannack. A year later Bannack's population soared to over 3,000 and it became the territorial capital. Prosperity, though, was short-lived; within two years the Alder Gulch of Virginia City overtook Bannack in gold abundance. Bannack became a ghost town.
Despite such a fall, today Bannack features more than 60 of the original buildings. Highlights include Graves House, built in the 1860s; Masonic Temple, which housed Bannack's school; and Meade Hotel, originally the Beaverhead County Courthouse.
In 1954 Bannack was designated a state park. Bannack Days, a two-day festival held the third weekend of July, celebrates the history of Montana's pioneers and mining endeavors.