Elite experiences await passengers on the Silver Muse
Silversea Cruises' 596-passenger Silver Muse will debut in April, setting a new standard in high-end cruising. Her intimacy and wealth of enhancements brings a new dimension, including a distinct focus on outdoor living. Served by a crew of 44l, the Silver Muse is Silversea's largest ship, though still the smallest new ship entering the ultra-luxury cruise market.
Eight Diverse Restaurants – More Dining Options
The Silver Muse, with eight restaurants, has more dining options than any other ultra-luxury cruise ship sailing today.
A longtime hallmark of Silversea dining, La Terrazza, uses the freshest ingredients to create the finest Italian cuisine; guests can enjoy dining al fresco or in the ocean-view restaurant. Spaccanapoli, an Italian-themed restaurant with a relaxed dining atmosphere, is open throughout the day and features Italian favorites, including its signature pizzas served poolside.
La Dame, created in conjunction with Relais & Chateaux, is a French restaurant. Featuring a menu created by top chefs from the Relais & Chateaux team, La Dame provides an elegant French dining experience with a chic, contemporary style.
Cuisine from all corners of Asia is served at Indochine, while Kaiseki focuses on Japanese culinary history. Atlantide, a new European-style restaurant, showcases designer seafood dishes and fish specialties (blue lobster, Verbena-infused red snapper and royal crab are a few) as well as steaks.
Hot Rocks is an outdoor, interactive dining venue where guests at dinnertime can grill fresh seafood and prime cuts at the table on a heated volcanic "hot rock" plate. During the day, Hot Rocks becomes a rotisserie, gourmet salad and burger bar where guests can build their own burgers. Silver Note serves tapas-style dishes accompanied by jazz music.
Lounges and Gathering Places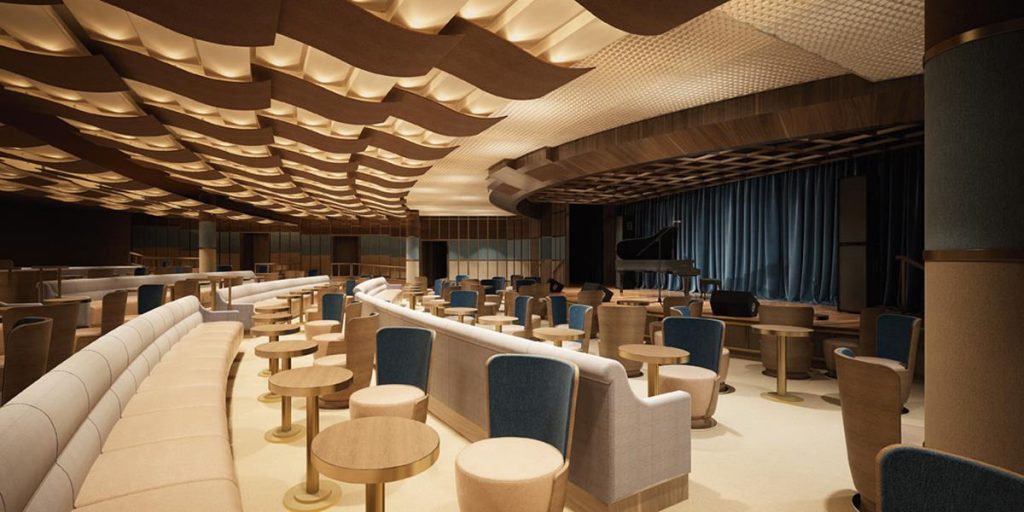 The Silver Muse has several areas for guests to gather. The Observation Lounge is a quiet space where guests enjoy reading, relaxing during the day and mingling at sunset. At Dolce Vita, guests can enjoy cocktails, wines and spirits. During the evening, Panorama Lounge is a place where they can listen to the sounds of a pianist or DJ. L'Opera theater has production shows, while the clubby Connoisseur's Lounge lets guests enjoy cognacs and whiskeys.
Elegant Accommodations – Yes, the Suite Life
The Silver Muse accommodates 596 guests in 298 sumptuous, gracefully appointed suites. In addition to having the highest number of large suites within the Silversea fleet, the Silver Muse also has the greatest number of connecting suites for families and friends. Suites range from the Classic Veranda Suite (378 square feet of luxurious living space) to the two-bedroom Owner's Suite, a 1,389-square-foot apartment. There are also 34 Silver Suites spread across the three top decks.
---
---
Silver Muse Itineraries
After her April christening in Monte Carlo, the Silver Muse will spend the spring and summer months in and around the Mediterranean. In the fall, she will make her first transatlantic crossing and has five sailings from Fort Lauderdale beginning October 2017, including Caribbean sailings and cruises to Valparaiso, Chile. The Silver Muse's 2017/2018 season ends with her transatlantic departure from Fort Lauderdale to New York and Newfoundland on her way to Dublin. In 2017 the Silver Muse will be calling at more than 130 ports in 34 countries.
More about Silversea Cruises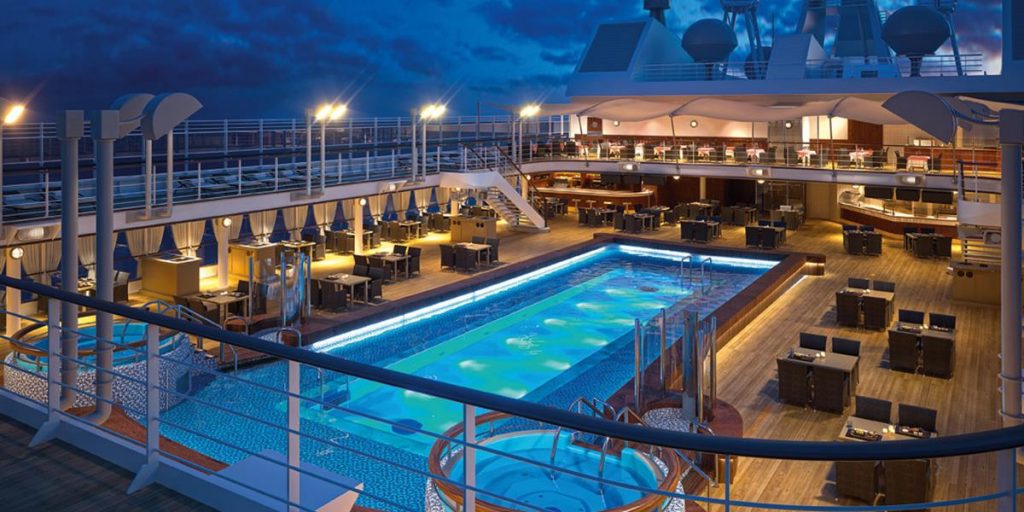 With the debut of the Silver Muse in April, Silversea Cruises' fleet will expand to nine ships. In November 2017, the Silver Cloud will join Silversea Expeditions, Silversea's division that focuses on adventure travel, combining the exhilaration of exploration cruising with Silversea's unmatched signature luxury lifestyle. In August 2017, the all-suite Silver Cloud will undergo an extensive refurbishment and be converted into an ice-class vessel. (The Silver Cloud was the first ship launched by Silversea Cruises.)
Silversea Cruises' diverse cruise programs have its nine ships sailing to more than 800 destinations on all the seven continents. With plenty of space, intimate touches and high levels of personal service, Silversea Cruises is recognized as an innovator in the ultra-luxury cruise arena.
The Silver Muse, offering diverse itineraries, an abundance of outdoor space and more dining options than any other ultra-luxury ship, might be a consideration for your group.
---
How to Organize a Successful Group Cruise – What's Inside:
Cruising is one of the most popular group options available today, but with the continual expansion of the cruise industry—new lines, more ships, more port options—planners are faced with a lot to sort out. This detailed ebook includes overviews of the 27 biggest cruise lines, how to choose the right cruise itinerary and ship, and insider tips. How to make the right choices during the planning process, including booking space and extra incentives and perks, are at your fingertips.
Why Cruises Make an Excellent Trip Choice for Your Group
Key Things Involved When Booking Your Group
Choosing a Cruise Itinerary & the Right Ship
15 Key Considerations When Selecting a Cruise
Some Perks Involved When Booking a Group
<<<< Click the Cover to Download Instantly for FREE
---