Independent tour operators and representatives from more than 100 CVBs, attractions and hotels gathered in Galena, Illinois.
Independent tour operators and representatives from over 100 CVBs, attractions and hotels gathered in Galena, Illinois this April for the sixth annual Circle Wisconsin Midwest Marketplace. The event welcomed travel professionals from Wisconsin, Iowa, Indiana, Illinois, South & North Dakota, Minnesota and Michigan for three days of industry connection.
Circle Wisconsin, a membership-based organization that promotes statewide tourism, hosted the event for the first time out of the state of Wisconsin at the Eagle Ridge Golf Resort & Spa in Galena. The campus includes stunning views of Lake Galena, 63 holes of golf and spacious villas and guest rooms that housed a majority of the marketplace's attendees.
"Members and attendees were very satisfied with the venue this year," said Circle Wisconsin Executive Director Wendy Dobrzynski. "Eagle Ridge allowed people to stay in traditional guest rooms, villas or in Galena itself, so there were numerous options for how people could enjoy the marketplace." "Although the event was hosted in a city just over the Wisconsin border, it gave us as an opportunity to highlight the beauty and attractions of the Mississippi River Road and Driftless Region of Wisconsin and the neighboring states." and more manageable trade event with a distinct emphasis on the Upper Midwest. "We wanted to develop a showcase for regions and attractions that sometimes lack proper promotion and enthusiasm at other shows," said Dobrzynski. "A more specific Midwestern regional focus benefits the buyers and sellers who are already nearby geographically."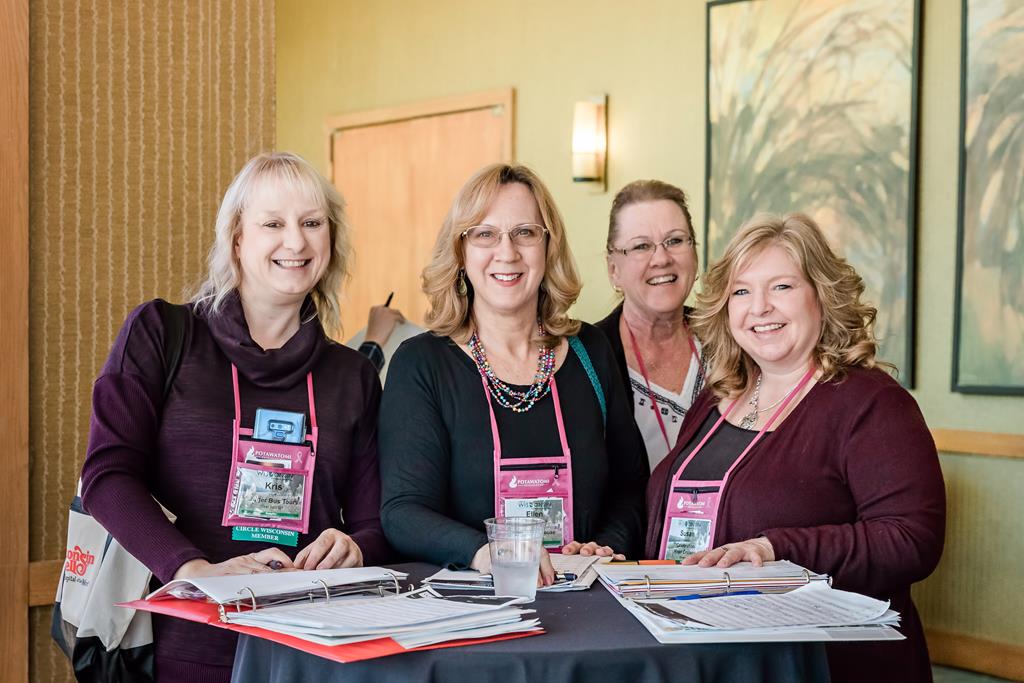 Dobrzynski believes Midwest Marketplace's goal to match every tour operator and every attraction for at least one meeting gives it an advantage. Tour operators were encouraged to roam freely throughout the sales floor and take breaks to stay fresh. Buyers and sellers were matched for six-minute appointment sessions for a total of nearly 3,000 one-on-one meetings. Unlike many trade shows, Midwest Marketplace encourages a casual and contained atmosphere, with the entire sales floor fit into one ballroom. Tour operators were encouraged to socialize freely in between sessions, enjoy a variety of refreshments and visit a convenience station outside the hall that featured free pharmaceutical and office supplies.
"This is easily the best show to attend for a city of my size," said Visit Oshkosh Sales Director Cathy Cluff. "The focus on Midwestern operators and time between sessions to take notes really shows that Circle Wisconsin is trying to make this as worthwhile as possible."
Taylor Rheinheimer, sales director for Blue Gate Theater in Shipshewana, agrees. "This is my first time attending Midwest Marketplace, and I absolutely couldn't recommend it enough," she said. "The six-minute appointment structure, the relatively small size and rest time between sessions all made this extremely worthwhile. Anyone located in the Midwest should consider it."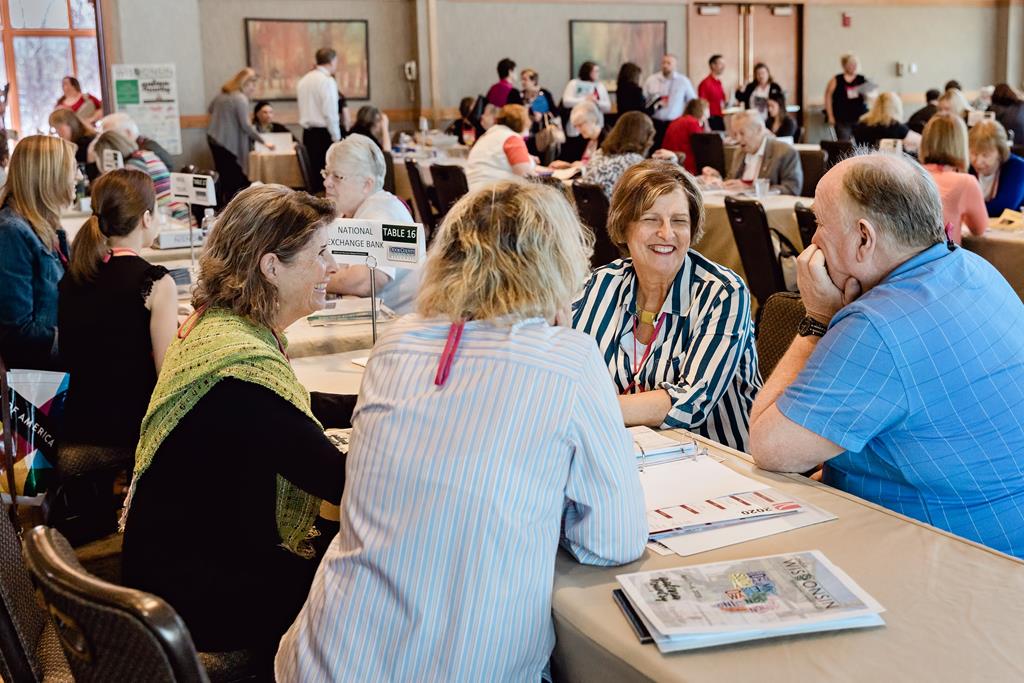 Dobrzynski and her team excelled at evening activities that showcased the Galena area and its signature attractions. Conference-goers were able to explore downtown Galena on Sunday evening and patronize restaurants and stores that stayed open late to showcase the district. The evening began at the DeSoto House Hotel, a Victorian-style building that dates back to 1855 and famously hosted an Abraham Lincoln campaign stop. Local wineries, brewers and distilleries offered free samples to attendees, and costumed Civil War re-enactors mingled and offered photo opportunities.
"We really wanted to spotlight the Mississippi River and Driftless Regions along with Galena's heritage and the wealth of potential group-friendly offerings in the area," said Dobrzynski. With another well-received Midwest Marketplace in the books, Dobrzynski sees no end in sight for Circle Wisconsin's expansion and the Marketplace's success. "The membership base is growing at a steady annual rate, and the positive feedback this year was encouraging for future events," she said.
The 2020 Circle Wisconsin Midwest Marketplace is set for April 19-21 at the Best Western Premier Waterfront Hotel & Convention Center in Oshkosh. Registration will open in fall of 2019.