These five ghostly attractions will give you goosebumps
Since 1972, there have been at least 62,482 ghost sightings reported in the country. On a map charting these reports, both Texas and California –– the nation's most populous states –– are highlighted in a light blue, representing their nation-leading number of sightings. 
But in terms of regions actually teeming with the most ghosts, neither Texas nor California is where one will hear "boo!" the most. This is strictly a Midwestern affair. Between the 12 Midwestern states, 17,000 ghosts reportedly live in the cities and suburban towns. From old prisons to a property called the "Murder House," we did some digging on where to find these spooky spectres.
Randolph County Asylum/Infirmary (Randolph County, Indiana)
On a ticket stub for Randolph County Asylum's upcoming "flashlight tours" there is a question at the bottom posed to all participants: "Are you afraid of the dark?" If the answer is no, the asylum might very well try to change this. Originally built as a county home, the property has since gone through several changes, from operating as a prison to a care center and storage facility. Throughout the years, it's also become a resting place for the dead. It is estimated at least 200 people died during its care center days. Unmarked graves surround the outside, including a mummy –– locally known as Mose –– that has been buried since 1873. And it only starts there.
Leaving the rest up for discovery, the asylum offers mini-ghost hunts, private history tours, weddings, and, for those up for it, overnight investigations. Beginning at 6 p.m., participants on the overnight investigation will receive a historical tour of the property before having Randolph all to themselves until 10 a.m. the following morning. Still not afraid of the dark? hauntedrandolphcounty.com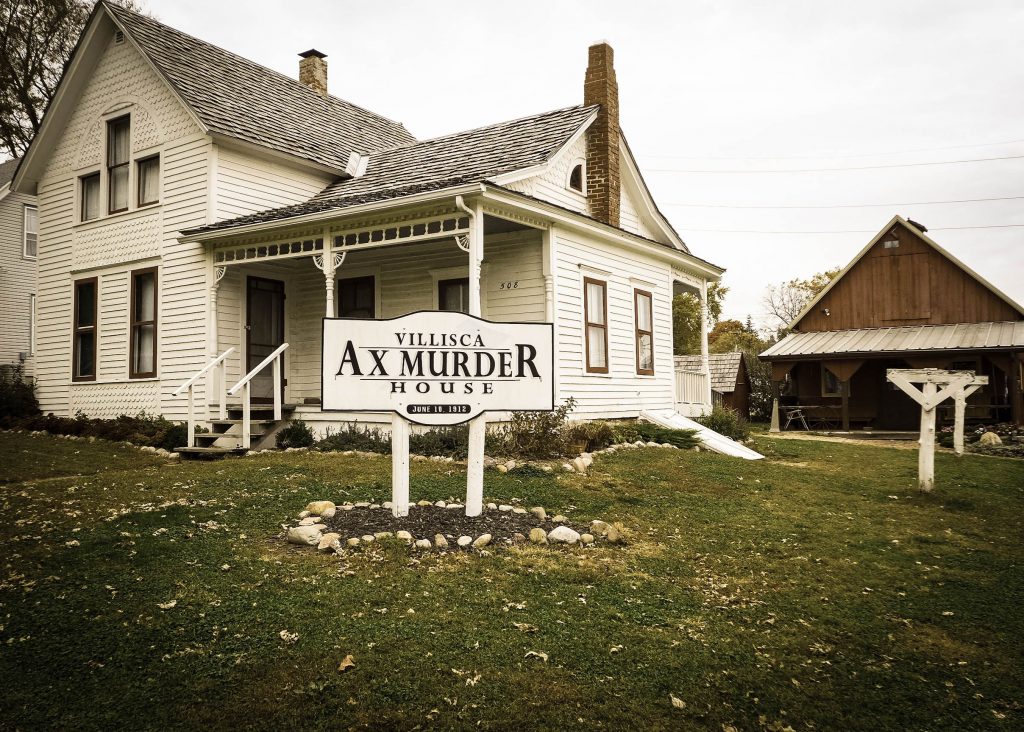 Villisca Ax Murder House (Villisca, Iowa)
"Listening to the whispers of disembodied voices was not something I planned on falling asleep to," wrote a Daily Iowan reporter after staying at the property for an evening in 2020. "No one was talking," she continued, "No one was moving. I shivered, knowing full well that whoever, or whatever was talking, was not a being of this world …" Since 1912, these voices have belonged to the Moore family and two family friends –– these the remains of the eight who were murdered by an ax killer. Other sounds fill the house, sounding not unlike those of a busy family. From footsteps going down the hall to furniture being moved, the family continues to be active (even if they are spirits), and might just even say hello during your visit. villiscaiowa.com
Whitefish Point Light Station (Chippewa County, Michigan)
Unlike the other destinations on this list, Whitefish Point Light Station doesn't advertise that it has ghosts. One assumes this is general knowledge, with the station –– one of the oldest in the country –– paying witness to the brutal shipwrecks along Lake Superior. Still, visitors remain pleasantly spooked. In 2019, a woman who arrived to watch the banding of birds quickly forgot she had come on bird business. During the night, she experienced something stroking her face, even though there was no human presence around. In the morning, her locked door opened on its own. While the woman would go on to dismiss her later experiences (believing a pounding sound belonged to the radiator), it's not enough to discredit the station. On another couple's visit, the sensations of someone "stroking their back" were detailed. shipwreckmuseum.com/shipwreck-museum/whitefish-point-light
 Alton, Illinois Ghost tours
Can a haunted location perhaps be too scary? With the addition of a new spot on its trolley tours, the Alton Haunted Tours Company questioned this themselves earlier this year, but, nonetheless, carried on. The three-hour tour, which explores some of the city's most sinister haunts, now includes the Milton School –– a property rich with memories of murders, suicide, and human suffering. Though the school hasn't been in session for years, many have described hearing children running around, their voices echoing throughout the halls. If this doesn't sound like your kind of thing, the company also offers a Haunted Craft Beer Walk, which promises to "wet your whistle while learning why Alton is one of the most haunted towns in the U.S." Just make sure not to over-indulge, as the website warns, before the tour. After all, the ghosts would like to drink with you. altonhauntings.com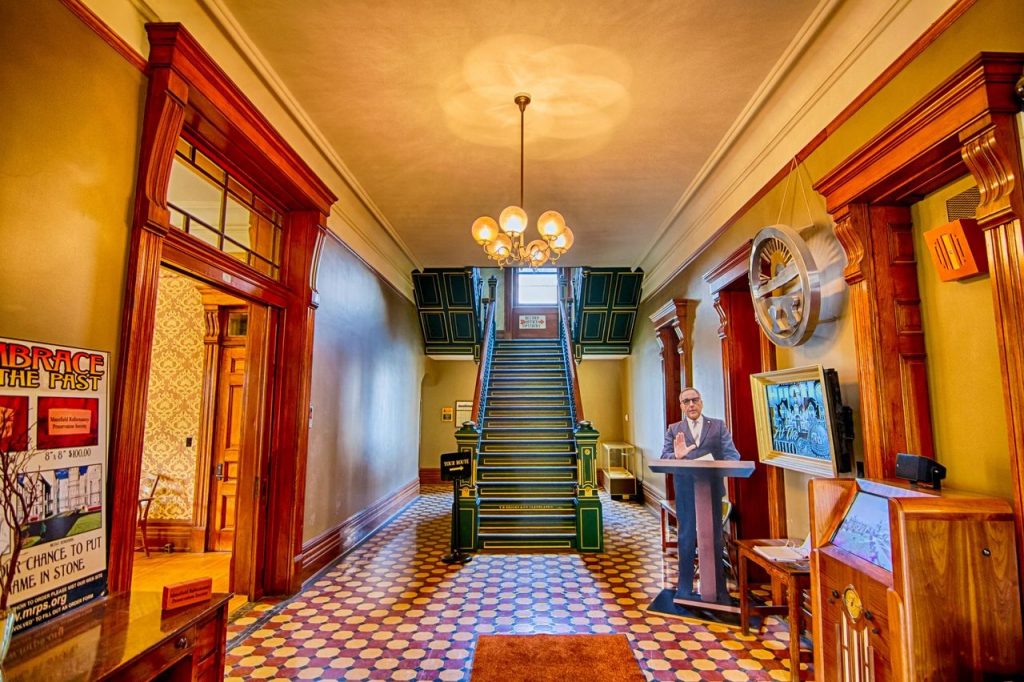 Ohio State Reformatory (Mansfield, Ohio)
During the daytime, this reformatory is regarded as a director's go-to filming location, with the site featured in Air Force One, Tango & Cash, and The Shawshank Redemption, where it starred as the Shawshank prison. Once nightfall arrives, it takes on a whole different role: it's one of the most haunted prisons in the country. In its 94 years of operation, an unaccounted-for number of prisoners died of influenza, tuberculosis or suicide. When on one of the tours the reformatory hosts –– ranging from ghost hunts and walks to private investigations –– visitors have experienced "being pushed or punched" by angry spirits. In friendlier encounters, a chill in the air hangs overhead. On your way out, be sure to check out the gift shop, which is stocked with a collection of paranormal paraphernalia –– a haven for those wishing to take some spirits home. mrps.org
By Hailey Johnson
This story appears in the April edition of Leisure Group Travel.
For more spooky stories, visit https://leisuregrouptravel.com/get-into-the-halloween-spirit-in-these-seven-cities/ and https://leisuregrouptravel.com/dark-tourism-on-the-rise/