Expose your group to farm life and fresh-from-the-field cuisine
Agritourism—a travel approach that combines farm visits, outdoor fun and dining—is an emerging trend and an ideal method to acquaint your group with Indiana's culinary bounty. These attractions offer behind-the-scenes looks at the Midwest 's food industry with the growers and chefs themselves acting as guides.
One of the nation's largest dairy producers, Fair Oaks Farms in northwest Indiana is a 36,000-acre complex that includes interactive agricultural exhibits, children's playgrounds and an award-winning restaurant. Visitors can choose three "adventures" housed in themed barns: Crop Adventure (where guests can catch virtual raindrops and learn about cutting-edge farm technology), Dairy Adventure (which includes a birthing barn and exhibits on cow nutrition) and Pig Adventure (home to piglets and a challenging ropes course). Groups can also ride tour buses that pass by the on-site cheese factory, calf barns and rotary turntable where 72 cows are milked simultaneously. If you have time for a meal, stop by the property's Farmhouse Restaurant, which integrates meat, vegetables and cheese from the farm into the menu.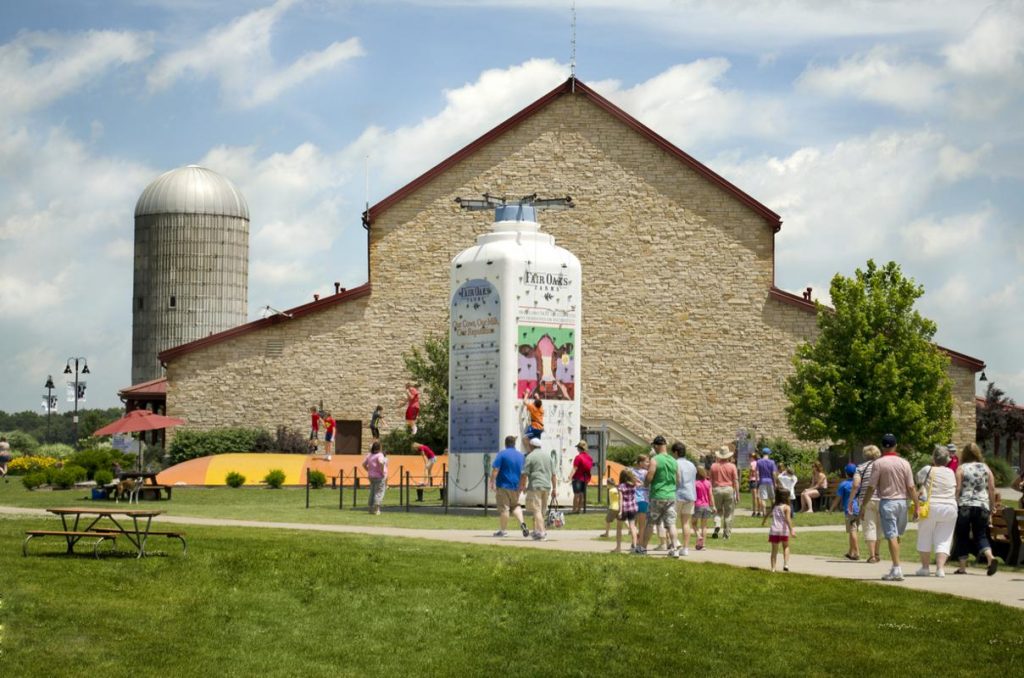 A happy herd of Brown Swiss cows provides Traders Point Creamery with its ice cream, yogurt and signature chocolate milk. Located in Zionsville, 20 minutes north of Indianapolis, this agritourism destination offers grass-fed dairy products for sale in the downstairs Farm Store and upstairs farm-to-table Loft Restaurant. Whether your group prefers a hearty Sunday brunch or elegant candlelit dinner, the Loft has menu items to satisfy every taste, from omelets to premium steaks. Those looking to indulge their inner gourmand can register for the restaurant's six-course wine-tasting dinner, which pairs French reserve bottles with farm-fresh entrees like dry-aged duck. Other highlights include a guided tour of the cows' grazing fields, artisanal cheese samplers on the patio and decadent ice cream sundaes at the dairy bar.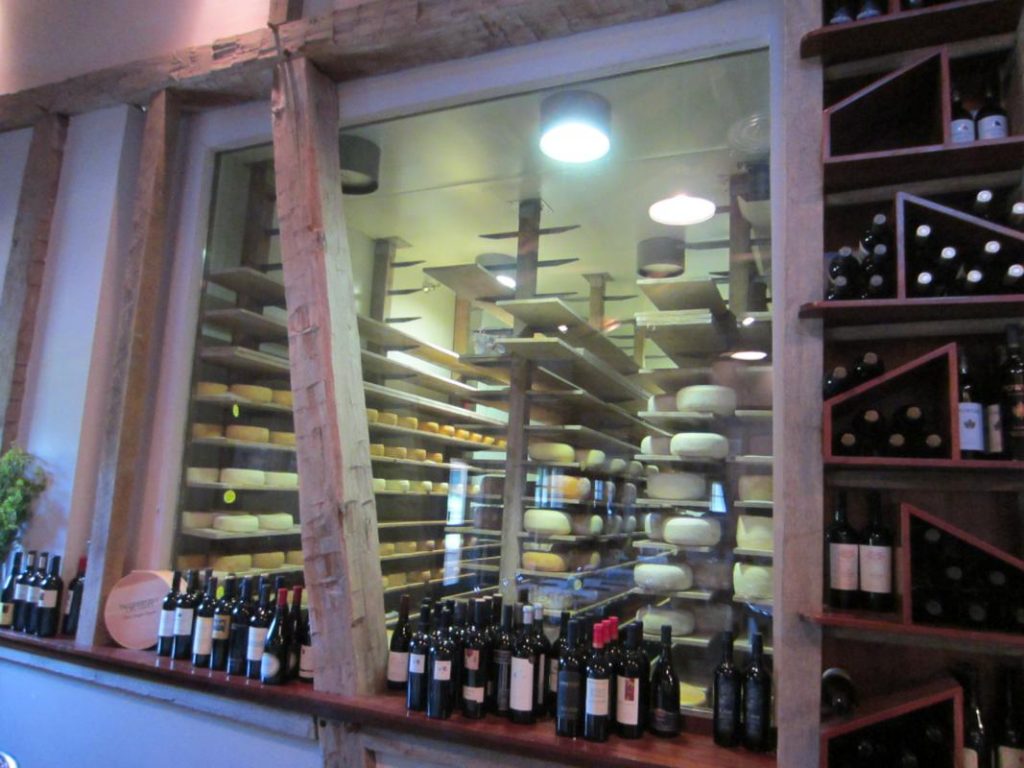 A big hit with families, Tuttle Orchards in Greenfield offers agricultural adventures throughout the year. This pumpkin patch and apple orchard features over 200 locally grown produce options and gourmet food products, so your group members can purchase honey, candy and tea for loved ones back home. The Tuttle greenhouses offer perennials and herbs for purchase, while the free beehive observatory grants visitors behind-the-scenes glimpses at beekeeping. Tuttle Orchard is best experienced with children in the autumn, when they can roam free in the Tractor Town playground, wander the Agrimaze and travel the farm on a hayride. Everyone can enjoy seasonal treats like caramel apples, apple cider slushies and handmade fudge.
Apple connoisseurs in your group will want to want to sample the ciders and pies of Beasley's Orchard in Danville. A multi-year winner of the Indiana State Cider Contest, the drink is made in-house and without additives, and your group can tour the property's fruit press and bottling machinery. Next, venture to the main sales floor in the Barn Market, where you can sample other apple varieties like Gala (crisp and spicy), Jonalicious (tart and tangy) and Cortland (juicy and sweet). Bakers in your group will want to stock up on locally sourced fruit preserves and cookie dough, while pastry fans should sample the freshly baked pies. Outside, explore the u-pick orchard, get lost in the corn maze and launch some fruit with new air-compressed apple cannons.
---
---
Located in the heart of downtown Bloomington, FARMbloomington is the creation of head chef Daniel Orr, who emphasizes simple recipes made from sustainable ingredients. Meals are prepared with locally sourced sorghums, vegetables and meat, which you can enjoy in a dining room decorated with old stoves, washing machines and other antiques. Servers (or FARMhands) are happy to discuss the kitchen's recipes, which rotate based on seasonal availability. Groups looking to extend their evening should descend to the Root Cellar, the speakeasy-style lounge in the restaurant's basement that hosts local musicians and serves local craft beer.
To walk through the fields of Huber's Orchard and Winery is to walk into 1843 when German immigrant Simon Huber arrived in the southeast Indiana town of Borden and used his years of fruit-growing expertise to establish a farm now in its seventh generation of family ownership. A far cry from its humble origins, the property houses an award-winning distillery, farmers market and winery that grows over 30 grape varietals. The farm offers numerous tasting packages such as the "Vine to Wine," where groups tour the production facility and sample signature blends, and "Grain and Grape," which shows how hard liquor is harvested, distilled and aged. Most tours come with appetizers, local cheeses and a souvenir wine glass.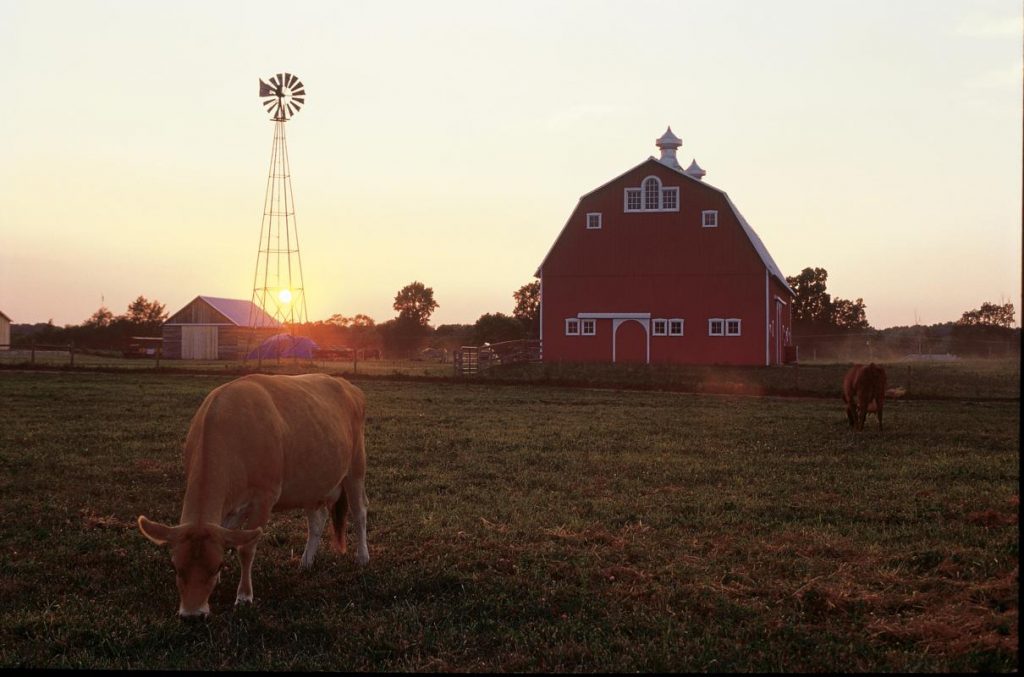 Including a restored 1920s farmhouse and barn, Farm at Prophetstown recreates an agricultural era that predates tractors and milking machines. The 125 acres of leased land in the heart of Prophetstown State Park offer workshops and tours throughout the year to recreate early 20th-century rural living. The farm remains fully operational, so you can feed the livestock, collect eggs and pick vegetables in the garden with fellow volunteers. Groups can register for classes to learn period-accurate cooking, sewing and canning techniques, and visiting agriculture experts can provide guided tours of the property to explain farming methods.
Originally land-granted by President Martin Van Buren in 1837, Kelsay Farms in Whiteland is now in its sixth generation of ownership and welcoming to groups equipment room. Children in your group will love the Moo Choo Express train ride and Bale Mountain play structure, while adults can sing at "dairyoke."
The early settlers of Switzerland County were the first Americans to cultivate wine grapes, and the tradition remains strong at wineries along the Ohio River Valley in southeastern Indiana. Together, they constitute the Indiana Wine Trail—seven unique vineyards that welcome groups for tastings and cellar tours. The region's soil is especially Winery, Native American Blush fruit wine at Lanthier and aromatic Chambourcin at Ertel Cellars. Several of the wineries partner with nearby bed and breakfasts, where groups receive weekend accommodations along with souvenir bottles to bring home. For groups interested in beer or spirits, numerous itineraries like the South Shore Brewery Trail, Bloomington Ale Trail and Indiana Distillery Trail showcase the state's best creations.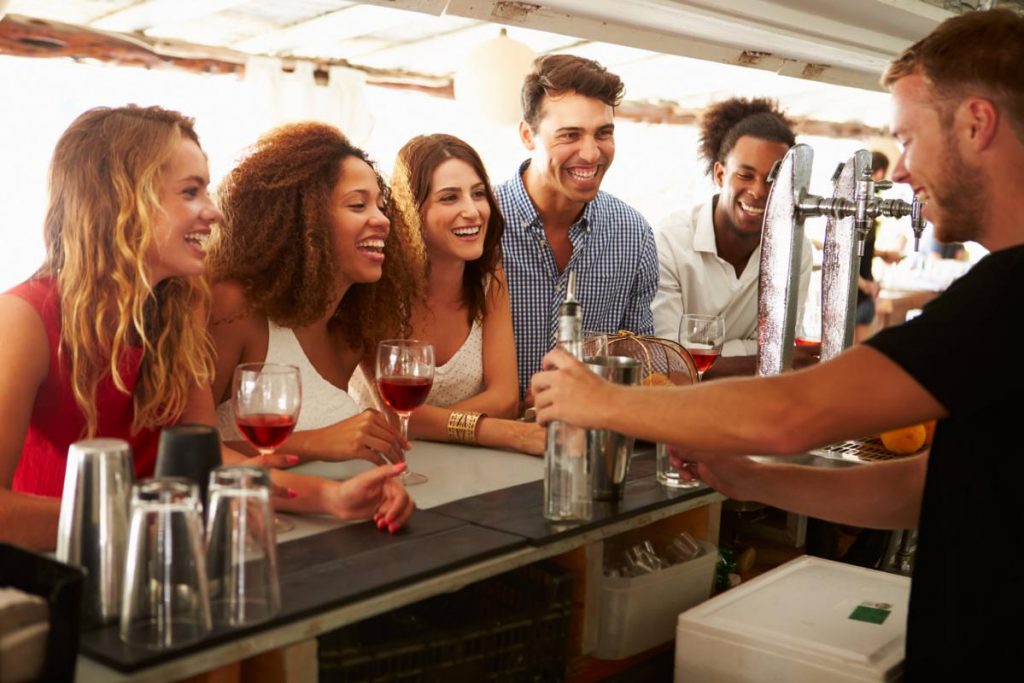 Planning your group tour can be incredibly stressful, so recapture some serenity with a visit to The Lavender Lane in Rome City. This secluded farm harvests the purple plant known for its therapeutic qualities, and employees will discuss its use as a sleeping aid, anti-depressant and stress reliever. While June is peak bloom season, friendly guides throughout warm weather months offer tours through the field and discuss lavender harvesting and its many medicinal uses. Tours conclude at the farm store, where you can purchase candles, potpourri and lavender honey created from on-site hives.
If your group wishes to make agritourism the focus of its entire trip, consider following an itinerary designed by Indiana Foodways Alliance. These 19 "trails" intersect the entire state and suggest stores and restaurants that fit a particular culinary theme, such as chocolate, Italian and barbecue. Of particular interest for agritourism groups is the Farm to Table Trail, which includes orchards and bakeries among its nearly two dozen stops. Along the way, your group will sample locally sourced sandwich meat at Rail Epicurean Market in Westfield, hearty Amish cuisine at Blue Gate Restaurant and innovative beer on tap at South Bend Brew Werks.
This is only a small batch of options you can consider for your Indiana tour. Hundreds of farms, orchards and restaurants featuring locally sourced ingredients populate the state, so you'll be certain to find the perfect agritourism attraction for your group.