East Region
American Gothic Visits Whitney Museum
New York
The upcoming Grant Wood retrospective at New York's Whitney Museum of American Art will reassess the career of an artist whose most famous work, American Gothic, will be making a rare voyage from the Art Institute of Chicago for the occasion. Titled Grant Wood: American Gothic and Other Fables, the exhibition (March 2 through June 10, 2018) will be only the third survey of Wood's work outside the Midwest since 1935. Wood's romanticized depictions of a seemingly more innocent and uncomplicated time elevated him into a popular, almost mythic figure celebrated for his art and promotion of Regionalism, the representational style associated with the Midwest that dominated American art during the Depression.
Salisbury Honors Folk Music
Maryland
One of America's largest, most prestigious and longest-running celebrations of traditional arts is the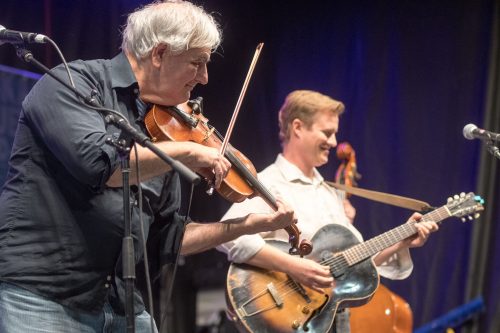 National Folk Festival. It will bring as many as six stages of continuous music, a dance pavilion, traditional crafts, regional food, storytelling, parades and folk life demonstrations to downtown Salisbury. This outdoor event is free to the public Sept. 7-9, 2018.
International Spy Museum to Double in Size
DC
Construction is underway on a new permanent home for the International Spy Museum in Southwest DC's L'Enfant Plaza. Set to be completed in fall 2018, this 140,000-square-foot museum will provide more than
double the floor space of the existing building. New resources for educational programming include a lecture hall/theater and multifunction event space with sweeping views of DC.
Abbe Museum Announces New May Event: Indian Market
Maine
The Abbe Museum in Bar Harbor will host the new three-day Indian Market in May 2018. Juried Indian art shows are rare in the Northeast and will draw artists from around the country. In addition, 2018 will mark the 25th anniversary of the Native American Festival and Basketmakers Market held in Bar Harbor each July.