Roam and revel in all the ways you can take to the water in Wisconsin
Although Wisconsin might not be the first state we think of for a waterfront vacation, consider this: three sides of the state kiss the water in big and beautiful ways. To the north is Lake Superior and the rugged Northwoods. To the east are the bustling communities and sandy beaches of Lake Michigan. To the west are charming burgs along the Mississippi and St. Croix rivers. All of it represents hundreds of miles for waterfront wandering, and that is in addition to thousands of pretty inland lakes and navigable streams.
Get onto the water with a kayak, canoe or paddleboard. Take a seat for a scenic cruise, especially at sunset, and perhaps add cocktails or a meal while afloat. Stroll on a paved or planked riverwalk to leisurely explore the heart of cities large to small, including Milwaukee, Green Bay, Beloit and Wisconsin Dells. Swim, sunbathe, hike or simply linger at a lakefront café. Dozens of lighthouses in Wisconsin still stand as nautical beacons, especially along Lake Michigan. Door County's 11 lighthouses is the highest concentration within the state. At the 1888 North Point Lighthouse in Milwaukee's Lake Park is a museum of lighthouse history and 84-step tower to climb.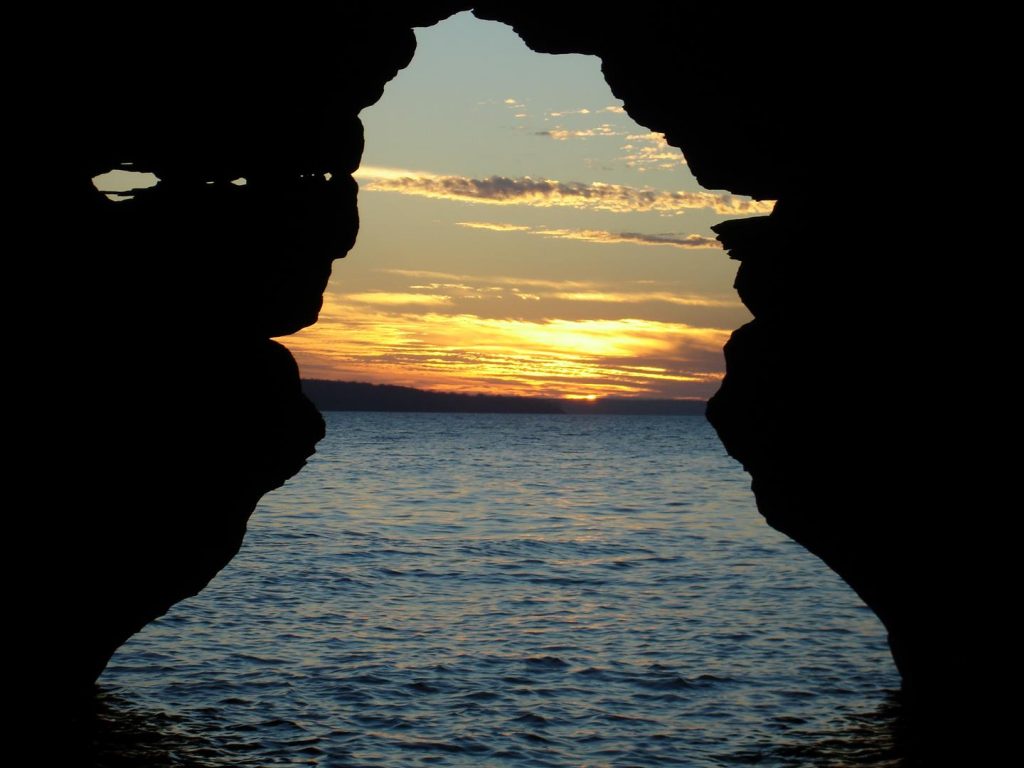 North Beach in Racine (next to the city's lakefront zoo) and Bradford Beach in Milwaukee are certified Blue Wave beaches, an indication of cleanliness and environmental quality. Apostle Islands National Lakeshore beaches, on Lake Superior and near Bayfield, earn this same elite designation from the Clean Beach Coalition. See lakefront cityscapes through Edelweiss Cruises and Boat Tours in Milwaukee; some of these narrated trips veer onto the Milwaukee River downtown as well.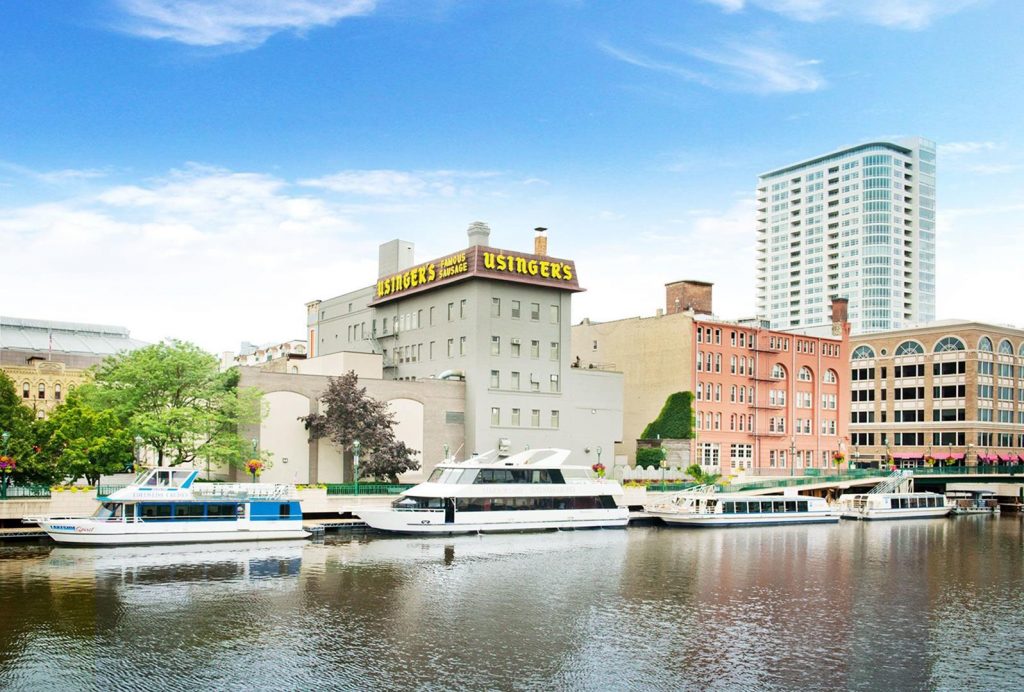 Learn about Lake Michigan history at the Wisconsin Maritime Museum in Manitowoc, Rogers Street Fishing Village in Two Rivers and the Door County Maritime Museum in Sturgeon Bay. For a Lake Superior education, board Madeline Island Ferry in Bayfield and find the island's nautically rich museum, or get acquainted with lake lore at the Northern Great Lakes Visitor Center outside of Ashland.
Stationed in Superior is the S.S. Meteor, the world's last above-water whaleback ship. Excursions with Apostle Islands Cruises get close to Lake Superior's spectacular sea caves, whose windswept and dramatic formations are photographed in all seasons. Another option is to kayak to the sea caves. Legendary Waters Resort in Red Cliff is a popular lakeside spot for beginning the adventure.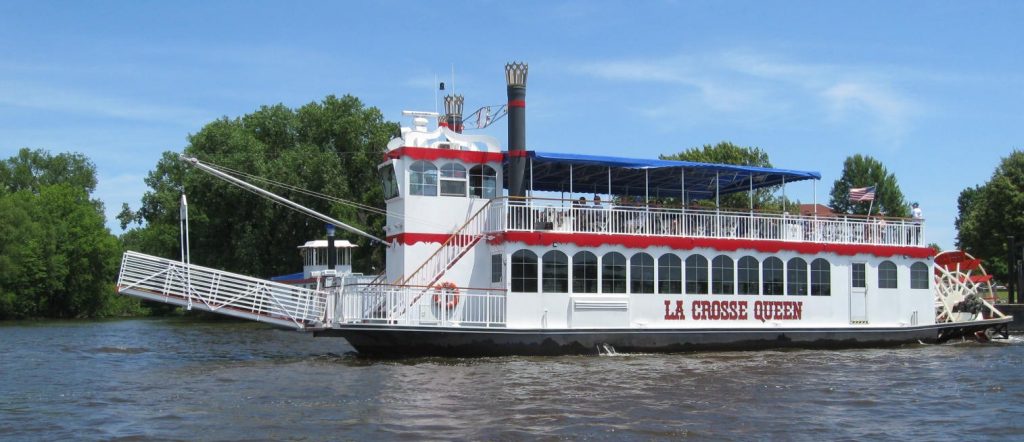 To experience completely different waterfront rhythms, follow the Great River Road along 250 miles of Wisconsin and see the Mighty Mississippi at work and play. A narrated ride on the La Crosse Queen, an authentic paddlewheeler, mixes nature and history lessons at a leisurely pace. Add an overnight in La Crosse, whose downtown is awash with riverfront dining, lodging and entertainment. Sixty miles south and past 600-foot-tall bluffs is Prairie du Chien, Wisconsin's second-oldest city and home to the riverside Villa Louis Historical Site, where costumed guides turn back the clock to the 1890s and immerse visitors in everyday Victorian living. Beautiful bluffs of sandstone etch the terrain inland too, particularly in and near Wisconsin Dells. That is where an Original Wisconsin Ducks ride on an historic amphibious vehicle traverses land and water. Tours began in 1946 after the ducks were retired from transporting World War II troops and supplies between ship and shore. No fleet of these wartime vehicles is larger.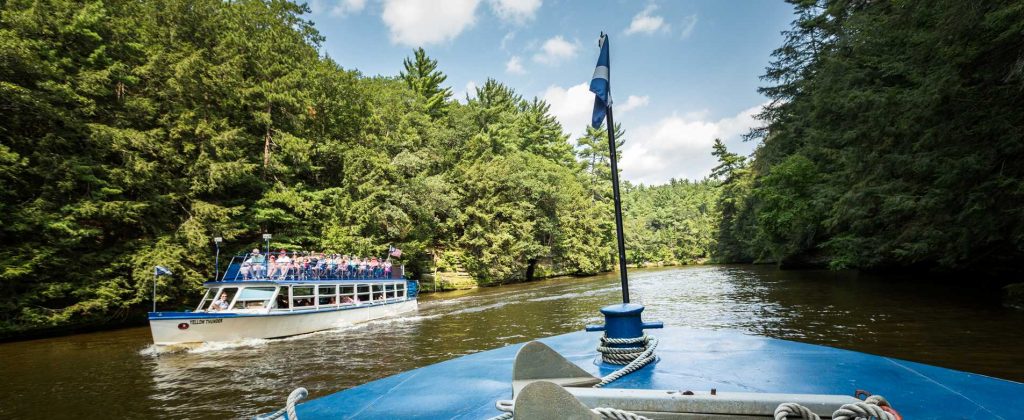 Dells Boat Tours get close to dramatic rock formations, let passengers disembark and sometimes add dinner at sunset. Choose an Upper Dells or Lower Dells route: The two are separated by a Wisconsin River dam. Also in the Wisconsin Dells is the Tommy Bartlett Show, a water-skiing entertainment experience that has been thrilling Dells visitors since 1952. Performers create synchronized waterskiing formations, do incredible flips on a jet-propelled FlySki and jump over floating obstacles. Group rates are available for parties of 20 or more, and the show pairs perfectly with a Wisconsin Dells itinerary. In Madison, three lakes – Monona, Mendota and Wingra – lull and engage visitors. Rent a paddleboat or canoe for a quiet encounter with nature on Lake Wingra.
Take a Betty Lou Cruise as a pleasant introduction to the two larger bodies of water; go for just the sightseeing or add a themed meal. The State Capitol is Madison's tallest landmark, but more recent architecture – Monona Terrace Community and Convention Center – is a reminder that you're in Frank Lloyd Wright country. Monona Terrace, on Lake Monona, was designed by Wright but not built until decades after the architect's death.
It is possible to walk around the lake in Lake Geneva, where the lakeshore path is 21 miles and passes one gorgeous mansion after another. Another way to see the opulence and hear the stories behind the structures is through Lake Geneva Cruise Line. Tours of the 13-bedroom and blufftop Black Point Estate, a beer baron's family getaway in the 1880s, begin with a Lake Geneva Cruise Line ride. It is a reminder that this city is where many of Chicago's richest businessmen vacationed.
The vibrant vibe in Lake Geneva is in bold contrast to Horicon Marsh, a federal-and state-protected sanctuary for hundreds of species of birds. The nation's largest cattail marsh is roughly 14 miles long and up to five miles wide. North of Geneva is Delavan Lake, which guests can admire during a stay at Lake Lawn Resort. A ride on the 76-foot Lake Lawn Queen includes views of five Frank Lloyd Wright-designed homes and the opportunity for a catered meal on the open-air deck.
Horicon Marsh Boat Tours uses pontoon boats to guide visitors into the swampy oasis, which is a tranquil habitat for a complex ecosystem. Visit Horicon Marsh Education & Visitor Center for additional details. A short drive north is Lake Winnebago, the largest inland lake in Wisconsin and an unusual fishing destination because of the robust sturgeon population, enough for a spearing season in winter. Stop at Lakeside Park in Fond du Lac or Menominee Park in Oshkosh to get better acquainted with the lake.
Lake country is nearly everywhere in Wisconsin, and that includes the Northwoods community of Minocqua, where anglers cast for bass, pike, walleye and muskellunge on the area's 2,300 bodies of water. The locals call it "Nature's Original Waterpark" because of the lovely range of settings and activity: waterskiing, fishing, swimming, boating and paddling. Public beaches and boat access are plentiful too – more proof that the Badger State is a water lover's dream destination.