Theaters and other live performance venues throughout the state provide group tour planners with crowd-pleasing options
Whether your group is looking for Broadway musicals, classical concerts, ethnic entertainment or just a lot of laughs, Wisconsin stages deliver. Indoors or outdoors, matinee or evening performance, mainstream fare or something a little quirky—the choices are many. Some places combine the show with a meal, an all-in- one arrangement that tour organizers always appreciate.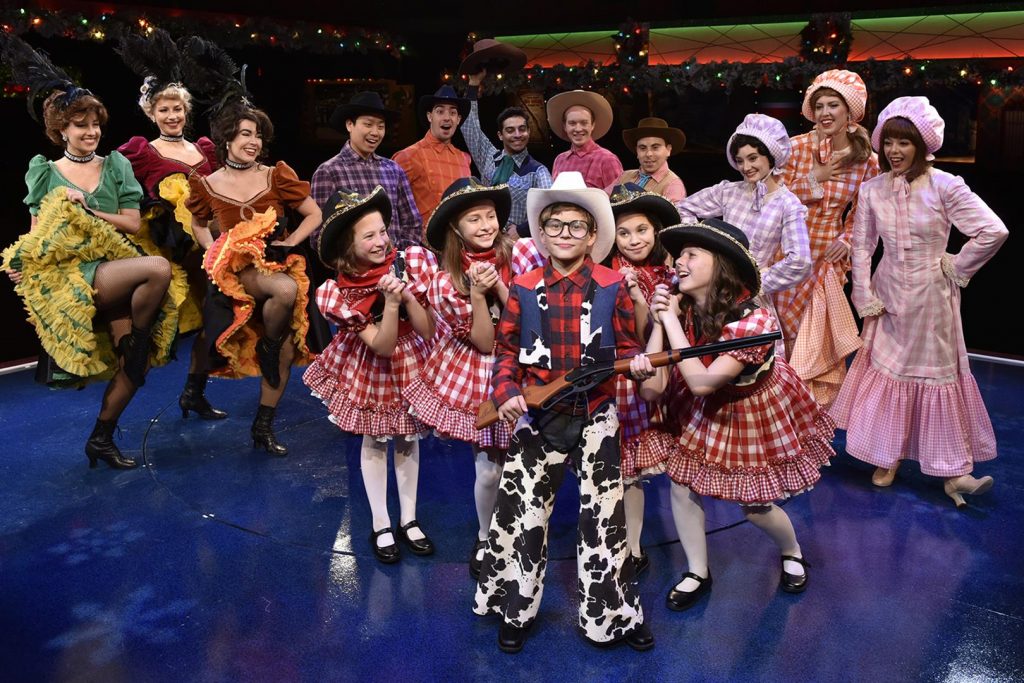 The Fireside Dinner Theatre in Fort Atkinson, for decades a staple of motorcoach tours in south-central Wisconsin, embraces groups with open arms. A destination in itself, The Fireside offers not only a 1,000-seat restaurant and 700-seat theater-in the-round but also four gift shops and a bakery. Fine dining, old-fashioned hospitality and Broadway-quality productions make the Klopcic family's pride and joy one of the Midwest's premier meal-cum-entertainment attractions. The Fireside's 2020 playbill features lunchtime and dinnertime performances of Saturday Night Fever, Guys & Dolls, A Mighty Fortress is Our Basement (The Church Basement Ladies series), What Happens in Vegas, Rodgers & Hammerstein's Cinderella, Joseph and the Amazing Technicolor Dreamcoat and Irving Berlin's Holiday Inn. Nice little touches: Your SHOWTIME in group's presence is announced in the theater, and there are cookies for the trip home, compliments of the bakery.
Dinner with a show is also on the docket at Rosewood in Delavan, a community in the Lake Geneva area. Lunch, brunch and dinner packages (with choice of plated or buffet menus) include a cabaret show by entertainers Mark and Gretchen Hladish and Jo Hodgins. Among the many themed shows staged throughout the year are Cruisin' (favorites from the '50s and '60s), Heart and Soul (love songs from the past and current artists like Michael Bublé), Salute to Broadway and Christmas Remembered. Groups of 35 or more may choose their show.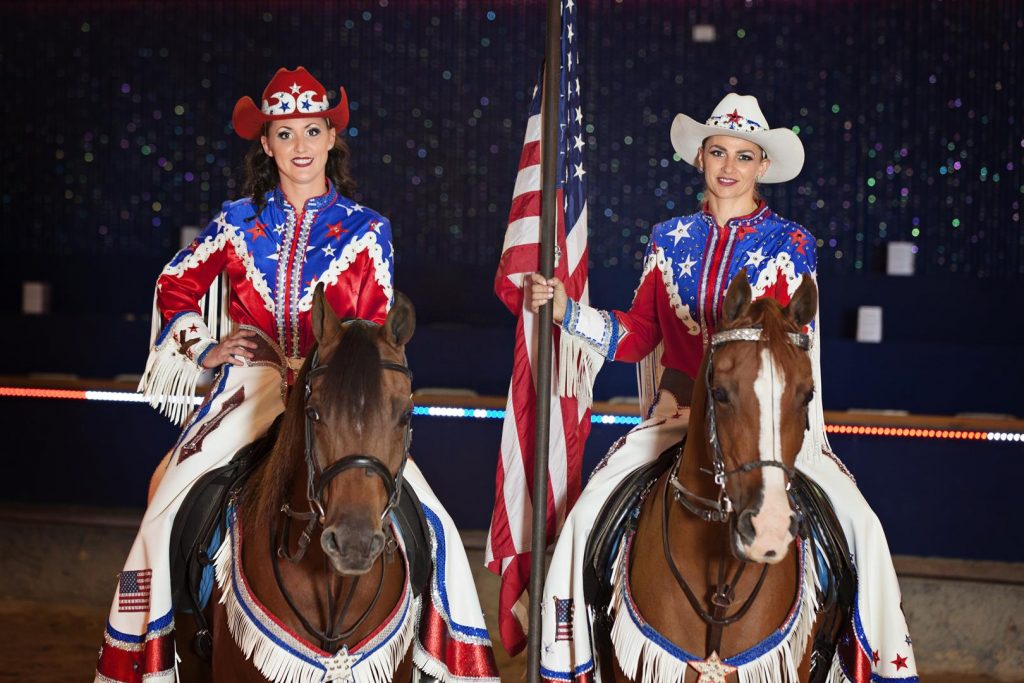 Dancing Horses Theatre, also in Delavan, presents dazzling spectacles of equestrian artistry. Horses in a variety of breeds perform with exacting precision alongside their trainers in a 90-minute show that concludes with Dancing Waters, which features hundreds of water jets choreographed in a kaleidoscope of changing lights. Special holiday shows are available from November to January. Packages include the performance, a meal and an exotic bird show with parrots singing, roller skating and playing basketball. On backstage tours, visitors meet the trainers and horses up-close.
The Marcus Center for the Performing Arts, a cultural magnet in downtown Milwaukee, is home to the Milwaukee Symphony Orchestra, Milwaukee Ballet Company and Florentine Opera Company. It also hosts touring Broadway shows, with this year's line-up including The Lion King, My Fair Lady and Miss Saigon.
Numerous outdoor entertainment options await groups touring Milwaukee in the summer. Rousing ethnic entertainment draws crowds to Festival Park during events like German Fest (July 24-26, 2020) and Irish Fest (August 13-16, 2020). Summer visitors also flock to the Wisconsin State Fair (August 6-16, 2020) in West Allis, where 30 free stages showcase top local bands and national headliners.
Eastern Wisconsin's Door County peninsula is well known for its scenery, culinary treasures and recreational activities, but live theatrical and musical performances can also be part of the mix on your next itinerary. Did you know that this forested finger of land jutting into Lake Michigan is home to America's oldest resident summer theater?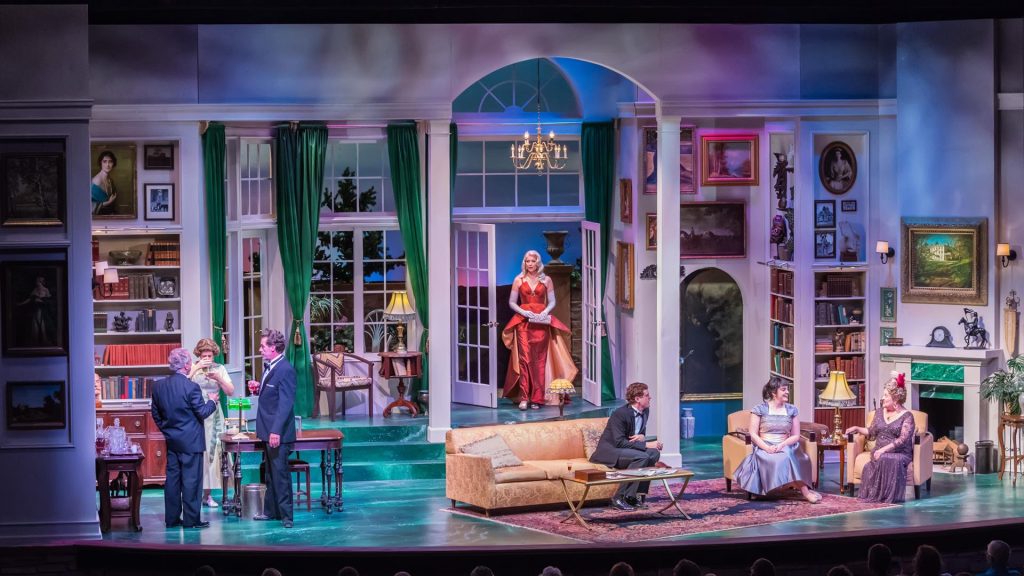 Since 1935, the Peninsula Players of Fish Creek has been pleasing audiences with comedies, dramas and musicals. In a pretty garden setting overlooking the waters of Green Bay, the company offers five plays each season (late June to mid-October) in a fully covered theater with side walls that raise or lower depending on the weather. Guests in autumn appreciate the heated floor. Play-goers often come early to stroll along the shore, enjoy a picnic or admire the sunset over a drink in the Beer Garden.
Northern Sky Theater is a summer theater experience outdoors under the starry sky located in the beautiful Peninsula State Park in Door County. Only original musical shows are presented that have been created specifically for Northern Sky audiences. Shows are performed here before being seen anywhere else. In the fall season, head indoors to enjoy an original show at the new Creative Center Gould Theater.
Birch Creek Music Performance Center in Egg Harbor, on the campus of a music academy centered around an old dairy barn with exceptionally fine acoustics, is another entertainment option in Door County. Percussion/steel band, symphony and Big Band jazz concerts are given in the 380-seat venue from mid-June to mid-August by students and nationally and internationally renowned musicians.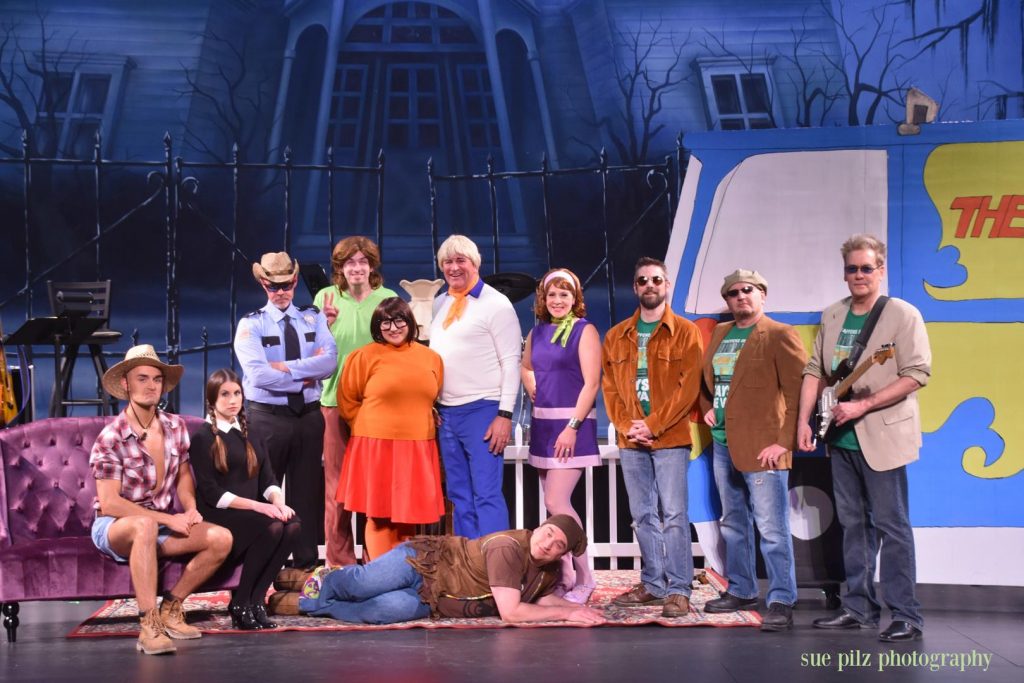 Groups in Green Bay will laugh their heads off at one of the all-original musicals created by Let Me Be Frank Productions. Fusing elements of Saturday Night Live sketches and pop concerts, the shows take place in downtown's historic Meyer Theatre. Sputnik Manitowoc, one of six shows scheduled for 2020, tells the story of a piece of Russia's Sputnik satellite that falls on Manitowoc in 1962—the Russians want it back and send their best to retrieve it; music is from the early 1960s In the Wisconsin Dells, the Palace Theater presents Broadway-quality fare, headliner concerts, and tribute shows honoring great artists and bands of the past on its 48-foot stage. Highlights in 2020 include the comedy Moon Over Buffalo (January 15-March 8), Legally Blonde—The Musical (May 20-August 30), Dirty Rotten Scoundrels—The Musical (March 3-May 7), Dial M for Murder (September 5-November 1) and Beauty and the Beast (November 11-December 29). The dinner theater (a three-course meal is served directly to your seat) is located across from Wilderness Hotel & Golf Resort, the country's largest waterpark resort.
Dinner-and-show packages also are available at Paul Bunyan's Cook Shanty & Dells Lumberjack Show. World-champion athletes compete in chopping, sawing, log rolling, axe throwing and other events, all of which are derived from workday lumberjack skills. Fried chicken, buttermilk donuts and other hearty fare are served family-style in pine log dining rooms decorated with logging camp artifacts and fixtures.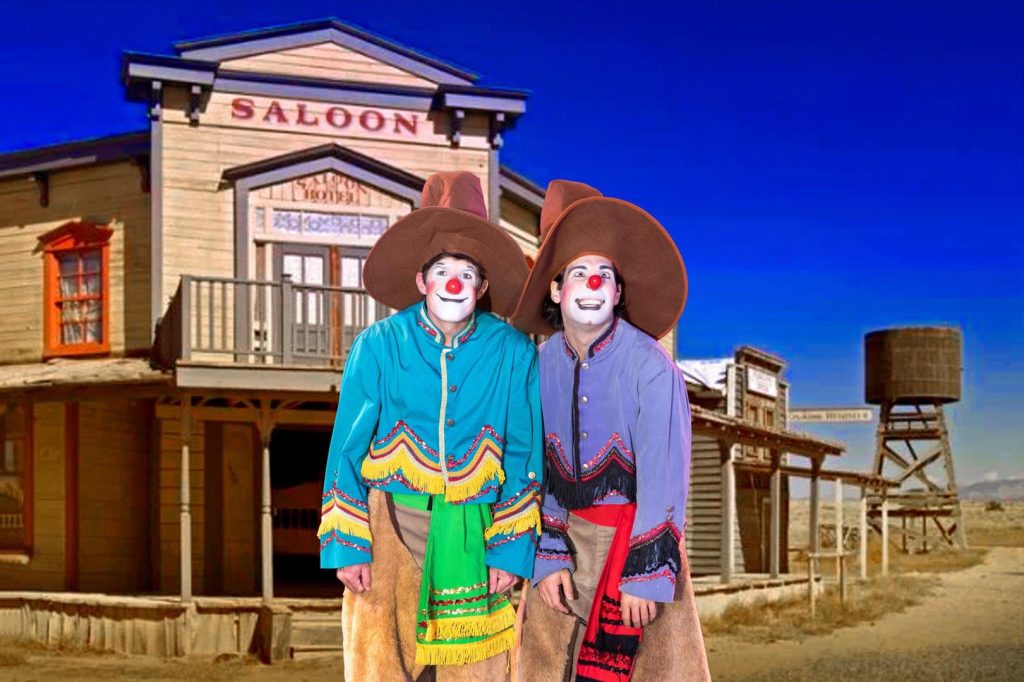 In neighboring Baraboo, audiences can watch live performances at venues that recall the town's legacy as the former winter quarters of the Ringling Bros. Circus and base of operations for other circuses early in the 20th century. Circus World, a themed attraction set on the banks of the Baraboo River, offers Big Top performances every summer, complete with elephants, horses, dogs, clowns, acrobats, jugglers and aerialists. "Go West!" is the name of its Western-themed show in 2020. On the third weekend in July, live performances and other festivities will draw thousands for Baraboo's Big Top Parade and Circus Celebration, an annual event. The parade (Saturday, July 18, 2020) will pass downtown's Al. Ringling Theatre, built in 1915 by the eldest of the world-famous Ringling brothers. The beautifully restored playhouse features live touring shows, classic films, local theater productions, facility tours and demonstrations on its Mighty Barton Organ.