Wyoming's Cheyenne, Chugwater, Hartville and Casper offer historic sites and things to do only found in this beautiful part of the state
The Itinerary at a Glance
View actual trails and Wyoming's role in the great westward migration. At historic sites, delve into the state's history, including its role in women's suffrage and military history. Visit one of the last remaining citizens legislatures in the United States, dating back to 1888. Choose right, and you can experience breakfasts, lunches and dinners that stand tall as memories of the West. 
Duration: 3 Days
Don't-Miss Historic Wyoming Activities:
Wyoming State Museum
For Laramie National Historic Site
Oregon Trail Ruts State Historic Site
An evening in a covered wagon
National Historic Trails Interpretive Center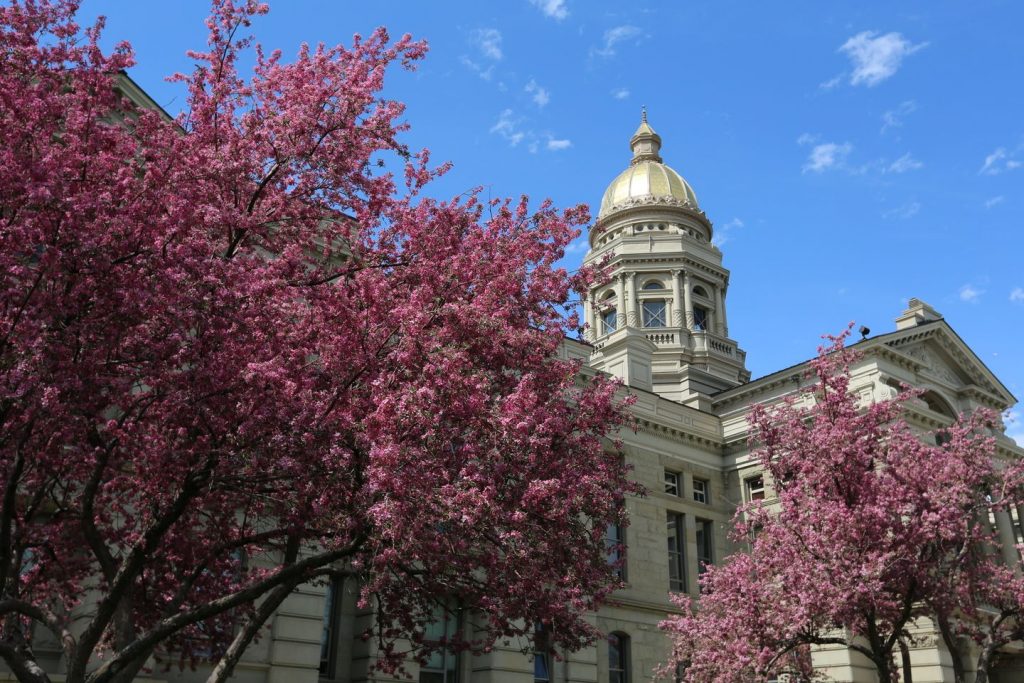 DAY 1: Explore Wyoming history in Cheyenne
Entering Wyoming heading north on I-25 out of Denver, stop at Exit 4 and visit the Southeast Wyoming Welcome Center. Through interactive displays, visitors get an introduction to all corners of the state. (For more things to do, explore our Wyoming Itinerary Guide.)
Next, head to the state's capitol, Cheyenne. Established in 1895, the Wyoming State Museum's permanent exhibits explore Wyoming's past with more than a dozen fun, educational exhibits featuring human history, major industries, wildlife, landscapes and paleontology. Temporary exhibits of Wyoming artists are highlighted in a changing gallery. This is a must stop for all ages.
One of 20 state Capitols designated as National Historic Landmarks, Wyoming's Capitol has a history that dates back to 1888 and is one of the last remaining citizens legislatures in the United States. In 1869 in the Historic Supreme Court Chamber, representatives enshrined women's right to vote within the Wyoming State Constitution. The first state to do so made this one of the most historically significant chambers in the country. The building features a bronze statue of Ester Hobart Morris, the first female justice of peace in the United States, another Wyoming first. (Explore Cheyenne's wild west past on your next visit.)
Depart for Chugwater, about a 40-mile drive. Enjoy an early dinner at the Stampede Saloon and Eatery. The western atmosphere along with great meal options makes for fun dining.
Depart for Torrington, which is about 50 miles away. Check in at one of Torrington's group-friendly flag hotels.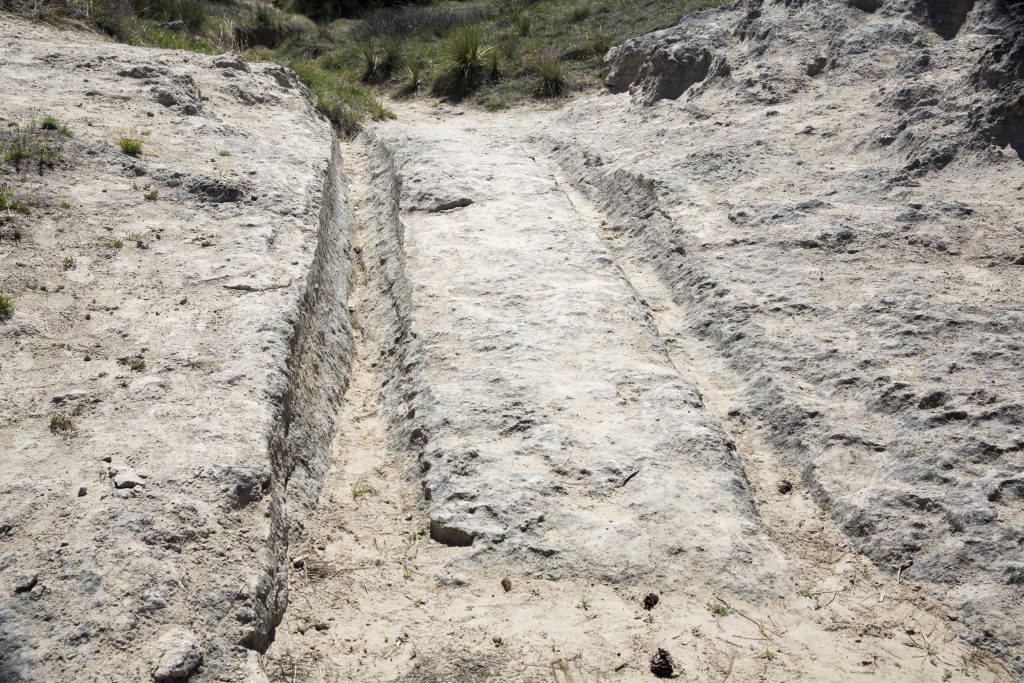 DAY 2: Historic Wyoming museums, trails and restaurants
After breakfast, depart for the short drive to Fort Laramie.
Originally established as a private trading fort in 1834, Fort Laramie had a storied history as a military garrison before its closing in 1890. Fort Laramie National Historic Site tells the story of the "grand old post." The Lakota traded buffalo robes for manufactured items through the 1840s. Emigrants began arriving on their way to Oregon, California and the Salt Lake Valley. The military arrived in 1849 playing a critical role in the Indian Wars and treaty negotiations with the Northern Plains Indian Nations.
Depart for the 20-minute drive to Hartville. Enjoy lunch in Wyoming's oldest bar: Miners and Stockmen's Steakhouse. Located in the former mining town of Hartsville, it was opened in 1862. Enjoy a great meal, while learning about this historic area, which dates back to the Paleo-Indians.
Register Cliff State Historic Site in Guernsey was an important overnight stop along the California, Oregon and Mormon trails. Many travelers signed their names, dates and messages into the soft sandstone cliffs, many of which are still visible.
Experience the best-preserved evidence of the great overland migration to the west at the Oregon Trail Ruts State Historic Site. The wear of thousands of wagon wheels is clearly visible. In some places, the impressive ruts are five feet deep, clearly showing the struggle the emigrants endured going from river bottom land to the rugged landscape of the high plains.
Travel an hour and 35 minutes to Casper for the night. Spend the evening in covered wagons or on horseback for a wild west dinner adventure on an actual historic trail. Enjoy a delicious Dutch Over dinner, including "Conestoga Cobbler." Your Historic Trails West host promises a true western adventure.
Day 3: More Historic Wyoming Things To Do
After breakfast, head to the National Historic Trails Interpretive Center, which captures the real-life drama of the more than 400,000 pioneers who followed the Oregon, California, Mormon and Pony Express Trails. Many of the hands-on exhibits relate to the legendary figures of Western history.
Casper's central location is perfect for extending your group's visit in Wyoming, the Equality State. For more history-related Wyoming experiences, visit Carbon County
For activity ideas for your next trip Subscribe for FREE to our newsletter.
Request Information from Travel Wyoming