Experience wild mustangs, preserved natural resources, hot mineral springs and plenty of charming restaurants in Big Horn, Wyoming
The itinerary at a glance
As you travel between Yellowstone and Devils Tower, take a journey through time in Wyoming's Big Horn Basin with a variety of things to do. Witness wild mustangs roaming and help support their advocacy at the same time. Visit a recreation area free of human disturbances. Discover 10,000 years of rich, cultural history from ancient mammoth hunters through early settlers. Experience the healing powers of mineral hot springs. Visit with the dinosaurs at a place where the past is brought to life through exciting exhibitions.
Duration: 3 Days
Not-to-be-missed Big Horn eateries:
Queen Bee Gardens
4 Corners
Brandin' Iron Restaurant
One Eyed Buffalo Brewing Company
DAY 1: Wild horses, scenic views, history lessons and more things to do on your first day in Big Horn, Wyoming 
Begin your day in Bighorn, Wyoming with sweetness at Queen Bee Gardens. The family-owned shop has been turning their honey into delicious candy since 1976.
Wild horses still roam freely in the Pryor Mountains. The herd is special because of its Colonial Spanish American heritage. For nearly 200 years, these horses have been present in this area. The Pryor Mountain Wild Mustang Center is dedicated to preserving the future of the wild horses of the Pryor Mountains.
Lunch at 4 Corners, a favorite of Lovell locals.
Straddling two states the Bighorn Canyon National Recreation Area offers visitors an opportunity to experience the preserved natural resources and scenic features in an environment largely free from human-caused disturbances. Stop by the Bighorn Canyon Visitor Center to learn more about the area before doing a windshield tour that includes the Two Eagle Interpretative Trail.
You've seen Bighorn Canyon from the top, now it's time to join Hidden Treasure Charters to travel up the Bighorn Canyon River and learn about the wildlife, geology, ecosystem and history of the area.
Check in at a Lovell group friendly hotel before having dinner at the Brandin' Iron Restaurant. It is well known for its food and service.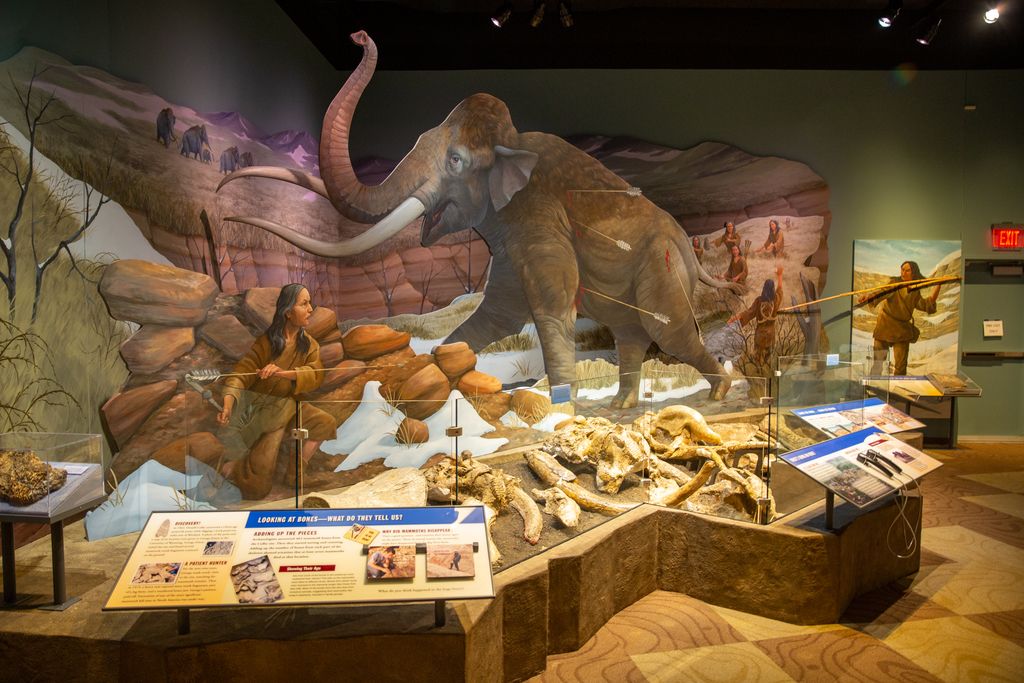 DAY 2: Explore Big Horn Wyoming past and present
South from Lovell, take a journey to Medicine Lodge State Archaeological Site, an area with more than 10,000 years of continuous occupation. Enjoy a walk along the trail to see pictographs and petroglyphs directly associated with human habitation sites for thousands of years, including an 1881 homestead that was originally a working cattle ranch. It's about 40-minutes to Ten Sleep.
Enjoy lunch in Ten Sleep Saloon and Restaurant. Ten Sleep is a little Western town with a big heart. After lunch, it's about a 30-minute ride to Worland.
The Washakie Museum and Cultural Center in Worland brings the past to life using fascinating permanent exhibits and a rotating gallery to portray the historical people of the Big Horn Basin and their environment. The museum offers one of the finest interpretive centers for local human history with plenty of things to do, from ancient mammoth hunters through early settlers, as well as the geology, archaeology and paleontology of the area. 
It's about 45 minutes to Thermopolis and the Hot Springs State Park. End your day along the Big Horn River where the water from the mineral hot springs flow at 135 degrees Fahrenheit into the river. The healing waters of the area's mineral springs attracted dinosaurs, prehistoric migratory people, Native American tribes, Western settlers, and now travelers visiting and crossing Wyoming. Native Americans believed the water contained therapeutic power.
Check into a Thermopolis flag or local hotel, before enjoying dinner at One Eyed Buffalo Brewing Company. It's fun and a great spot to enjoy a delicious dinner, locally brewed beer and some good ole Western hospitality.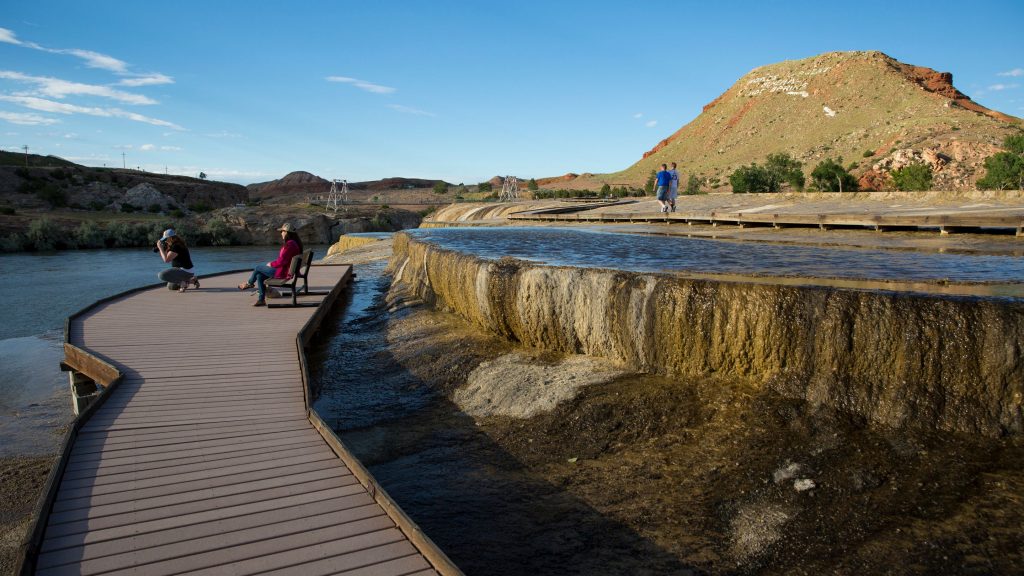 DAY 3: Fossils galore and additional Big Horn activities
Breakfast and hotel checkout.
This world-class Wyoming Dinosaur Center displays one of the largest and most unique fossil collections in the world and its 130 dig sites have some of the richest fossil-bearing strata in the western United States. Take the short 10-minute ride to the Something Interesting (SI) quarry for a Dino De-Tour that begins with a brief interesting introduction. The SI was discovered 20 years ago and remains an active site.
Legend Rock State Petroglyph Site is 29 miles northwest of Thermopolis and has more than 92 prehistoric petroglyph panels and over 300 petroglyph figures. Placed on the National Register of Historic Places in 1973, Legend Rock is already a world-renowned petroglyph site. Legend Rock has been a sacred site for Native Americans of this region for thousands of years. Depart from your journey back in time with fond memories. From here, your group is in a position to continue on to many of Wyoming's other great destinations, including experiencing one-of-a-kind adventures and old Western charm. 
For more travel content, you can Subscribe for FREE.
Request Information from Travel Wyoming