I met Bob Cline in the early 2000s. He owned a trade show business called the Great American Road Show, a group leader event that traveled to different cities twice a year. I was looking for an outlet to promote Leisure Group Travel and Bob offered me a booth if I agreed to come to Youngstown, Ohio on my own dime, attend his show and not say bad things about him.
With that, the stage was set for over a decade of horse trading. While he divested of the Road Show in 2007, his wholesale tour business, U.S. Tours is alive and well. What I admire about Bob is that he's always willing to try new things, test new concepts and push the needle. Through these years, I'm proud to call Bob not just a colleague, but a true friend.
I caught up with him fresh off his latest endeavor, Welcome Home Vietnam, a parade he conceived and organizes in Pigeon Forge, Tennessee to honor Vietnam War Veterans. With our history, and his entrepreneurial spirit spilling over, he seemed an ideal candidate to launch a new interview series on LeisureGroupTravel.com.
What drove you to create the Welcome Home Vietnam event?
I was at a trade show enjoying dinner with Pamela Huey and C.B. Smith of Pigeon Forge and we started brain storming, looking for a new event, a new niche.  This concept may have been sparked from Pamela's family and their personal experiences from the war.  But whatever the catalyst, it kind of napalmed into positive energy and we had a format established before dessert.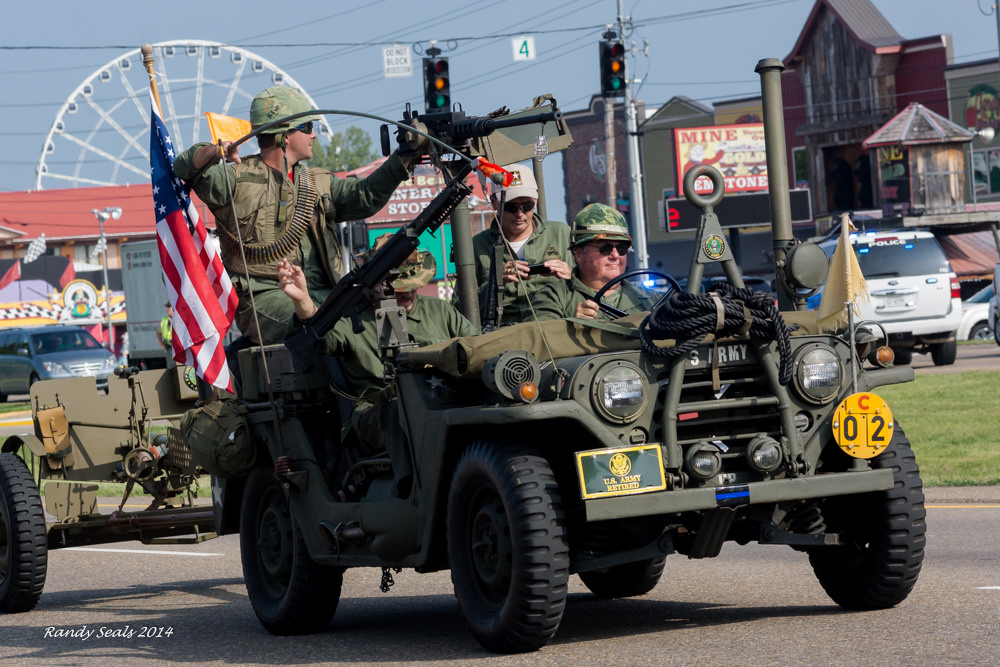 To a great degree this was profit motivated as are all tours and theatrical experiences, but the idea of providing a long overdue Welcome Home for these American Soldiers had a real warm feeling to it.  These men were spit on and called vile names on returning home.  I'll never forget last year when a man told me he landed at O'Hare, (he had been shot in both legs) Hippies actually beat him with his own crutches. He was 19 years old.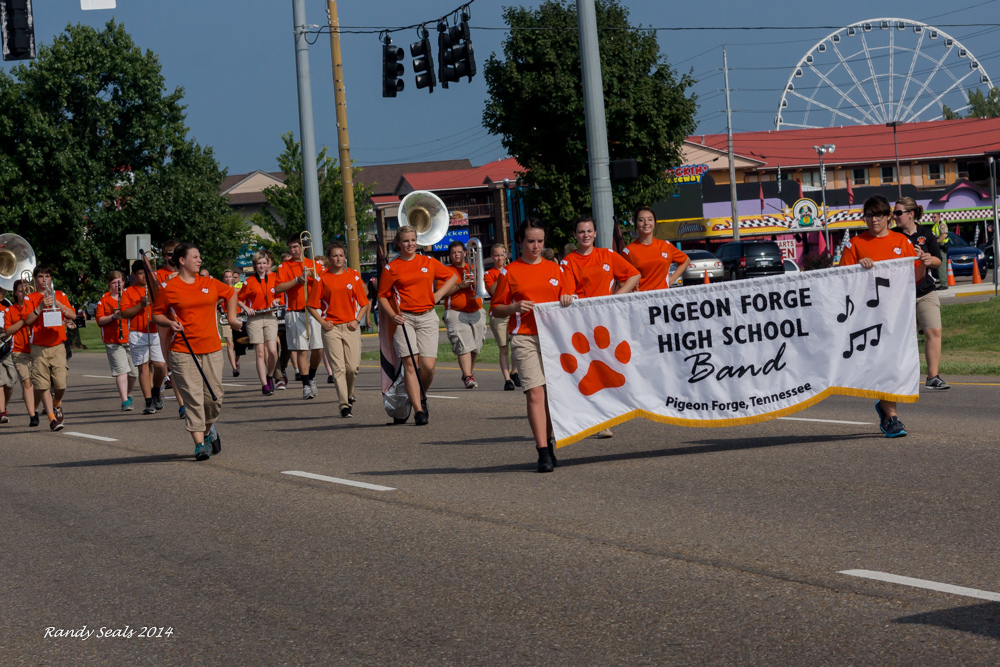 This year is the beginning of a 10 year celebration commemorating the Vietnam War's 50th Year and the more of these men and women I meet, the more I listen to their stories, the less important the profit  is.
You were honored with a certificate for Bob Cline Day in Pigeon Forge – how's that feel?
Well, it was a surprise, a proclamation naming the day for me?  Truth is after the Welcome Home Parade, and seeing the emotions generated in these old soldiers:  the pride, the tears, the memories both good & bad.   I can honestly say I didn't do anything to compare with they did at an average age 19, I looked at them and said "Men, this is for you."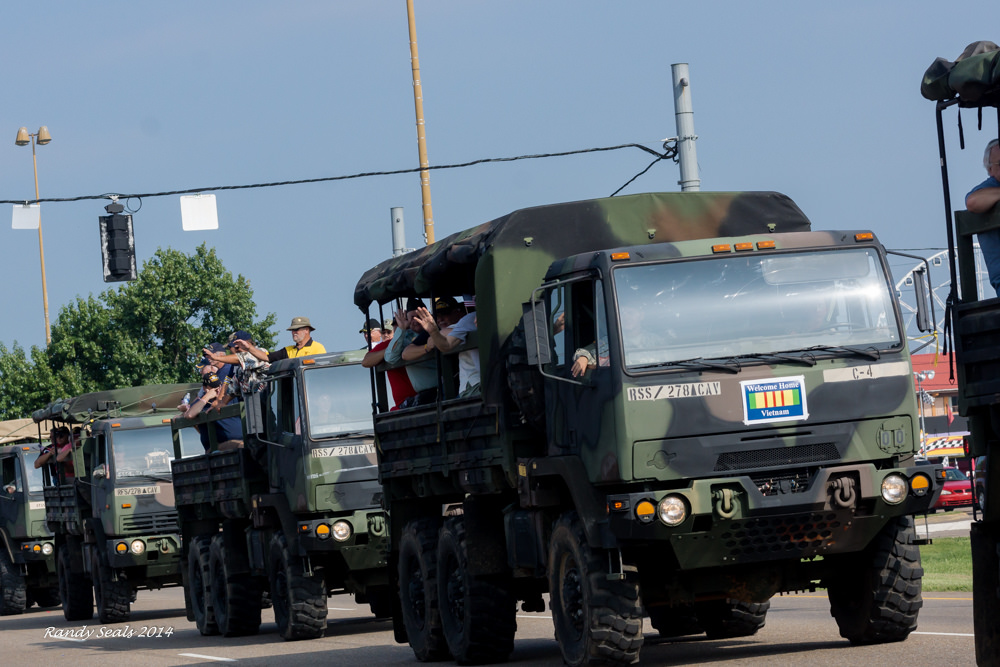 I will admit to a great sense of satisfaction, it is nice.  But knowing that my efforts are helping American heroes is bigger.   Twice I've had women tell me that because of this event, their daddies are opening up and discussing the war.  One is actually getting the help he refused for more than 40 years.   When you discover that you have actually helped someone like this, a certificate kind of pales in comparison.
But, if there is an honor to be given for producing this, the City of Pigeon Forge should share the award rather than grant it. Closing the Parkway for this Parade, using City Services for this purpose, theaters producing unique and special tributes, restaurants and hotels offering special discounts, why this was a Mountain Village effort and they too should be proud of what we have done.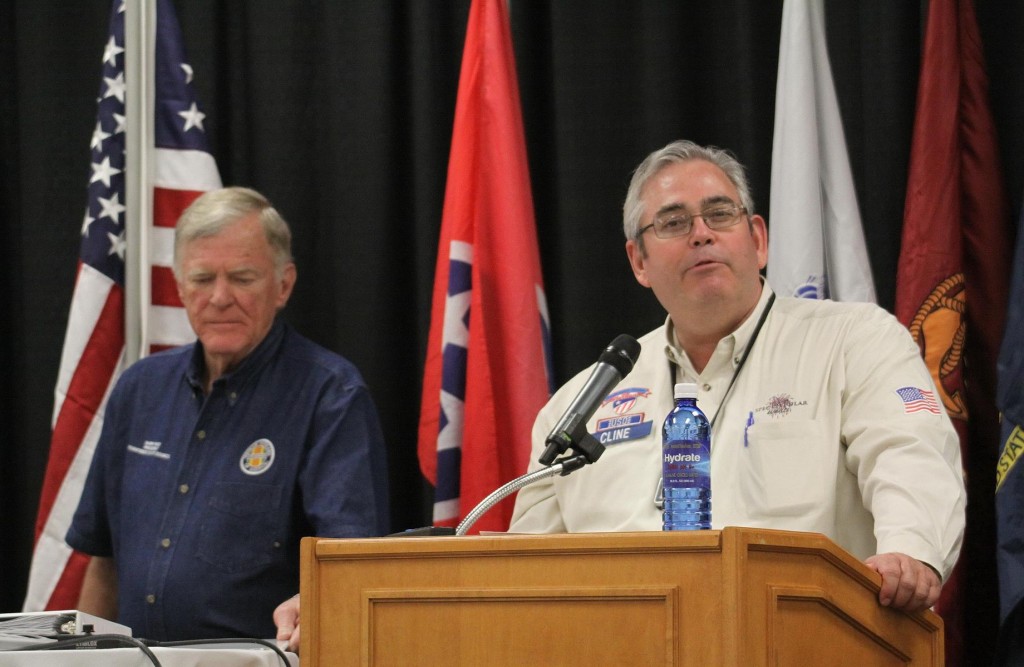 Your core business is group tours. What's the largest challenge facing the tour business, and what are you doing to overcome it?
Replacing customers.   Many of my senior travel programs and many of my motorcoach company customers that have been operating catalog travel programs are failing.  A lot of those programs are just no longer viable and I have to find new customers to replace them.  Welcome Home Vietnam is a great example, the concept is three years old and we initially sold it to Tour & Travel customers.   We simply thought this was a nice new product for the same old customer.
We did a little experimental marketing in Veterans publications while the buses booked their room blocks.  Then at 60 days before, almost all of the Tour & Travel customers cancelled – but at the same time the phone started ringing with veterans, their wives and their friends.   We had accidentally found a new niche. Senior citizens on buses did not come, but 500 boomers-Veterans of the Vietnam War rode into town on motorcycles, in RV's and automobiles.
We are now actively looking at a couple of other niche markets, someone once told me "the riches are in the niches" (interviewer's note: it was me). While we still sell to a lot of motorcoach companies that customer is not what it used to be.
How has your business been affected by this changing marketplace? 
There are significant changes in both our products and marketing.  We are creating themed events that we are cross selling to both the old line customer and targeted new customers.  You know, when the soldiers replaced our seniors in Pigeon Forge it was an epiphany, we saw clearly the weakness in our old customer and methods, while stumbling upon a strong new market.
We work very hard at creating unique tour products. From USO Shows and Welcome Home, to Downton @ Biltmore and Sinatra's 100th Birthday Party, we are marketing travel for a reason.  I am trying to brand us as the most innovative and creative operator out there. Just as the customer has changed, so must our products.
I also believe we must market at Internet speed, and achieve greater reach if we are going to survive.   Many things have changed. We are now producing unique websites specific to targeted niche markets. My first website was $17,000 and took months and months to get online.  Now we can develop one in less than 30 days at 1/10th of the cost.
We are also trying hard to understand and use social media to push our products to the market electronically. We've abandoned some stale old trade shows and scheduled a few new ones. At my age I'm never going to run faster than young start-ups – but I can now afford to buy faster cars and we're determined to stay in the race.
What part of your day gives you the most enjoyment?
Gratitude. When I receive a compliment for the quality of a trip, an event, or an experience that my team just delivered -I swell up like a little boy who just got his first Blue Ribbon.
Now What? Connect with 

Bob Cline

Email: bob@ustours.biz

Websites: USTours.biz –  WelcomeHomeFromVietnam.com

Facebook: /US-Tours-Wholesale-Group-Travel