The Big Easy did not invent festivals. It just perfected them.
It's difficult to determine historically when and where the first festival was held. Regardless of that minor detail, New Orleans has embraced the idea with a full calendar of festivals and events. Art, architecture, heritage, music, sports and certainly food provide the backdrop for special celebrations every week of the year. Round out your itinerary with this tasteful sampling.
1) Hogs for the Cause – March 
It's not too late to join the premier national fundraiser for children with pediatric brain cancer. Founded in 2008, Hogs for the Cause was originally planned to showcase open-flame pig roasts, Southern style. An encounter with a four-year-old with incurable brain cancer inspired festival founders to make the event a fundraiser. Over the years the festival has continued to grow bigger and better, attracting more music, local celebrities and food competitions.
Each year more than 80 teams compete in the High on the Hog cook-off competitions and the fight for the title "Louisiana Pork Champion". Attendees vote for their favorite chef by donating to the team and sampling their offerings. Regardless of where your taste buds lead you, you'll be satisfied with the assortment of pork, sides and sauces. Live music on two stages enhances the weekend. (hogsforthecause.org)
New Orleans Wine & Food Experience (NOWFE) – May
NOWFE continues to be one of the most astonishing culinary events in the nation. Hundreds of wineries and restaurants will participate, with menus combining local favorites and new creations. Over 1,000 wines from around the world will be featured. Whether your group is looking for a true culinary getaway or simply enjoys good food and wine, this is the event for you.
Visitors can choose from a variety of packages and à la carte options. The Tasting Package gives a "taste" of what the event is all about. Included are the Grand Tasting and Royal Street Stroll. The latter features a walk on Royal Street with food tents, galleries and wine offerings along the way. The Grand Tasting features more than 1,000 vintages and tastes from New Orleans chefs. The Connoisseur Package is for wine and food enthusiasts wanting to be a part of the entire NOWFE. The VIP Connoisseur Package includes early entry into all events and VIP areas. (nowfe.com)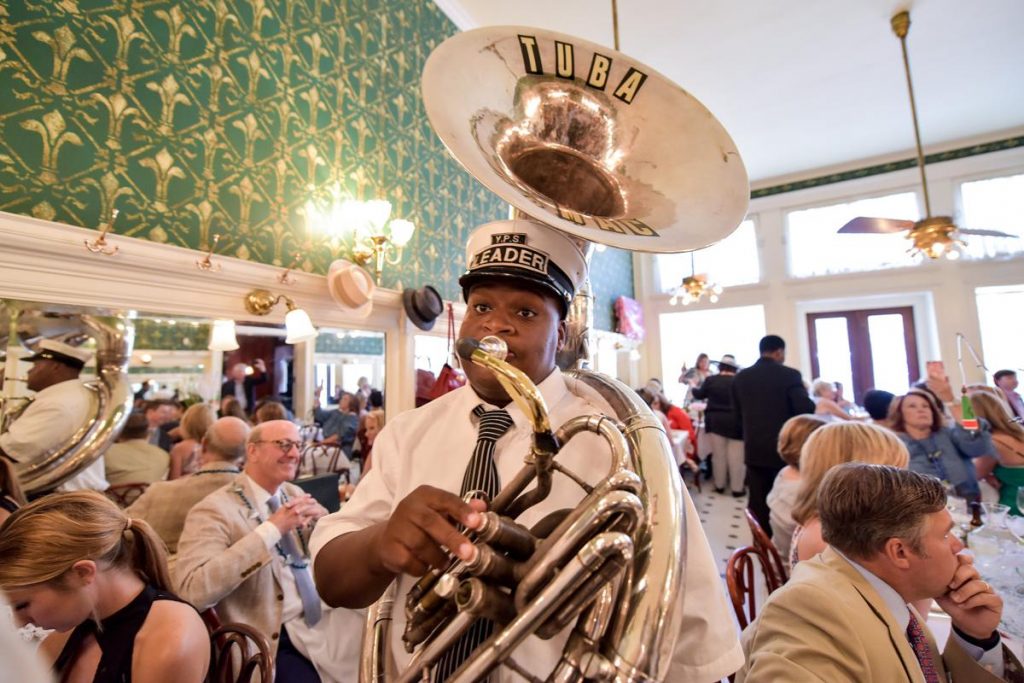 3) French Market Creole Tomato Festival – June
For more than 24 years the Creole Tomato Festival has celebrated this Louisiana favorite, an important ingredient in many local recipes. The Creole tomato's arrival in early June signals they'll be appearing on menus at restaurants and farmers' markets. Join the fun as life-size tomatoes stroll the grounds handing our tomato fans and local chefs bid at auction on the first tomatoes of the season.
Centered on the French Market, the festival features live music, cooking demonstrations and seminars, the Creole Tomato Parade, a farmers' market and food and beverage booths. You'll find the Creole tomato presented in just about every way. Festival favorites include fried green tomatoes, Creole Bloody Marys, Creole tomato and shrimp salad, Creole tomato basil crepes and Creole tomato cream crawfish pies. (frenchmarket.org)
4) Louisiana Seafood Festival – October
With New Orleans' world-renowned restaurants and proximity to the Gulf of Mexico, it's just logical that the Crescent City hosts the three-day Louisiana Seafood Festival. Fabulous cuisine, live entertainment, cooking demonstrations and local arts and crafts bring the Festival Grounds in City Park alive with the aromas and sounds of New Orleans.
There were more than 20 food vendors at the festival, including Andrea's, Bienvenue, GoodFellas Seafood & Po Boys, The Praline Connection and Superior Seafood and Oyster Bar. At the Cooking Tent, the state's top seafood chefs reveal their secrets to excellent seafood prep and cooking. Music from all genres keeps the party going from Friday through Sunday. And what's a festival without shopping? The Art Market is where you'll find distinctive decor, gifts and more.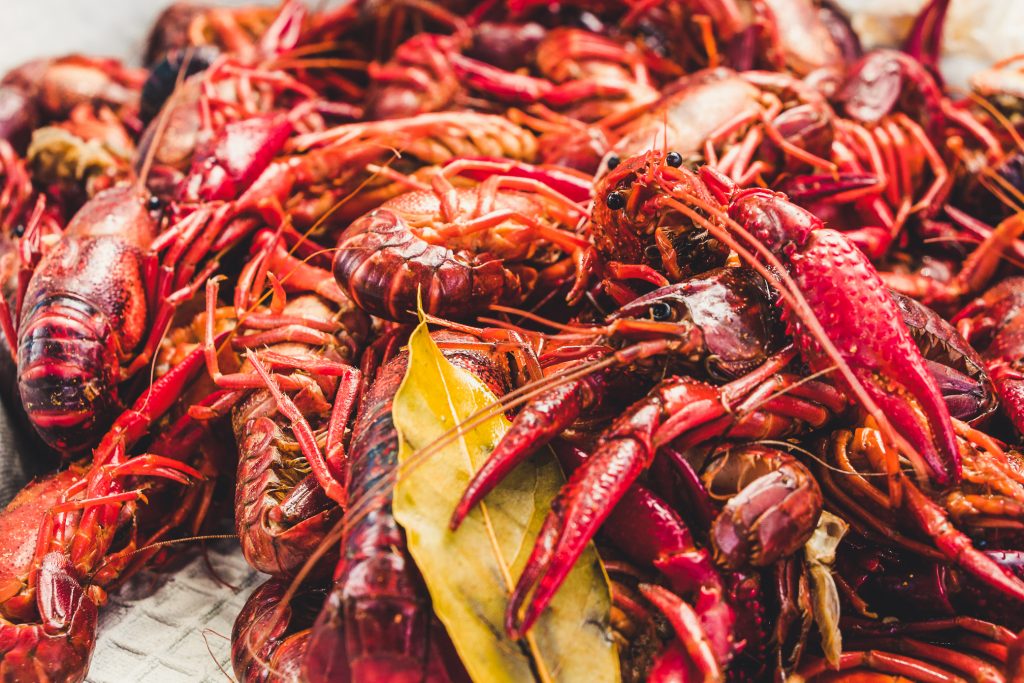 5) Treme' Creole Gumbo Festival – November
Faubourg Tremé, the nation's oldest black neighborhood, has been the site of significant political and social events that have shaped black America for two centuries. It is home to museums dedicated to African-American life, art and history. The festival, produced by the New Orleans Jazz & Heritage Foundation, is staged at Congo Square in Armstrong Park, a memorial to jazz legend Louis Armstron.
The musical highlight of the event is the New Orleans jazz performed by acclaimed artists, some of whom grew up in theTremé neighborhood. You may recognize musicians from the popular HBO TV series Tremé. Some of the city's most popular brass bands are always on hand.
Music shares the stage with the festival's tasty namesake, gumbo, a signature dish of many New Orleans restaurants. Recipes vary, but ingredients often include okra, chicken Andouille sausage, shrimp, crawfish, oysters or fish. Served over white rice, gumbo should be a little spicy. (jazzandheritage.org/treme-gumbo)
We've just begun to share the variety of New Orleans festivals that are centered on the city's rich culinary traditions. If you don't see one that fits your itinerary, check out the Oak Street Po Boy Festival, Crescent City Blues & BBQ Festival, New Orleans Oyster Festival, Chicken Festival and many more. New Orleans is truly the world's festival headquarters. You'll find a complete list of New Orleans festivals and events at neworleansonline.com/neworleans/festivals.