History, stellar shopping and craft beer breweries all await in eastern Wisconsin
Put these east Wisconsin spots on your must-visit list:
Wade House
Fox Cities
LaClare Farms
Memories Dinner Theater
Lakefront Brewery
Duration: 4 Days
Available: Year-round
Ideal For: Adults over 21
---
Day 1: Culture, small-town charm and recreation in eastern Wisconsin
Just 35 minutes north of Milwaukee you'll find the perfect blend of culture and recreation, big-city comforts and small-town charm in Washington County. The view from historic Holy Hill includes gentle rolling landscapes carved by glaciers, inland lakes and woodlands. You'll discover a German settlement with a bell museum, an antique mall, a Christmas market, garden shops, specialty food emporiums, a museum featuring Wisconsin art, an alpaca farm, a car museum, dining and shopping! From there you'll travel northeast and find a submarine moored at the state's largest maritime museum. Manitowoc & Two Rivers welcomes you with adventure and fun touring an interactive farm, cheese factory, historical villages and live performances.
Day 2: Horse-drawn vehicles, a goat farm, a famed supper club and more things to do in eastern Wisconsin
Just a little ways down the road from Manitowoc you'll come upon the Wade House in Greenbush. There you'll start your tour at the new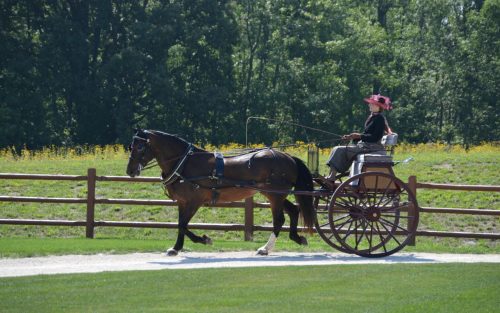 Wesley W. Jung Carriage Museum and Visitor Center featuring the state's largest collection of horse-drawn vehicles. Find out how your relatives lived before indoor plumbing and electricity. Tour this stagecoach hotel, sawmill and blacksmith shop.
After a trip back in time, venture on to a family-owned, one-of-a-kind, modern agricultural venue. LaClare Farms has over 400 goats and makes award-winning cheese from their milk. Stay for a late lunch in their cafe serving locally produced products and then tour the goat barn and view the milking of the goats.
Your tour of Fond du Lac and the Lake Winnebago region would not be complete without a stop at one of Wisconsin's famed supper clubs with front-row seats to spectacular sunsets, brandy Old-Fashioneds and ice cream after-dinner drinks.
Day 3: Non-stop shopping and a historic dinner theater
Rise and shine for today's trip to the Fox Cities, which spans over 20 communities in the greater Appleton area. Your tour takes you to towns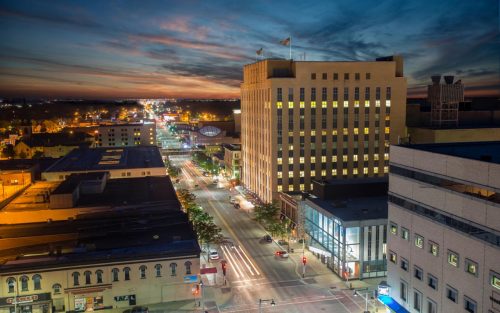 along the Fox River. Known as "Wisconsin's Shopping Place," the Fox Cities features locally owned boutiques, antique and resale shops, and a mall with over 150 stores under one roof. This area is rich in museums, cheese and chocolate.
Your tour now heads south and east. Book a special treat for your group at Memories Dinner Theater in Port Washington. This live entertainment destination is set in a rustic 1930s ballroom hosting the best in dinner theater, audience-interactive murder mysteries and chicken comedy nights.
Day4: Milwaukee's breweries

Today you travel to Milwaukee to have fun while you learn about the brewing process at Lakefront Brewery. On what's been voted Wisconsin's best brewery tour, you'll sample some cold ones, wander amongst unique Milwaukee memorabilia and dine in the restaurant featuring some of the area's favorite foods. After this thoroughly enjoyable late morning to early afternoon experience, stop along Milwaukee's Riverwalk to get your photo taken with the Bronze Fonz – say "ayy!"
For more travel ideas, download our current issue of Leisure Travel Guide.