Sample the flavors and history of three Ohio cities with these immersive food experiences
Much more than just chili and German brats, modern Ohio cuisine is a rich amalgamation of international flavors. The state's three largest cities—Columbus, Cleveland and Cincinnati—boast diverse restaurant scenes attributable to 19th-century European immigrants, growing Asian and South American communities, and innovative new chefs who rival the creativity of any coastal dining destination. There's no better way to savor the flavors of these Ohio metros than with a food tour, a guided exploration that includes stops at restaurants and historic sites.
Cincinnati Food Tours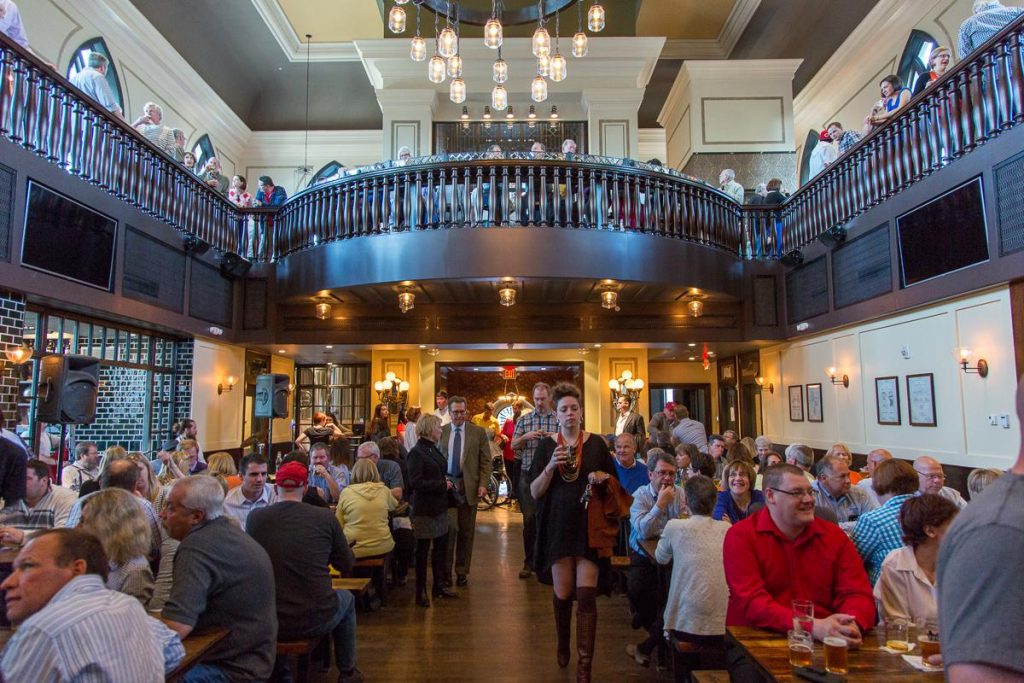 Your group can explore this Ohio River city's German heritage and hilltop neighborhoods with Cincinnati Food Tours. If you're seeking a condensed experience, the "Original Findlay Market Tour" gives a 90-minute crash course on the city's cuisine. The Italianate-style structure houses permanent tenants (like Dojo Gelato and Eli's BBQ) and welcomes vendors from across the Midwest for its summer farmers market. Longer tours depart from Findlay Market and send groups to restaurants and attractions with narration from a local guide. Popular with groups is the "Signature Over-the-Rhine Tour," which explores an area originally developed by German immigrants and remains the largest historic district in the nation. For three hours, groups will eat mouthwatering waffles at Café Belgium, crème brûlée at French Crust Café and Bavarian brews at Taft's Ale House among other tasty treats.
Venture beyond Over-the-Rhine and through the Central Business District on the "Taste the Streetcar Tour." Groups board the Cincinnati Bell Connector, a new streetcar system introduced in 2016, and ride past Great American Ballpark, the Ohio River shoreline, and Washington Park between food and drinks. Potential samples for this tour include craft beer at Jefferson Social, noodle bowls at Le's Pho and house-made wines at the Skeleton Root. (cincinnatifoodtours.com)
Columbus Food Adventures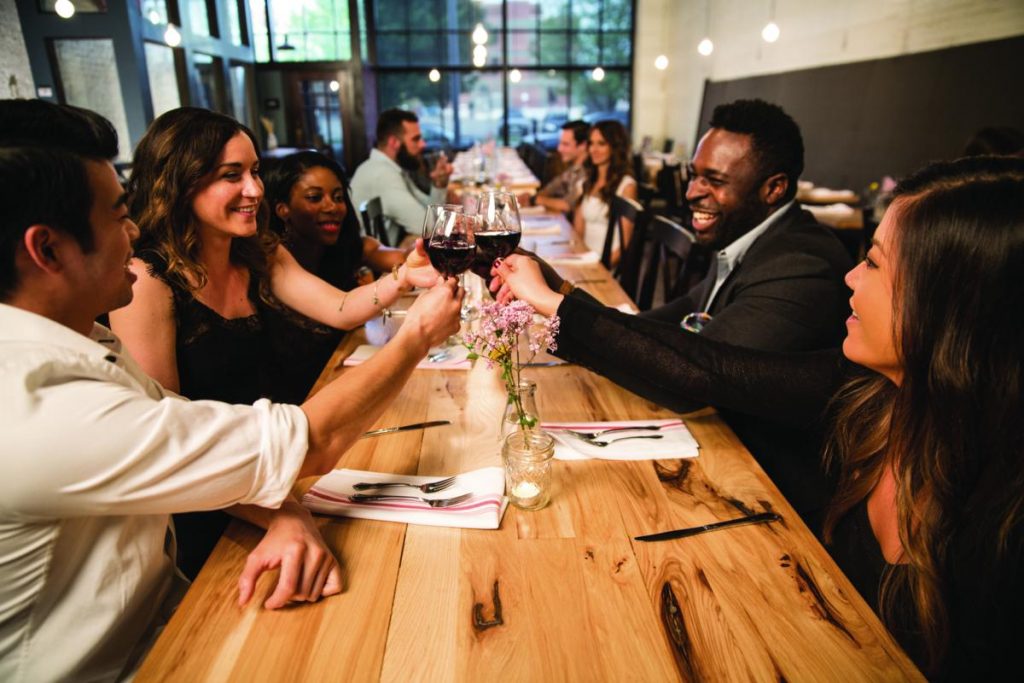 This outfitter offers 13 itineraries with themes that range from breakfast to dessert and lets visitors explore every corner of Ohio's capital. Tours are designed to showcase the culinary cultures of the city's many neighborhoods, including Short North. This once-impoverished area "just north" of Columbus' central business district is now a revitalized bohemian hub with coffee shops, boutiques and craft breweries. Samples on a Short North tour include gourmet truffles at Le Chocoholique, artisan bread at Knead and fresh produce at the North Market. Farther south is German Village, formed in the 1830s after a surge of European immigration and now one of the largest groupings of European restaurants in North America. Your group will savor authentic Low Country cuisine at G. Michael's Bistro, Spanish sangria at Pistacia Vera and traditional Jewish latkes at Katzinger's Delicatessen.
Java-lovers should consider the "Coffee Tour," which features visits to a roaster, top espresso bars and premier coffee shops to learn about the international coffee trade, while those with a sweet tooth will want to register for the "All-Dessert Tour." This three hour indulgence session whisks groups across the city to try whoopee pies at Pattycake Bakery, seasonal flavors at Jeni's Ice Cream and dessert cocktails concocted by mixologists at M Restaurant. (columbusfoodadventures.com)
Taste Cleveland Food Tours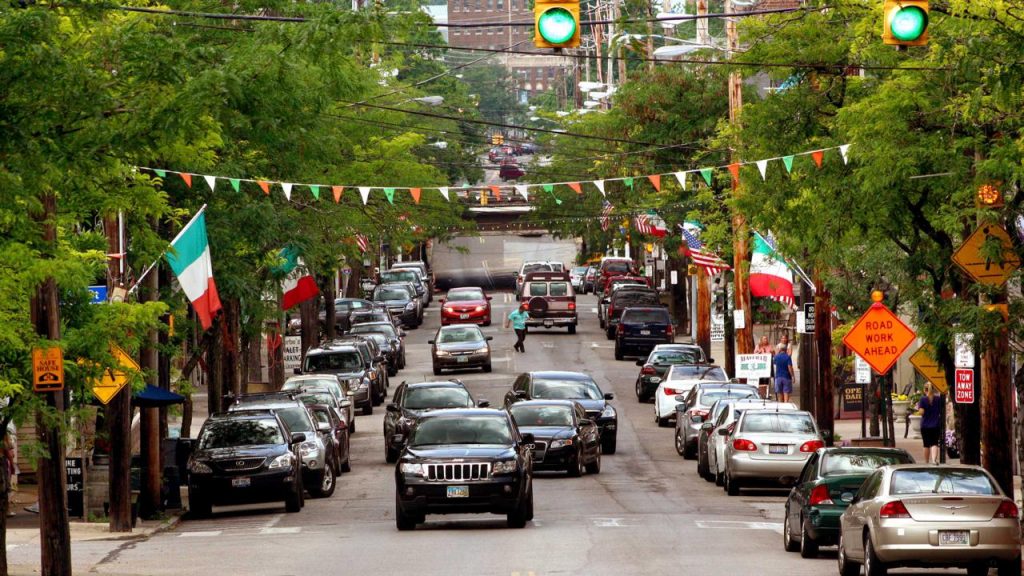 Cleveland, a lakeside city known for sports, manufacturing and rock n' roll, boasts one of the fastest growing culinary scenes in the nation. Cleveland Food Tours constantly tweaks its lineup of restaurants to showcase emerging trends in the city, but most food tours include three savory stops and one sweet stop that include visits with chefs and background information on the community. For a taste of the Old Country, embark on the "Little Italy Tour." Developed by immigrants from Italy's Abruzzi region in the 1880s, the neighborhood is home to venerable restaurants such as Trattoria on the Hill and Mia Bella. The tour is an immersive look at Italian-American culture, with stops at a pasta producer, bakery and Tuscan wine tasting.
Groups also enjoy the "Tremont Tour," which explores the diverse neighborhood just south of the Cuyahoga River. Learn about the area's Ukrainian immigrant history, growing craft beer scene and German architecture on a walking tour that can include traditional Polish dishes at Sokolowski's University Inn, Asian fusion at Parallax and delectable desserts from Lilly's Handmade Chocolates. You can also visit the century-old churches that border the neighborhood's Lincoln Park to learn about the spiritual life of Eastern European settlers. (tasteclevelandfoodtours.com)
With many more customizable tours available, these three companies offer groups the opportunity to bundle cuisine and history into one delicious itinerary.