Flavorful destinations in New York, Pennsylvania, Vermont, Rhode Island and Massachusetts reflect the growing importance of culinary culture and its impact on tourism
Long after a trip's historical attractions and scenic highlights have faded, the conviviality of a good meal, the thrill of sampling new foods and the aromas wafting from the kitchen or outdoor grill seem to linger in our memories.
"Eating is at the heart of all vacations," said Norris Flowers, president of Destination Gettysburg. "Communities around the country aren't just looking at food as simply meals that travelers need, but rather experiences that are sometimes at the very core of their getaway."
Indeed, destinations like Gettysburg, Pennsylvania have discovered the value of their culinary assets and are promoting them big time to food-savvy travelers. The emphasis these days is on farm-to-table freshness and seeking out foods distinctive to the location. Prowling farm markets, shopping for regional fare in specialty stores and rolling up your sleeves at a cooking class are all great experiences that will enhance any group tour. Here are five places that have put themselves on the culinary map:
1. FINGER LAKES, NEW YORK
Nibbling and sipping your way through the countryside is a favorite pastime for groups touring the Finger Lakes region of western New York, a paradise for foodies and the largest wine producing region in the eastern United States. Many of its 100+ wineries offer tours, tastings, even restaurants.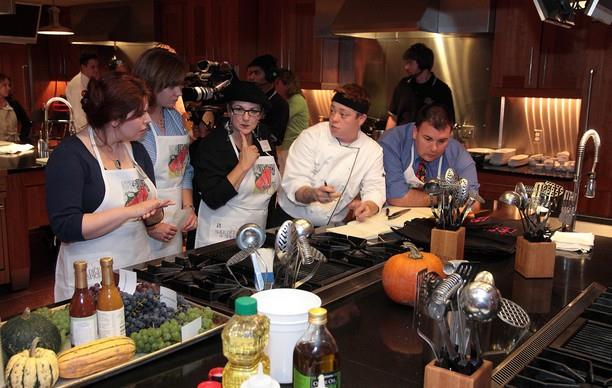 Your group can sample the state's agricultural bounty all in one place at the New York Wine & Culinary Center in Canandaigua, an idyllic town at the north end of Lake Canandaigua, about an hour south of Rochester. They can enjoy farm-totable fare in the casual dining atmosphere of the Upstairs Bistro, where at least 85 percent of the ingredients featured on the seasonal menus come from the Empire State. In addition, the building has two private dining rooms and a tasting room for New York wine, beer and spirits.
Other group options at the center include cooking demonstrations in a state-of-the-art educational amphitheater and one-hour cooking classes in the fancy, hands-on kitchen. Classes range from Pizza-Making Workshop to Cooking with Wine. And leave time for the gift shop, which sells wine and cheese accessories, plus New York-produced items like mustards, cheeses, pumpkin seed oil and Arbor Hill chocolate cabernet sauvignon wine sauce.
Arbor Hill Grapery & Winery, located in Naples, has a gourmet food store that deals in everything grape, from grape gummi bears to wine jellies, syrups, sauces and vinegars. In a 160-year-old barn in back, groups can enjoy craft beers, sherried wine sausage and the winemaster's sauerkraut at Brew & Brats at Arbor Hill.
Arbor Hill also makes grape pies, a local specialty, and sells jars of grape pie filing. In fact, Naples is the Grape Pie Capital of the World. You can find this purple treat in several Naples locations, including Monica's Pies and Joseph's Wayside Market.
2. GETTYSBURG, PENNSYLVANIA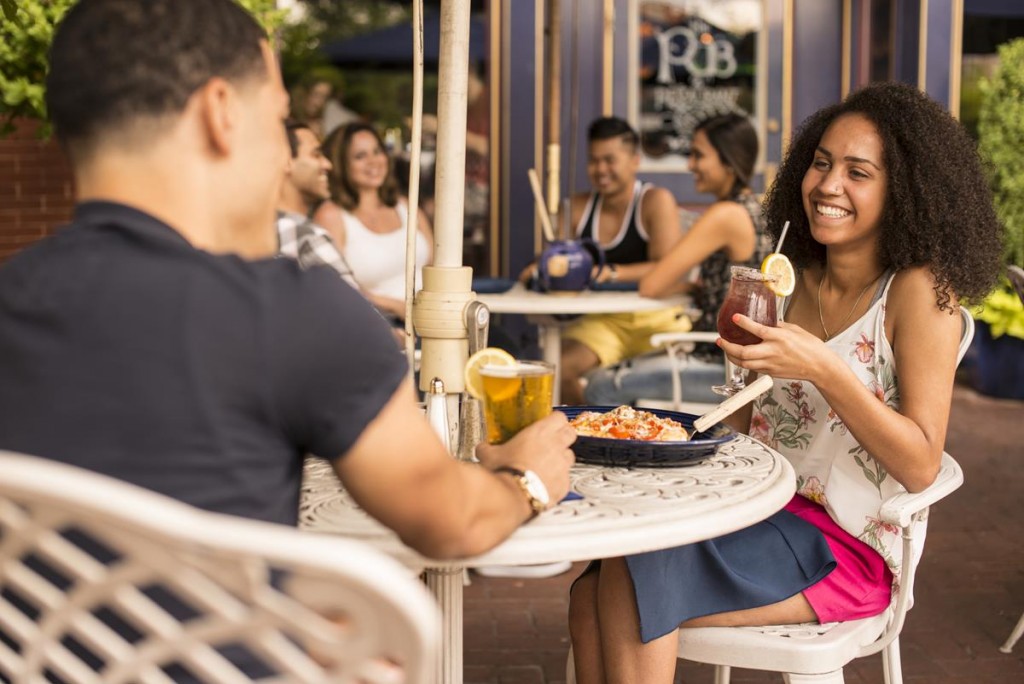 Gettysburg's growing culinary reputation is rooted in the agricultural bounty of Adams County,one of the prime apple-growing regions in the country. Here in the heart of the Pennsylvania Fruit Belt, the Gettysburg Wine & Fruit Trail, a collection of orchards, farm markets and wineries, is getting more visitors out into the scenic countryside.
Perhaps most exciting is the town's fast-growing hard cider industry, which has seen cider makers infusing other fruits and spices to make special varieties. Last year one producer, Reid's Orchard & Winery, opened a downtown tasting room and cider house that pairs food with flights of hard cider; evening entertainment is offered as well. The inaugural Pennsylvania Cider Festival on June 25 will bring 30 cider makers to the Gettysburg area.
Savor Gettysburg Food Tours offers a three-hour food tasting experience that visits a variety of downtown restaurants, from ethnic eateries and historic taverns to family-owned bistros and wineries. These walking tours touch on town history as well.
3. PROVIDENCE, RHODE ISLAND
The state's capital city has emerged in recent years as a foodie capital, its culinary landscape a mix of old-line Italian restaurants, other ethnic eateries and cutting-edge places orchestrated by young, creative chefs. It doesn't hurt that many in the restaurant business are students or alumni of Johnson & Wales University, recognized worldwide for its culinary school. Groups can arrange a welcome reception at the school's Culinary Arts Museum.
Atwells Avenue in Federal Hill, Providence's Little Italy neighborhood, boasts 40-some restaurants—many of them Italian—plus Italian food shops. Places like Scialo Bakery and Spirito's welcome groups for cooking demonstrations. Everyone likes shopping for Italian imports at Tony's Colonial Food Store. Cindy Salvato, a certified pastry chef, guides a three-hour "Savoring Federal Hill" tour that drops by bakers, butchers and other food purveyors.
4. BURLINGTON, VERMONT
While overshadowed by flashier East Coast culinary hotspots, the modest and antique charms of Burlington have been drawing foodies for decades. Surrounded by the Green Mountains and overlooking beautiful Lake Champlain, the city boasts everything from intimate bistros to destinations aimed at large groups. Those with a sweet tooth in your group will want to spend some time at Lake Champlain Chocolates, which has been crafting all-natural, preservative-free truffles for over two decades. Visitors can view the factory floor, learn about the history of chocolate and, of course, try some free samples. A progressive college town, Burlington is also a major center for the localvore movement, which favors short distances from field and farm to table. Restaurants like the Skinny Pancake and Viva Espresso prize local bakeries and farms for their delicious offerings.
Located just 20 minutes outside of Burlington, The Essex, Vermont's Culinary Resort & Spa combines the quaint personality of a New England bed and breakfast with world-class cooking classes and restaurants. After working up an appetite from exploring the property's hiking trails, golf courses and swimming pools, your group can indulge in the Essex's two premier dining establishments. Junction features regional specialties like venison striploin and Champlain Valley cheeses in a cozy cabin atmosphere, while The Tavern specializes in upscale pub food like flatbreads and burgers flavored with fresh herbs and spices grown on property.
Visitors create their own dishes in the Cook Academy, where aspiring chefs can take a variety of group lessons for all ability levels. Classes include Nola, where participants explore New Orleans' culinary heritage by making bayou staples like jambalaya and beignets, and Bistro Favorites, which focuses on hearty dishes like French onion soup and steak with wild mushroom demi-glace. Craft brew lovers can discover the area's burgeoning beer scene in Cooking with Vermont Beer, making beer-braised chicken and chocolate stout cake with brews made just down the road.
5. THE BERKSHIRES, MASSACHUSETTS
For gourmands looking for fresh and authentic New England cuisine, the Berkshires are becoming an increasingly popular place to be. A cluster of cities located around the Connecticut River and Appalachian Mountains, the Berkshires enjoy a flourishing arts and food scene while retaining the pace and atmosphere of an earlier era. The area's cool mountain climate is ideal for orchards, and groups can visit local favorites Sweet Brook Farm and Bartlett's Orchard to pick their own apples and even syphon their own maple syrup. Craft spirit fans will enjoy the small batch creations from Berkshire Mountain Distillery, which specializes in bourbon and the local favorite Ethereal Gin.