From Vermont to California, food lovers satisfy their cravings for creative cuisine at restaurants and watering holes catering to the ski crowd.
Your winter vacation is no doubt about getting out on the snow and having a fantastic time but there are other things that make a trip memorable. For a lot of us, food plays a big part in any vacation so why not combine your love for the snow with the desire to eat at some fantastic restaurants? Here are some of the best ski resorts for foodies in the US.
Park City, Utah
This Olympic resort with fantastic ski conditions is becoming one of the best places to try locally produced spirits. Strict liquor laws have been loosened and the town's High West Distillery and Saloon became Utah's first distillery since 1870.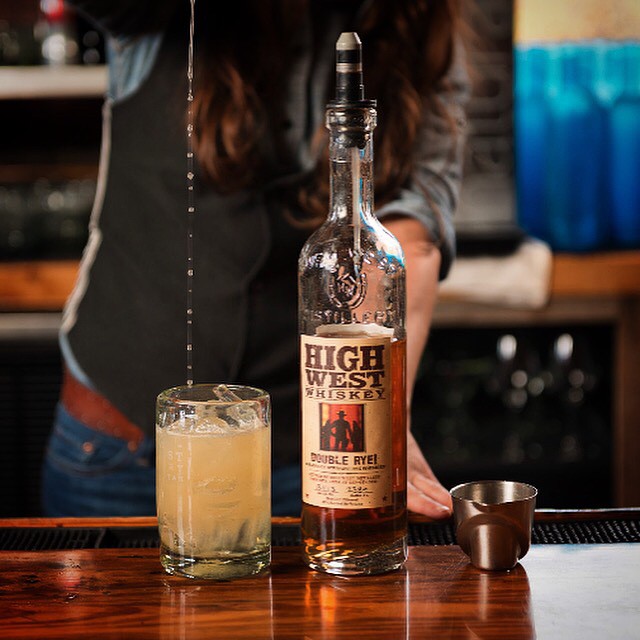 Park City sees new restaurants popping up all the time in Park City, including Ember + Ash from Viet Pham, who owns he famous Forage in Salt Lake City.
If you're into local produce, head on over to Talisker on Main, where you'll find plenty of the region's fish, game and root vegetables incorporated into the innovative menus.
Jackson Hole, Wyoming
This is a great choice if you're looking for more snow than you know what to do with as well as more restaurants than you could possibly choose from. Your first stop should be The Handle Bar, an American pub and beer hall from celebrity chef Michael Mina. The views are fantastic, and the menu is creative with a modern, regional twist.
A warm and welcoming place to dine is the Snake River Grill with a huge stone fireplace to keep you warm after a long day on the slopes. This restaurant has so many accolades and awards to its name and it keeps locals and visitors coming back for more.
Stowe, Vermont


This resort is well known for its proximity to the Ben & Jerry's factory in Waterbury, but there's so much more to tickle your tastebuds, too. Stock up on goodies from Cold Hollow Cider Mill to graze on before hitting the slopes. For aprés ski, you could head to the Stowe Mountain Lodge, a fantastic farm-to-table eatery that showcases the best in local cuisine.
Vail, Colorado
There's something for everyone here; from Michelin-starred restaurants through charming little cafes. Sample fresh fish at the Montauk Seafood Grill or tuck into sushi at Japanese restaurant Matsuhisa.
If you love steak, look no further than Flame, which puts interesting twists on classic dishes. Try elk corndogs with crispy brussels sprouts, or treat yourself to maple bacon doughnuts with pecan ice cream and cherry-bourbon jam.
If you're looking for something a little different, you can get your tastebuds around authentic French cuisine at The Left Bank.
Taos, New Mexico
This low-key resort has a surprisingly good mix of restaurants. There's a lot of Southwest and Mexican cuisine, but it's easy to find different food from around the world, too. If you love to eat local food, The Love Apple focuses on delicious organic dishes.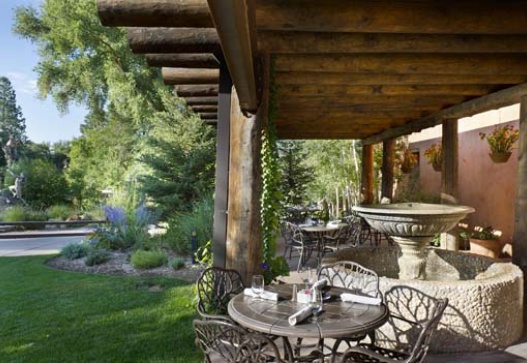 If you're slope-side, get your day off to a great start with breakfast at St Bernard. If you fancy something more up-scale, head on over to De La Tierra, which is located in the El Monte Sagrado hotel. This restaurant has some beautifully presented food that's sure to delight anyone. There's also a creative cocktail list to get your evening off on the right foot.
Mammoth Mountain, California
The nightlife in Mammoth is great, but it's also a haven for foodies. You might start the night off with cocktails at 53 Kitchen and Cocktails before moving onto the Yodler Restaurant and Bar where you'll find authentic Bavarian food.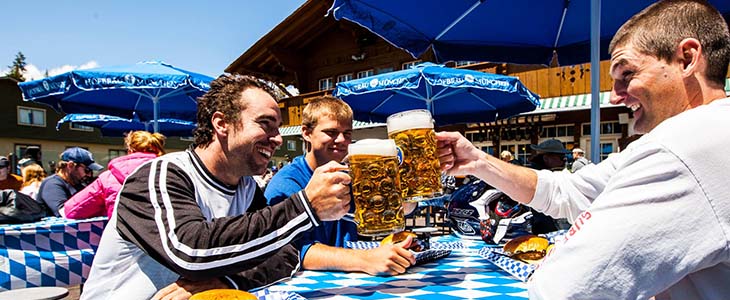 Combine your foodie side with your love of the snow and grab lunch at the Eleven53 cafe right at the top of Mammoth Mountain. Here you'll find gourmet sandwiches, a range of hot and cold drinks and plenty of little snacks for those of you who might need an energy boost before heading down the mountain.
Foodies are spoilt for choice these days when it comes to great places to ski and eat!