As a teenager, Steve Juba fell in love with photography. Later, while studying abroad in Australia he discovered another passion, travel. While researching business model on the internet, Steve realized he could parlay these two passions into a successful niche group travel business, PhotoFly Travel Club. Read Steve's story in this edition of Take 5.
How did you get started in the travel business?
I lived in Australia when I was in my early 20s finishing up my undergraduate degree. It was a study abroad and I think I went to class twice, simply because I traveled around that hemisphere quite a bit. I did a lot of independent solo travel and also planned group trips for 12 or so friends.
After I finished the undergraduate degree, I had been already working for a number of years in account management in the tech space and some other areas. I was shipped over to San Francisco from the Boston area, and after I had a couple months with the company got into a confrontation and got fired.
So you needed something to do?
Yes, exactly. Long story short, I found a business model online, a niche within the travel industry—within the group travel industry specifically. I think I was 24 at the time. The first-year-and-a-half was trying to get off the ground running, but I was able to copy a little niche business model that I had discovered and tried to make it unique, different and better. Six years later, we're very blessed and fortunate to have a wonderful community at PhotoFly Travel Club.
Tell me about your first customers.
When I was starting the group, I kind of fell upon a community called MeetUp, which is an online community of people for virtually anything you can imagine. Whether it's hiking, dining or you name it—gay and lesbians, nudists [laughs] there's a MeetUp group. They have some travel and adventure-type group so I started doing some guerrilla marketing – reaching out to different communities that already existed and trying to build some word of mouth. Eventually I created my own group and did some local hiking activities and meet-ups to get the word out. That was the beginning.
Why the emphasis towards photography?
I love photography. I've been doing it since I was probably 15. I got into it in high school and it's been a big hobby of mine ever since. I used to sell pictures at galleries. I wouldn't consider myself a professional by any means, but certainly after doing it long enough I have a pretty extensive knowledge.
The company is called PhotoFly because of that common passion, but we have members that join our trips for other reasons as well. Sometimes they don't care as much about the photography and they just bring their phones or have a point-and-shoot camera – they're there for the group experience. The ones that join for photography, it's laid back. I'll sit down with them on long bus rides, teach them one-on-one if they're interested. But, of course, travel goes hand-in-hand with photography in general. I'm always building experiences with the idea in mind that we're going to be stopping and experiencing places that are wonderful for cultural photography, landscape photography, etcetera.
Regarding the photography aspect of your trips, are you waking people at 3:00 in the morning to catch sunrises? If I show up with an iPhone 4S for a camera, do you just send me home on day one?
[Laughs.] Good question. That's what's nice about our group. If you're just getting into photography, or if you are into it and you've done some workshops, we offer an alternative experience that your spouse or your friends can join you in that aren't into photography. It's not strictly photography-oriented. This is not where everyone has to get up before dawn and we're setting off at one place for three hours. But that being said, on certain days, we'll be staying in an area that may be amazing for a sunrise. So anyone that wants to do that, either myself or one of our tour directors always makes themselves available.
Probably 15 percent of our community is using smartphones and point-and-shoots. But it's nice because it really adds to the diversity and the groups really blend well. The people that aren't into it maybe start talking to someone that is into it and then their curiosity grows.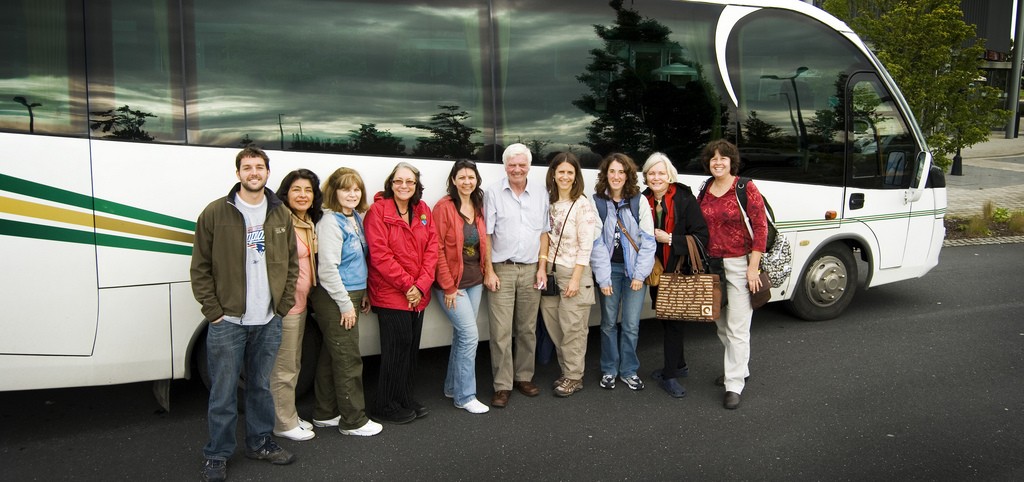 Since this started out of the Bay Area in San Francisco, is that where most of your travelers hail from?
We have a big base on the West Coast but even from the start a lot of our community is built around from finding us on Google, so we've had members from all over the U.S. and Canada. Occasionally we have a couple members from other countries that join. We've had people from Greece, Southeast Asia and Australia. It's really fun when we have someone from a different cultural perspective with us.
And they're finding you primarily through search engines or how else would somebody learn about what you do?
Search engines are a portion. Now that we've been around for a while with the media community definitely is getting the word out. And then word of mouth, like most industries ends up going a long way once you get the ball rolling. We've been very fortunate to have a great number of repeat travelers that really enjoy our experiences and what we're all about and then they tell their friends, their spouses, etcetera. It snowballs from there.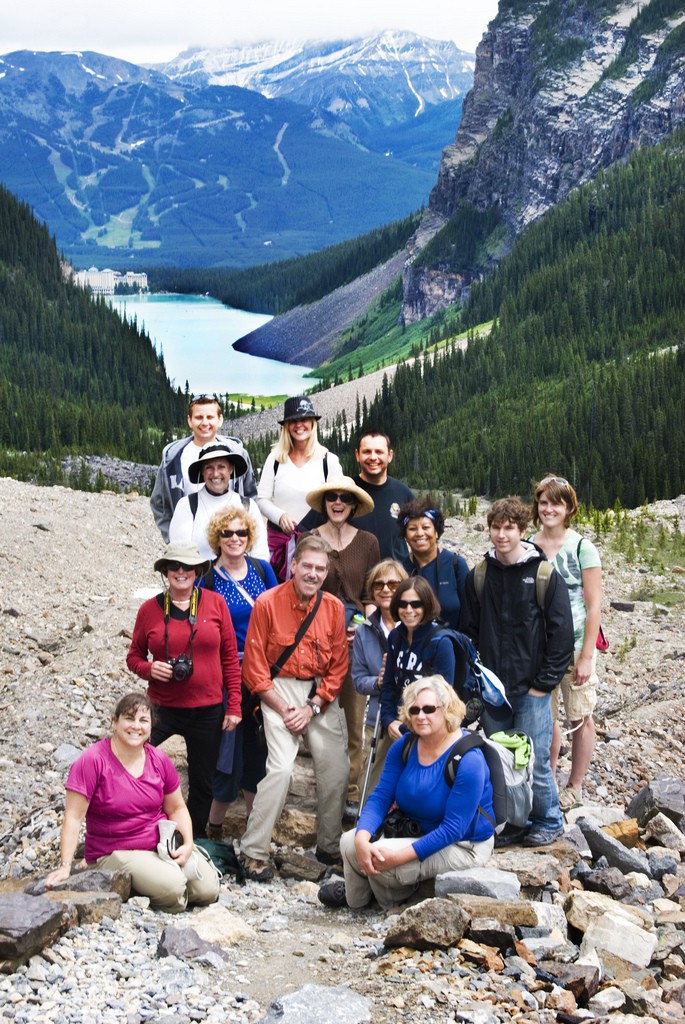 What about the group dynamic? You mentioned people coming from different parts of the country and some cases even internationally. What are the sizes of your groups and demographic of the travelers themselves.
We have a really nice diverse demographic. The average age may be baby boomers, but, on a trip with 12 guests there might bethree or four, five or six in their early 30s to late 30s. Occasionally we'll have someone in their 20s. It's great if you have a group and you get some people in their 60s, you get some people in their 50s, people in their 40s, people in their 30s.
It looks like you're doing mostly international trips at PhotoFly.
We do 99 percent international. We run a few domestic, but it's just something that we haven't had the resources to get into more at that point. We do plan on it in the next few years. The U.S. is an amazing place – there's some absolutely stunning destinations, so it's high on the list. However, from a business perspective it's not really been one of our productive markets to start. But as we grow, that'll change.
For the vast majority of our adventures we work with different ground operators and DMCs—destination management companies. That's a big part of our job as a tour operator —and obviously forming the best partnerships possible with the most dependable, ethical companies is very important to us. We need to offer really unique experiences and competitive rates. So we spend a lot of time researching and vetting DMCs. That's a big part of what we're all about. And then the other area that makes it a little unique, I would say, is we have a few destinations where we are the ground operators. One of those areas is Hawaii, and we also do our own operations in Bali as well as Cambodia. To the fact that all our trips are quite unique, we built them up from scratch. In Hawaii we have a chef that stays with us in a bungalow-style home. We don't even stay in a hotel. And in Cambodia, we're going to go to a village that is only set up for us.
What percentage of the trips do you go on currently?
I actually do go on probably about 70 percent of our trips at this point. We have a few different tour leaders, and they'll do between one and three trips each per year. We're going to destinations all over the world—South America, North America, Central America, Southeast Asia, Europe, Africa.
Well, let me pin you against the wall on this one. Where have you not been that you're dying to plan a trip to?
Russia is on the list. Iceland is very high on our list. We'll be doing that hopefully next year or the year after. We're going to be doing a trip to Morocco next year that we haven't done yet.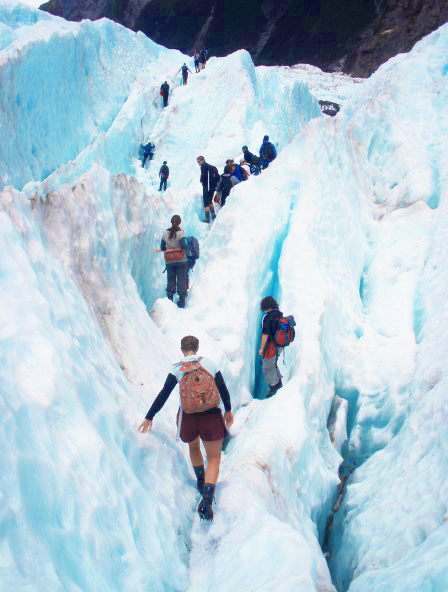 It sounds like you want to scale this. How do you go about doing that?
It's an interesting question because we do want to scale, but I started this group because I love people. I love photography. I'm obsessed with travel and culture. One of the core reasons I started our group is a lifestyle decision and a lifestyle occupation. The business model that I adapted and built really isn't built to scale on a high level. So it's a small business and we plan to stay that way. So, for example, we hope to double in size. We do 15 departures now and in the next five years our goal would be to max out at about 30 departures per year. The way to do that is simply continually exploring different marketing techniques as we grow. We have a little bit more funds to invest and seeing what might work, what might not. The travel industry is one of the most competitive industries in the world when it comes to marketing. We're always looking for grassroots ways to grow the business.
Any advice you would give a start-up tour operation?
I'm from the Internet generation, so growing up with all the up-and-coming technologies I was fortunate to be able to pick up on things and learn technology quite quickly. When I started I had no budget. It was a bootstrap startup. I threw myself into the fire in every single aspect of it. I did everything myself, in short. That's not necessarily the best way for everyone. It depends on who you are and how much time you have, but if your budget is limited and you have the time, doing as much as you possibly can by yourself is what I would recommend for a small business. There's people that just end up overspending at the beginning. So if I had to give a caution within this type of space in the industry, it would be to really just step back and do research. Determine what expenses are a must. I created our group with less than $3,000. It doesn't have to be expensive to start.
I think it's interesting—this industry is so competitive yet cooperative in a lot of ways. Anyone that's in it knows that it is a tiny, huge community in the sense that the trillions of dollars that are going in and out all over the world for the massive amount of services and products, it's a small village. So, word of caution for someone getting into this space regardless of what area it is, don't burn your bridges. Part ways amicably when needed and forge partnerships as best as you can because it's the type of industry where those things will come back to haunt you big time if you don't.
Now What? Connect!
Steve Juba
Phone: (978) 479 4527
Email: steve@photoflytravel.com
Have something interesting to say? We are always looking to talk with group travel organizers who have a story to tell…Drop us an

email

!