A wealth of attractions await groups exploring the Iron Range, Lake Superior coastline and pristine waterways on the Canadian border
A getaway to this part of the state can be as pampering or challenging as lovers of the outdoors choose. The rugged cliffs and canyons that glaciers left behind are astounding in beauty and sometimes demanding to navigate. It is the same with the complex networks of gorgeous waterways.
Reservations for guided boat tours at Voyageurs National Park, near International Falls, are accepted three months in advance for groups of 49 or l e s s . The spring to early autumn excursions can include a stop for lunch at remote Kettle Falls Hotel, built in 1910 by a lumber baron. At Rainy Lake Visitor Center are park exhibits, a film and self-guided nature trail.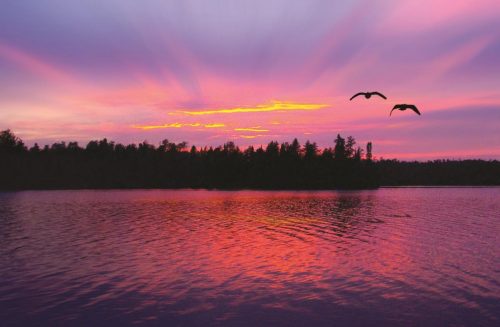 Voyageurs is just west of the Boundary Waters Canoe Area Wilderness (BWCAW), 1 million acres of national forest, islands and thousands of streams and lakes. Picture 1,500 miles of canoe routes and 1,000 lakes and streams, bordering Canada's Quetico Provincial Park.
Ely (population 3,460) is an excellent location for booking an outfitter and guide to explore back-country waters for the day, an overnight or week of camping. Where to go will depend, in part, on paddling ability, comfort with wilderness conditions and group size. One U.S. Forest Service permit allows up to nine people and four canoes into the BWCAW; the daily quota per entry point ranges from one to 27 permits. These slots fill quickly.
How rugged is the area? The Dorothy Molter Museum in Ely tells the story of one woman's life. Known as "The Root Beer Lady," she was a trained nurse and the last non-indigenous resident of the Boundary Waters wilderness.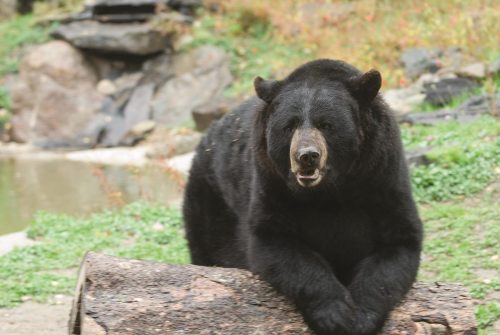 The International Wolf Center and North American Bear Center, both in Ely, offer up-close ways to observe wildlife in their natural settings. Extensive and interactive exhibits shatter myths about the animals. Explore at your own pace, or time a visit to coincide with researcher talks. The Bear Center schedules free behind-the-scene tours. After-dark observations for groups are possible at the Wolf Center.
Just a few hours from Ely is Grand Marais, an artsy community of 1,350 on the Lake Superior shore. It earned accolades as "America's Coolest Small Town" from Budget Travel magazine in 2015. Tour or book a class at North House Folk School, where students make everything from wood-fired pizzas to traditional wooden boats, carve spoons out of wood and braid wool into rugs.
Fifteen miles northeast is the colorful Naniboujou Lodge and Restaurant, which began as a private club in the 1920s. Pro athletes Babe Ruth and Jack Dempsey were charter members. Cree tribal designs cover walls and the ceiling in the dining room, which has a 20-foot-high dome and is anchored by a 200-ton rock fireplace. Group rental rates for the 24 guest rooms can include buffet-style meals, but prepare to be unplugged: no televisions, Wi-Fi or cocktail bar.
Another historic inn , the woodsy Gunflint Lodge is just across the lake from Canada. Each of 24 cabins, with one to five bedrooms, has a fireplace. On staff are naturalists and fishing guides. On the grounds are hiking trails, a two-hour zip line course and horse riding stables.
The casual but modern resort is near the end of the 57-mile Gunflint Trail, but this is not the area's only scenic byway. Drive the 54-mile Superior National Forest Scenic Byway for additional views of boreal woodlands, bogs, rivers and wildlife (especially birds) that thrive in the fertile ecosystem.
---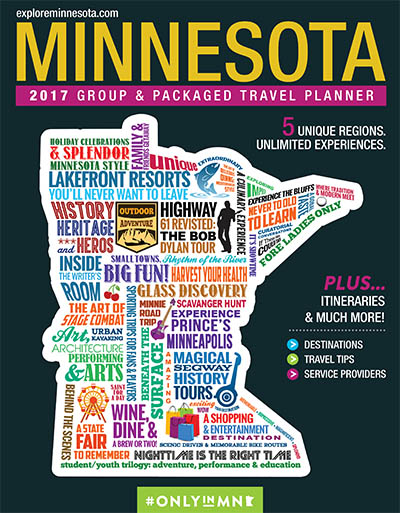 ---
The North Shore Scenic Drive, a federal All-American Road, stretches 154 miles from the Canadian border to Duluth, hugging the Lake Superior shoreline along the way. The drive only takes three hours, but don't do it nonstop. The road provides access to eight state parks, and the 1885 Lutsen Resort, the oldest in Minnesota, is a popular home base, offering accommodations from guest rooms to villas, plus an activities staff to address group interests.
Walk to Gooseberry Falls, in a state park of the same name and Minnesota's most-visited waterfalls. Visit Split Rock Lighthouse, a National Historic Landmark perched on a cliff. Then reward yourself in Two Harbors with a sweet slice at Betty's Pies, in business since 1956.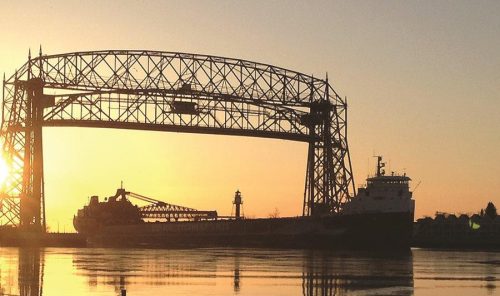 Duluth's big-city charms begin at the waterfront. The online Duluth Shipping News tracks the identity, arrival and departure times of massive freighters that open the 1905 Aerial Lift Bridge and pass by Canal Park. The 7.3-mile Duluth Lakewalk links this area, awash with boutiques and restaurants, to other lakeshore neighborhoods.
On the route is the free Duluth Rose Garden (3,000 bushes of at least 100 varieties in Leif Erickson Park) and Fitger's, a renovated 1859 brewery with lodging, dining, shopping and a revived brew house.
Also in Duluth, the Great Lakes Aquarium showcases freshwater species from U.S. and international waters. The Lake Superior Railroad Museum documents rail history in a big way, with dozens of locomotives and railroad cars in an 1892 railroad depot. The North Shore Scenic Railroad arranges two- to six-hour sightseeing trips between Duluth and Two Harbors; group charters are possible.
Other northeast Minnesota itineraries make mining the star. Chisholm is home to the Minnesota Museum of Mining and Minnesota Discovery Center. After experiencing the history of the mining industry, visit the observation area at Hull Rust Mahoning Mine View in Hibbing, home to one of the world's largest open pit mines where iron ore is still extracted. Guests can catch a glimpse of two-story haul trucks and electric shovels as they operate 365 days a year. This mine is over 8 miles long and near Hibbing, where folk-rock musician Bob Dylan lived for much of his boyhood.
Journey underground at the Lake Vermilion-Soudan Underground Mine State Park – Minnesota's first iron mine. Put on a hardhat and ride the rails in the mine. If you would prefer to stay above ground, you can still tour the drill shop, crush and engine house.
Actress Judy Garland was born in Grand Rapids, just 35 miles southwest, and that's where the Wizard of Oz Festival happens every June. Open all year is the Judy Garland Museum, home to the world's biggest collection of artifacts from the movie and celebrity's life.
This little slice of Hollywood is yet another example of the delicious diversity within this beautiful part of Minnesota.