Lake cruises, winery visits, mining heritage and auto racing fuel group trips in the heart of the state
The state's nickname is "Land of 10,000 Lakes"— but Minnesotans are a modest bunch; the actual number rises far above that figure, and the largest, deepest (and arguably some of the prettiest) are found dappling the central region. They're bordered by fragrant pines and the birch and maples that burst into flaming colors each autumn. These alluring forests for which Minnesota is famous are anchored by quaint towns with old-time Main Streets and intriguing museums and attractions, often housed in former train depots or historic courthouses. This is the treasured territory Minnesotans call "Up North," where urban dwellers head for respite from the pace of city life and folks are eager to roll out the red carpet to welcome tour groups passing through.
---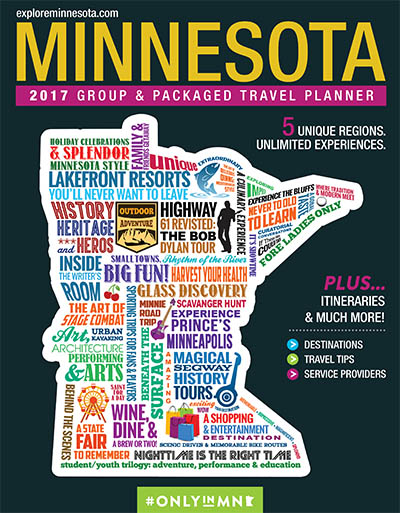 ---
Those fabled lakes are a grand place to start. Groups can board the Breezy Belle paddle-boat to circle Pelican Lake or enjoy a brunch, lunch, dinner or moonlight cruise on Destiny Cruise boats that paddle the waters of Gull Lake. Guides lead bird-watching tours that thrill those with binoculars or cameras in woodlands from Aitkin to Brainerd. (Minnesota boasts the nation's largest loon population, and several rare varieties of owl.)
Naturalist guides lead easy hikes through Lake Carlos State Park, near Alexandria, across terrain sculpted by glaciers, to see tamarack bogs and woodland ponds. Photo ops, for sure, but groups can also pick up paintbrushes to create a memory. Materials and instructions are provided (food and beverages extra) and no experience is necessary at Art Bar 39 in Alexandria and Hutchinson's The Paint Factory.
For a peek and a taste of what others have created, tour Redhead Creamery in Sauk Centre to follow cheese production from cow to curd. Or let Leatherwood Vinegary, also in Sauk Centre, showcase how vinegars are made from wine, followed by tours of their fruit and herb gardens. Sauk Centre's Max Bats welcomes groups to learn how wooden baseball bats are manufactured, and these claim to be the hardest in the world.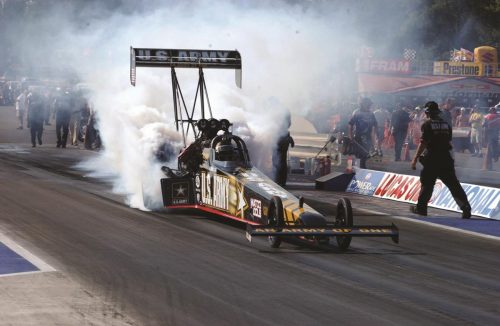 Speaking of sports, how about something faster paced? Snag seats at one of Brainerd's two racetracks: North Central Speedway, boasting a dirt track at its finest, or the Brainerd International Raceway, the largest in the Upper Midwest.
For a tamer, but equally enticing performance, Theatre l'Homme Dieu in Alexandria, is the mother-lode of summer stock, staging old favorites with the talented actors of the Twin Cities drama scene. Or head to the nearby Lakes Area Radio Theater on second Fridays to become part of a live audience while live musicians, lively actors and astounding sound effects produce an old-style radio show. St. Cloud's "Summertime by George" musical series invites visitors to mingle with the locals enjoying weekly free outdoor concerts in a downtown park.
To further savor the city's natural beauty, St. Cloud's legendary pair of public gardens beckons. Munsinger Gardens, along the Mississippi, is treasured for its shady vistas, a special treat for birdwatchers. Clemens Gardens blooms as a European-style formal garden traced with brick paths and centered by the Windsor Court fountain, while the Virginia Clemens Rose Garden scintillates with the sight and scent of 70 varieties of its donor's favorite blossom.
To experience more of the mystique of the lakes, tour Legacy of the Lakes in Alex, which unfolds the history of its resorts and grand hotels and Minnesota boat builders, complete with classic fiberglass boats and a fishing gallery.
Larson Boat Museum in Little Falls welcomes tour guests to ogle its vast, priceless collection of boat-building memorabilia and provides an intro to the most technically advanced boat building system in the world. The Minnesota Fishing Museum nearby displays 10,000 artifacts and a classic 1930s fishing cabin.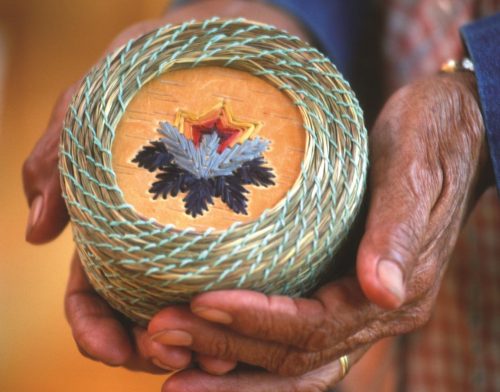 Mille Lacs is one of the state's largest lakes at 132,000 acres, and beside it stands the Mille Lacs Indian Museum & Trading Post, with interactive displays of the history, art and culture of the Mille Lacs Band of Ojibwe, whose turf this is. Nearby the tribe-owned Grand Casino welcomes tour groups to its four cafes.
For more peeks into intriguing history, visit the Runestone Museum in Alexandria, where that actual stone is on view, along with authentic log buildings, an 1880s schoolhouse and a 40-foot Viking ship called Snorri. Steer to Crosby's Merrimac Mining Company, where rich iron ore was mined from depths of 630 feet. Today its original smokestack still stands aside the dry room, where workers cleaned up, now home to scores of artifacts. Inspect a simulated cage that workers used to descend the mine and mockup of a drift, with mannequins of miners at work.
Crosby's Soo Line Museum, housed in a 1910 railroad depot, also documents life on the Cuyuna oRange, spotlighting 100-year-old logging and mining tools and a black wedding dress. Remember Charles Lindbergh? The most famous American of his time, this Little Falls native, nicknamed Lone Eagle, was the first pilot to cross the Atlantic. Visit the cabin on the banks of the Mississippi River where he spent his boyhood summers, with an adjacent interpretive center detailing family history.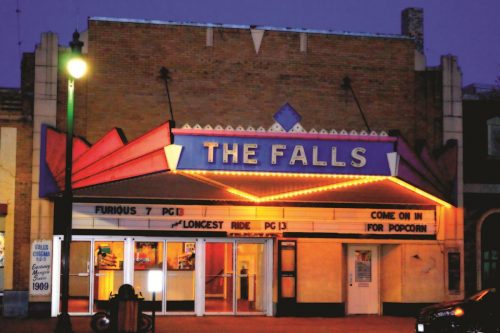 While in Little Falls, invite a step-on guide to explore this Mississippi River town's history as you trundle past a barber shop of the 1850s, the historic courthouse, a Cass Gilbert designed depot and murals brightening brick walls. Fergus Falls' own Otter Tail County History Museum takes guests through dioramas, period rooms and an agricultural wing.
Another famous Minnesotan gets his due in his hometown of Sauk Centre. The Sinclair Lewis Interpretive Center lauds America's first Nobel Prize winner for literature and showcases his boyhood home. While in Sauk Centre, peek at the classic Palmer House Hotel of 1901, complete with original tin ceiling and Venetian stained-glass windows, where Lewis worked as a night clerk.
The story of our troops is presented at the Minnesota Military Museum in Litchfield within active Camp Ripley, with indoor and outdoor displays and stories of the contributions of Minnesota's soldiers from early days through World Wars to present conflicts. Continue the story at Perham's In Their Own Words Veterans Museum, with audio and visual impacts, including accounts from survivors of Bataan.
Park the bus and wet the whistles at some of Minnesota's premier wineries, such as Carlos Creek in Alex, with 160 acres of vineyards and apple orchards. Tour the vineyards, production facilities and barrel room, followed by a quick course in reading labels and the sniff-swirl process during an included wine tasting. Whispering Oaks Winery in Melrose and Glacial Ridge in Spicer welcome groups, too, as does Panther Distillery in Osakis—Minnesota's first legal distillery, which utilizes a 500-gallon Kentucky still to produce vodka and more from local grains. Craft breweries? Ya, you betcha, as they say around here: four in the Brainerd Lakes area alone: Jack Pine, Gull Dam, Big Axe and Roundhouse.
Wise operators will carry a sign-up sheet on the bus, for guests will be scrambling to come back.