From the Black Hills to the Missouri River, South Dakota's culinary scene is as deep and diverse at its history.
South Dakota inspires images of mining towns and ranches, towering monuments and treasured landmarks. It's a place filled with Native American heritage, unexpected art and historic architecture. Sprinkled among it all is a surprisingly exceptional culinary culture. Every region of the state touts delicious local fare, inventive twists on classic dishes, well-crafted brews and cocktails, and exciting venues where you can enjoy it all. It may not be the first thing travelers think of when visiting South Dakota, but the food certainly will be something they remember when they leave.
The Black Hills
Whether your travel group is visiting Rapid City, or the northern and southern Black Hills, this region will not disappoint with its varied dining establishments, coffee shops, pubs and ice cream shops.
Rapid City boasts an array of cosmopolitan eateries nestled amid the bustling city streets. Groups can dive into one of the exotic pizzas at Kol, including the Notorious P.I.G. pizza complete with bacon, pork belly and arugula all topped on sweet potato pudding. For a taste of the classics, head to Tally's Silver Spoon. Since 1930, this fine dining spot has been serving up perfectly cooked bison served with braised root vegetables and pheasant with chestnut stuffing.
Take a trip back to the Old West with a visit to Deadwood and Lead in the northern Black Hills. Groups can enjoy plates of bison sausage ravioli and elk medallions on bruschetta at the Deadwood Social Club, located above one of the area's most notorious tourist spots: Saloon No. 10. Start the day off right at Pump House Coffee, which honors its past role as a Texaco station by naming its meals after automotive parts, such as the bucket seat and the gasket.
The southern hills are home to Crazy Horse Memorial, Mount Rushmore and Black Hills National Forest. Crazy Horse Memorial is home to the Laughing Water Restaurant which features unique favorites like the Native American Taco and Tatanka Stew. Groups can reminisce about their journeys through the hills as they dine at one of the lodges at Custer State Park. They can enjoy cowboy cooking at the famous Chuck Wagon Cookout, or enjoy plates of elk and pheasant at the State Game Lodge.
Sioux Falls and I-90
The foodie journey continues in Sioux Falls, the state's largest city. The historic downtown is lined with wonderful eateries that are sure to please visitors of all kinds, no matter their food preference. Pick up an edible piece of art at CH Patisserie, where the staff creates beautiful pastries that look so good, you may not want to bite into them—but of course, you probably will. Enjoy tastes from south of the border at Mama's Ladas, serving fresh salsa and guacamole alongside piping-hot enchiladas; or cruise over to Falls Overlook Cafe for views of the city and savory dishes like sweet potato topped with brisket and cheese.
Along Interstate 90, which runs from Sioux Falls to Rapid City, there are dozens of beautiful sites to see, and many places to refuel. Stop at The Back 40 in Kimball for some of their famed "sammiches" and generous appetizers, all of which is farm-to-table. Your group can grab a bowl of beer-cheese soup at Depot Pub and Grille in Mitchell, or opt for some fruit pies and fresh doughnuts at Wall Drug Store in Wall.
Northeast Region
Beautiful prairies cover the lands of South Dakota's picturesque northeast region. This is where Laura Ingalls Wilder lived with hundreds of other pioneers, penning her famed stories that would become American classics. What better way to enjoy a helping of Little House on the Prairie than to wash it down with a plate of local fare? Groups can dine on coffee-rubbed pork chops and lamb burgers at Pheasant Restaurant and Lounge in Brookings. If you go there, be sure to pick up some gourmet olive oil and balsamic vinegar to take back home as a souvenir. Top off the meal with a stop in at SDSU Dairy Bar, which offers 60 rotating flavors of ice cream, but is best known for its cookies-and-cream, which it claims to have created.
Over in Aberdeen, tour groups can dine on from-scratch pastas and breads at the Brass Kettle and enjoy French delicacies at CJ's Patiesserie. Watertown is home to Charley's Restaurant, housed in the restored 1889 Goss Opera House. This local hot spot serves up appetizers like mussels Josephine and main courses such as pecan-crusted walleye.
Missouri River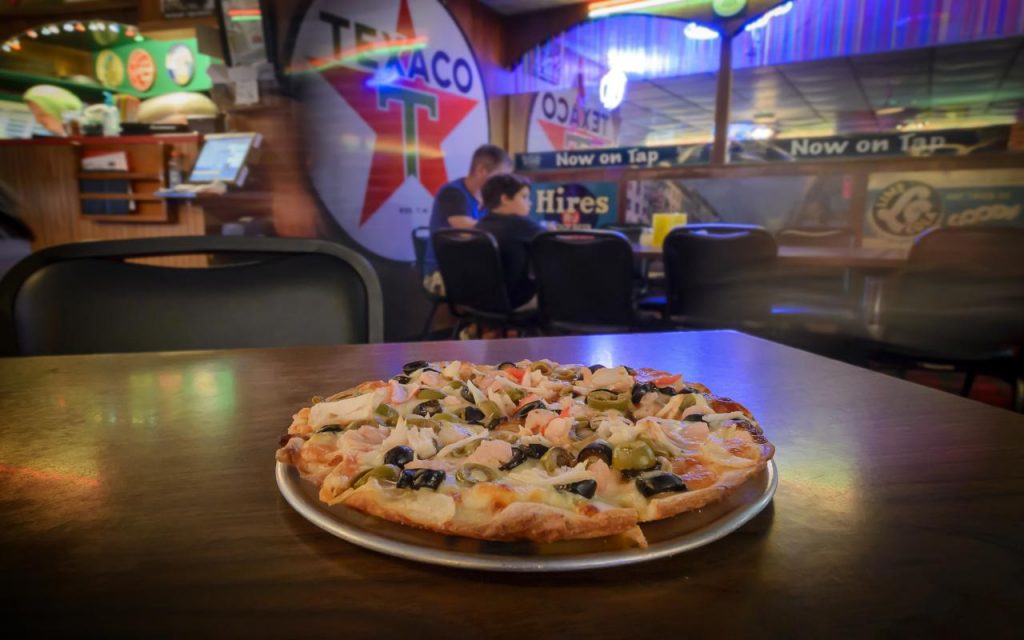 A trip along this waterway will introduce groups to dozens of beautiful lakes, rugged bluffs and canyons, and quaint South Dakota towns where they can enjoy a first-class meal. In the state capital of Pierre, visitors can dine at Cattleman's Club Steakhouse, serving aged top sirloin and prime rib year-round. If steak isn't your dish of choice, head over to La Minestra for plates of risotto, ravioli or grilled salmon. For groups stopping in Vermillion, be sure to check out Café Brule, known for its baked potato Brule, loaded with bacon and cheese. Over in Yankton, Charlie's Pizza House is dubbed the Midwest's oldest pizza joint, but you'll definitely find more than just the standard staples here. They cook up distinct items you wouldn't expect to find even in major metropolitan areas. Al's Oasis in Chamberlain is a South Dakota tradition, serving up homemade pies and buffalo burgers that the whole group will enjoy.
Breweries and Distilleries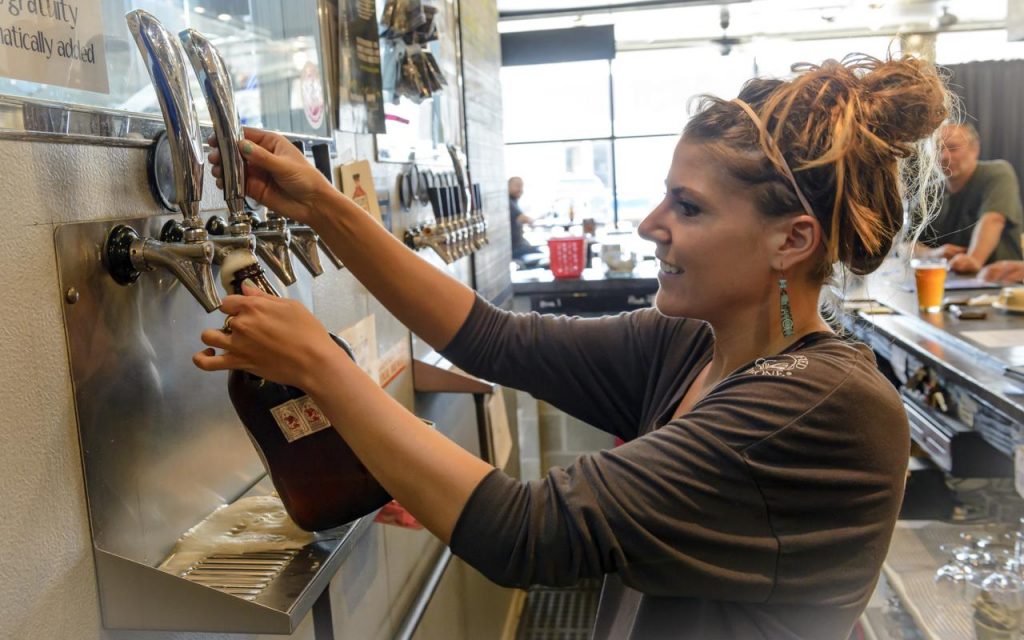 In case you didn't know, the country is experiencing a craft beer boom, and South Dakota is brewing up its own distinct libations for visitors to enjoy. Groups can sip on liquid hops at places like Rapid City's Firehouse Brewing or Brookings' Wooden Legs Brewing. Beer lovers can also enjoy some savory delights along with their golden wheats or chocolatey stouts, as many restaurants offer special beer pairings.
Craft distilleries are also enjoying some time in the spotlight. Many South Dakota distilleries are producing small-batch whiskey, vodka and brandy for patrons to enjoy in bars and restaurants all over the state. Groups can take tours and tastings at some locations, including Dakota Spirits Distillery in Pierre, which offers samples of its Coteau Des Prairies brandy and Coyote 100 light whiskey.
Wineries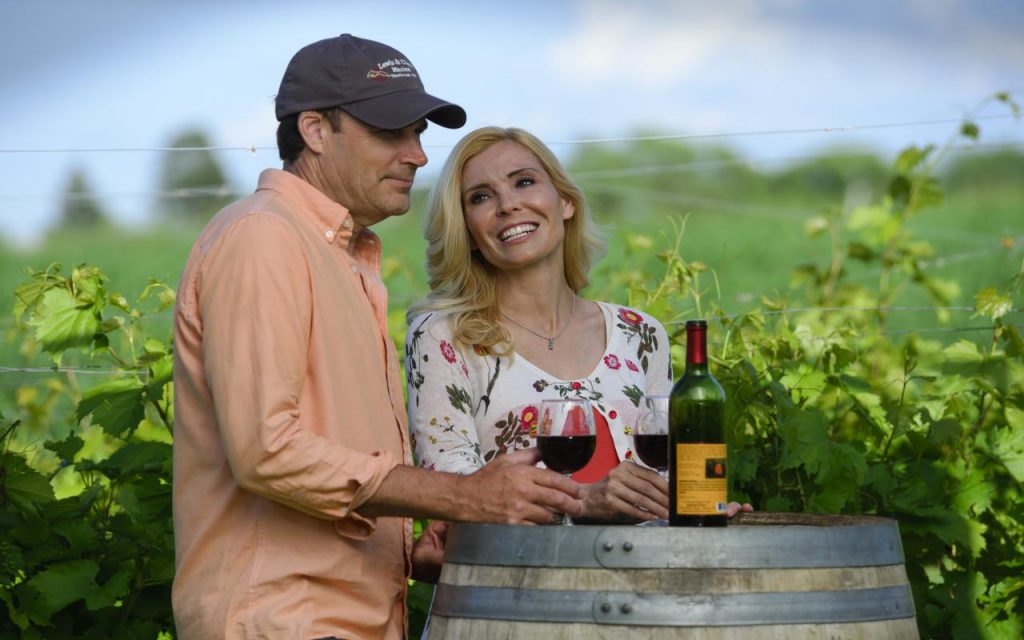 It probably goes without saying that South Dakota doesn't quite have the wine notoriety of some U.S. states, but it's certainly making a name for itself in the fermented grape department. The state boasts over a dozen wineries, including Valiant Vineyards Winery in Vermillion, South Dakota's first winery. Tour groups can enjoy tastings of a range of varieties, from Merlot to Frontenac. Guests to Schade Vineyard and Winery in Volga can get their feet in the action with a grape stomping party, or you can keep your toes grape-free with a visit to the tasting room in Hill City. Experience award-winning wines at Prairie Berry Winery in Hill City, just a few miles from Mount Rushmore National Memorial and Crazy Horse Memorial. Visitors can also visit their tasting room in Sioux Falls. Groups will love Belle Joli Winery's Sparkling House in Sturgis, which looks out to the five acre vineyard from a beautiful patio. These are just a sampling of the many great wineries in South Dakota.
South Dakota's culinary scene is certainly dynamic, definitely delicious and unmistakably one-of-a-kind.