Making the Most of Your Minneapolis Trip
There's so much to see and do in Minneapolis that it can quickly become information overload. This itinerary is a sampling of the area's history and culture, outdoor adventure, behind-the-scenes experiences and world-class entertainment.
3 Unique Experiences on This Trip
Mill City Museum
Minneapolis Institute of Art
Paisley Park
Duration: 4 Days
Available: Year-round
Ideal For: All
---
Day 1: Exploring Minneapolis
Check into your hotel and enjoy free time for the evening. The best way to experience the local music and nightlife scene of Minneapolis is by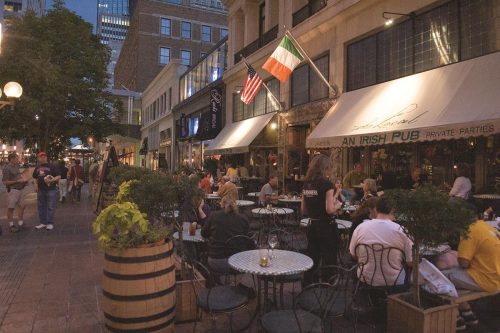 venturing to a local venue and enjoying the sounds, regardless of the genre.
Day 2: More things to do in Minneapolis
After breakfast at your hotel, depart for Mill City Museum.
At the Mill City Museum, enjoy the video "Minneapolis in 19 Minutes," and discover why Minneapolis was dubbed the "Mill City." Stroll the exhibits and then take the Flour Tower for a unique educational experience and ride to the observation deck. Save time for the gift shop.
Tour the Guthrie Theater and experience "Actors' Secrets for Powerful Presence," a Minneapolis Signature Experience. Led by a Guthrie Theater professional voice coach, this tour will in-spire you to find your real voice and acquire the skills to engage your listeners in everyday life.
Box lunch at the Minneapolis Institute of Art followed by "A Feast for the Eyes – Highlights of Mia's World-Class Collection," another Signature Experience. You'll sample cultures throughout time and around the globe, while hearing the stories of the objects and artists.
Depart for Chanhassen. Arrive at Paisley Park and tour Prince's amazing private residence and production complex. Experience what it was like for Prince to live, create and produce inside this private sanctuary. Dinner and show at Chanhassen Dinner Theatres – CDT has been entertaining guests for almost 50 years.
Day 3: A global market, exploring glass arts and more activities in Minneapolis
Breakfast at your hotel and depart for the Foci Minnesota Center for Glass Arts.
Meet the craftsmen and women of Foci Minnesota Center for Glass Arts for a fun-filled demonstration of the properties of glass. The glass demonstration is another Signature Experience that explores the history and stories of glass, while your gaffer creates pieces from molten glass.
Tour and lunch at Midtown Global Market, where you'll meet the merchants and hear their stories of achieving the American dream in this melting pot of global hosts. Sample a variety of tastes and select your favorite for lunch.
The next stop is another Signature Experience called The Minneapolis "Insider" Segway Experience. Discover what the locals know as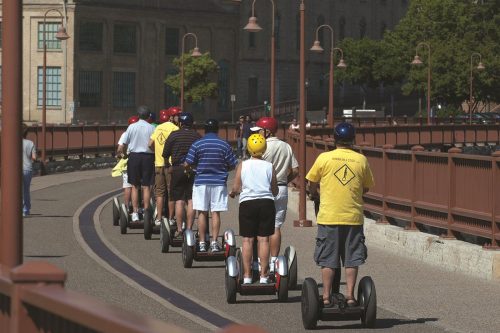 your expert guide leads you on a ride to explore the land-marks, popular attractions and hidden gems. Segway riding is easy and fun. Rain back-up options are available.
Return to hotel and freshen up before departing for dinner. Dinner is at the Freehouse with private dining in the Volstead Lounge. The same care and craftsmanship that defines their beer and food goes into taking care of their group guests, guaranteeing a memorable evening.
Day 4: Minneapolis, Minnesota
Depart Minneapolis with wonderful experiences and knowing you need to return.
Day 4 Option: If departing on Sunday, a Brunch Cruise on the Mississippi River with Paradise Charter Cruises is available. Your course follows the southern trails of the Grand Rounds Scenic Byway, showing off the best the Mississippi River and Minneapolis have to offer.
If you'd like more great group travel ideas in Minnesota, check out the Minnesota Group Tour Guide and be sure to Subscribe to Leisure Group Travel to stay up to date with our latest travel news.