Beginning in Rochester, home of the world-famous Mayo Clinic, this itinerary takes you to charming Lanesboro and historic Owatonna, with plenty of fun and memories along the way.
3 Unique Experiences on This Trip
[list line="no" style="style1″]
National Farmers' Bank
Mystery Cave
International Owl Center
[/list]
Duration: 5 Days
Available: Year-round
This Itinerary is Ideal For: All
Itinerary Details
---
Day 1
Arrive in Rochester mid-afternoon and tour the Plummer House of Arts. This 49-room Tudor-style home of Dr. Henry S. Plummer sits on 11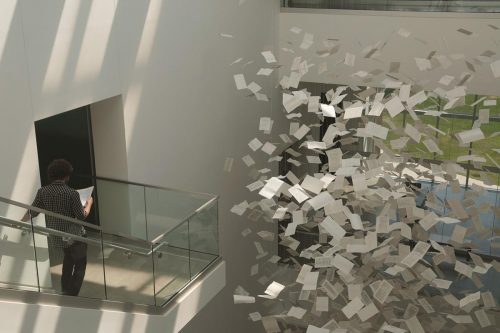 acres of beautifully maintained and landscaped grounds. The five-story, 300-foot-long house has numerous innovations that were far advanced for the times.
Complete your afternoon with a tour of the Assisi Heights Convent. Explore the ornate architecture and discover the legendary proposal to Dr. William Mayo from the Sisters of St. Francis to build a town hospital.
Check into your Rochester hotel and relax before departing for dinner at one of the city's group-friendly restaurants.
Day 2
Following breakfast at your hotel, enjoy a fun and informative tour of everything you ever needed to know about Rochester. Travel to the SEMVA Art Gallery, Heritage House, 56-bell Rochester Carillon atop the Plummer Building, the Soldier Field Veterans Memorial and much more.
Be the toast of the town when visiting the Toaster Shed, which holds the majority of Maynard and Marlys Jones' collection of more than 920 toasters and related items. The oldest toaster dates back to 1909. Did you know the toaster was invented in Stillwater, Minn.?
There's lunch on your own with shopping or browsing at the Apache Mall.
Enjoy a catered dinner at the Mayowood Stone Barn. The crafts-manship and beauty of the arches and windows evoke a sense of his-tory and add comfort to every event.
Day 3
Following breakfast, depart for the picturesque drive to Lanesboro, listed as one of "America's Prettiest Towns" by Yahoo! Travel/Forbes Traveler and one of the "20 Best Small Towns" by Smithsonian Magazine.
Begin your day in Lanesboro with the Lanesboro Historical Preservation Association walking or driving tour. See the captivating architecture of Norwegian ancestors. Victorian homes and public art also contribute to the town's rich history. There will be time for shopping in the unique shops and boutiques scattered throughout downtown Lanesboro. Lunch on your own.
Meet your local guide for an Amish Tour. One of Minnesota's largest conservative Old Order Amish (Swartzentruber Amish) groups live in the Lanesboro/Harmony/Canton area. The Amish want to live a humble, simple life separate from the modern world of electricity, tractors and vehicles. The Amish are talented craftsmen and home-makers that create furniture, quilts, leather goods, baskets, and the popular buttery cashews and jams found in home shops.
Dinner is at the Pedal Pushers Café, where large groups are welcomed with meats and vegetables from local farmers. Following dinner, return to your Rochester hotel.
Day 4
Enjoy breakfast and have your bag ready before departing for the Step Back in Time: Owatonna Group Tour.
First stop is the Steele County History Center featuring rotating exhibits and displays relative to the local area and Minnesota's history. Coffee and pastries on the patio follow, leading into a guided tour of the Village of Yesteryear on-site. Tour 19 structures as they portray life in the area at the turn of the 20th century. Enjoy an early lunch.
One time named one of the "11 Can't Miss Stops on a Tour of America's Hidden Architectural Gems," the National Farmers' Bank is our next stop. Located in the historic downtown, the bank was the first and most famous of Louis Sullivan's jewel box banks.
Arrive for a guided tour of the Minnesota State Public School Orphanage Museum. Get a glimpse of what life was like for the 10,635 orphaned, abandoned and abused kids that called the Minnesota State Public School for Dependent and Neglected Children home between 1886 and 1945.
Day 5
There are plenty of natural wonders above ground in southern Minnesota, but we should not forget what's underground. A visit to either Niagara Cave in Harmony or Mystery Cave in Forestville State Park outside Preston is quite memorable. Guided tours of these unique geographical attractions explain the features and how these marvels have been formed over millions of years.
Located in nearby Houston is the International Owl Center. At the Houston Nature Center in 1998, Alice, a permanently disabled great horned owl, was acquired for educational purposes. Today, the Center's mission is to advance the survival of wild owl populations through education and research.