Mike Schields is no stranger to the tour business, having held executive posts at Globus, Brightspark and TTC. His latest venture is a roll-up of Midwestern tour, bus and travel agencies.Blending culture, technology and operations is the hardest of hard in this industry. Learn how Mike and his team plan to pull it off in this edition of Take 5
What are the origins of Legacy Travel Group?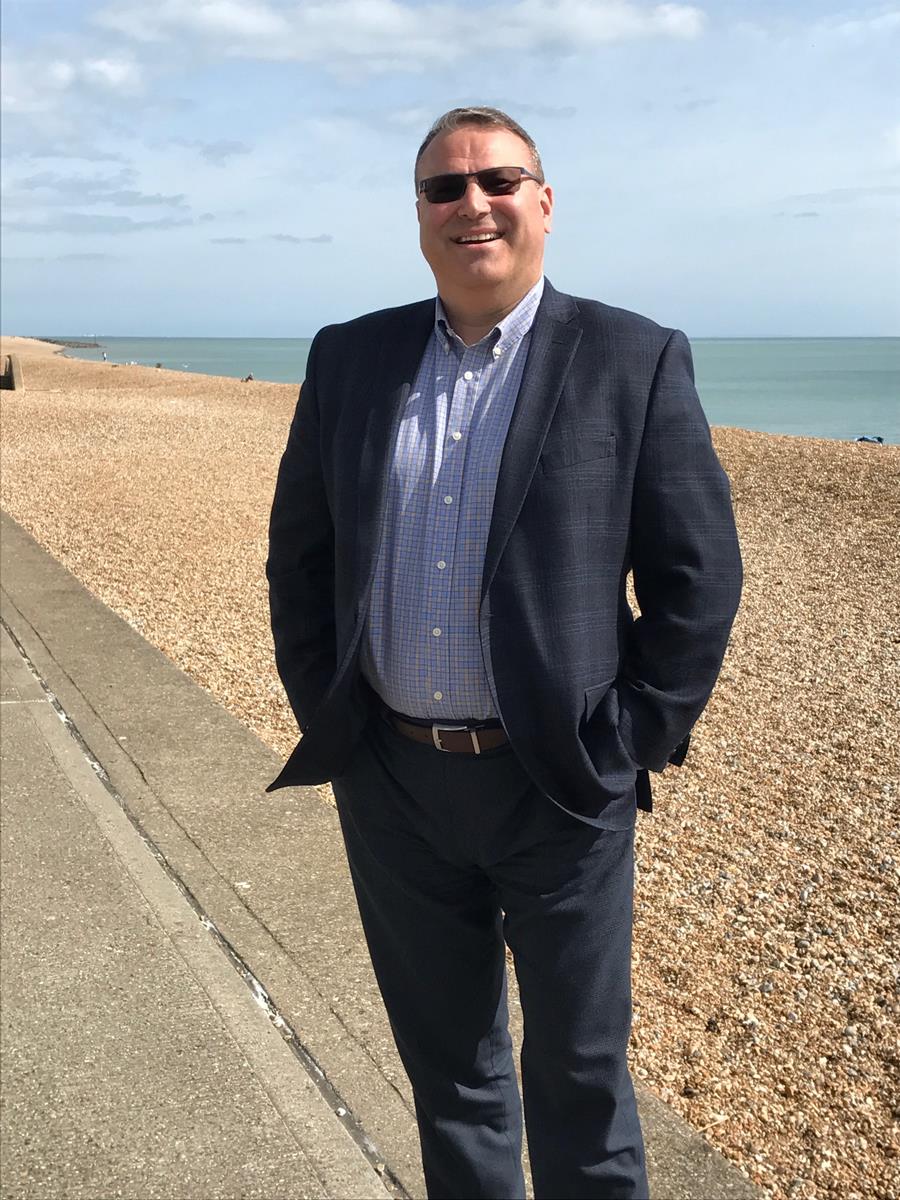 Mike Schields: Legacy Travel Group is a compilation of several businesses based out of Decorah, Iowa. Hawkeye Stages is A long-established motorcoach operator with high-quality coaches with great drivers, strong reputation with their tour, student tour government and sports markets. They went into acquisition mode a few years back, with the goal being to be travel distributor with their travel agents selling the tours which they built. They acquired a couple of tour operators, so it was a great opportunity to really control the customer journey, and provide a very high-quality, seamless experience from booking to execution.
What sort of unique challenges come with buying an existing business?
MS: When it comes to buying an existing business, you always want to believe that everything is in good great condition. Sometimes it is and sometimes it isn't. Whenever a new owner comes in, there's an established clientele that hopes things are going to be okay and won't dramatically change. The Legacy Travel Group owners are very committed to high quality, great experiences, and insuring that our guests learn a great deal about the destinations they visit, so I wasn't worried about keeping our loyal following happy.
Some things should stay the same because they are good practices, but typically when a new owner comes in, they say, "Okay, we'll incorporate this business into our way of doing things, and get synergies where we can try to find some level homogenization throughout the entire organization." Combining established practices with new ones are always a challenge, but ultimately necessary to improve and enhance the morale of the organization, which always flows down to the guests. There is a great deal of truth in the link between happy, energized employees, and the satisfaction of your clients.
What is the advantage of this sort of readymade business that has already been in existence?
MS: From a contracting perspective we own the tours and we own the coaches, so that's pretty easy. We don't have to hire outside contractors like guides and drivers; we only have to contract services like hotels, meals and attractions.
Coming into this scenario where there are four companies, each with unique cultures and standard operating procedures, what previous experience did you lean on most?
MS: I would say implementing change is probably the number one. When you come into four existing companies with established cultures, you have to convince everyone the change you are bringing is beneficial. There's a little bit of a salesmanship that you're the right person to bring about change and you're going to do it in a respectful way and as democratically as possible. That's skill that I've learned from the companies I've previously been with. They all required some sort of change, some sort of optimization or improvement.
I think the second skill is to understand how a tour works and how the industry has gone through incredible change over the last 10 years. Today's industry is about taking people to unique places and having them experience new things—they're not just seeing things, but doing things. It's about those social bragging rights and moments that are really important to people. Only the most adaptable tour operators have been able to thrive as a result of really listening to customer feedback, and acting upon it to enhance and update the escorted touring product.
I looked at your new brochure and you've inserted activity levels into your tour products. Talk a bit about how that came about and what you are trying to achieve there?
MS: We developed a five-point scale of activity level, and I think a lot of tour operators are thinking the same thing—you want to make sure you appeal to as broad audience as possible. In doing so, you have to make sure people understand before they get onboard: "Hey, there's quite a bit of walking and hiking and we're doing some pretty vigorous activities, so let's make sure you're in the proper condition for this."

On the other hand, there are other tours that people go on where perhaps they're not in a position to be super active. It could be health-related, or it could be in the summer and very warm and maybe they want to throttle things down a bit. So that activity gauge is lower. It's about managing customer expectations.
The other piece is independence, and I think tour operators are now baking in a little more free time so people can pursue individual pursuits that may interest them such as art, food or architecture.
You brought up the term "experience" earlier in the conversation. I'm curious to know from a delivery standpoint how you're baking that into onboard touring day versus maybe what was done 10 years ago.
MS: We're always trying to find 'wow' factors that people will come back and say, "Gosh, I never thought I'd do that on my own. I would've never found that place!" Our tour planners have done a lot of detective work, and they've found unique things with the help of our CVB and DMO partners, as well as personal experience, and input from our valued Tour Managers and Coach Drivers.
That kind of experience provides a certain level of exclusivity and makes people feel less like they are part of a group and more like they are part of a unique travel experience. We're trying to find those little things like those attractions that love showing off their wares to groups. We are also making a real commitment to supporting local businesses and local merchants that are reflective of the areas we are visiting. It's amazing what our planners can find if they think "locally" and lean on support of our partners.
What's the importance of cruises to the group business?
MS: It's amazing what the cruise lines have become, and it's interesting at one point in time the tour industry was actually larger than the cruise industry. Now we're at a point where I think most of the tour operators are saying, "If you can't beat them, join them." You don't have to like some of the new colossal ships, but you have to accept that many people will take a cruise, and then they'll follow up with the land vacation; there's a lot of intersection between the two.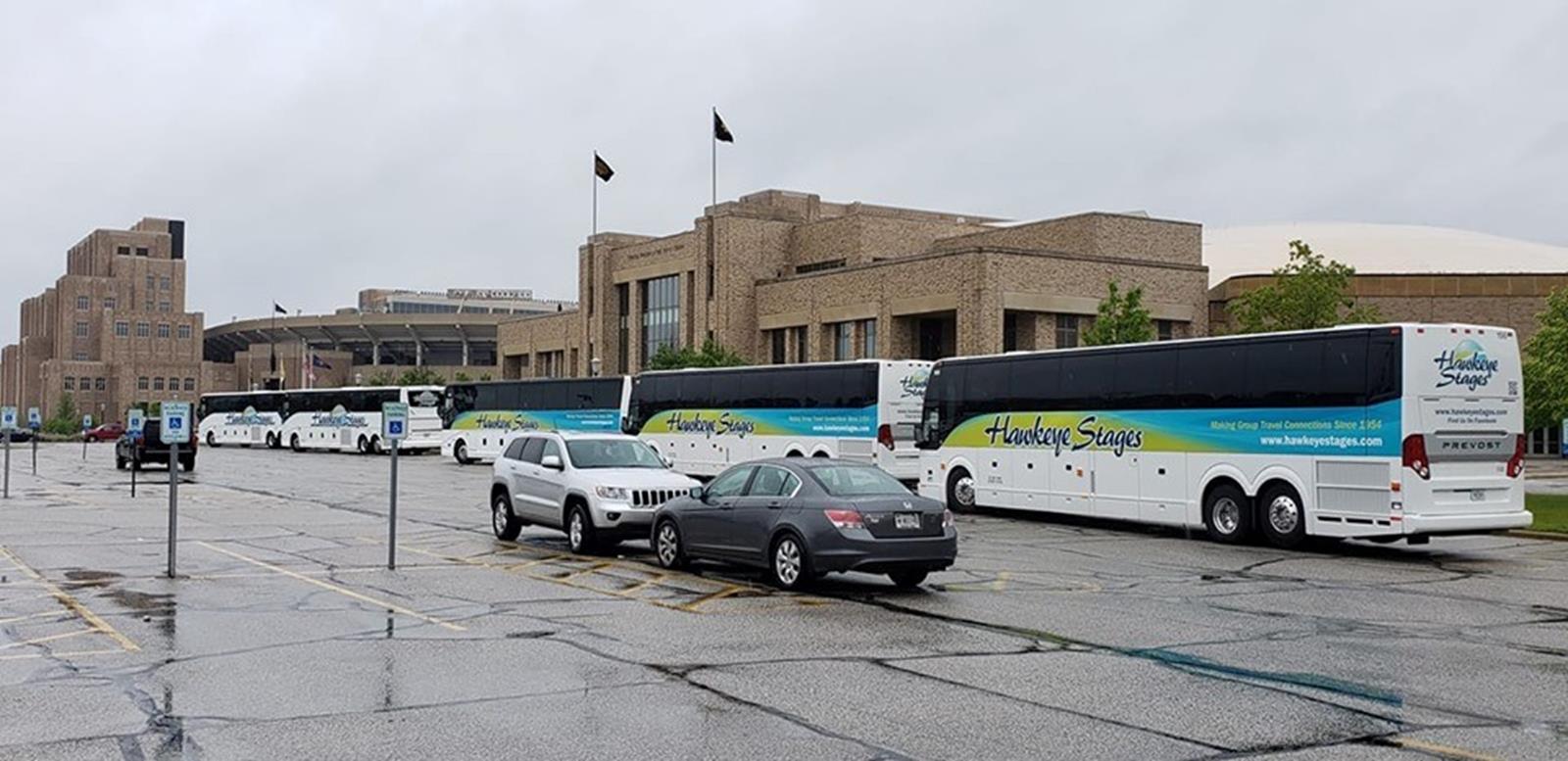 I think the best combination is river cruising, which is a massive dynamic and great experience for travelers. You have the benefits of a cruise such unpacking once, and the ship is much more manageable from a size standpoint. It's really your motorcoach from point to point to point, dropping you off in the center of town. That's what people find really find convenient. I think that is the intersection between the two industries. River cruising is huge and it's here to stay.
What sort of things are you doing to meet the needs of travelers?
MS: One of our companies in the Legacy Travel Group only does group tour customization, and they are very good at it. I see that happening more and more. If you look at consumer products, whether they are cars, clothes or handbags, everybody wants their own unique spin on it. Tours are no exception.
People say "Okay, I see what you have, but I want to do this and this, and I want to eat at this restaurant. My people have an interest in art so we'd like to go to this museum." I think that's a trend that's not going to go away. It's very challenging for tour operators because the business was built on collective buying and creating products that we know the masses want.
The "custom tour" customer is pretty much the opposite of that, and, as a result, you are going to have higher prices and more complex operations, but you're also catering to a much broader market. You've opened their eyes to how great tour experiences are, how carefree they are—and that your traveling guests don't have to worry about the details.
Any domestic or international product that you're most excited about in the new catalog?
MS: We have a pre-Mardi Gras program in New Orleans that starts in Chicago. We stop in St. Louis and Memphis and head back up through Birmingham, Nashville and Louisville. They are all great places and you can avoid the hassle of the airport which is really cool. I'm excited about that.
We go down to New Orleans before the Mardi Gras craziness, but our folks get to know about how the floats are made and get to participate in a mock parade, doing all the things there without the hassle. I'm very fond of the South and I just think it's a great trip.
Internationally, I'm probably most excited about our river cruise on the Danube. We sail on the AmaMagna, which is a new class of river cruise vessel. It's double the width so it has all types of new amenities that they haven't been able to offer on the river cruises previously.
We've got a couple of trips planned for the Notre Dame-Navy football game in Dublin, Ireland in 2020. I think it's really exciting that we have the combination of the football game with touring in a magnificent country like Ireland.
There seems to be a draw towards one or two big brands in the consumer segment where they end up dominating competition, eventually putting them out of business. The tour business tends to be a carriage industry, but with that being said there's some pretty hefty competition out there with large companies, name brand, big marketing budgets. How does a family-owned and operated company like Legacy get their foot in the door against amidst that sort of competition?
MS: I think you stay in your lane. You look at your local market and what makes you special. For us, we own our travel agencies, coaches, tour product and have our own tour managers. We have a firm control on that entire process. We have a good portfolio, customers that are very loyal to us, and we continue to support them with a very hands-on approach.
We really are very service-focused, locally, and I know that sounds cliché, but it is something we can do as a regional player that a lot of the big brands might find more challenging.
Where do you see this business going in the future?
MS: I would like to see us become a much stronger regional player with a pretty hefty North American and an international portfolio. I'd like to see us continue to build all of our own product, and continue to control and positively impact the entire Legacy Travel Group customer journey. It's very cool that there are very few players out there like us, and we have a great opportunity to grow this business model for the benefit of our growing, loyal clientele.
Connect with Mike Schields:
Phone: 630-778-7010
Email: mikes@legacytourtravel.com
Website: legacytourtravel.com