Lee Dahl shares what drew him to the tour industry, changes he's seen and the importance of working with members of Tour Colorado
How did you get started in the tour industry?
Lee Dahl: I've always had a love for travel and always enjoyed going down the highway. That led me to driving coach. It's what I wanted to do.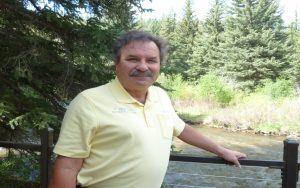 During my driving days I saw some really good tours and others that had a need for improved service. In 1998 we got into the tour business. To this day I still enjoy seeing a customer's delight when they are seeing something new or enjoying a first-time experience.
During Leisure West Tours' 19 years in business, have you seen changes in your tours?
Lee Dahl: Absolutely. Our business began with WW II's Greatest Generation. They had not traveled much. We could lead them by the hand and they were appreciative. Their interest was travel. That's no longer the case. Today, the Internet allows our groups to research their special interest. Those interests are defining what the market will buy and directing our tour product. We have to constantly be adapting to a changing market-place.
Has the Internet changed how Leisure West Tours operates?
Lee Dahl: Yes, our business has changed with the advent of the Internet. We certainly use the Internet for research, including new destinations and new tour themes. However, we do not rely on that research alone. It's a starting point. We like personal contact. We like to look at each property and attraction before putting them in an itinerary. For our own marketing we maintain a website, but that's not enough. Social media is becoming more and more important. We do not sell retail tours. Most of our clients are pre-formed groups like bank travel clubs. We also serve as a receptive operator for other tour operators. Still, online marketing is important to us.
You're a member of the major trade organizations, including American Bus Association, National Tour Association and Travel Alliance Partners. Why is it important to also be active in Tour Colorado, primarily a supplier organization?
Lee Dahl: Suppliers are with whom we deal. It's very important we develop strong relationships. Tour operators cannot know everything. Suppliers keep us up to date with what's happening in their respective destinations. If there's an event that's happening that will interfere with or enhance a tour, we'll want to know. It's that type of information that helps us plan tours and search out new ideas. Tour Colorado with members throughout the state provides just that type of knowledge. Just as importantly, those suppliers get to know who we are. They know the type of professional business we operate.
As a successful tour operator and member of Tour Colorado, what suggestions do you have for suppliers for achieving success in this industry?
Lee Dahl: The most important thing is to know your product and what's around you. Know how many double queen rooms you have. Know how far it is from your restaurant to the attraction on the itinerary. Is there a group rate at your non-profit business? Understand all the group policies of your business. It's just as important to know your competitors. If you're unable to accommodate a group, know and be prepared to recommend another business. Networking and partnerships
are critical, including packaging. By working together you'll keep business coming to your business now and in the future.
How do you see the future of the industry?
Lee Dahl: The future of the tour business is bright. Doing business the old ways just doesn't work anymore. Now, as we go down the road on our tours we're seeing more of our folks, even seniors, researching routing information. They want to know everything about what's along the highway. And are not afraid to ask. Not too long ago I read an article that fewer kids 19 and under were getting driver's licenses. That's a huge departure from when I was that age. Now, they're taking Uber and public transportation to wherever they need to go. As those young people mature they'll be perfectly comfortable riding a coach, as long as we're touring what interests them.