FunME Events specializes in bringing student groups to Denver and all of Colorado for unique, unforgettable experiences.
When Michael Th. Embrey started student tours to Denver 16 years ago, not many schools thought that the Mile High City was a student destination.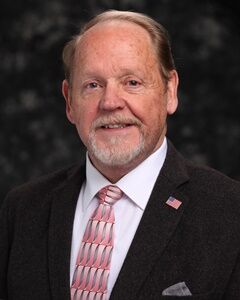 "I met the vice president of the Denver CVB, and she told me about some of the opportunities for student performance groups in Denver," Embrey said. "I came out to talk with her, met the hotels and found a fantastic theme park (Elitch Gardens). That's how it got started."
It took 18 months to get things in place, but in the first full year of operations, the DeKalb, Illinois tour operator brought 1,800 kids from Wyoming, Kansas, Nebraska and outlying communities around Colorado to experience Denver. For many of them, it was a new adventure. For others, it was an oppor-tunity to participate in an event that didn't require travel to Orlando or Los Angeles. The destination gave band and choir groups an opportunity to perform without having to travel far distances.
"I think the weather and affordability make Denver appealing," said Embrey. "Ski season ends in April and summer season doesn't start for another month, so May is more affordable in Colorado. Elitch Gardens is the main attraction for our student groups, but they also participate in a host of fun activities like laser tag, bowling and Denver museums."
FunME Events brings in approximately 6,000 students each April and May to the city, providing a boost of activity to local restaurants and entertainment venues. Popular dining spots include Hard Rock Cafe, Bubba Gump's and a local restaurant called Casa Bonita. Typical packages are 3 days/2 nights, booked either with schools directly or tour operators that buy packages directly from the event operator.
"I think the uniqueness of the destination– the mountains, scenic views, and cultural activities in and around Denver make it a mile-stone destination for a lot of kids," continued Embrey. "Especially for groups coming from the Midwest, it's a whole different view."
The company's Denver program has grown over the years to attract participants from 16 states. Groups coming from the north will often stop in Fort Collins, Boulder, Estes Park and Greeley while southern-route groups pay a visit to Colorado Springs to see the Garden of the Gods and U.S. Air Force Academy.
"As a member of Tour Colorado, I get first-hand knowledge of events, activities and Colorado suppliers that assist me in planning packages and tours to the Colorado region," Embrey said. "With trends in travel always changing, it is important to get information on a timely basis to enhance future visits to Colorado."