Minnesota's famous Mall of America shines as a beacon for groups from all over the world. It offers everything—from entertainment and culture to great dining and, of course, shopping.
Located in Bloomington, Minnesota, Mall of America is the nation's leading shopping and entertainment center. With 520 stores, 50 restaurants and many attractions, it is no surprise that groups from around the world flock to this Twin Cities mall for a one-of-a-kind shopping experience. Just spending 10 minutes in each store would rack up a total of 86 hours. With so much to do and see in so little time, how can you make sure that your group enjoys all Mall of America has to offer?
Considerations and Tips
1. Plan Ahead
Mall of America works with Bloomington Convention & Visitors Bureau to offer a complete packaging solution. You can find your transportation, hotels and attraction information here.
2. Consider a Tourism Program
Your group can book the Meet & Greet Service where, upon arrival, your group will be met by a Mall of America representative who will give a warm welcome and brief introduction to the mall. This service is ideal for first-time visitors or large bus groups, and includes Mall of America shopping bags, coupon books and maps/directories. 
3. Time Manage
Figure out where your group members want to shop and what they want to see and do, then include a sufficient amount of time to allow for all of these fun activities to take place.
Keeping Track of Your Group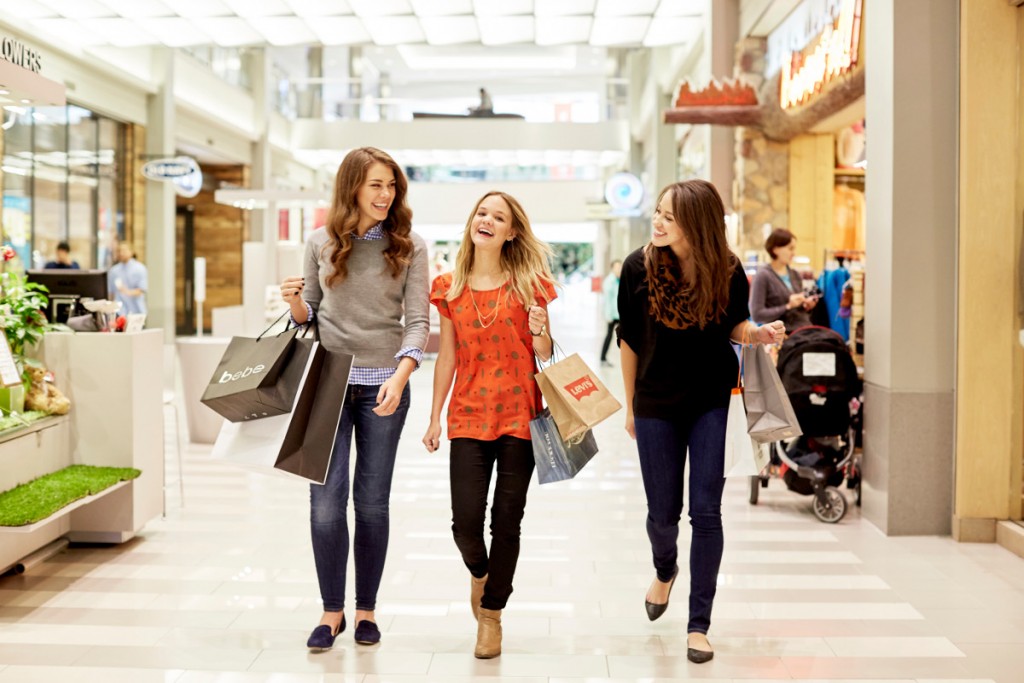 Your group will most likely want to split up and see different sights. In a place this big with so much to do, you may not see your group members until the end of the visit, unless you designate a meeting place. Here are some easy-to-get-to meeting locations:
Nickelodeon Universe amusement park lies at the center of Mall of America and is the easiest meeting place to find, but you may want to decide to meet at a specific spot (such as the carousel) or the entrance to this large attraction.
The South Avenue area, located just outside the Radisson Blu Hotel and in between the Apple Store and American Eagle Outfitters, is directly across from the LEGO store.
The rotunda is next to the East Ramp and Barnes & Noble Book Store.
Macy's, Nordstrom and Sears mark the three major corners of the mall in the Southwest, Northwest and Northeast corners, respectively. The Southeast corner features Rainforest Café, which is a great lunch stop for your group.
The fourth floor, taking up only about half the space as the other three floors, may be a quieter place for a larger group to meet. This floor includes the Theatres at Mall of America, House of Comedy, Sky Deck Sports Grille and Lanes, Dick's Last Resort and Hooters.
Convenient Guest Services
The Theatres at Mall of America offer hearing- and vision-impaired equipment free of charge to guests.
Lockers are available for rent on Levels 1, 2 and 3 on the East and West sides. There are also lockers available at the North Entrance to Nickelodeon Universe underneath the Ferris wheel. You can rent lockers to fit what you don't want to carry around. Jumbo lockers are available to rent for luggage and larger items.
There's no question about it; Mall of America is big. Seven Yankee Stadiums can fit inside the mall, and the walking distance around one level is 1.15 miles. If anyone in your group grows tired from all that walking, you can rent strollers, shopping carts, wheelchairs and electronic carts.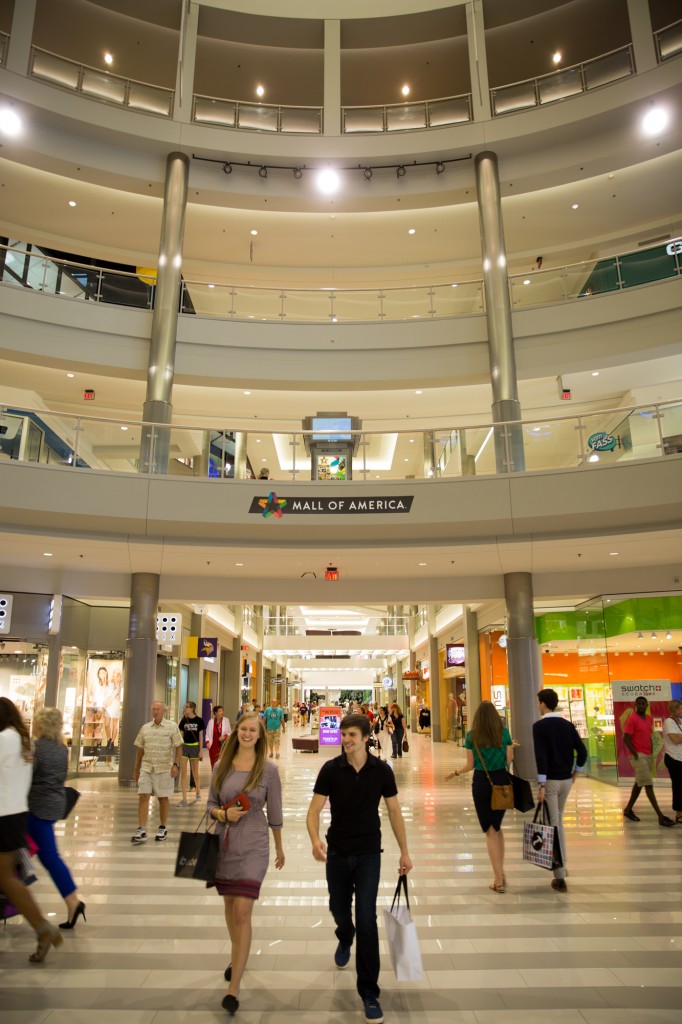 Getting Here and Getting Around
Mall of America is located five minutes from Minneapolis/St. Paul International Airport (MSP) and 15 minutes from downtown Minneapolis and St. Paul. A convenient Light Rail Train service links Mall of America to the airport and Minneapolis.
Almost 40 Bloomington hotels are located within 10 minutes of Mall of America and offer complimentary shuttle service to and from the Mall and MSP Airport. Radisson Blu Mall of America is the first hotel to be attached to the mall, and it features a full-service restaurant and bar, meeting and event facilities, a large workout center and pool and complimentary guest package pick-up in the mall.
Mall of America annually hosts more than 12,000 groups. Coming to Mall of America in spring 2016, exclusively for groups, are a number of all-new signature group experiences. Included in these is a Behind-the-Scenes at Hard Rock experience at the Hard Rock Café and Art of Delicious Dining- Mediterranean Style at Vom Fass. Groups can also feast at Fire Lake Grill inside Radisson Blu with experiences like Art of Brunch, Dinner on Tap and Taste of the Seasons. Also coming in spring is FlyOver America, a flight stimulation ride that will take guests on an aerial tour of the greatest landmarks in the United States. Enjoy free Wi-Fi everywhere inside the mall and download the free mobile app for a complete list of stores, restaurants, attractions and events.