Most see Iowa as a land-locked state, but there are multiple tours and activities groups can experience at the many lakes and rivers throughout the state. Generations of Iowans have enjoyed these iconic locations and they're ready to welcome you to join the fun.
By Quinn Valdivia
Splash in Spirit Lake in Dickinson County, Iowa
Located in the northwest corner of the state, Spirit Lake is Iowa's largest natural lake. Visitors can find various water activities including boat tours and swimming along with campgrounds, resorts, and plenty of family-friendly attractions. Nearby, are the interconnected Okoboji Lakes, creating nearly 70 miles of shoreline altogether. The area is home to various eating establishments and shops, perfect for walking tours if you aren't interested in getting in the water. On top of its gorgeous beaches, Spirit Lake is surrounded by miles of trails that extend into Dickinson county, providing a safe place to hike, bike, or rollerblade.
Visit Clear Lake in Cerro Gordo County, Iowa
North-Central Iowa is home to Clear Lake, one of the top sailing lakes in the Midwest. This beautiful spring-fed lake offers residents and newcomers alike the chance to fish, swim, sail, and paddleboard. Both Clear Lake City Beach and Clear Lake State Park provide places to sunbathe and relax while taking in the scenery. Nearby, you'll find the picturesque Central Gardens of North Iowa and the Clear Lake Farmer's Market, which meets each Saturday from 9 AM to 12 PM. All of this combined with delicious food options and places to stay, like the newly-renovated Lakeside Inn, makes Clear Lake a must-visit destination.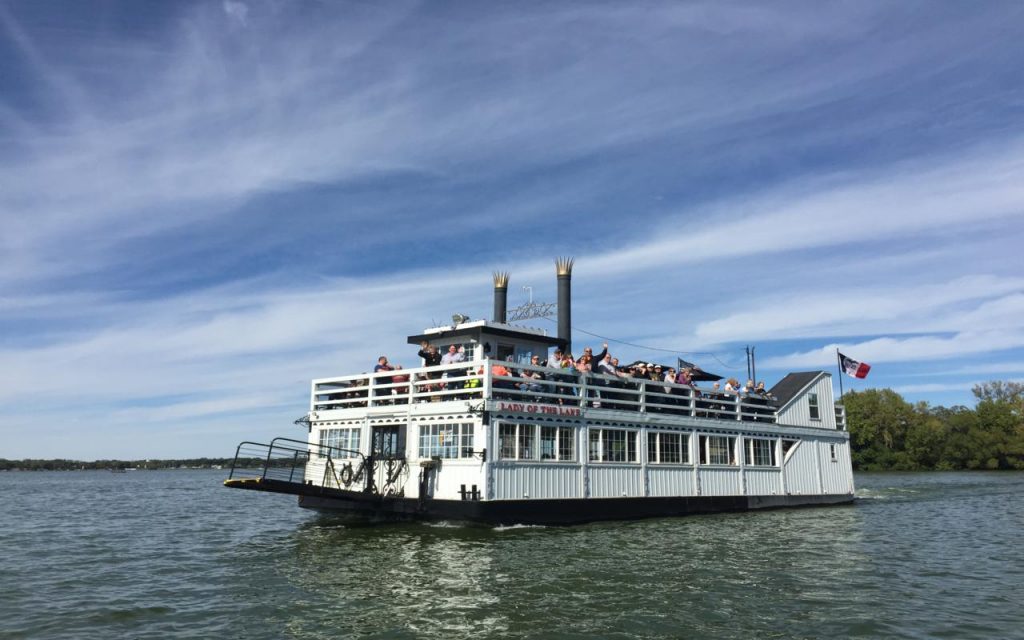 River Boat Twilight in LeClaire, Iowa
Explore the great Mississippi River with this unique tour on a replica of a Victorian steamboat. While the Riverboat Twilight offers 1-day excursions from Dubuque to Guttenberg and
90-minute sightseeing tours, it is best known for its two-day roundtrips. Guests will journey to Dubuque and spend the night along the river at the Grand Harbor Resort. This all-inclusive trip includes meals, onboard activities, and lodging along with beautiful views of the surrounding scenery and wildlife along the way. Once in Dubuque, guests can go shopping or spend their time learning about the town's history at the National Mississippi River Museum and Aquarium, where admission is free with the tour package. This signature cruise is offered Tuesdays and Thursdays from May 30th to October 31st.
Celebration Belle on the Mississippi River in Moline, Illinois
Docking just across the river from Bettendorf, Iowa, this 750-passenger passenger paddlewheeler offers various tours, fitting for any group of travelers. Currently, in their 39th year of cruising, the Celebration Belle offers a variety of themed lunch cruises including a Classic Oldies Cruise, Broadway Cruise, and Movie Tunes Cruise. For a longer trip, try one of their all-day cruises which go to and from Dubuque from nearby cities in Illinois and Wisconsin. The shortest of these all-day tours is five hours, but the experience only gets better as the tours get longer.
Cruises begin in April of 2023 and stop in October, don't miss the chance to party with Celebration Belle on the Mississippi!
Experience American Lady Cruises on the Mississippi River in Dubuque, Iowa
American Lady offers lunch dinner, and happy hour cruises on the Mississippi River along the banks of Dubuque. Meals are catered by Catfish Charlie's River Club, groups will have delicious food along with gorgeous views. While also offering occasional specialty tours, the basic tours are only about an hour and a half to two hours. These quick trips are definitely worth your while.
Manchester White Water Park in Manchester, Iowa
For those seeking a little more excitement, the city of Manchester offers free admission to their white water rafting park. The course is 800 feet long with six 18-inch drops along the way, open 24 hours a day all year. Kayaks, tubes,canoes, and other equipment are available to rent from local shops or you can bring your own! When you reach the end of the trail, you can continue on for a relaxing float or use the walking trail to get back to the start of the course and do it all over again.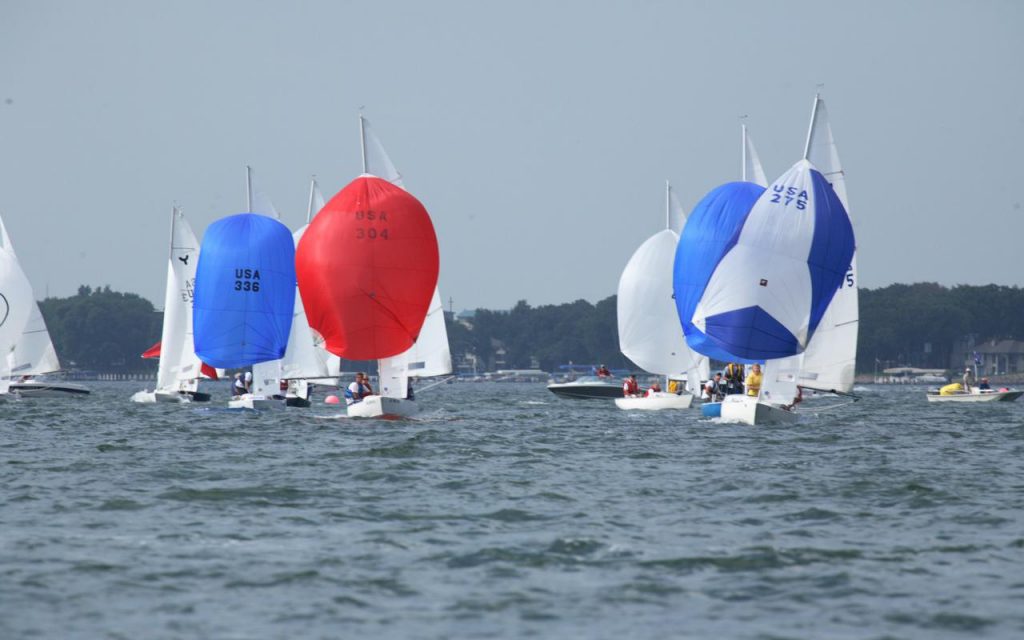 Charles City Whitewater in Iowa
This is yet another location where visitors can hop in the water and have some fun for free. Located on the Cedar River, the course offers three features; Dam Drop, Doc's Drop, and Exit Exam, which are suitable for all levels. Groups can paddle board, tube, or kayak at this location. Adjacent to the whitewater park is Riverfront Park, where visitors can have a picnic or take a walk after they get out of the water.
Explore Spook Cave in McGregor, Iowa
For the adventurous souls out there, the town of McGregor offers an underground boat tour of Spook Cave. Tours run daily from May to October, taking groups of 12 to hear about the discovery of the "haunted" cave and see the beautiful cave formations within. You'll enter the cave at the base of a 90-foot bluff and emerge 35 minutes later having seen a true wonder of nature.
Honey Creek Resort in Moravia, Iowa
This resort is located in South-Central Iowa and rests on Iowa's second-largest lake, Rathbun Lake, which offers 150 miles of shoreline to its visitors. Guests can stay in one of Honey Creek's rooms in their 105-room lodge, or rent one of the 24 beautifully quaint cottages. The resort offers many ways to enjoy the lake, offering jet ski, paddle board, kayak, and pontoon rentals. When visitors aren't on the lake, they're encouraged to enjoy the resort's other amenities such as the indoor water park or 18-hole golf course.
Iowa has more to offer! Subscribe to Leisure Group Travel magazine for FREE to learn more about what you and your groups can experience in Iowa and other places.
---