Glenn Miller Festival in Iowa
Clarinda, June 8-11 2023
Every second weekend in June, visitors and entertainers alike head to Clarinda to celebrate the legacy of American bandleader and composer, Alton Glenn Miller. Visitors can attend stage shows, picnics, dances, and historical displays as well as explore the Glenn Miller Birthplace Home and Museum. The entire weekend is capped off with a performance by the iconic Glenn Miller Orchestra.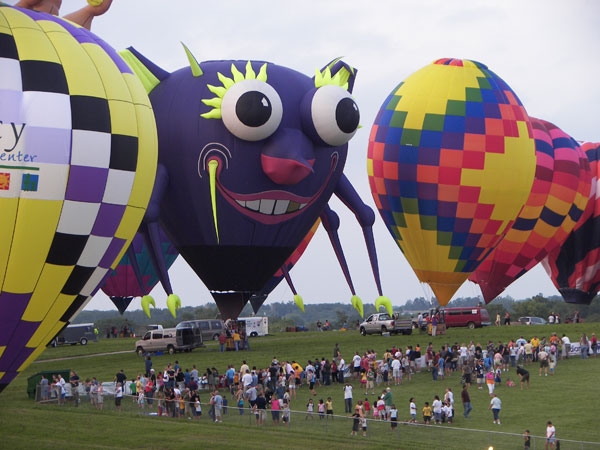 Iowa National Balloon Classic
Indianola, July 28-Aug. 5, 2023
This one-of-a-kind, 9-day event features over one hundred hot air balloons in all shapes, sizes, and colors. Attendees can choose from a selection of food and drink vendors at the open-air market, listen to live music at the TruBank stage, and watch the night sky come alive at the Nite Glow Extravaganza or one of the many fireworks displays. Interested in even more adventure? Balloon rides are available for purchase with one of the festival's many experienced pilots.
Irish Festival in Waterloo, Iowa
Waterloo, Aug. 4-6, 2023
Housed in the Lincoln Park area of downtown Waterloo, Iowa Irish Fest is the state's largest celebration of Irish culture. The festival features a selection of world-class Irish performers, like Gaelic Storm and Scythian, along with various other groups of Irish dancers and singers. Festival-goers can immerse themselves in Irish culture by attending a variety of family-friendly activities including dance classes, language instructions, competitions, and much more. Fan favorites also include the Whiskey Master Classes and The Guinness Experience.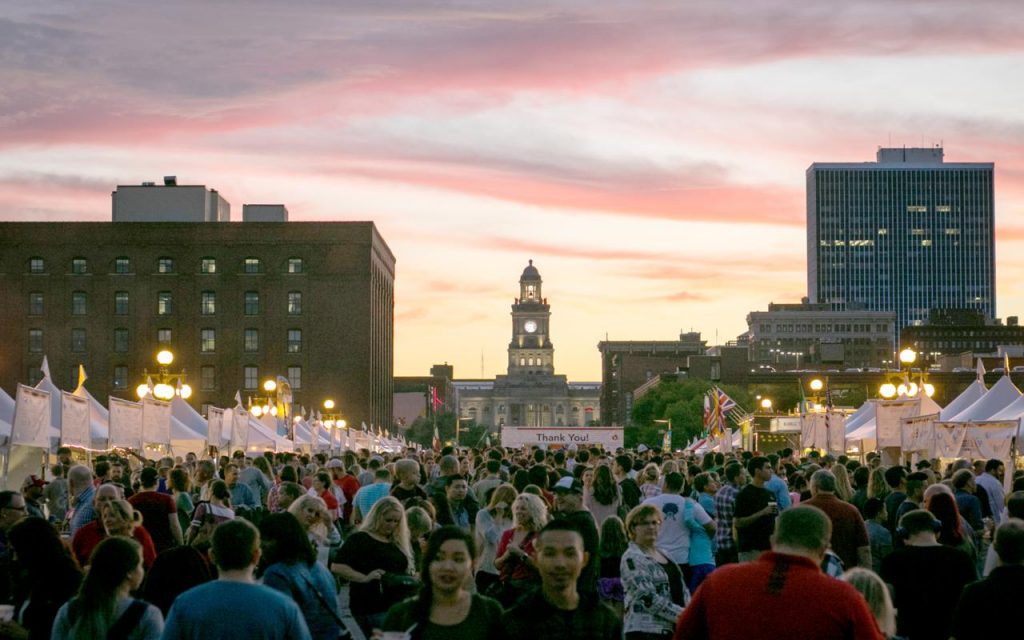 Iowa's World Food & Music Festival
Des Moines, Sept. 2023
For the 19th year in a row, Iowas's capital welcomes thousands of guests to this diverse cultural event. The festival offers its guests delicious food, drinks, live music, performing arts, demonstrations, interactive programs, and much more. Local chefs and vendors provide a selection of international cuisines that you don't want to miss.
Nelson Pioneer Farm Fall Festival in Iowa
Oskaloosa, Sept. 16, 2023
The Mahaska County Historical Society invites visitors to celebrate pioneer living at the 57th annual Nelson Pioneer Farm Fall Festival. This fun, community event, features games, crafts, historic experiences and demonstrations, a petting zoo, local vendors, and more. From farming activities, like butter-churning and rope-making, to the Old Fashioned Fiddle Contest, this is a day of fall fun fit for the whole family.
Amana Colonies, Iowa Oktoberfest
Amana Colonies, Sept. 29-Oct. 1, 2023
The village of Amana welcomes everyone to kick off the Fall season with German food, a variety of live music, and a large selection of beer. The festival begins with an Official Keg-Tapping Ceremony, where free beer is served until the keg runs dry, followed by a weekend of live performers, dancing, German games, a brat-eating competition, and the annual Oktoberfest Parade.
Iowa Pumpkinfest
Anamosa, Oct. 7-8, 2023
Since 1989, thousands of visitors have been welcomed to the Pumpkin Capital of Iowa to take part in a weekend of festivities. Featured events include the Giant Pumpkin Weigh-Off, the Pumpkin Roll, the Pumpkin Toss, and Pumpkin carving. Guests are also invited to participate in the Pumpkinfest 5k, and the bowling, golf, and cornhole tournaments. All of this is topped off with the Pumkinfest Parade, Car Show, and various other experiences.
Madison County Covered Bridge Festival in Iowa
Winterset, Oct. 14-15, 2023
Each year, beginning in 1970, Madison County has gathered to celebrate its wealth of local history and heritage in the form of seven, beautiful covered bridges that visitors can expect to tour during their time at the festival. Over 150 vendors and demonstrators are expected to sell handmade goods and offer historic demonstrations. Antique tractor rides, a Civil War fashion show, sheep shearing, wool spinning, Civil War reenactments, and old-fashioned school lessons are just of a few of the unique experiences this festival offers.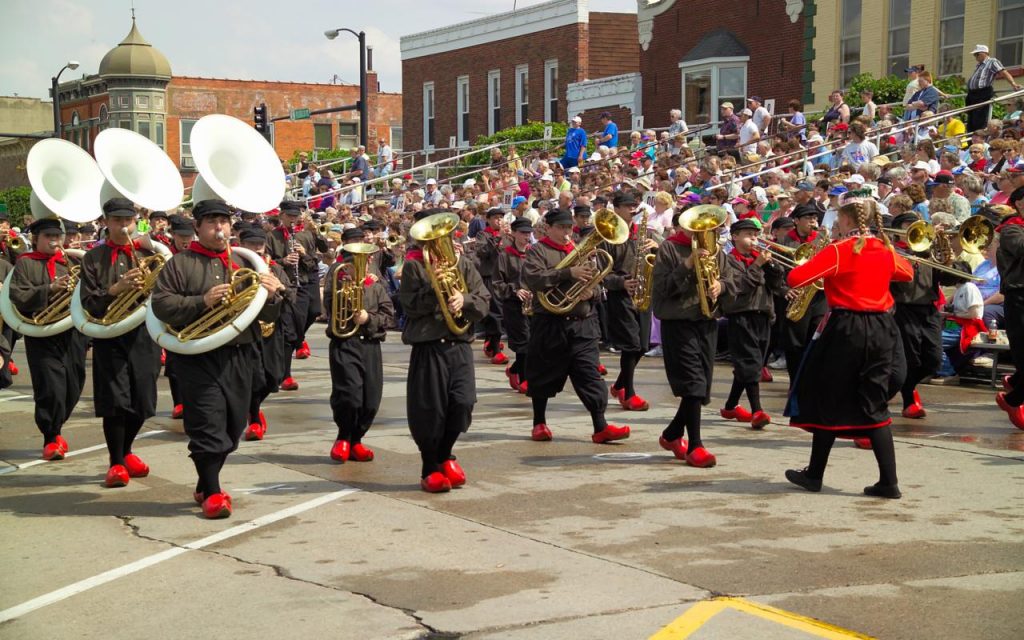 Iowa Pella Tulip Time Festival
Pella, May 4-6, 2023
Join Pella in celebrating its 88th annual Tulip Time! This event offers a variety of Dutch cultural experiences for a family-friendly outing. There are two parades each day of the festival, along with traditional Dutch dancing and singing performances. Interested in the historical side of things? Visit one of Pella's six museums or attend one of the many Dutch cultural activities, including a Craft Market and Klokkenspel.
Iowa still has plenty of other attractions for travel groups to experience and enjoy. If you'd like to learn about more things to do in Iowa, be sure to Subscribe to Leisure Group Travel magazine for FREE and see what else Iowa has to offer.
By Quinn Valdivia