Heading
Interested in Hoosier history? Eastern Indiana's countless museums and antique stores ensure your group can spend days learning about the people and innovations of the state's 200 years. Car aficionados and hobbyists will find plenty to explore at the Model T Ford Museum and National Model Aviation Museum, and the Wayne County Historical Museum covers early pioneer life to the Industrial Revolution. Group members who want to take a piece of Hoosier history with them can bargain for the best price in the region's Antique Alley.
3 Unique Experience on This Trip
Levi Coffin House
Whitewater Valley Railroad
Wayne County Historical Museum
Duration: 3 Days
Available: Year-round
This Itinerary is Ideal For: All
Itinerary Details
---
Day 1:
Afternoon: Indiana's Antique Alley begins in Richmond and continues on the historic Old National Road (now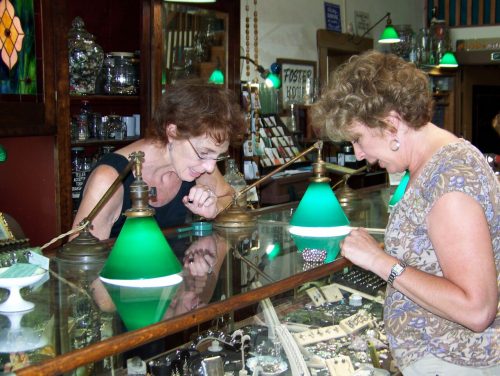 U.S. 40) to Centerville. You meet your step-on tour guide and begin an afternoon tour that includes an antique store, the Gaar Mansion & Farm Museum (1876) and the Levi Coffin House.
The Gaar Mansion is a spectacular historic home renovation. Abram Gaar was a founder of Gaar-Scott & Company, a manufacturer of steam engines and threshing machines from 1842 to 1911.
The Levi Coffin House has been called the "Grand Central Station" of the Underground Railroad. Here, with the help of Levi and Catherine Coffin, hundreds of slaves found safe harbor in their journey to freedom.
Day 2:
Morning: Richmond, Indiana was the Rose Capital of the World. Once home of Hill Rose Growers, the premier rose grower and marketer, the city accounted for the sale of millions of roses annually around the world. Stop and smell the roses at the 25-year-old All-American Rose Garden in Glenn Miller Park. See over 100 varieties of All-American Selections® Roses amidst blooming annuals, perennials and ornamental trees that add an interesting texture to the garden.
Venture west for more antiquing at the Centerville Antique Mall. One of the largest of its kind in the Midwest, the mall boasts aisle after aisle of antique and vintage finds.
Afternoon: Today's box lunch is onboard the Whitewater Valley Railroad. Departing Connersville every Saturday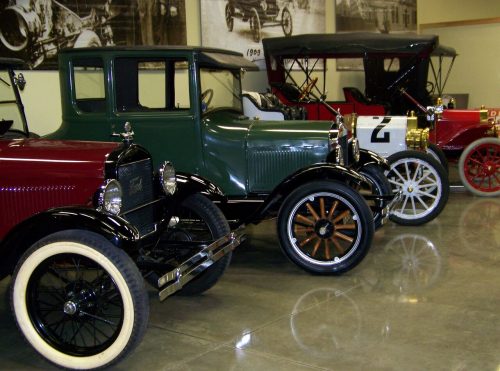 and Sunday at noon, May through October, it travels to Metamora, a restored canal town where you can visit a grist mill and see the restored canal lock, replica horse-drawn canal boat and historic covered aqueduct. It's a two-hour layover and return to Connersville before dinner.
Spend some time touring Limberlost, the home to acclaimed author and naturalist Gene Stratton-Porter. This rustic, Queen Anne-style home was where Stratton-Porter wrote many of her acclaimed novels and took photographs in the nearby Limberlost Swamp, which was eventually drained as the town developed. The rest of your afternoon will be spent in downtown Richmond, where your group goes on a trip through automobile history at the Model T Ford Museum and surveys local works at the Richmond Art Museum.
Evening: Finish your touring day with a Western-style hootenanny dinner and square dance. There are Western hats and bandannas for everyone in your group. Join in the fun with the Hoosier Corners Square Dancers, grab a partner and "do-si-do."
Day 3: 
Morning: This morning you visit the Wayne County Historical Museum. Comprising eight buildings,
the museum is a unique repository of history from early pioneer life through the Industrial Revolution. Exhibits include period clothing, furniture, portraiture, two log cabins of local origin, a genuine Conestoga wagon, a blacksmith shop,
print shop, bakery, loom house, a superb collection of early Richmond-made automobiles, steam-powered tractors and the first Davis airplane manufactured in Richmond in 1929.
Last but not least, stop at one of Wayne County's local treasures: Warm Glow Candle Outlet. Find over 70 sensational candle scents, home décor, gift baskets, bath and body products and the whimsical Stone Hearth Cafe.
If you'd like more great group travel ideas in Indiana, check out the Indiana Group Tour Planner and be sure to Subscribe to Leisure Group Travel to stay up to date with our latest travel news.