Explore Norwegian and Swiss culture, recall nostalgic circus days and take a train journey into the past.
D

ay

1 Beloit/Stoughton/Madison/Middleton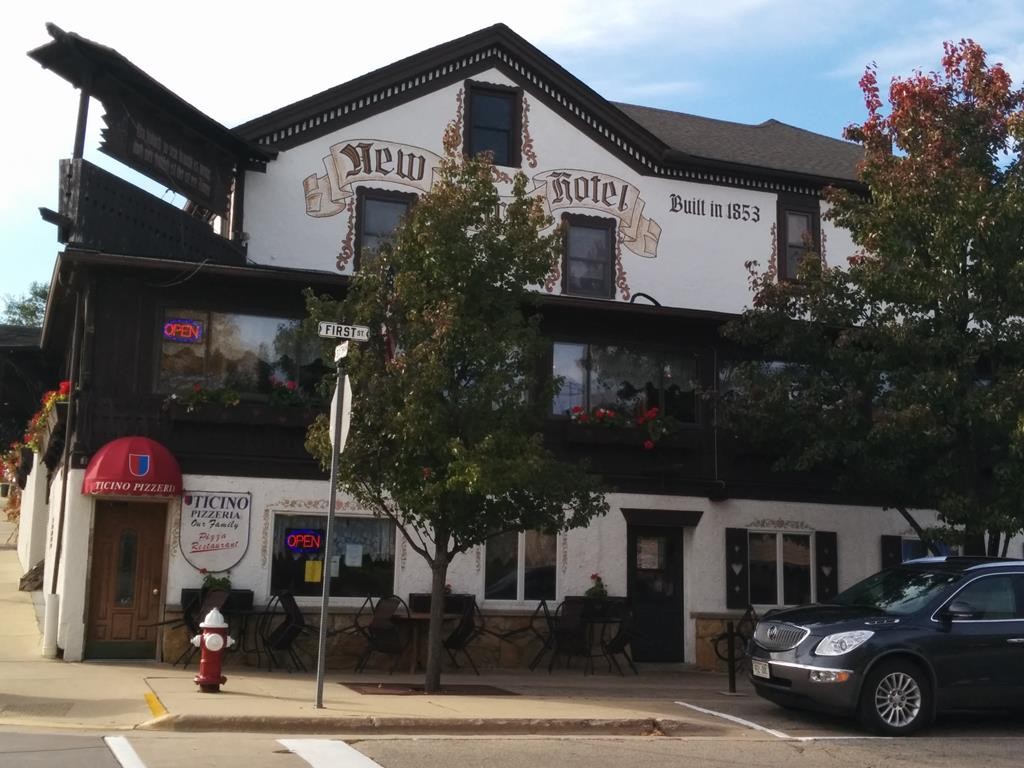 We begin our adventure in Beloit, with a visit to the famous Angel Museum. Located just over the Illinois border on I-90, the museum boasts over 11,000 angel artifacts ranging in size from 1/8 inch to life size, made from over 100 different materials, from fine porcelain to macaroni. Artifacts have been created by artisans and crafters from more than 60 countries including Italy, Germany, Japan, India and Russia. The museum is also home to over 600 black angels donated by Oprah Winfrey. Next stop is Stoughton, where the Norwegian Heritage Tour takes guests around historic Stoughton and to a traditional Norwegian lunch complete with informative demonstrations and displays of Norwegian crafts and culture. Shop downtown with its many unique boutiques and visit the new Norwegian Heritage Center, Stoughton Historical Museum (filled with wonderful Norwegian displays as well as items from the past) and beautifully restored Opera House. No visit to the Madison/Middleton area is complete without a stop at the National Mustard Museum. Featuring more than 5,000 jars, bottles and tubes from all 50 states and more than 60 countries, the museum is the world's mustard mecca, the best place on earth to taste, see and discover the fascinating world of mustard.
Day 2 Baraboo/Portage/Wisconsin Dells
This morning take a short drive to the Baraboo area. All aboard for a visit to the Mid-Continent Railway, a living museum and operating railroad recreating the small town/short line way of life during the Golden Age of Railroading. It spans the period of 1880-1916, with operating trains, educational exhibits and displays of restored rolling stock. Our group will also enjoy the 55-minute scenic ride; lunch onboard can be arranged. Next stop is Circus World Museum to learn about circus history. Wisconsin is the birthplace of two major circuses, Ringling Bros. and P.T. Barnum. Circus World's pride and joy is the largest collection of authentic circus wagons on earth. Enjoy over 200 wagons and vehicles from large, medium and small shows as well as carnivals. Later this afternoon, travel west to the Portage area to visit the lovely home that 1921 Pulizer Prize-winning author Zona Gale built for her parents on the bank of the Wisconsin River. Its classical Greek Revival exterior is in contrast to its rustic Craftsman interior. Drive through Society Hill, a residential district of 138 buildings that was home to the city's early prominent citizens. Many of the buildings are made of yellow Portage brick and were constructed between 1870 and 1910. Society Hill contains the homes of two Pulitzer Prize winners playwright Zona Gale and historian Jackson Turner. Tonight take in a show and dinner at Paul Bunyan's Cook Shanty & Dells Lumberjack Show.
Day 3 New Glarus
Experience the simple life first hand as we tour Amish Country, including Amish businesses selling authentic goods. This afternoon takes us to New Glarus, a quaint town known as America's Little Switzerland. Stop in for lunch at the New Glarus Hotel Restaurant, which has been serving authentic Swiss cuisine, including specialties like Geschnetzeltes, Cheese Fondue à la Neuchatel, Beef Fondue Bourguignonne, Rösti and more since 1853.