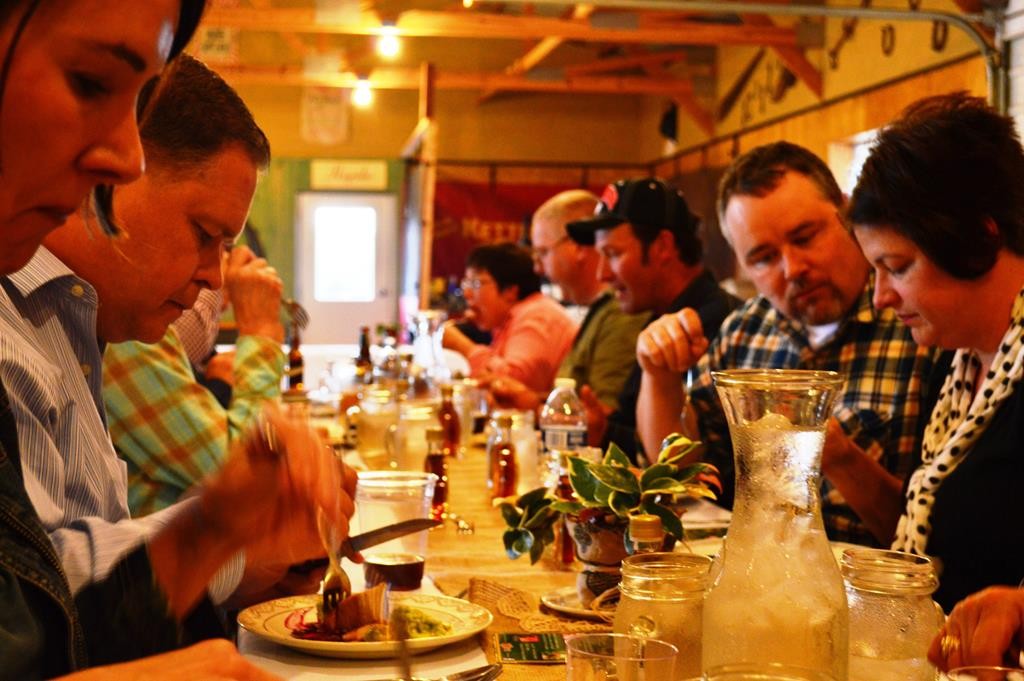 Rushing Waters Fisheries, LLC, located at the edge of Southern Kettle Moraine State Forest, is Wisconsin's largest trout farm. Guests can order the freshest, highest quality rainbow trout or even catch it themselves. This unique stop offers your group an educational fishing experience with an even better meal.
Malone, Wisconsin is home to LaClare Farms, a farmstead creamery and dairy goat farm. This creamery offers over 10 different types of cheeses made from LaClare Farms' own goat's, sheep and cow's milk. Let LaClare Farms help educate your groups on goat milking and cheese making; at the cafe they can enjoy a seasonal menu featuring made- from-scratch dishes using locally raised, fresh ingredients.
Meuer Farm, with a mission of education and conservation, is surrounded by fields, flowers and beautiful Lake Winnebago. Groups can learn about maple syrup making, strawberry growing, rotational grazing of animals, beekeeping and harvesting. This 150-acre, family-owned farm is a true farm-to-fork experience your groups will love.
Honey Crisp, Red Delicious and Gingergold are just a few of the 30 varieties of apples offered at Apple Holler, a 70-acre orchard located in southeastern Wisconsin. Apple Holler also has homegrown pears, peaches, pumpkins and sugar snap peas, plus a restaurant and country store filled with hand-made crafts, jellies and jams, salsas and more.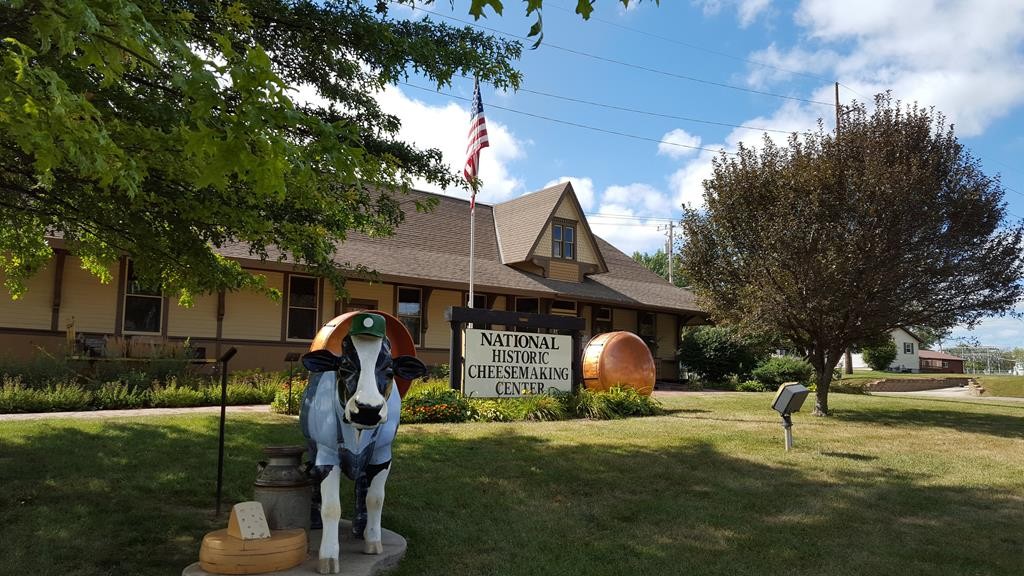 Monroe, Wisconsin, known as the "Gateway to Cheese Country" and "Cheese Capital of the USA," is home to the National Historic Cheesemaking Center. Groups can learn everything there is to know about cheesemaking from expert cheesemakers and docents. Tours include a video presentation, tour of the Imobersteg Farmstead Cheese Factory, special gift bag and the opportunity to shop at the Milk House Gift Shop. Stop at Monroe's Alp and Dell Cheese to see and learn about the cheese production and to stock up on your Wisconsin cheese.
When your groups have all the freshest ingredients Wisconsin can offer, they will need to visit Cooks Corner, the nation's largest kitchen store, in Green Bay. With thousands of kitchen gadgets and ooking tools to choose from, guests are sure to find everything they are looking for. Also check out the in-store Outlet Center, Candy/Fudge Shoppe, and cooking classes and demonstrations.
After shopping for ingredients and supplies comes to an end, visit Discover Greendale and the Reiman Visitor Center, birthplace of Reiman Publications, the publisher of Taste of Home magazine. Here your groups can visit over 25 unique shops, boutiques, restaurants and cafes, as well as the Reiman Visitor Center cooking store featuring Taste of Home discounted cookbooks, kitchen supplies and the test kitchen. More than 40,000 flowers are planted each summer in downtown Greendale, which is designed to look like Williamsburg.
Visit Door County's oldest winery, Door Peninsula Winery, offering full tours and tastings of over 45 traditional and fruit wines. Fruit wines are made from world-renowned Door County cherries and a variety of fruits grown in the county. The winery's products have consistently been recognized for their high level of quality. In 2013, Door Peninsula Winery was awarded seven bronze, six silver, four gold and three double-gold medals.
Cows and horses and pigs, oh my…. See everything related to Wisconsin agriculture at the annual Wisconsin State Fair held in August in West Allis. From tasty treats (you gotta try a cream puff) to everything deep-fried and on a stick, entertainment galore, farm animals and crafts, groups will have a delightful time enjoying everything Wisconsin.
What is Wisconsin's No. 1 fruit crop? The cranberry, of course. The Wisconsin Cranberry Discovery Center in Warrens is your ultimate guide to cranberries, which have been grown commercially in Wisconsin for more than 150 years. Through videos, storyboards and historic exhibits you will learn everything cranberry.